0-100k system is an online eCommerce training course by Alison Prince. The motto is simple, how you can 'launch, plan and scale' a profitable store but is this the best approach to take and is this the kind of training you should get on? That'll be the focus of this review today.
If you're not quite sure whether to sign up, want to learn more before you invest, or want to know whether it is worth the $997 asking price then be sure to read on.
We will be taking a closer look at the creator, the content before pulling it all together in our final verdict.
Who Is Alison Prince?
Alison Prince is an online entrepreneur and content producer from the United States.
Alison states that she has over 10 years of eCommerce experience, and was able to scale a new eCommerce venture to $100k in 9 months, while working with her 10 and 13 year old daughters.
She is perhaps most notable for her social media channels. Her YouTube channel has acquired over 18.5k subscribers, and her Instagram page (@alisonjprince) has over 39k followers.
Content ranges from how to's, tactics, strategy and advise all about the eCommerce business model. Her publishing frequency is relatively often, and you can expect a new video once per week.
Alison has since released a course, and founded a brand called the 0-100k system.
As part of this she has also spearheaded a movement, '#becauseican' which aims to motivate fellow female entrepreneurs looking to get started and build a business online.
0-100K System Course
0-100k System is a an online video training course that is taught over 6 weeks.
In other words, with each new week you will get access to a different module, that provides training on a different aspect of the business.
By the end, you should have an understanding of each of the process steps involved, giving you an actionable representation of what you will need to do.
Let us know take a closer look at the weeks and what is covered in each one:
0-100K System Course Content
Week One
The opening week serves as an introduction to the course and gives you an overview of what's to come.
You learn about the resources you will need to get started and organized. Some downloadable documentation is available – including some FAQ resources and an overview of different eCommerce terms.
You also can access a tracker which will help you manage your product inventory, a document to organize your social media influencers, and some advice on how to set up your business legally.
Week Two
Next up you learn about how to brand your business, find products and work out your profit margins on a per sale basis.
Product packaging is idea is discussed along with how to get the work/life balance right.
Other lessons in this week cover:
Logo creation,
Motivational techniques,
Spotting trends,
12 Month product selling guide,
Importing products to your store,
Product pricing strategy,
Week Three
In week three you turn to the importance of product photography, and how to do so with effective lighting.
You also look at the best platforms to use to sell your products and the best shopping carts to accept and take customer payments.
There's also a downloadable reference guide of manufacturers that you can consider using.
Week Four
Next up, you cover a range of process steps to help manage your business.
This includes:
How to handle shipping, and making sure its cost-effective,
How to grow your email list,
How to increase email marketing open rates,
Tactics to boost sales
Marketing strategy recommendations
Increasing your cash flow.
Week Five
The penultimate week of the course covers customer acquisition and using influencers to acquire them.
You learn how to send customers to your store, how you can use ClickFunnels, the best social media platforms to use for customers, when to take money out of the business and how to build business systems
There's also further access to both Chinese and USA manufacturer lists and some recommended influencers to use.
Week Six
The final week of the course provides you with access to a few trainings from other entrepreneurs in the eCommerce space.
Final Verdict
The 0-100K System aims to be a complete blueprint for helping beginners start, manage and grow a profitable online store.
While there is no denying Alison's passion and desire to help others, it is open to interpretation as to whether this is the best course to learn eCommerce.
Here is why.
The first for me is the cost. Alison offers two payment options. You can do a one time payment of $997 or four payments of $299.
Either way, this is expensive and a lot to invest upfront.
You need to consider that there will be several other costs involved with building an eCommerce store; such as store set up fees, product sourcing and advertising.
So, you are going to need quite a budget to get started and implementing the training that is taught in the course.
The second reservation I personally have is that its a course taught 'weekly'.
For me, I much prefer having all the content at my disposal from the outset. A course that I can follow at my own pace – jump to and from the various modules and learn exactly how I need to to implement the content.
The problem with weekly courses is that you are always waiting for the next release of content. You want to get started on your business and proceed but you are stuck waiting for what you need to do.
Not ideal.
Lastly, a closer look at the content and its not entirely clear what you are getting.
I am not sure this course is as thorough and in-depth as others on the market.
So, I would like to suggest an alternative.
eCom Elites by Franklin Hatchett is available for just $197.
And while this sounds cheap in comparison, its actually one of the most comprehensive courses on the market.
With over 10 separate modules, 200 videos and content on everything you need to launch, manage and scale a profitable store; its an excellent way to get started and save a considerable amount in the process.
My review breaks down exactly what is included and what is covered. I also outline why I am such a fan of the course and my experiences since I personally signed up.
I hope this review has given you some food for thought and I have hopefully have saved you some money in the process. Besides, you're going to need to invest in your business if you truly want to make a success of it.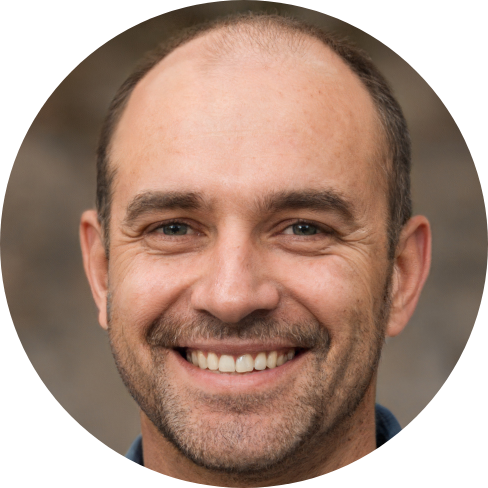 Hey, I'm Jeremy; a seasoned entrepreneur that has been earning his full time income online since 2005. My online business portfolio includes eCommerce stores and affiliate marketing niche sites. I also make money through Blockchain and Crypto. I created Unrivaled Review to share my knowledge, experience and recommendations for anyone looking to pursue such ventures.