Charlie Brandt has released his own eCommerce training course. Its called 100k Launch and Scale and will be the focus of this review here today. We will be taking a closer look at what's included and help you to make an informed decision as to whether or not is right for you.
The course costs $797 up-front and with an action-based refund policy, you are going to want to be sure before you commit.
So without further ado, lets first look at the guy behind the course before we take a closer look at the training and what is covered.
Who Is Charlie Brandt?
Charlie Brandt is an online entrepreneur and content producer from California, the United States.
He is perhaps most notable and popular on YouTube, where his channel /c/CharlieBrandt-ecom/, has acquired over 31k subscribers since he launched back in September 2019. He's come quite a long way in little over a year.
His channel is focused primarily on providing eCommerce and dropshipping inspired and based content.
Video topics range, from Q&A sessions, recommendations and strategy but they often cover the various marketing strategies to leverage and pursue (such as Google Ads and Facebook).
Beyond YouTube, Charlie is also active on other social media channels, such as Instagram. Although his account is private there.
Outside of Social Media, there is relatively little to be found online about him. It is relatively difficult considering that he shares the same name with someone notorious for all the wrong reasons. The two should not be confused!
Charlie does have his own website, charliebrandt.org, but at time of writing there is nothing there as it is 'under construction'.
Charlie has since released his paid course, the 100k Academy, which serves as an extension to his free YouTube content and to provide a more detailed approach.
Let us know take a closer look at it below:
100k Academy Launch & Scale Course Review
The 100k Academy, which also goes by the name 100k Launch & Scale, is an online training program that aims to help beginners build an eCommerce business from scratch.
The course sales page states that you can do so, with only $700 in starting budget.
The training follows a step by step model, where you can see how a store is researched, created, managed and marketed via Google and Facebook Ads.
Let us look at the modules that make up thje course.
Course Content
The course comprises of 75 modules split into 16 modules. Each module covers a separate aspect and process of the business.
Module 1: Course Intro
In the opening module of the course, you are welcomed and get an overview of how the course is going to work.
You also get introduced to Charlie's own store and what products he has been selling to obtain profitable results.
Module 2: Product Research
Next, you turn to product research and how you can go about finding profitable items to list and sell in your own store.
Here, you can see Charlie analyzing different products, using and recommending tools to uncover niches and ideas.
You also learn a number of research methods and how you can use filters to narrow down potential broad markets.
Videos also cover Charlies thoughts on how many products you should look to sell, and his response to some of his students' products.
Module 3: Store Setup
In module 3 you turn to setting up your eCommerce store on the Shopify platform.
You get a complete walk through of how to do this along with some suggestions on some of the apps you should look to use.
Module 4: Technical Setup
You then move on to setting up Merchant Center (a Google retail service that helps you get your store and product info into Google and make them available for shoppers).
You learn about data tactics, the best app to use in the platform, using conversion codes, thinks to avoid and how to set it all up properly.
Module 5: $10k Per Day Landing Page
Here, Charlie introduces you to one of his successful landing pages. You get an overview of what it looks like and how it works.
Other videos explain how you can build the landing page from scratch, add social proof, how to price (and use product bundles) and the type of logo and color scheme to use.
Other videos in this module discuss setting up your homepage, optimizing for mobile, speed optimization and advice on lowering your costs.
Module 6: $10k Launch
In module 5, you turn to launching your ads and how to do so properly first time around.
You learn about setting up up your Google Ads account before moving onto:
How and why to use long tail keywords
Setting up shopping campaigns
How to use Google shopping titles and images
How to edit titles and images for different product variations
How to install your Facebook Pixel
Analyzing your ad results.
Module 7: The $10k Growth
Next up, you turn to some methods to scale.
Videos begin with a walkthrough of Alibaba and finding suppliers.
You then move on to optimizing your landing pages, search and shopping campaigns further.
Charlie then walks you through using advanced demographics and tactics for different devices customers may be using.
Finally, there is a video on how to transition properly for the next module.
Module 8: The $100K Foundation
In module 8, which is phase 3 of the approach, you are taught some of the fundamentals you will need to have in place.
You learn about custom content strategies, automation and hiring staff to outsource tasks to.
You also learn some strategies to scale with Google Shopping, and some other tips and suggestions to support your campaigns such as: using advanced shopping titles, ranking shopping descriptions, using all star keyword campaigns and adjusting them.
Module 9: The $100k Scaling
Scaling your ad campaigns comes next and Charlie outlines some strategies to do so effectively.
You learn about using negative keywords, adding campaigns to shopping funnels and using an ROAS (return on ad spend) retargeting strategy
Module 10: Mastering The Facebook Platform
You know turn to the next marketing strategy covered in the course; Facebook Ads.
Here you learn about the Facebook algorithm, how to set up your page (with the right settings) and some of the Facebook policies you will need to adhere to.
Module 11: Facebook Ad Setup
In module 11 you learn how to set up your Facebook Business Manager account and install your Facebook conversion pixel.
Other videos cover how to create winning audience segments and advance audiences ahead of time.
Module 12: Creating eCom Videos
Next, you are taught how to create eCom videos. Charlie walks you through a winning eCom video script before turning to how to collect branded content assets.
You can then see how Charlie edits and creates an eCom ad video from scratch.
Module 13: Facebook Ad Setup Part Two
Continuing with your Facebook Ad marketing, you are then taught via a selection of videos how to create a campaign. Content here covers:
Guidelines and patterns to follow for success,
A Facebook framework to follow,
How to make decisions based on your data,
Campaign setup from scratch,
What profitable ad copy looks like,
How to create thumbnails for your ads,
How to leverage audience segmentations for cheaper conversions,
What a ROAS re-targetting campaign looks like and how to set one up
Module 14: Launch
In module 14, you look at how to launch profitably in 7 days. You learn about being consistent, optimizing your winning campaigns and knowing when to kill, pivot or scale your ad campaigns.
Module 15: $3,400 Net Profit
The penultimate module of the course is Charlie showing you how he manages his ad account.
He also talks through how he approaches and reacts to bad days and how to overcome them.
Module 16: Scaling
The final module of the course walks you through how to scale and the 3 data points you should use to make your decisions.
A $10k per day scaling strategy is discussed, along with how to use manual bidding to lower your advertising spend.
Charlie finishes with a walkthrough showing his own account when it comes to scaling.
Final Verdict
The 100k Academy Launch & Scale course by Charlie Brandt aims to be a complete A-Z training on building a profitable eCommerce business within 30 days of enrolling (even if you are a complete beginner).
While I do like the idea of learning over the shoulder, I do have my own personal reservations as to whether the course is the best option out there. Of course, these are my views.
Here is why.
First and foremost, I am not sure if this is the best approach to building an eCommerce business.
The course sales page states that this is a 10 week program, where you should be looking to launch by the third week. I am personally not a fan of courses where content is drip-fed and you do not get access to all the information and training right from the outset. What if you want to proceed ahead of schedule?
Secondly, I did notice the action based refund policy. It appears there are several hurdles preventing any request for a refund if you are not entirely satisfied with your purchased. There are currently three different caveats that need to be met before you will have any refund request approved.
Then there is the price. Now I have definitely seen more expensive courses out there, but $797 is quite a bit to pay for training.
So with these factors in mind, I would like to suggest an alternative that overcomes these issues.
eCom Elites by Franklin Hatchett is the course I got on and is available for a third of the price (just $197)
It is also very thorough; providing comprehensive training on a number of marketing strategies that you can use to promote your eCommerce business and any online venture you ever look to pursue. This includes but is not limited to: Facebook Ads, Google Ads, Instagram, Email Marketing and Sales Funnels.
I documented what is included and my thoughts in a review of the course, so if you was looking to save a bit of capital that you can keep or later reinvest back into your business, I would suggest you take a look.
Ultimately the choice is yours, but hopefully I have provided you with an option to make a more informed decision.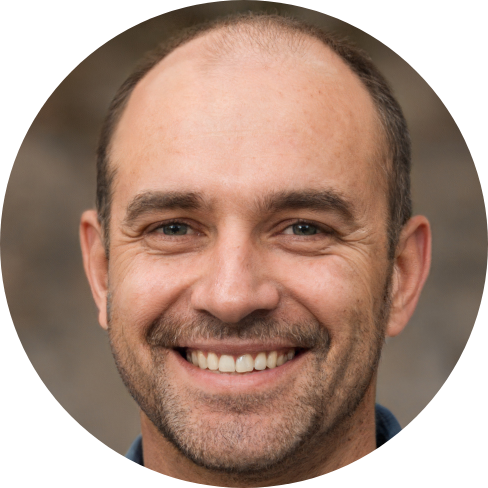 Hey, I'm Jeremy; a seasoned entrepreneur that has been earning his full time income online since 2005. My online business portfolio includes eCommerce stores and affiliate marketing niche sites. I also make money through Blockchain and Crypto. I created Unrivaled Review to share my knowledge, experience and recommendations for anyone looking to pursue such ventures.