If you have heard of and are considering the 100k Blueprint course by Dan Dasilva, chances are you have been learning how to many money online in YouTube.
It seems every other advert, or recommended video seems to be of Dan Dasilva talking about dropshipping or promoting his latest eCom course.
In this review, I'm going to be taking a closer look at the content and as to whether it is worth investing and believing Dan's bold claims.
If you do not know much about Dan already, he is a serial online cause creator. He has created several courses back to back all around the dropshipping and eCommerce online business model.
Before launching eCom courses, Dan claims to have genrated over $15 million dollars via dropshipping alone. That sounds like a lot considering those are products he would never have had to physically see, touch or hold im inventory.
If you stop and do the math at $15,000,000 that would mean he would have to sell 100,000 products at $150 a piece. Thats a lot of volume! Consider this when you are reading through the sections below.
To his credit Dan mentions that you will not make that kind of money overnight and become a millionaire instantly. However, regardless of how long it would take, those numbers seem pretty extreme. 100,000 sales – thats the kind of volume some long term established reputable brands are selling that have been online since its birth and have spent hundreds of thousands in brand promotion and advertising.
While it can be exciting and inspiring to see Lamborghinis and Private Jets (which can be affordably and easily rented), it can equally be as easy to photoshop images of Revenue and Profit Dashboards and Earnings. Dan advises you look beyond this which is part of his appeal – he seems genuine.
Dan provides student success stories but qre they reputable and can we trust him? Lets take a look at who Dan really is and then delve deeper into 100k Blueprint.
Who is Dan Dasilva?
Dans personal story is quite common with most of the other dropshipping gurus that you find routinely on YouTube. He claims that he found himself a mentor who has since shifted his mindset for the better.
There is no reference to this Mentor or who this even is which to be honest I find quite comical. Anyway it appears to have worked out well and because of this informative education Dan has been successful online.
The interesting thing for me, is if Dan really was making $15,000,000 and held all the secrets then why would he be pushing out course after course? Are his earnings the result of his courses or the dropshipping? We will probably never know but I can confidently guess its likely to be the former.
Besides those points eaised above, Dan claims that to be an 8 Figure Shopify Pro.
He generated what he refers to as "The Blueprint" – a four step process that you need to employ to be successful with Dropshipping. This process is what he teaches via the course.
The four steps cover: Niche and Product Research, Asset Creation, Growth (scaling) and then Rinse and Repeat.
This "Blueprint" is described as being a secret in the fact that no other online course is providing this approach or level of detail. I for one have seen over 40 courses doing just this so this makes his "research" statement highly amusing. He hasn't appeared to conduct the research on his own course!
Dan is very active on Youtube and has built up his subscribers. I get routinely recomended Dan's videos in my feed and often see his latest videos appear on my homepage. When 100k Blueprint was announced, and the first webinar went live, it was rumoured that over 4000 people attended. This just goes to show you hus influence and prominance in thr dropshipping guru community.
One of my pet peeves with dropshipping gurus are their promotional videos using flash cars and luxurious holidays. Its all about selling you on the dream and is there to give an illusion of success. Don't get me wrong, I am always tempted by these things but more often than not these videos are faked. Its all about clickbait and getting attention, and rarely do these videos look genuine. I can understand that it is a marketing technique to build interest in their new course, but to me their claims in these videos just do not add up.
Here is a prime example:
This is simply just searching his name into Google.
Now ask yourself honestly – is the only reason you are interested in his course because he is a "millionaire"?
100k Blueprint Review
The 100k Blueprint Course has actually had several releases. The current and latest version is 3.0.
Now first of the bat, it is not entirely clear or obvious as to whether existing members are getting the updated and additional content. With a course that freauently reinvents itself – this for me would be a concern.
Now the course is divided up into 12 weeks where you will be "hand held" through the process of setting up and building a dropshipping business.
Having reviewed the videos held in each course, it looks to be just another general course and another one of many.
On the face of it, it looks like there is a lot of content (188 videos), but on closer inspection a lot of these videos are "Coming Soon". I counted 45 in total! So you're actually getting 143 videos and even then, most of the videos currently available fall under 5 minutes in length.
So it appears that you are getting more but inf act you are not. Plus, topics are split up into separate videos and others are high-level and do not really go into any real depth and detail.
I'd also like to know when these videos were being released – exactly when before I singed up to a course that is almost a 1/4 missing.
Remember, this course is $997 so you should be getting a lot of content (which on my opinion, this course does not look like it does despite the long list of videos at first glance)
If you choose to sign up to 100kb you are going to receive your lessons as the weeks go on – as content is unlocked weekly.
I would rather get access to all of the content at once and dive in and out at my own pace. This is especially true if you have dropshipping experience already where some modules or lessons may be already understood and known. Plus it would save time and let you build a dropshipping store quicker.
Another thing to consider is that this course offers a 31 day refund policy. If you want to submit for a refund you need to do this before week 5 of the course. As the course is unlocked weekly, you are not going to really know whether it is for you and the content is any good until after the refund period ends (before this is more introductory content as opposed to any real process or method.)
I'm currently in week 6 and waiting for week 7 to unlock. I will update this review at the close of the course.
100k Blueprint Bonuses
At present, there are 7 bonuses that are included for 3.0 members. So if you sign up today, this is what you are going to get on top of the course:
Ads Vault – 20 done-for-you-Ads (already made and ready for download)
Access to a Product Research Tool
10 Week Live Coaching Calls (Recorded)
Direct email access to Dan and the 1KB Coaches
Ad Case Studies
Email Marketing Campaign System and Strategy
Dan Dasilva's Stand Out Video
The first thing to note here is that the sales page claims that these bonuses are a couple of thousands, each. I don't know where he got these valuations from.
For example, $2000 for 20 ads. That's $100 per ad! Essentially $100 for a picture image with text and then the information on who to target. If you've ever worked with Facebook Ads you will know how easy it is to target an audience. Beyond this, my reservations are that if these ads and targeting will be so successful, why would they be given away for free? Wouldn't Dan be running ads to these audiences and of these products? And if so, why would he want added competition.
And then every member of the course are getting these Ads to use. Essentially you could be competing against hundreds of others for the same products, niches and audiences.
Again the 10 week "live"coaching calls do not seem to be as impressive as they first look. How can they be live if they are recorded?
The stand out video seems rather amusing – considering he is providing a "blueprint" to follow and giving out the same bonuses like Ads and Ad copy for all the members to use.
I'm interested to know how often Dan would personally respond to emails. Somebody who is earning 8 Figures on Shopify is going to be incredibly busy and answering questions is likely to be low down on his priority list. Why would he focus on answering questions from people who have already bought his course when he can focus on his own store and business?
The product research tool (Profit Machine) is a pretty basic tool that searches for high selling products on the Aliexpress platform. Aliexpress has come a long way since it first launched, and there are now various tabs you can use to find high selling and in-demand products (in every single niche).
Another thing that I have noticed is that all of the reviews on the Sales Page are from the first two versions of the course. Sine the content has changed and been updated – I would like to see more recent reviews considering the high price of this course.
The Verdict
There is no denying that Dan Dasilva knows how to market and drum up interest in his channel and courses. He has a large amount of subscribers and views on YouTube for a reason!
Having reviewed his course and compared it with dozens of others, I can confidently say that if you are looking to get on an eCom Dropshipping course than there are better options out there.
$997 is a lot for a course, and the course content doesn't really warrant this higher fee.
The 12 week blueprint is just Dan Dasilva's branding on what a lot of other, cheaper courses provide. A lot of courses in the $197-$597 range will provide you with the same content. You will then have a spare $500 or so to test niches, products and ads. This extra cash will be invaluable in the early phases and stages of your store.
Having seen dozens of Dan's videos and knowing that he elaborates and exaggerates profoundly, I cannot help but believe that a lot of the bonuses will fail to deliver.
As mentioned previously, Dan claims to be a 8 Figure Shopify Expert. Is he really going to drop that profitable business to answer one of your emails when it comes in? Is he really going to continue adding to the course and updating you with his latest methods? Perhaps, but then this will be in the new 4.0 version of the course (which you will then need to invest more to buy).
Ultimately the chances of you getting 1-to-1 mentoring are slim at best.
So, here's the question that you have been waiting for. Should you invest $997 on the 100k Blueprint Course?
I would advise that you refrain from signing up and instead spend your money on a cheaper, more content filled course like eCom elites.
This way you will acquire far more actionable content, save $700 in the process, and be able to use that on Ads, Themes and Shopify Conversion–Boosting Apps. This will help you out dramatically – far more than any high-level video that Dan provides in his course.
The truth is, Dan (like many other Dropshipping Course Gurus out there), fail to mention your start-up costs. That's right – there are costs involved beyond the cost of the course. You cant just build, run and manage a store online and get high-quality, targeted converting traffic for free.
At the end of the day, you will need to spend money to make money with Dropshipping. Its just how this business model works.
One of the best ways to succeed with your store is to test, test and test. Having an extra $700 to spend on Facebook/Instagram ads is going to give you a lot more information and valuable insights than a few bonuses that hundreds of others also have access to. Ultimately it is through Ads that you will make money so why not get started sooner?
Plus, there are other courses that you can load and view lessons in any order you wish. Meaning you can get started and up and running far sooner than a "week by week" unlocking content-type course.
So in summary, my advice is to check out other dropshipping courses. But I would personally look no further than eCom Elites.
eCom Elites is a course taken by thousands of students, and hundreds of my readers. It costs just $197 or $297 depending on the version that you decide upon.
It has over 175 videos on the entire dropshipping business model so you can understand how to build, manage and scale a successful dropshipping store.
Starting with store setup, you will learn how to find a profitable niche, select products, run Facebook Ads, utilize Instagram Influencers, leverage Pinterest, build Sales Funnels, Run Google Shopping Ads and a lot more. There is even an entire module on SEO (Search Engine Optimization) and getting free traffic from Google.
And these videos are on average 20 minutes plus in length (not just 5 minutes like Dans). The course creator Franklin, also updates the course regularly and frequently (and you will have lifetime access to these additions unlike 100kb,
Plus there is a Facebook Mastermind Group to discuss strategies, methods and ask questions.
I'd recommend taking a look at my comprehensive eCom Elites review and seeing for yourself.
At the end of the day, if you learn the eCom dropshipping business model, it really does not matter who you learn the information from.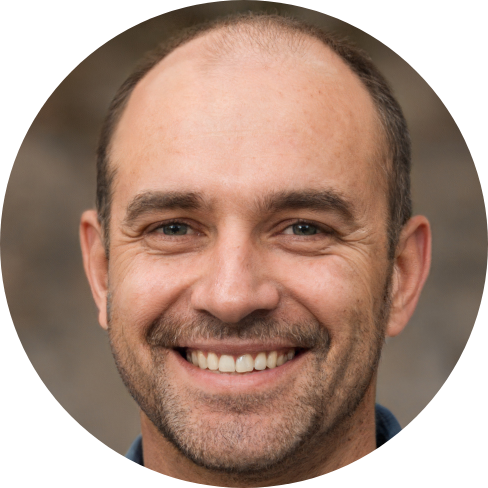 Hey, I'm Jeremy; a seasoned entrepreneur that has been earning his full time income online since 2005. My online business portfolio includes eCommerce stores and affiliate marketing niche sites. I also make money through Blockchain and Crypto. I created Unrivaled Review to share my knowledge, experience and recommendations for anyone looking to pursue such ventures.