123 Affiliate Marketing is a course by seasoned Affiliate Marketer Pat Flynn. It aims to teach you how to build a successful online Affiliate Marketing business by teaching some of the methods and strategies used to generate over $3.5 million in referral commissions. But does the course deliver and is it worth the $699 asking price? That is the aim of this review here today. By the end, you'll know what content is included and my verdict on whether or not to go ahead and sign up.
123 Affiliate Marketing claims to offer the step by step training you need to to build an affiliate marketing business that is not only profitable but is sustainable. Through interactive lessons, the claim is that you'll learn how to promote products that already exist within your niche, that benefits your audience as it does you.
To Pat, Affiliate Marketing can be done the right or the wrong way. The Course aims to be a summation and overview of his experiences so that you can leverage what works and what doesn't. The idea is that you should earn affiliate income "ethically" and "effectively" by promoting the right products and by building trust with your audience.
About Pat Flynn
Pat Flynn is an online entrepreneur who is mainly recognized for his success in the Affiliate Marketing space. To date, he has earned over $3.5 million dollars in Affiliate Commissions alone. He is one of the few marketers that provides real-time and accurate screenshots of his earnings, where you can authenticate his bold and impressive earning statements. His personal blog smartpassiveincome.com is where such information can be found.
From this site you can see that Pat is a huge advocate of promoting evergreen niches and products like Website Hosting and Services. For him, Bluehost has been a significant earner where he earns more than $100 per each single referral.
Just like many other Online Entrepreneurs and Affiliate Marketers, Pat has turned to podcasting and YouTube Video content where he shares tips, strategies, recommendations and advice with his large following. He uses this as a way to promote his brand, as well as build upon his already large following and audience.
Over 185,000 subscribers have signed up to his YouTube Channel and 'The Smart Passive Income Online Business and Blogging Podcast' is one of the most popular and routinely downloaded in the make money online niche.
123 Affiliate Marketing Course Review
123 Affiliate Marketing is a 23 lessons course subdivided into 5 separate modules.
The three main modules, where the majority of the content lies, are what Pat refers to as the three steps. These are what you need to metaphorically take to profit via the Affiliate Marketing business model.
The course officially launched in November 2017, but it has been regularly updated over the years to keep it current and applicable.
Here is a high level overview of what the course aims to cover:
How to choose the 'right' (most profitable) products to promote. These will be most beneficial to your audience leading to higher satisfaction and conversion
How to select the best platform to promote products
How to "Stay legal" when promoting affiliate products.
Affiliate Marketing Best Practices like tips for beginners, getting/using Affiliate Links, building trust with your audience and business relationships.
Modules of the Course
The first module of the course is an introduction, providing you with a high level overview of whats covered and some course downloads, including some templates.
Module two provides you with three videos and lessons all about what you need to know before you begin. Topics cover an Affiliate Marketing 101 lesson, some best practices to ensure long term success and how to ensure you get the most out of the course.
Module Three – Step One: Choosing the Right Product(s)
Step one is all about finding the right product(s) to promote. This is mainly about finding the types if products that work best (solve a problem/help your audience).
The concept of a 'Focus' product is discussed which helps you to identify what product you should center your content or your overarching strategy around.
Other videos in this module cover:
What an Affiliate Link is,
How to get an Affiliate Link,
What to do if there is no Affiliate Link,
What you should do with Affiliate Link(s)
Building Relationships with Affiliate Merchants and Product Creators.
The final video covers some of the things you should do before you begin promoting.
Module 4 – Step 2: Passive Promotional Strategies
Step two is all about how to promote the products that you have identified in the previous module.
The first lesson covers what passive promotional strategies are so that you earn affiliate commissions on autopilot.
Next up you learn about the best ways to add links to your content, and setting up your most profitable page for your Focus Product.
Pat then goes onto introduce us to his favorite Home Page Conversion Strategies and a High-Performing Page that is often not included and considered for Affiliate Sites.
Finally you learn all about setting up an Email Auto-responder Sequence which is Pats passive promotional strategy of choice. This is all about sending a series of email communications to your subscribers with the overarching aim of getting them to convert.
Module 5 – Step 3: Active Promotional Strategies
The last and final step continues with promotional strategies for Affiliate Products. This time its some active things that you can do to get conversions for your products.
You start by learning what Active Promotional Strategies are and how they work.
Next you learn about the best tools to use and then a demo and step by step process of how these active strategies look in practice.
Further lessons cover email broadcasts, affiliate bonuses, running affiliate campaigns and the next steps you will need to take.
The final lesson of the module covers some Affiliate opportunities that you should consider for long term success.
Module 6 – The Affiliate Marketing Recipe Book
The final module of the course is not content per se, but provides you with a number of extra resources you may want to use.
There are a list of books, softwares and other courses and training's recommended which accompany one another to help you learn affiliate marketing in greater depth. Hence the term Recipe.
So as you can see, the $699 fee your paying for the 123 course is only taking you so far.
Final Verdict
While the course was created by one of the most successful Affiliate Marketers, who clearly knows how to build and scale a successful online business the content of the course is relatively thin, short and disappointing.
With just 22 lessons and a number of effective marketing strategies excluded from the course, I just cannot see how this course that costs $699 is going to propel you to the kind of success that Pat has achieved. It is clear that the most effective strategies, or some of the most beneficial things that you can do are omitted from the course.
It appears that the course is primarily beneficial to website owners, bloggers and other online entrepreneurs who already have an audience but do not know how to monetize.
Therefore if you are yet to start online, do not have a website or an online asset, do not know how to build an audience or drive traffic than this course is not going to be particularly ideal for you.
For example, there is a real lack of information on building and optimizing a website, utilizing paid traffic sources, installing Sales Funnels and Email Marketing etc.
When you compare this course to one like Savage Affiliates ($197-$297), its clear what course is the better investment. Not only is it a third of the price, but Savage Affiliates provides you with an in-depth blueprint of the entire affiliate marketing process. From initial setup all the way through to advanced methods of scaling.
You're going to learn countless ways to acquire traffic and build an audience, both free and paid. Whether it is Search Engine Optimization (SEO) and Content Marketing or Facebook Ads and Email Marketing, you will be able to grow your affiliate commissions across a range of affiliate programs and networks including Amazon Affiliates, Clickbank, ClickFunnels and more.
My Savage Affiliates Review, where I show you inside the course and screenshots of my earnings having applied the content, is an excellent way to take a look at Savage Affiliates before you sign up.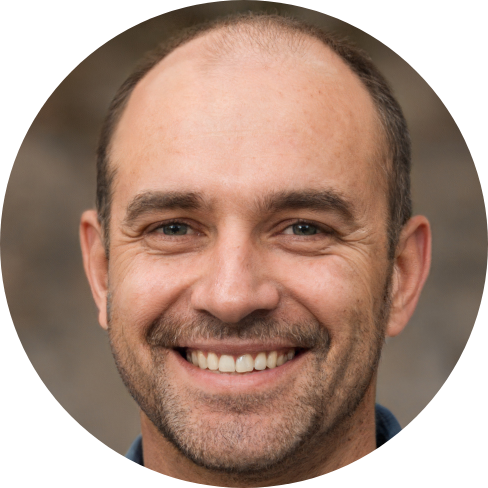 Hey, I'm Jeremy; a seasoned entrepreneur that has been earning his full time income online since 2005. My online business portfolio includes eCommerce stores and affiliate marketing niche sites. I also make money through Blockchain and Crypto. I created Unrivaled Review to share my knowledge, experience and recommendations for anyone looking to pursue such ventures.