Liam James Kay has released his own Affiliate Marketing course; the 6 Figure Affiliate Bootcamp. But is it any good? What is included and is this the course that you should be looking at? These are just some of the questions that this review strives to answer.
The 6 Figure Affiliate Bootcamp is an online course of 82 videos marketed to take, even a complete beginner, to building an affiliate marketing business and successfully earning 6 figures in the shortest amount of time possible.
At a cost of $997 or 3x payments of $397 ($1191) you're going to want to be sure before you sign up.
Let us know take a closer look into the course creator, his experiences before we delve deeper into the content of the course. At the end, we'll conclude with my verdict on what I think you should do.
About Liam James Kay
Liam James Kay is a young entrepreneur from the United Kingdom (Manchester).
He is perhaps best well known for his YouTube channel, which goes by his namesake. However, this has not always been the case. If you have followed Liam for some time you would have noticed that the channel has changed from "Making a Millionaire".
His YouTube about bio gives us further insight into this original channel name, stating that he has a "mission" to become a millionaire by the time he hits 30 years of age.
At the time of writing, he has acquired over 90k subscribers. His content is primarily focused around affiliate marketing strategies, recommendations, tips and tricks along with some of his personal suggestions. The Bootcamp course therefore appears to be an extension of what you would find on YouTube.
He is also active on Social Media; his Instagram Account (@liamjameskay) has just over 23,000 followers. Content there is primarily 'lifestyle' based and pictures of himself.
Liam states that he has found most of his affiliate marketing success by promoting the Builderall platform (a digital marketing solution for online businesses).
From the Bootcamp course sales page, the screenshots from PayPal also indicate that he has generated commissions for:
Stimsocial (Social Media Growth Service)
MaxBounty (CPA Marketing Network)
eBusiness4us (company behind Builderall)
6 Figure Affiliate Bootcamp Review
6 Figure Affiliate Bootcamp is an 82 Video Training Course that contains content all around driving visitors to products through your affiliate links.
Here are the modules that make up the course:
Course Content
Millionaire Mindset
Selecting a Niche
Building Your Personal Brand
Finding The Best Affiliate Marketing Products
Building High Converting Sales Funnels
Email Marketing
YouTube Marketing
Instagram Marketing
Google Ads
YouTube Ads
Solo Ads
As you can see the course content starts with Mindset; how you need to mentally approach the business and how you need to think in order to be successful.
You then move into identifying a niche and choosing one. In other words, the type of sub market that you are going to promote products in that serve a customers needs or preferences.
Building a personal brand follows. This is the concept of using yourself as a personality to acquire conversions – building trust with your audience and helping them to believe in what you say, do and promote. Liam is clearly a keen advocate of this strategy as he uses this himself. Content in this module is focused around how you can start to do the same.
Of course how comfortable and willing you are to do this is going to be a personal decision. It may involve being on camera and showing your face; you have to ask yourself whether or not this sounds like something you want to do.
Finding Affiliate Products is next and this is all about the types of affiliate products you want to promote. This is ideally for products that are high selling and high paying yet have a low competion to promote.
As you can see from Liam's personal story he is a strong advocate for Builderall, MaxBounty and similar programs like ClickFunnels.
The Sales Funnels module focuses on what Sales Funnels are, how and why you want to use them. These are essentially platforms that enable you to put a potential customer through a process (journey) which increases your chances of converting them.
Builderall is Liam's platform of choice here which enables you to do this. Makes sense considering he has promoted it so heavily. Whether or not it is the best platform for you (as opposed to alternatives like ClickFunnels) is open to debate.
You then receive a module on Email Marketing (sending email communications to subscribers to your list promoting products and offers). Here you get insight into how to set up Email Marketing and some strategies to make it more successful.
Next, the YouTube Marketing module teaches you how and why you want to use this platform to acquire traffic, leads and commissions. Just like Liam is using his channel to promote his course.
You'll learn how to create a YouTube channel, strategies to build it up, what makes a good video and how to rank it for profitable targeted keywords.
The most popular social media platform is next; in the Instagram Marketing module you are being taught about how to build a successful Instagram account, content and then how you can drive traffic to your Sales Funnels (created in the previous modules).
Google Ads covers how you can use the marketing branch of Google to profit with affiliate marketing. You'll learn how to set up your account, create add, run ad campaigns and how to manage them thereafter.
Consider that this is a paid marketing method and you'll need to conduct some good research into the cost per click (CPC) per each keyword your target and you run the math beforehand. You of course need a favorable ROI (return on investment).
The Solo Ads module covers the paid marketing strategy of leveraging other marketers email marketing lists. The concept here is that you pay a fixed fee to have an email sent out to an entire list of subscribers. This email will typically include your links (for affiliate products) or links to your own funnel (to obtain their email addresses) which you will then use for your own email marketing.
Liam covers the best platform he uses for Solo Ads (Udimi), how to use it and how this marketing strategy really works.
Final Verdict
The 6 Figure Affiliate Bootcamp provides an introduction to affiliate marketing, how to get started alongside some traffic generation methods. At $997, it is an expensive course; added to the fact that you will need to invest in Sales Funnel Platform subscription costs, Email Marketing platform subscription costs and some of the traffic generation techniques e.g. Google Ads and Solo Ads to start to generate commissions.
So, there is quite a lot of investment upfront. When you consider the average commission rates you'll need make quite a few referrals before you start to turn a profit.
Unless you have spare capital saved, its going to be pretty difficult to get set up and off the ground running with the strategies and methods covered in the course.
It would have been great if Liam had covered free traffic generation techniques like Search Engine Optimization. This can be one of the most profitable ways to generate commissions, as all traffic is driven free and therefore all commission is purely profit.
With Personal Branding and YouTube, although this also can be very profitable (and is also mostly free), it does require one to show their face and be open to being on camera. This is not something that everyone is comfortable in doing.
While some excellent marketing strategies are covered in the Bootcamp Course, I am not quite sure that this is the best course out there to learn and get set up with affiliate marketing.
What Are Your Other Options
Perhaps the standout winner and alternative is Savage Affiliates by Franklin Hatchett. At just $297, you'll be getting access to 2x the content on similar modules (Sales Funnels, Email Marketing) plus additional topics like website creation, SEO, Facebook Marketing and Launch Jacking along with in-depth modules on Clickbank and Amazon Affiliate Marketing.
If you wanted to learn more about whats included, my Savage Affiliates Review and Case Study (which documents my own experiences having since applied the content provided in the course) is worth checking out.
Franklin is a largely successful affiliate marketer, being a 2 comma club award winner is one such example of this. He has generated over 1,000,000 in sales for ClickFunnels; that was enough for me to sign up. The rest they say, is history.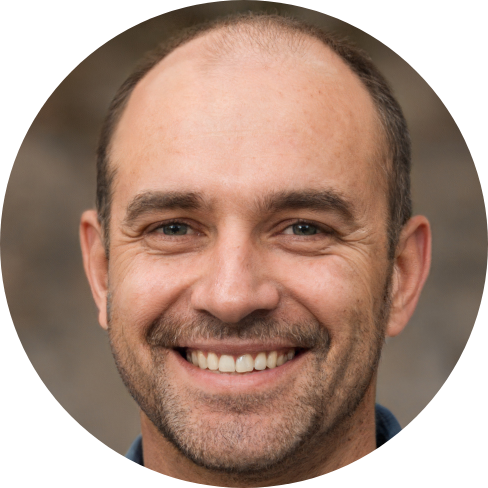 Hey, I'm Jeremy; a seasoned entrepreneur that has been earning his full time income online since 2005. My online business portfolio includes eCommerce stores and affiliate marketing niche sites. I also make money through Blockchain and Crypto. I created Unrivaled Review to share my knowledge, experience and recommendations for anyone looking to pursue such ventures.