If you follow Ryan Scribner on YouTube, then chances are you have been introduced to his 6 Figure Affiliate Marketing Course. This will be the focus of my review today so if you want to learn all about the content and what you're going to get if you sign up, then stick around. At the end, I'll be providing my verdict and whether the course is worth the high price it is currently being sold for.
The course is available for $1196 if you pay upfront as a one-off payment. While it does offer a 3 month payment plan (3x monthly installments of $476 = $1428) you'll be paying an extra $232 for the privilege.
Ryan Scribner claims that this course is an ethical way to steal his business model, and that by doing so, you can expect to be making 6 figures through Affiliate Marketing. There is a disclaimer and content which outlines that this will take time and you cannot expect overnight success.
Who is Ryan Scribner?
Ryan Scribner is an Entrepreneur, Affiliate Marketer, Investor and YouTuber. He is a serial online course creator and has even built and run several online education platforms over the years.
The topics of his courses have ranged, from Stock Market Investment all the way through to a course about Course Creation. His Affiliate Marketing course, 6 Figure Affiliate Marketing, is the one that you are interested in here today.
Ryan is very active on YouTube with his namesake channel. This is where he predominantly creates content outside of his courses.
He uploads around 2-3 videos on average per week, each covering a different topic or theme. Since the creation of his channel in 2016, he has gathered over 434,000 subscribers so he clearly knows how to market himself and build an audience.
His channel initially targeted investors looking to learn the basics of investing alongside other personal finance skills. Therefore his original content was mainly based on strategies, tips and recommendations for this specific audience.
Since then he has ventured out into other and new areas, so you can typically find videos on Social Media Marketing, Affiliate Marketing, Passive Income and everything in between. Chances are if you can make money online in some way, Ryan has covered it.
Outside of YouTube he also has a massive following on Instagram. His personal account has over 53,000 followers whilst his Investment Page '@investingsimple' has 344,000 subscribers.
It is through his Instagram/YouTube following and content that he promotes a number of Affiliate Offers and all of his courses. This is discussed further in the course.
6 Figure Affiliate Marketing Review
The Figure Affiliate Marketing course is hosted on the Teachables platform. This is where you will pay for the course, sign up and access the content. Its a user-friendly platform that allows you to go through the lessons chronologically and through manageable 'at your own pace' sections or modules. Videos are streamed.
The course is split into 9 modules, and two extra bonus modules. In total, there are around 61 videos (lectures) that cover a variety of topics.
The course has module and content contributions from two other 'experts' – Jake Woodard and Apple Crider. Each with a background in different fields.
Let us know take a look at each one in a little bit more detail to see what you are getting if you decide to 'invest' over $1000 in this course (see what I did there).
Module 1: Start Here
The opening Module of the course provides a disclaimer which essentially outlines that there are no promises that you will earn 6 figures by using the methods of the course. I appreciate Ryan's transparency but it doesn't fill you with much confidence. I guess he had to do this having titled his course "steal my business model".
You then are provided instructions to join the Private Student Group and are introduced to Ryan (his background, experience) and Jake Woodard who contributes his own module to the course). FYI he is an inspirational speaker, strategic coach and author.
Module 2: Mindset (Jake Woodard)
This module is taught by Jake Woodard, and its all about the mindset you need to succeed. I am always slightly concerned when I see courses like this. Surely if you invest over $1000 into a course and your education you've got a pretty good growth and investment mindset to begin with. I also find this kind of information relatively meaningless, there's nothing truly actionable and you can find this information in abundance online.
Here are the videos that make up the mindset module, which supposedly will help you with your Affiliate Marketing business:
Learn from Jake Woodard's Personal Story
Understand Vulnerability, Resistance and Limiting Beliefs that may be holding you back
How to deal with Negative Energies
How To Build Confidence In Yourself
Discovering Your Purpose
Establishing Worthwhile Habits and Daily Routines
Understand the Law Of Attraction
Be able to 'Craft Your Story'
Leverage your Circle Of Influence
Module 3: Getting Started
The getting started module is where you actually begin to acquire some strategies of how you can get set up and started with Affiliate Marketing. even then, this module is just 9 videos and the first four are still trying to get you onboard with the concept and learning about Ryan. Isn't the course meant to be about us?
The first four videos cover what affiliate marketing is and how it works, how Ryan become a full-time affiliate marketer, and his earnings proof.
From here, you learn about some of the things you need to get started and some of the common affiliate marketing myths.
The final lessons of the module help you to find profitable niches (like Health, Make Money etc) and then how to find affiliate products to promote. Ryan closes with his affiliate marketing structure and how he goes through this process. Its relatively short in length, just 5 minutes.
Module 4: Amazon Associates Program
This module introduces us to the Amazon Associates Program and why it is the "best affiliate program for beginners".
While I personally use this Affiliate Program for a number of my own projects, and while sending traffic to Amazon results in high conversions, consider that commission rates are some of the lowest you will find online – typically 2-4% per sale.
Videos cover some Amazon Associate Strategies and a guide to applying for the program, using the platform, getting your links, understanding associate IDs etc.
Module 5: Affiliate Marketing On Instagram (Apple Crider)
Apple Crider is a young host of the Young Smart Money Business Podcast and is a public speaker. Interestingly, with only 14,000 Instagram Followers, he covers the Affiliate Marketing via Instagram topic.
The first video is a basic introduction of Affiliate Marketing via Instagram – what is means, how to do it. You then learn some strategies to promote products, grow your following, and make money early on before you have built a loyal audience.
Module 6: Affiliate Marketing On YouTube
Next up is a section on how you can use YouTube to promote Affiliate products.
The first video starts with providing you with some realistic expectations on how much money you can make using this platform, and gives you some expected timelines before you start seeing commission.
There's also some training all around growing your channel and acquiring likes on your videos and subscribers.
Module 7: Affiliate Marketing With A Podcast (Apple Crider)
Apple Crider is back for Module 7 and this time it makes more sense that he is providing the content here; he does run a highly successful podcast in the business space after all.
Here there is content on why you should consider or even start podcasting, how to grow your podcast and acquire more downloads and listeners and then how to introduce affiliate products to start making money from your audience.
Module 8: Other Methods Of Affiliate Marketing
The penultimate module introduces us to how and why you should build an email list. This way you can send email marketing communications on product offers and product launches; helping you to earn a commission on each referral.
There's also a video of how you can use the free question and answer platform Quora to acquire traffic and promote products.
Finally you learn about blogging and how a blog-styled website can help you to promote products and earn affiliate commissions.
Module 9: Additional Resources
The additional resources closing module is a bit of a mix of content that falls under different topics yet to be explained. Lessons in this unit cover:
The Best Free Photo / Video Editing Services,
How to set Realistic Expectations,
How To Create Good Content,
Course Creation Companion Case Study,
What Audience Burnout is and how to avoid it,
Your Income Ceiling if you undertake all the work yourself,
Setting up/using Affiliate Sub IDs,
Building a loyal Audience/ Affinity,
Tutorial of using the Fiverr platform to hire services,
The Legalities Of Affiliate Marketing,
Difference between High and Low Intention Traffic,
How to track your Affiliate Marketing results/data,
LLC & Tax Q&A
Bonus 1: Passive Income Masterclass
The first bonus is basically a continuation of the additional resources. Its there to provide extra information around the business model and the different platforms you will be using.
The first lessons discusses why in 2019, starting a passive income stream is a good idea (rise of the gig economy, technological advancements threatening jobs etc).
You then learn how to look for new trends so that you can find new potential niches and markets to go after.
The business of YouTube and Amazon is then covered, allowing you to see how they work and using this to your advantage.
There is then a video on the importance of Organic Traffic, how to scale and hire and a bonus Q&A session.
Bonus 2: Top 79 Affiliate Programs
The second and final bonus is simply a list of the top 79 Affiliate Programs that you can sign up to. Here you will find products and services to promote across different niches.
Consider that these Affiliate Programs can be found through simple searches on Google. It is good to have them all documented down in one list mind.
Verdict and Final Words
The 'Steal My Business' 6 Figure Affiliate Marketing Course is an expensive introduction to the world of Affiliate Marketing. While it does provide you with some recommendations for finding products to promote, some profitable platforms to focus on and strategies to build your audience, there is nothing really extraordinary about the approach presented here. In fact, there are actually a number of topics I would have liked to have learnt about that are not covered. For example, where is the training on Paid Traffic, Sales Funnels, Search Engine Optimization etc.
Consider that there will be other costs beyond just the course fee alone; particularly if you want to use paid traffic methods, build a website (blog) or if you want to sign up with platforms or tools to make your life easier (keyword research tools are an example of this).
Ryan is making a lot of money through Affiliate Marketing, but he also has a huge audience of over 400,000 YouTube Subscribers and 350,000 Instagram Subscribers. So its important to note that his current earnings are atypical. How many YouTube channels do you see with this kind of following? Not many. Another important thing to note is that Ryan's audience has been built and nurtured over years and it has taken a considerable amount of work and content to get to where he is today. Building a YouTube Channel/Podcast etc is different today then it was when he started – the landscape has changed, the competition is higher. The fact that Ryan's audience are the ones who are buying products that he promotes through Affiliate Marketing and or his courses he releases is an important factor to consider.
Chances are if you are new to Affiliate Marketing, or even an Intermediate failing to earn commission, you are not going to have this kind of following or audience. There's absolutely nothing stopping you from starting and trying to build it, and this is something that you should definitely go ahead and do, but the content of the course is not really going to give you the information you need to get there. Describing the course as the ability to 'steal his business' is probably not an accurate reflection of what you are getting.
Instead, it makes sense to save over $999 and get yourself a course that will actually help you start from 0. One that includes all the content you actually need to get started and build your assets (and not filler content like mindset hacks) and that will provide you with all the marketing strategies you need outside of just building a huge audience and hoping it all converts.
Savage Affiliates by Franklin Hatchett (a 2 comma club award winner – has earned over $1,000,000 promoting ClickFunnels) is a fantastic alternative that you can pick up for just $197. Its also being regularly updated with new content being added all the time.
But don't just my word for it here, read my comprehensive review on Savage Affiliates and decide for yourself. If there's any questions feel free to contact me!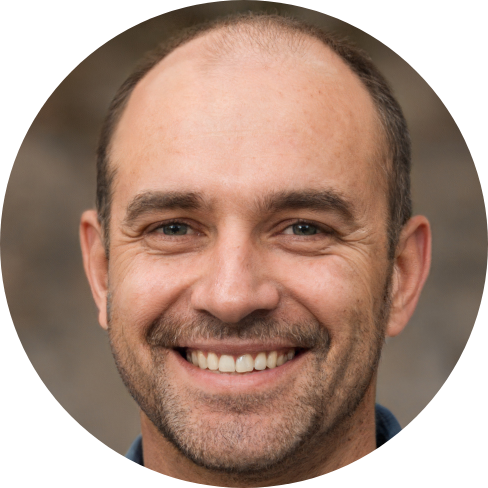 Hey, I'm Jeremy; a seasoned entrepreneur that has been earning his full time income online since 2005. My online business portfolio includes eCommerce stores and affiliate marketing niche sites. I also make money through Blockchain and Crypto. I created Unrivaled Review to share my knowledge, experience and recommendations for anyone looking to pursue such ventures.