Tanner J Fox is a pretty well known in the Amazon FBA business model space. He has released a training course, called 7 Figure Machines, which aims to teach you all about building an online business leveraging the power of Amazon. This review here today will be taking a closer look at this course, what is covered and ultimately, whether or not you should be signing up.
Amazon FBA has been around for a while; but over the last couple of years has become even more popular.
With information being more readily accessible, and through the likes of YouTube, individuals and small business owners are turning to this eCommerce giant to sell products and turn a profit.
Amazon FBA (otherwise known as fulfillment by Amazon) has enabled sellers to use list products on the site, and leverage the logistics network of this company. There's a lot to it, and as such training courses have begun popping up in the hopes of offering the process steps to take.
So, let us know take a closer look at whom Tanner J Fox is, his experience and what makes him a potential educator, and the course that he has made available.
At the end, I will be explaining what I think you should do, if I were in your position.
Who Is Tanner J Fox?
Tanner J Fox is a young entrepreneur, FBA business owner, and content producer from the United States. His site states that he is just 23 years of age.
He is most known for his YouTube channel, which goes by his namesake. At time of writing he has acquired over 140,000 subscribers.
His content is based primarily around the FBA business model, including strategies, recommendations and tutorials to help teach his audience through the key processes required. A lot of it is theory; with the majority of the how to's left reserved for his paid course.
On his channel, you'll also find other videos covering motivation, the entrepreneurial lifestyle and other insights into owning an online business.
Tanner states that he began his online business ventures in 2017, with a total of $1,200 to his name. He claims to have built his wealth from there, with YouTube being a large part of that.
Regarding the course, 7 Figure Machines was initially created and set up in 2017, and has gone through some revisions and updates since the first launch.
Outside of YouTube, Tanner is also pretty active on Instagram. Due to the limitations of content there you will mostly find photos and videos ranging from humor posts to his lifestyle. Nevertheless, he has acquired over 60,000 followers on the platform.
Outside of Amazon FBA, Tanner earns an income with Info Products, Affiliate Marketing and consulting; so it appears he has many strings to his bow for his online income.
7 Figure Machines Review
7 Figure Machines is an online video training course that aims to teach the Amazon FBA business model. It was designed for individuals with no Amazon experience and the content can be followed irregardless of where you find yourself in the world.
Amazon being a truly global company is rather beneficial here.
According to the Sales Page, the training is a step by step system which teaches you the process steps to follow, where you can expect to start earning in under 4 weeks.
The total cost of 7 Figure Machines is $497, which can be paid via credit card or PayPal.
Included in the price is access to a product known as the 'Income Multiplier Software'.
This is a product research and supplier research tool that you can use to help you in each respective area. This essentially syncs in with the Alibaba platform and makes the process easier.
Let us know take a closer look at the individual modules of the course and what you can expect to find in each one.
Modules of the Course
The core training is divided into 9 modules each focusing on a different aspect of the business. Modules 10 and 11 provide a number of extras, resources and templates to use.
There are around 60 videos in total.
Module 1: Product Research
The opening module of the course, aims to teach you how to research for products.
You begin by taking a look at the criteria of what makes a good product. You can follow along a checklist to ensure it is suitable and likely to be profitable.
From there there is a video all about the Amazon algorithm and how to use it to best effect and to ensure your products actually sell.
​You will learn about restricted products, gated categories and patents – all of which influencing the kind of products you can and are able to sell.
Next, there is a video all about Product Research using a paid tool known as Jungle Scout. You soon turn to manual product research by looking on the Alibaba Marketplace, along with spying on competitors.
Some product examples are included at the end of this module.
Module 2: Suppliers And Shipping
Next, you turn to finding suppliers and negotiating your shipping rates. Both air and sea shipping channels are discussed.
You learn about the importance of product samples and inspecting them.
Tanner also explains how bundling products is a great way to increase your profit margins and also how a products logo and packaging can increase perceived value.
Module 3: Listing Creation & Account Setup
In Module 3, you look at setting up your Amazon Seller account and product listings.
Here, you get a glimpse of the kind of product listing pages that sell. You'll learn about editing your listing, what Hazmat is and what this means for you. Product variations and UPC codes are discussed.
There is a section on keyword research, where you are provided with a recommended research tool. You also learn about the kind of prices you should be setting on your products and why lowering them is not the best idea.
The final video in this module covers refunds and how to manage them.
Module 4: Product Launch
Next, you turn to your product launch strategy.
Here you learn about the importance of Reviews and how to get them on your products.
Giveaways, the Amazon Early Reviewer Program and a PPC launch strategy are taught.
Lastly, Tanner explains how and why you will want to get rid of negative reviews.
Module 5: Navigating Seller Central
Module 5 looks at Amazon Seller Central. This is your account to manage your products and your business on the platform.
You will learn how to navigate the screen, what information is available and what to pay attention to.
You will also learn of the optimal account settings and how to create a shipping plan from scratch.​
Module 6: Marketing & Advertising
Videos in module 6 provide an overview of how to market and advertise your product listings.
Tanner walks through the Amazon Pay Per Click (PPC) strategy and how you can use promotions to increase sales.
There are videos on how to build your first PPC campaign and then optimize and analyze them while they are running.
Email Marketing is discussed as a strategy to obtain more reviews, and how offering an eBook can also support your sales.
Module 8: Putting It All Together
This module serves as a summary of the former modules and attempts to give you an overview of how it all looks as a process, together.
Module 8: Advanced Strategies
Module 8 turns to some advanced strategies that you can pursue once you are making sales and want to scale.
You learn how to get ungated in restricted categories before turning to how you can register your brand and sell internationally.
Module 9: Facebook Ads
The final training module of the course walks you through Facebook Ads and how you can use these to acquire more customers.
You learn about the importance of branding when it comes to advertising on Facebook, and also some examples of video ads that work and that you should try to make yours look like.
Module 10: Extras
This 'extras' module provides some content on some of those wider topics that have not already been recovered.
One video walks through the biggest Amazon FBA mistakes Tanner experienced.
Others include how to start FBA with a smaller budget, how to book-keep and what to do with stranded inventory and slow selling products.
Module 11: Resources & Templates
Here, there are a number of downloadable resources and templates to help you along the way.
Included are:
Product Research Checklist
​Supplier Email Template
​Sea Shipping & Freight Forwarder Resources
​Product Costs Excel Sheet
​Accounting Profit Tracker Excel Sheet
​Hijacker Cease & Desist Letter
Resource Links
Final Verdict
7 Figure Machines aims to be a step by step training course to help beginners launch a successful Amazon FBA business from scratch, regardless of experience levels and current knowledge.
While Tanner does release some great content on YouTube, and while the course does look great in principle, on closer inspection I am not quite sure that this is the best course to invest in and follow.
Personally, I was disappointed to find only 60 videos in total in the course. There appears to be a missed opportunity when it comes to content – it would have been great to have obtained information all about the legal aspects of setting up a business. Plus, some of your obligations like tax and insurance.
I also feel it is a bit light on how you can scale your Amazon FBA business long-term. Topics like growth and funding are not mentioned, and these of course will soon become very important further down the line.
So, I would actually suggest that you take a look and consider an alternative.
I would strongly recommend the Ultimate Amazon Seller by Philip Covington.
For a similar price, you are getting considerably more content on how to build, manage and scale a profitable FBA business.
My in-depth review will outline all that is covered in Philip's course.
But in a nutshell, there are over 27 modules and 270 learning resources (videos, downloads and resources) in total!
Its very thorough; taught from a successful Amazon FBA specialist who is truly a practitioner in the field. He has years of not only FBA experience and knowledge, but a whole host of business acumen to his name.
What I also like is the opportunity to invest a little bit more in the course and to get some proven profitable products, that have already been researched (and with data to support their recommendation) to run with right away. Its not mandatory, but it sure does help a beginner.
Otherwise you can just leverage his in-depth research methodology to find your own. Its great either way.
So, do yourself a favor and check out my course review.
You will soon see for yourself why this is the better option to get you set up and started with this once in a lifetime online business opportunity.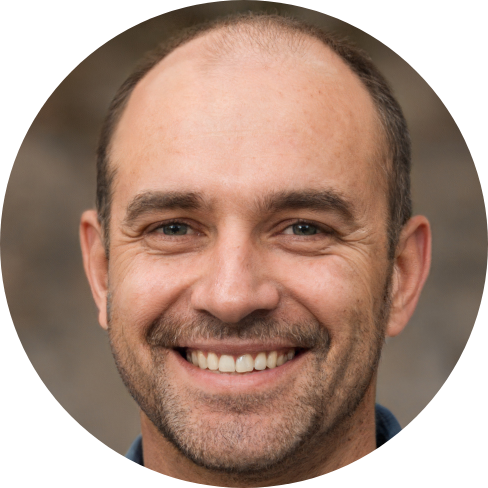 Hey, I'm Jeremy; a seasoned entrepreneur that has been earning his full time income online since 2005. My online business portfolio includes eCommerce stores and affiliate marketing niche sites. I also make money through Blockchain and Crypto. I created Unrivaled Review to share my knowledge, experience and recommendations for anyone looking to pursue such ventures.