Are you looking for a review on Rafael Cintron and his Shopify course, 7 Figure Shop? If so you've come to the right place as I will be taking a look at this course, its content and see whether it is ultimately worth $997 (or $1197 if you decide to pay via 3 payments).
At 7 Figure Shop, Rafael claims that his Ecommerce Secrets Inner Circle will provide you with a step by step program to build and scale a Shopify business to 7 figures and beyond. Is this just inflated hype and sales talk or is this actually going to be possible?
I'm always skeptical when I see these bold claims straight away on a course sales page. Why? Because if his system was so profitable why would he need to charge such a high fee for a course?
The first major thing to note is the price of the course. Considering that there are dozens of other eCommerce courses that you can pick up for around $197-$297. From my review, research and experience, courses that cost more typically provide less in terms of content and practical actionable steps.
Who is Rafael Cintron?
Rafael Cintron claims to be a "multiple 7-figure Ecommerce CEO" that has learnt how to successfully and consistently scale Shopify dropshipping business. So much so, that he is now an 'authority' on the subject and one that can provide mentorship and an "all-in-one" solution so you no longer need to buy a course again.
He supposedly dropped out of university to "pursue online marketing" and failed for two years with eCommerce. Now considering by his own admission that he wanted to get in the online marketing space, it makes me wonder if selling courses on dropshipping is where he actually makes his money over actual dropshipping itself.
The next big thing that struck me was his page over at Udemy (you can confirm it is the same Rafael Cintron because the FB link takes you to his FB Page).
As you will see, he claims to be some form of life coach and supplement creator. Talk about something completely unrelated. Considering that he "dedicates his days to making content" for his Life Development Academy, I am not quite sure how he has any time for eCommerce, the mentoring or messenger access that you supposedly get with this course.
I wonder if that business stopped being profitable for him which is why he has now turned to the dropshipping market?
Either way he appears to be a serial business and course launcher; which makes me question his experience and credibility in the dropshipping space.
7 Figure Shop Review (eCommerce Secrets Inner Circle)
First of all, the course is sold via his site 7 Figure Shop, but the course tends to interchangeably change name through the sales page, primarily between "eCommerce Secrets Inner Circle" and "eCommerce Profits Inner Circle". This is actually a very common name for a dropshipping course – sounds familiar to Arie Scherson's eCom Inner Circle.
While on the face of it, this course comes with plenty of content and modules, its actually quite short. There are only around 3-8 videos per module and even then the videos are not overly long. It does cover the basics but is clearly lacking in depth.
The course is split up into the following modules – two opening modules and then the 10 major sections of the course:
Introduction to eCommerce Profits Inner Circle
Beginning your Shop,
Section 1: How to find Winning Products
Section 2: Facebook Ads
Section 3: Advanced Facebook Ads
Section 4: Instagram Marketing
Section 5: Google Ads
Section 6: SEO & Content Marketing
Section 7: Shopify Apps
Section 8: Hiring a Virtual Assistant
Section 9: High Ticket Dropshipping Webinars
Section 10: Email Marketing and Abandoned Cart Sequences
I will now briefly discuss what you get in each module and outlining the key modules for me
Introduction to eCommerce Profits Inner Circle
This is just a basic, one video module, of what you can expect in the course and what is going to be covered; there's no real actionable content so its not really a module.
Beginning Your Shop
This short module consisting of 4 videos provides you a tutorial of how to set up your shopify store, setting up customer service, setting up your payment methods and a quick method to improve your conversion rates. Its a pretty basic overview of store setup.
Section 1: Finding Winning Products
The first real module in the course is titled "Section 1" and it is entirely focused on product research. There are 8 videos in this section starting with finding a niche and then looking at finding products through Google and software like Pexda.
Other modules in this course teach you how to use Oberlo and which is better a General or a Niche store. Again these are quite common topics and often covered on YouTube for free.
The video on how to find a $10,000 eCom product is titled 2018 version. While it is good that Rafael is referencing and time-stamping his content, considering it has not been updated for 2019 I wonder if this is now outdated or still works. The dropshipping industry moves quickly so it would be good to know if this content is ever going to be updated (despite no reference on the Sales Page).
Section 2: Facebook Ads
A 9 video beginner module which aims to teach you how to set up a successful Facebook campaign.
Lessons and videos include: Ad Account setup, facebook ads "masterclass", how to beat your competition with ads, how to target, how to create converting ads, how to make video ads, lookalike audiences and how to duplicate ads.
Section 3: Advanced Facebook Ads
The advanced Facebook ads module is only 3 videos long; not much for advanced education!
The lessons cover making dynamic targeting ads, scaling successful ads and scaling using lookalike audiences.
I was disappointed with the two Facebook ad modules considering the importance of Facebook ads and the impact they can have. A total of 12 ads is very low compared to other courses. Ecom Elites for example has over 50 video lessons on this subject which is a lot more like it considering the complexity and strategy behind winning ads.
Section 4: Instagram Marketing
Section 4 is titled Instagram domination but I am not sure you can truly master and dominate a platform having watched 5 videos (which is how many make up the section).
Here you learn how to build a business with Instagram, test products with IG influencers and track shoutouts.
Theres also a webinar about working with Infleuncers and a script to use to contact them.
Section 5: Google Ads
You turn to Google Ads for advertising in the next module.
There are 6 videos which cover: Google Shopping, how to beat your competition, scaling your products, strategies like negative keywords, choosing the right keywords and avoiding the wrong kind of traffic.
Section 6: SEO and Content Marketing
Just the one lesson in this unit and its all about the importance of SEO for your Shopify store and why you should focus on it. It gives you some basic recommendations but considering the difficult nature and complexity of SEO and Content Marketing, there is just nowhere near enough here.
Rafael would be better including a video in another module or just referencing it rather than getting our hopes up that we can master our SEO through this course.
Again, when you compare this module to the SEO section in eCom Elites; its just nowhere near as thorough, in-depth or as useful.
Section 7: Shopify Apps
This section covers the recommended apps to help make more conversions. These are all about making your store/products look more truthworthy, recover abandoned carts, sending abandon carts emails, creating upsells and using SMS texts.
The apps recommended include: Loox Reviews, Recart, Mail Munch and SMS Bump.
Now while these can be really helpful for dropshipping; signing up to these one by one comes with an individual app charge of at least $9.99 per month (and recurring). It actually pays to get a customizable and high-converting theme instead that has all of these apps included and about 8 more. I recommend you take a look at eCom Turbo instead.
Section 8: Hire a Virtual Assistant
Just one video on how and where to hire a virtual assistant. This could come in handy and save you a lot of time and effort but is only recommended as you start making sales and want to automate processes of your store.
Section 9: High Ticket Dropshipping Webinar
This module is a couple of webinars that explain how you can use "high-ticket" products for higher profit margins. The idea is that you can sell less but can make as much if not more profit.
While its great in theory, in practice refunds and problems with orders can make this highly costly (as you will have to cover the cost of the product if a customer decides to return it). It is best avoided for the most part and is a high risk strategy especially for beginners and those of you on a limited budget.
Section 10: Email Marketing and Abandoned Cart Email Sequences
The final real section of the course illustrates the importance of email marketing and sending emails to visitors of your site who fail to make a purchase.
This is a useful and recommended strategy but once again I was fairly unimpressed with the amount of detail that Rafael goes into here. Its actually pretty difficult to set up and I found that this would be too high level for beginners to actually go ahead and implement an entire sequence on their own. Thankfully I had experience doing it but this may not be the case for everyone.
Bonuses
There are five bonuses included through 7 figure shop and the Ecommerce Secrets Inner Circle course.
Firstly, you get a 1-on-1 private mentoring call with Rafael, 2 Weekly Live Group Mentoring Calls and messenger access to Rafael. Considering all the students that have (according to the Sales Page) and that will sign up, plus his commitment to his Life Development Academy Business Venture, I wonder how much time he really has available for thse.
The Messenger access is likely to be a Virtual Assistant and not Rafael himself and the weekly group calls are going to be saturated with other students asking questions. This will give you limited time and opportunity to get your concerns covered. Plus for your own store do you really want to be disclosing your niche, products and sensitive information with other students?
So in terms of actually mentorship, you are essentially paying $997 for a one off mentoring call with Rafael.
Another bonus is a couple of Facebook Ad, Instagram Influencers and Google Ads strategies and tips. Not sure why this is a bonus when there are modules on these very topics already?
A further bonus is that the course is going to be regularly updated as time progresses. This is great and all very well, but considering there are videos from 2018 in the course still, I will believe this when I actually see it.
The final bonus is access to a private Facebook group with Rafael and his other students. You can ask questions and observe the discussions. Although looking at this screenshot it doesn't appear be very active:
Final Words and Verdict
7 Figure Shop and the eCommerce Secrets Inner Circle course and mentorship by Rafael Cintron offers a lot, but I am afraid to say that there is just not enough content or actionable strategies and methods to justify the $997 course fee. It claims to be a mentorship but it does not appear that you're going to get much in terms of advice or personal support from Rafael himself.
If you compare this course to other drop shipping eCommerce courses such as eCom Elites ($197-$297) that provides over five times the number of lessons and length of content (and at a much lower price) you'll notice just how short and overpriced Rafael's course really is.
Would I buy this course at $997?
No. instead I would purchase eCom Elites and actually spend the other $700 that I would have saved running ads, buying a premium and high converting theme and on other marketing strategies.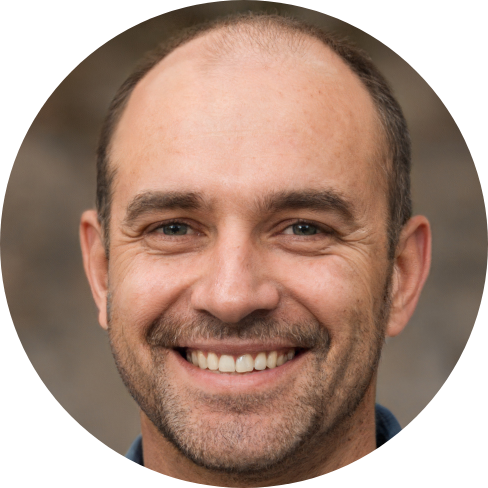 Hey, I'm Jeremy; a seasoned entrepreneur that has been earning his full time income online since 2005. My online business portfolio includes eCommerce stores and affiliate marketing niche sites. I also make money through Blockchain and Crypto. I created Unrivaled Review to share my knowledge, experience and recommendations for anyone looking to pursue such ventures.