Having run an eCommerce Shopify Store utilizing the Dropshipping Business Model for some time, and having discovered AJ Jomah and the 7 Figure Skills Academy, I was curious to see what this course was all about and whether signing up would help me to increase my stores revenue, and overcome my struggles.
Why? My decision was a simple one – in the early stages of Dropshipping, I found it really difficult in all aspects of the business – building, scaling and managing the store on a day to day basis. I realized that I could either go in alone – and learn for myself through trial, error and serious investment, or I could take a more calculated approach.
They say that to progress in life, nothing is quite as effective as an experienced Mentor.
One that has succeeded in the industry or the field that you are looking to personally develop, and or, thrive in.
I was therefore keen to hire a Dropshipping mentor, and sign up to a course to learn what it takes to succeed.
In doing so, I discovered the 7 Figure Skills DSA 3.0 course. It offered tailored and customized mentorship, alongside thorough and in-depth guidance creating, managing and scaling a store regardless of the niche or industry it operated in.
I decided to commit and invest in the DSA course provided by AJ Jomah, so that I could speed up the learning process and to start profiting.
I now feel obliged to write this Review, to outline my experiences and concluding thoughts.
Here's a short version of this post if you are struggling for time: the 7 Figure Skills DSA 3.0 High Ticket Rapid Profits Course is essentially a glorified store training course that teaches you a few valuable lessons in dropshipping. Whilst there is no doubt that you can set up a store following this course, the value really does stop there and you can get these tutorials for free on YouTube. Instead, if you are looking for a course that provides 10x more content for 10x a cheaper price, I suggest you check out eCom Elites.
Now, lets really delve deeper into the course and the most suitable alternative
Firstly, What is Dropshipping?
Dropshipping is one of the cheapest business models to begin, with one of the lowest barriers to entry that is currently available. Its one of the easiest way to create a business online. Its a venture that is minimal in risk and cost, offers convenience and practicality. Plus it can be incredibly lucrative. There are hundreds of success stories out there, where individuals have gone from earning $0 online to over 6 figures in just a month. Heading over to Flippa (a marketplace where entrepreneurs buy and sell their websites and shopify stores) is evidence of this.
For those of you who are new to Dropshipping and are not quite sure what's involved, here's the definition as described by Shopify – the most powerful and often used platform for this kind of business:
Dropshipping is a retail fulfillment method where a store doesn't keep the products it sells in stock. Instead, when a store sells a product, it purchases the item from a third party and has it shipped directly to the customer. As a result, the merchant never sees or handles the product.
You see, here are the crucial reasons in why you should start a Dropshipping Business:
Minimal Risk – You dont have to pay for a product until you've sold it, and you don't ever stock or store the products!
Ability to Scale: You can test products and add new ones quickly and easily without being stuck with a product that does not sell.
Repeat Custom: Once you sell to your customers, you acquire their contact details – if you target these customers effectively, you can expect to see repeat orders from these very individuals without any cost.
Very Low Starting Costs: You can literally set up and start today. In terms of cost all you need is a website/eCommerce platform and your marketing budget (which is likely to be repaid by the sales from that campaign)
But whilst these benefits make the proposition so attractive, as any current dropshipper knows, building and scaling a business is incredibly tough. Besides, revenue means nothing unless its converting to profit.
There are literally thousands of reasons why dropshipping can fail to deliver; or even at worst become immensely costly. Just a few of these reasons are outlined below:
Poor Industry/Niche/ Product Selection
Poor Supplier Choice/ Relationships.
Poor Store Creation/Navigation or User Friendliness
Logistic Issues – Delays with Order Processing, Wrong Items sent to Customers, Wrong Quantities Shipped,
Billing Queries/Issues, Damaged Items etc.
Poor Marketing Strategies/Incorrect Adverting practices, targeting etc.
And many, many more.
For the promises of Dropshipping, it requires research, correct decision-making and insight.
Without these things, dropshippers will fail to thrive and they'll be lucky to survive. Most will be crippled and forced out of business.
As any successful entrepreneur would admit, strategy is everything. How do these entrepreneurs learn or devise their strategies. For the most part, they hire an expert; whether a coach or a mentor, or they follow a playbook as to what works and what doesn't.
Someone who has been in that very field, with experience of the industry and who has overcome problems and challenges. One who knows how to thrive regardless of circumstance and market change.
Someone who aims to provide this service, is AJ Jomah who has created the 7 Figure Skills DSA 3.0 High Ticket Rapid Profits Course.
So without further ado, lets take a look at the 7 Figure Skills DSA 3.0 High Ticket Rapid Profits Course and then discuss if its worth signing up for.
The Instructor, Mentor and Consultant:
AJ Jomah is the CEO & Co-Founder of 7 Figure Skills; who claims to have run multiple 7-figure earning dropshipping stores. He now acts as a professional consultant for entreprenuers.
He was previously the Chief Development Officer and Success Coach with a Dropshipping Coaching program.
What is the DSA 3.0 High Ticket Rapid Profits Course?
DSA 3.0 (Dropshipping Academy) is a Dropshipping Online Acedemy, Training Course & Coaching Program by AJ Jomah.
The Course was designed for beginner entrepreneurs and anyone who is looking to start with and succeed with the dropshipping business model.
The training course comes with:
✔ 10 Phases
✔ 81 Lessons
✔ 1215 minutes (>20 hours) of Instructor-Led HD training footage.
A Closer Look at the Course Content (Phases):
When I signed up to the DSA course, this is what I received and this is what you will gain access to upon sign up:
Phase 1: Foundation:
In Phase 1 you are welcomed onto the course with 10 foundation lessons. Each set the precedence for the course that follows.
Here's the topics included in Phase 1 Include:
A birds eye view of everything you will learn,
Receive an Intro to the Rapid Testing Method,
Learn the accounts you need to thrive,
How to book personal coaching calls with AJ
How to set up your business.
And that's what seems to be one of the main perks of this course; being able to book personal onboarding calls with AJ. I actually found this incredibly difficult to organise, and AJ was unresponsive for the most part. It was actually very difficult to set up.
Phase 2: Creating Your Store:
In Phase 2 you learn how to create your store:
The topics included in Phase 2 Include:
Creating a Brandable Domain and Brand
The Best eCommerce Platform for success
Conversion Secrets; Navigation, Page Set/Up
Or you even have an option to get AJ to set it all up for you!
Phase 3: Product Selection:
In Phase 3 you learn how to conduct Market Research; before you commit and potentially waste time, money or resources.
Some of the topics included in Phase 3 Include:
Good Vs Bad Products
How to Brainstorm
Live Action Plan
Phase 4: Finding, Contacting, and Getting Supplier Approvals:
In Phase 4 you learn work with your suppliers. You can gain access to telephone and email scripts that will help you talk to and negotiate with suppliers, and try to get better prices on your order
Here are the lessons included:
Types of Suppliers
Supplier Selection
Email/Phone Scripts for Success
Phase 5: Pre-Launch Store Optimization:
In Phase 5 you work to make your store is ready to accept customers before you run ads.
You essentially just make sure you're store is ready to sell so that you do not waste money on Ads and receive a tonne of abandoned carts.
Phase 6: Traffic Overview:
This is a phase that teaches you how to acquire customers – problem is, this phase has not yet even launched!
Phase 7: Affiliate Domination:
In Phase 7 you learn how to work with Affiliates and how to get them to help you sell your products.
You will learn:
Automation methods
Working with Influencers
Phase 8: Google Ads & Paid Traffic:
In Phase 8 you learn how to leverage Google Adwords and other paid traffic sources.
Here's whats included:
Complete Set Up
Tracking/Managing and understanding Campaigns
KPI analysis
Phase 9: PEP & Video Ads:
Phase 9 is an additional bonus that teaches you how to set up and use Video Ads and why they can be so successful.
Phase 10: Facebook Advertising:
In the last phase, the course delves into Facebook Advertising.
The phases teaches you Facebook advertising through:
Setting Up Accounts
Understanding Pixels
Good Ad examples and templates are also provided.
My Experience of the 7FS Course
The DSA 3.0 High Ticket Rapid Profits Course provides three different packages:
(1) Basic Package – Cost = $1297 – you basically get the course, access to a closed Facebook group and a monthly call with AJ
(2) Mentorship Package – Cost = $2497 – this is what I signed up to. It's the same as the above but you get a few more lessons and a bit more support from AJ.
(3) Done For You – Cost = $5997 – this is the course, private Facebook group access, mentorship, but also the team build you a store around a niche you specify.
As you will see straight away, the course fees are very high.
I went for the mid-tier package as I really needed that mentorship and individualized support to help take my Shopify Store to the next level.
Do I feel the fees were worth it? No I don't.
I thought that the fees were excessive for what I received and the course material was pretty standard – there just was not much depth to the content and this all could have been leveraged from individual research on YouTube and other blog posts. The principal aim of the course as far as I experienced, was in mainly focusing on setting your store up which, using an innovative an intuitive platform like Shopify, its very easy to just do yourself – it doesn't require much training.
Its mostly suitable for complete beginners, but even then, I feel that they could better invest their money elsewhere.
Alternative to 7 Figure Skills
Having desperate need to understand and further my understanding with Dropshipping, I actively sought out an alternative to 7 figure skills. After countless hours of research, comparison and discussion with other Dropshipping Entrepreneurs, I discovered eCom Elites.
Now, having already invested heavily in 7FS I was of course skeptical and I obviously wanted to ensure that this would be the last course that I ever needed to sign up to.
I was not disappointed.
I've actually documented in this post, why I think eCom elites is the best dropshipping course available right now. You can take a look at the full review of my experience and what you get on the course by clicking here.
For a start its 10x cheaper, with 10x the content than 7FS, and it only costs $197
Why I Recommend eCom Elites
The reason I recommend the eCom elites course having been a student of both 7FS and eCom Elites, is the sheer quantity and quality of the eCom Elites course in comparison. Signing up to eCom Elites (at only $197) teaches you far more that you actually need to know to succeed from the cheapest and most effective strategies for traffic generation, SEO (ranking in the search engines), email marketing, Instagram Marketing etc.
And it does this through a well-developed and intuitive training series that follow one by one. There are no 'coming soon' modules, and Franklin is fully contactable throughout the week. He personally responds and provides his opinion.
And Franklin is a legit, genuine Shopify Store Owner and Expert. He has a tonne of free YouTube videos literally giving away content and advice, strategies and tactics. He's a lot more present on the internet, whereas AJ is shady and non-contactable.
But beyond just Franklin you are automatically entered into a mastermind (eCom Elites Exclusive Hideout) to discuss your progress/questions and pain points from other students who are in exactly the same position as you, and those that have turned a corner and who are thriving. I've learnt a tonne of not only dropshipping and Shopify knowledge in the hideout, but I've actually developed a tonne of knowledge in online marketing and business in general. Plus I'll always be able to access this mastermind group because it has a lifetime access guarantee.
This is what you need from a course, you need the mentorship that goes with it.
Who Should Sign Up to eCom Elites?
I strongly recommend eCom Elites to any beginner looking to start dropshipping through to any current dropshipper struggling to generate profit; whether they are experiencing issues with their store setup or in converting their visitors to customers (e.g. experiencing abandoned carts), marketing campaigns (getting clicks on their social media adverts) or niche/product selection (not sure what product to drive traffic to).
Even if you are not yet technically a dropshipper, or even set up with a store, this would be the perfect course to help you in the early stages. With this course you are run through the entire process which ensures that by the end of it, you'll know exactly what to do, when and how to do it.
This is not just about store setup, but about the actual things that make the difference – like lowering your advertising CPC to increase your profit margins, to adding psychological triggers to make your visitors actually convert.
How to Sign Up
Visit my full review of eCom Elites, or take a look at the course content yourself by clicking below:
Visit eCom Elites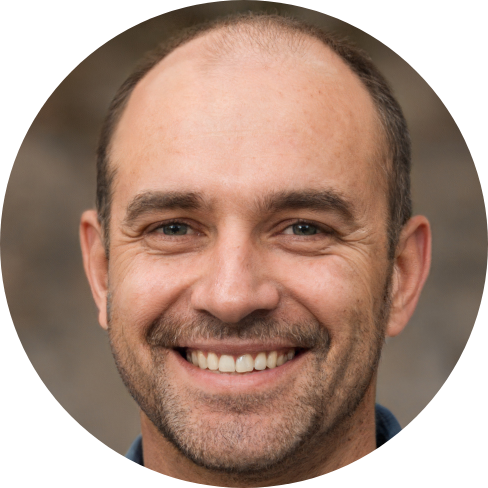 Hey, I'm Jeremy; a seasoned entrepreneur that has been earning his full time income online since 2005. My online business portfolio includes eCommerce stores and affiliate marketing niche sites. I also make money through Blockchain and Crypto. I created Unrivaled Review to share my knowledge, experience and recommendations for anyone looking to pursue such ventures.