Are you looking for a powerful, high-performing and clean WordPress Theme? If so, then you may be considering the Acabado Theme by Income School's Jim Harmer and Ricky Kesler.
This Acabado Theme Review here today will be providing you with a closer look at the functionality, what it comes with compared to other themes, and what you can expect if you did decide to install it on your WordPress Site(s).
Being an Affiliate Marketer and running several niche Affiliate Websites myself, finding an effective theme has always been a priority.
The truth is, I've always found it to be particularly tough. Not in finding them but in getting it to optimize my content and serve my audience.
Regardless of whether my site is trying to monetize via Display Ads or through networks like the Amazon Affiliate Program, it is the theme that dictates how my material is displayed, experienced and interacted with.
Discovering a theme built by fellow (and largely successful Internet Marketers), therefore would only catch my attention.
I just had to take a look at their theme and see if it could bridge the gap that so many others failed to.
Why Install The Acabado Theme?
If you are currently running any kind of website, then you'll already know the importance of your theme. I don't need to reiterate that point here.
But it is of course important to always remember and consider that your theme is paramount to the results from your website (Regardless of what your website is about or how it serves your audience).
Besides, it dictates how you are found, how you are perceived, and how your website visitors interact with your content.
If you want them to take an action on your site (purchase, visit another site through your affiliate link etc.), then you are going to want to make it as easy and effortless as you can.
Your theme obviously plays a significant role in how your website looks, but an often overlooked aspect of a theme is how it makes your site perform.
With website performance being one of Google's most important ranking factors, if you've not made it a focus by now, then this is something you simply need to address. And you shouldn't need to compromise on the design either.
If you are here, you've probably been through quite a few themes by now anyway; many of them free and some of them likely paid.
Perhaps you were in the pursuit of new features or customizations that a former theme could not afford you.
Either way, chances are complete website customization along with website speed alluded you.
This is because, for many themes, it has never been truly emphasized from a coding perspective.
Sure, you may have thought that your page was loading fast, but not at the speeds that Google will actually rank you for and that your visitors will stick around for.
What Is The Acabado Theme?
Acabado (meaning 'finished' in Portuguese) is a premium (paid) theme that aims to improve any website running through WordPress.
Specifically, it was designed to provide:
Website speed
Clean and minimal design,
Mobile First Ready.
The concept is that you can install the theme, improve your website speed and take away the hassle of customizing your site altogether.
The idea is that takes just a couple of minutes to install, set up and roll-out.
The theme got its name because it technically finished from a customization perspective right out of the box. There's no need to customize it.
Acabado has been deployed on a number of Jim and Ricky's former niche sites: Camper Report, Embora Pets and Outdoor Troop.
(These sites were open Case Studies whereby Jim and Ricky provides income report updates, progress and any challenges they run into in the running and managing of these sites. However, they have since now sold them).
The most important features of the theme is that its plain and minimal. There are minimal distractions and visitors can obtain the information they need and visited your site for. That's what this theme aims to deliver.
Who Created The Acabado Theme?
Acabado was created and designed by Jim Harmer and Ricky Kesler; two successful online entrepreneurs and the the duo behind the widely acclaimed Income School.
They run multiple 6 and 7 figure niche websites, all from the WordPress CMS (Content Management System), and have a team of 50 aspiring writers building out their current and new sites in a variety of different niches.
Income School was created to document and share their journey and success; it has since become a hugely popular website/YouTube channel due to its high-quality content on building and scaling online niche sites.
It also talks about the areas in where they stalled, went wrong and areas that can hold a site back from achieving its full potential.
Jim Harmer and Rocky Kesler are open and honest in nature, providing a lot of free information, tips and recommendations to their audience.
They do so in a transparent, educational and entertaining way. This is the reason why I subscribed to their channel, and why they have managed to acquire over 120,000 subscribers to date.
As such, their videos routinely focus on their wide portfolio of niche websites; all of which are now running with the new Acabado Theme.
It is great to be able to see the theme live on sites across different niches, and even be able to explore the functionality on a live and high-traffic sites.
What Are The Main Features of the Acabado Theme?
The Acabado Theme has a number of distinct features that set it apart from other WordPress themes available.
Here are some of the main reasons to choose it over those other alternatives:
Website Speed
Acabado enables some of the fastest website loading speeds possible. You just need to look at some of the loading speeds of the Income School Sites as evidence of this.
In fact, with solid hosting it is not unlikely to obtain a 100% on Google's Page Speed Insights Tool.
This can be achieved for the full version of your Desktop Website (without AMP), regardless of how many images you have, and most importantly even on mobile.
SEO Optimized and Built-In
The theme has built-in Search Engine Optimization functionality meaning that you no longer need to use an outright SEO plugin like Yoast or All-In-One SEO.
Beyond this, Rich Schema – which enables you to accurately provide Google and the Search Engines with specific information on your website and content is included as standard.
With this theme, Rich Schema will be automatically added to your site and all of its pages and posts, serving your SEO efforts and helping you rank with minimal effort on your part.
Clean and Organized
By default, you can download, install and set up the Acabado Theme in minutes.
It was designed to be ready for use out of the box; with no customizations required to get you optimized.
That being said, if you did want to make customizations or edit particular elements of your site and its design, that is possible too.
Mobile First
The majority of website visitors nowadays are arriving from mobile. If you was to look at your Google Analytics then you are likely to find around 65% of your visitors do.
It therefore makes sense that your website is optimal for this specific form of traffic.
While the majority of other themes place the emphasis on the Desktop version, Acabado places emphasis on mobile.
This means your site will look equally (or better) on mobile than it does on desktop. Not some watered down inefficient version.
Anti-Bounce Protection
Bouncing is when a site vistor simply leaves your site. It could be for a variety of reasons but this is of course not good for you.
The problem is that a lot of plugins and other theme designs try to adress this with intrusive popups.
These by and large frustrate visitors, and are not any more likely to retain a visitor. Instead they just leave the visitor with a bad experience and opinion of your site.
The Acabado theme tackles this with a non-intrusive message that encourages them to stay without forcing their hand.
Its a cool feature and one that can improve your Bounce Rate and visitor metrics whilst boosting your chances of getting a visitor to click an add, visit an affiliate link etc.
Homepage Customization
Customizing your homepage can enable you to direct site vistors far more effectivley than before.
This theme enables you to completely customize the 'landing page' of your website; giving you complete control of what you place and where on the homepage.
There is a useful hero area whereby you can link to monetized posts, specific categories or even Social Media accounts which help direct your visitor and give them a satisfying experience on your site.
Pinterest Image Optimization
Pinterest can be a huge marketing channel for your website, and the Acabado theme helps you leverage it to its full capacity.
It enables you to effortlessly add Pinterest images to any blog post or article that can be shared across the Social Media platform.
It also optimizes their position and size to afford you more space and reducing page size unnecessarily.
Acabado Theme Installation and Setup
The steps to install and use Acabado are the same as any other WordPress Theme. To begin with, you'll therefore need a website with hosting and a domain name in place.
While you can use the Acabado theme on any WordPress installation, consider that your host will also play a role in the overall speed.
If you are using any of the major hosting companies (GoDaddy, Bluehost, Siteground, Hostgator), considering you have enough bandwidth on your plan, you should experience the improved page speed load times offered by Acabado.
Acabado Theme Examples; Live Websites Built With The Theme
Here are just some examples of live sites running with the Acabado theme.
You can take a look at each of these sites to see how the different features look and feel when set up.
As you'll soon discover – they create a very similar look and feel to a website. They have a particular style, layout and design in which the theme is notorious for providing.
1. Camper Report
Camper Report is one of Jim Harmer's successful Niche Sites. The website has a minimal look and focuses on providing helpful information for prospective and current RV and Camper Owners.

2. Outdoor Troop
Outdoor Troop is one of Income Schools recent projects. The website has a number of editorial contributors who write content on this clean and minimalist site.
Notice the effective ad placements which improve click through rates and earning potential.
How Much Does The Acabado Theme Cost?
Acabado comes with a relatively simple pricing model.
For unlimited access, where you can use it on as many WordPress sites as you like, it costs $50/year.
Or, you can pay $99 once off to get unlimited access for over a century or in other words, for life.
So, the pricing is designed to make you purchase the life-access option. Although you do get lifetime updates either way.
Final Verdict
If you are looking for a clean and minimal WordPress Theme, one that you do not want to be able to customize much and one that gets you up and running quickly, then Acabado is one in which to consider.
However, for the most part, it is is rather limited in terms of functionality and customization.
I have seen a number of sites that are running with the theme and to be quite frank and honest with you – the Acabado theme provides a pretty basic look and feel to a website.
While it was designed for speed, and this is important – user engagement and keeping your website visitors attention is incredibly important. More so now than ever.
Instead, I find the X Theme (available at the best price over at Themeforest) to be far more comprehensive and effective. In fact, that is what this site is running on right now. I actually moved from Acabado to the X Theme.
And you may be wondering what my website speed is running the X Theme?
Checkout my latest score below:
Also consider that there is a lot more that I can do to optimize my page speed If I wanted. I just am pretty happy with this score and see no real benefit in improving it further.
There is a reason why the X Theme has been a best seller for several years in a row.
211,789 Sales and 4.76 average score based on 6588 ratings just tells you how effective the X Theme really is for website owners.
Its incredibly comprehensive and there a dozens of stacks (unique designs) that you can roll out on your site right away.
The X Theme is ideal for any niche and for any type of website. Whether it is image heavy or more text-based.
I would thoroughly recommend the X Theme over Acabado to any current or future WordPress site owner who is looking for the most important thing online…results.
Click here to visit Themeforest and get the best theme for the best price.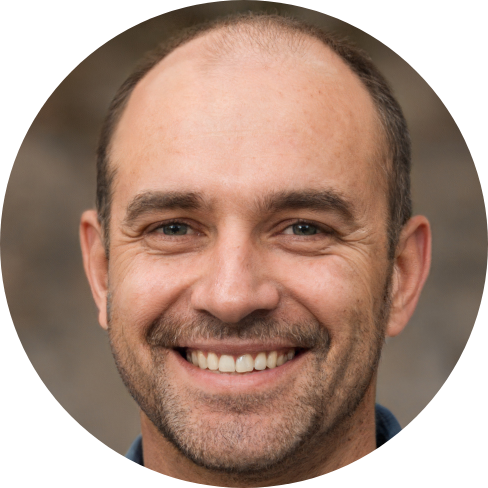 Hey, I'm Jeremy; a seasoned entrepreneur that has been earning his full time income online since 2005. My online business portfolio includes eCommerce stores and affiliate marketing niche sites. I also make money through Blockchain and Crypto. I created Unrivaled Review to share my knowledge, experience and recommendations for anyone looking to pursue such ventures.