If you have been browsing Instagram lately, you may have seen a sponsored post about an eCommerce mentorship program by @azhimself a.k.a Abdul Zahra. His program is called AdMoney and this review today will be taking a closer look at what it is, whats included and whether or not it is worth signing up for. At the end, you'll get a clear verdict on what the best thing is that you can do.
AdMoney claims to be a one-on-one training that will help you learn the processes involved with building and running a successful eCommerce store.
Who Is Abdul Zahra?
Abdul Zahra is a young, 19 year old entrepreneur who claims to be have transformed his fortunes since he dropped out of college at the age of 16.
He goes by the Instagram handle @azhimself. He has acquired over 58,000 followers on his Instagram account to date.
He is very active on the platform whereby he likes to post images and videos of his lifestyle and how eCommerce has enabled him to live. Content appears to all be around motivation, travelling and showcasing how he likes to live extravagantly frequently traveling and living by his own schedule.
His Instagram BIO directs you to his YouTube channel, which consists of one 3 minute video titled 'I Decided To Take A Risk – My Story'. This appears to be purely promotional, getting you to believe in the possibilities of becoming a young online entrepreneur. Freedom, Quitting a 9-5, traveling the world, experiences, driving nice cars etc are all the common and typical references made throughout.
Its no wonder he has only around 220 subscribers there because his channel is providing little value. Instead, he used YouTube to simply direct you back to his Instagram Page.
Outside of Instagram, there is very little information that can be found online about him. His website is simply a ClickFunnels squeeze page which is set up primarily to promote the course and get visitors to fill out an application form and express interest in his mentorship program.
AdMoney Mentorship Review
The AdMoney Mentorship program is marketed as a one-to-one handheld training that lets you "steal" a number of eCommerce strategies and obtain success in "matter of weeks".
Its being heavily marketed on Instagram right now, and you may have seen the promotional video when scrolling through your story:
If you swipe up, you'll notice that the Sales Page is predominantly filled with testimonials and screenshots and little information is actually provided about what you're actually getting if you hire Abdul.
Instead, the only information included about what you will learn is: how to find winning products, learning about advanced Facebook Ads that convert, and getting an access to a case study of how Abdul supposedly supported a student all the way up to $510k in revenue.
If you are interested in this program, then its important to note that you'll need to fill out an online application form in order to set up a call with Abdul. It is within this call that you will discuss the best strategy for you and for how you will proceed with the training.
The mentorship Sales Page states that there are only limited spots open and available. The Questionnaire is there to supposedly filter out inappropriate applications and those that Abdul is not in a position to help.
The online application form consists of 16 questions which aims to help Abdul get a better understanding of who you are, your goals and your experience. Questions cover:
Basic Info and Contact Details (Email, Phone Number, IG Handle)
Biggest Barriers in your Life
Why you should be accepted for the call
Do you have a Shopify business already
Experience with eCom
Whats holding you back
Monthly eCom goal target
Time available to dedicate
How serious you are about succeeding
Employment Status
Are you willing to invest in yourself
Do you have $1000 spare capital/can borrow to invest in Ads.
As you can see, quite a few questions here. It's also worth noting that the strategies you'll be taught are all around paid ads. There's little to no mention of using Free Traffic strategies on your eCom store.
Interestingly, when you fill out the questionnaire (regardless of what you type) you'll receive an email in minutes explaining how to set up a call. Doesn't appear to be any selection criteria here like the questionnaire leads to suggest. It will look something like this:
If you click the link, you will then be taken to a page where you can set up a 45 minute introductory call and discuss your plan, time-frames, commitments, payment structure with Abdul etc.
If there are no slots available then you'll either have to check back and wait for one to become available or contact Abdul to arrange a time. Consider that the times may or may not suit your schedule depending on your availability, time zone etc.
Final Verdict
The AdMoney Mentorship program is a slow process whereby you need to fill out a questionnaire, wait for emails, hold introductory conversations etc all before you can even get started learning how to build and scale an eCommerce store.
Who really is Abdul and how can we even verify the results he claims to have achieved? It doesn't make sense to me to invest in a mentor who we know relatively little about and is hard to contact. Sure, age is just a number but in business, knowledge and experience takes years to acquire. I am not quite sure how or when a 19 year old acquired the kind of business acumen you need to succeed with business. Especially at the level you would seek out in a mentor.
Instead of just trying to showcase his lifestyle, it would have been good if Abdul could have provided some content on YouTube/Instagram/another platform whereby he could show us some of his strategies and ideas. This way we could envision the process well ahead of spending a lot of money on a mentorship course.
The best thing you can do if you are looking to build an eCommerce store, and a long term successful online business is to take action. But you know that already, that's why you're here and seeking out further knowledge on the eCommerce business model.
If you're looking for a comprehensive, detailed and step-by-step blueprint of building, managing and scaling an eCommerce store – look no further than eCom Elites by Franklin Hatchett ($197-$297).
With instant access to over 200 step by step videos, you'll learn exactly what you need to do from store setup/optimization all the way through to dozens of marketing strategies to promote your products. Facebook Ads, Google Ads, Instagram Ads, Sales Funnels, Email Marketing as well as free methods like Organic Google Traffic, SEO and more.
You also get access to a private student community of over 5000 fellow eCommerce store owners who you can talk to, discuss strategies and learn from.
It's one of the most affordable and detailed courses available, created and taught by a verified and proven eCommerce success stories in Franklin Hatchett.
If you wanted to learn more about the eCom Elites course, click here to read my review. I show you inside the members area, the content and why its the course to sign up to if you want to build an eCommerce store that quite simply succeeds.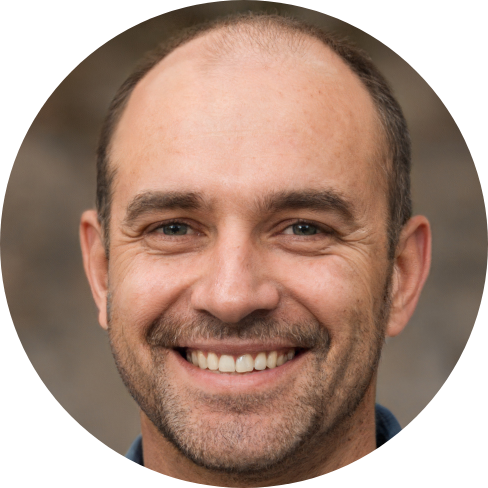 Hey, I'm Jeremy; a seasoned entrepreneur that has been earning his full time income online since 2005. My online business portfolio includes eCommerce stores and affiliate marketing niche sites. I also make money through Blockchain and Crypto. I created Unrivaled Review to share my knowledge, experience and recommendations for anyone looking to pursue such ventures.