Chris Wane has recently released his own dropshipping course. Its called the Advanced Dropshipping Academy and this review will take a look at the content and provide you with the insights you need to make a decision about signing up.
The course is priced at $397 and aims to teach you, whether you are new to dropshipping or have started but are yet to obtain success, the steps to build a store, research for products and set up your first marketing campaign.
Who is Chris Wane
Chris Wane is a young English YouTuber, online Entrepreneur and digital marketer. He's had a YouTube account since 2007 but it appears he has only recently started uploading videos (just three months ago).
At time of writing he has only 17 videos but has still managed to acquire just over 3,700 subscribers during that time.
Videos cover the usual topics like 'What I Wish I Knew Before I Started Dropshipping' and 'How To Find Winning Products with AliExpress'.
Videos predominantly are recording Chris talking as opposed to his actual computer screen. I always find this to be a bit of a concern because it makes it hard for us to authenticate any of his earning claims.
Outside of YouTube there is relatively little to be found about Chris online.
We know from his videos and YouTube about me that he was supposedly flown to Berlin by Oberlo to have an interview about his success and to talk about some general strategies. But having watched the video there's no indication that he was actually paid to attend.
Advanced Dropshipping Academy Review
The content is split into 14 modules – the first is just a simple introduction to the course and the last is an offer to promote the course in the future as an affiliate (where you will earn a commission for any sales through the link).
The course is promoted, sold and accessed via Chris Wanes personal website and is not hosted on any of the reputable platforms like Zaxaa or Teachables which are widely renowned for their intuitive interfaces and high video streaming quality.
Let us know take a closer look at the modules and the individual lessons that make up the course:
Module 1: Introduction
The opening module is an overview of the course and what to expect. In another video you get to see his store that has supposedly made $500,000 to date.
The final video discusses the differences, benefits and costs to starting either a General, Niche or One Product Store.
Module 2: Finding a Winning Product
The second module aims to teach us how to find winning (profitable) products. Strangely there is little mention of a video showing how to research a niche which is of equal importance if not more important than the products you decide to sell.
Videos cover some of the things to look for in a winning product – reputable supplier, high mark-up potential, effective and quicker shipping options etc.
You then learn a couple of free and paid methods to look for products using platforms like Facebook and Instagram.
The Paid methods are by using online software which may incur additional expense and cost. Free methods, including browsing AliExpress can provide a good insight into winning products. You don't need to spend on what can later be used for your ad budget
Module 3: Building Your Online Store
The third module is around building your store which you will use to showcase your products, accept payments and take your orders.
Videos in this module cover how to create your Shopify account, import products, customize your store and some or the recommended apps that will help you market your products and make processes like order fulfillment easier.
It appears that a free theme is recommended, but consider these are likely to have limited customization and any of the premium apps and store functionality will likely incur a monthly recurring charge. You can actually get a premium high converting theme that has these and other conversion boosting apps included in the one off payment (only $97) which is what I would recommend instead. Even if you do decide to get Chris' course you should definitely consider this theme.
You also learn what a good store looks like (example provided) and then some technical training on how to register a domain and align it to your store.
Finally you can see how to set up G-Suite, Customer Service, Google Analytics before finishing with some store hacks and choosing a plan.
Module 4: Facebook Ads
The marketing method of choice with this course is Facebook ads, there doesn't appear to be any training on Instagram, Sales Funnels, Email Marketing and SEO like in other courses.
Instead, with the focus on Facebook here are the videos you get access to:
Facebook Ads Account Creation
How to Install the Facebook Pixel
The different Facebook Objectives and Campaign Structure types,
Learning how to use the Audience Insights Research Tool
What are Satellite Pages
How to Create Video Ads
A Facebook Ad Strategy
Targeting Techniques – Interests and a Case Study
Page Post Moderation
Now while this sounds pretty comprehensive there's only 13 lessons that are listed on the Sales Page. When you compare this to other courses like eCom Elites which has 50+ videos, I was expecting more.
Module 5: Order Fulfillment
Module 5 provides you with 3 lessons on how to fulfill orders once you start to get them from your customers. You start by learning how to use Oberlo which is an application that can help automate this process.
From there you learn how to do the same via Dsers which is an equivalent.
Lastly there is a lesson on techniques to track your orders once they have been placed for your customer from your supplier.
Module 6: Re-targeting Customers
The Re-targeting Customers section provides you with some strategies on how to promote your products to people who have interacted with your store, product or ads.
You start with a video on using email and messaging platforms to talk to potential leads.
Next is how you can send similar communications via SMS.
You'll also learn some dynamic Re-targeting techniques which are primarily based on how to interact for higher conversions.
The final videos cover custom audiences (a way to segment your leads) and how to promote specific products to specific individuals.
While I appreciate the strategies offered here, these recommendations are very time intensive. What about using chatbots, email marketing and using specific platforms to automate this entire process?
Module 7: Scaling a Winning Product
Once you find a winning product, its time to scale and get more conversions since you know its a product in demand.
The first lesson advises how to test a winning product to stop unnecessary ad spend.
You then get taught how to narrow down your audience, build a lookalike audience (similar types of customers related to your previous audience), use vertical and horizontal scaling methods.
Finally there are videos on increasing average order value from your customers and utilizing the manual and automatic bidding functionality of Facebook to get more conversions for less ad spend.
Module 8: Outsourcing & Automation
Just one video here on how you can outsource your customer support and order fulfillment process.
While the concept of outsourcing customer support is a good one, consider that they will need training and frequent contact to ensure your customers are being provided the right information at the right time. Personally I would not want to outsource the fulfillment process because if they make any mistakes you and personally liable. Instead, it is recommended you outsource other areas of your eCom store like marketing methods.
Module 9: Branding & Growth
Module 9 again appears short. Just two videos on your entire growth strategy.
The first video gives an overview of how you can use Print on Demand to sell t-shirts, coffee mugs etc. and other branded products. Its of course a potential revenue stream but depending on the niche you enter may not be viable or worthwhile.
The final video covers Private Labeling and how you can get products branded. For me, not enough content here on how to do this most effectively. Shame.
Module 10: Selling Your Store
Interestingly there is a module on selling your store. Not quite sure why you would want to do this if you were making good money but it is another potential revenue generating method so its good its included.
The only platform covered is Shopify Exchange which is just one of many platforms you can use. Consider not many people will know about this platform unless they have used Shopify already or have a store so the potential audience of buyers is limited.
It would have been better if Chris had covered Flippa which is my preferred platform of choice.
Module 11: Course Wrap Up
A short video just running through the main points of the course. Appears to be a simple recap.
Module 12: Bonus Material / Useful Links
This is a bit of a mixed bag in terms of content topics. Here are all of the bonuses provided:
Must Have Shopify Apps
Useful Links
Customer Service Templates
Shopify Page Content
Break Even Calculator
Page Moderation
Module 13: Future Content
Its called future content because it does not look like it is yet available. There's no known release date and there's no guarantees that it will get added. We could be waiting a long time for this content.
Future topics to be covered and on the roadmap are:
Finding Instagram Influencers
Calculating Instagram Engagement Rating
Google Ads / Google Shopping
SEO Optimisation
Fulfillment Agents
Returns Management
Module 14: Affiliate Signup
The last module is an invite to promote the course for a commission. Sounds great but unless you have a platform or audience to promote the course to you're going to need to find an audience to promote it to. That's Affiliate Marketing and a separate business model in itself.
I also think this is a bit shady – seems like a way of trying to promote his course. Sure that's understandable but surely this is not our responsibility as course buyers.
Sure we can earn a commission but you'll only want to promote it if its worth it and going to be useful to others.
Final Words and Verdict
The Advanced Dropshipping Academy appears to provide an overview of building and running a dropshipping store. There does not appear to be many topics and strategies that you will be able to use to really help drive customers to your store, increase your conversions and improve your ROI on ad spend. For example, the main marketing strategy recommended is just Facebook Ads and the Sales Page lists 13 videos included. I expected a lot more.
The fact that I am not recommending this course despite the opportunity to earn a commission via promotion is evidence in itself that I have reviewed the course honestly and with complete transparency.
Instead, if you are generally interested in building, managing and scaling an eCommerce store, I'd recommend you look at alternatives like eCom Elites. For just $197-$297 you're going to get access to over 175+ videos compared to the 48 that are listed for Chris' course.
You'll also get comprehensive training on Sales Funnels, Chatbots, SEO, Google Ads, Instagram Marketing and a lot more. That's 5 extra marketing strategies so you can scale/differentiate if and when required.
See for yourself, by checking out my eCom Elites Review (with screenshots of the course)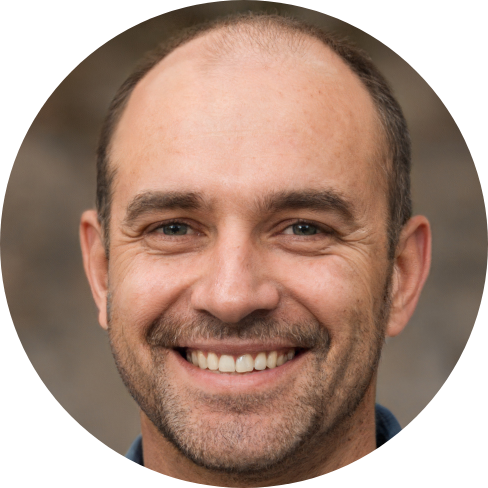 Hey, I'm Jeremy; a seasoned entrepreneur that has been earning his full time income online since 2005. My online business portfolio includes eCommerce stores and affiliate marketing niche sites. I also make money through Blockchain and Crypto. I created Unrivaled Review to share my knowledge, experience and recommendations for anyone looking to pursue such ventures.