If you have seen the adverts for Advanced eCommerce Academy, then you are probably wondering if it is worth the $1,997 asking price? You may even be considering signing up. This Advanced eCommerce Academy Review will help you to make an informed decision. I will run through whats included in this course and whether there are any other suitable or preferable alternatives.
The course is brought to you by Seth Smith; an online entrepreneur in the Shopify eCommerce space who also publishes content via his YouTube Channel. The course markets itself as a training system teaching you how to setup a profitable drop shipping e-commerce business regardless of where you are in the world.
Considering my extensive research reviewing courses, I have taken a look at and compared a lot of options. There seems to be an endless list of overpriced poor quality courses, and not many excellent ones.
The Advanced eCommerce Academy (AEA) appears to fall somewhere in the middle; some of the modules are great and worthwhile but there are also a lot of ineffective and inferior ones.
Ultimately, this is a course created for complete beginners; those with absolute minimal experience and knowledge. To charge $1,997 from beginners is asking a lot! If you're just starting, chances are you do not have this kind of money to invest in just training alone. Its a lot to pay up-front and its also a significant gamble, considering there are other reputable and highly-effective courses available around the $197 range.
AEA is not the most comprehensive Shopify Dropshipping course available, but I have seen others that are much shorter. As to if you are willing to pay $1,997 for an online course will ultimately be up to you. For me, having reviewed the course and the content, I could not justify it.
If you are starting a Shopify Store, then Seth's course will teach you a bit about store design, Facebook/Instagram Ads and Email Marketing. However, there is a considerable amount of content that Seth fails to include that are in many ways, essential to succeeding with this business model.
For one, there is no mention of SEO (Search Engine Optimization) which is one of the most critical and profitable traffic generation strategies (its also completely free traffic). It also does not venture into other methods of Social Media Advertising, the use of Sales Funnels, Automation Tools like Chatbots etc. This course will leave you with more questions than answers, I'm afraid.
Advanced eCommerce Academy Review

The course is taught via 9 modules, broken up into a weekly series. I will now talk through each one, providing you with some information as to what each covers.
Welcome Module – Introduction
Just like most online courses, module one is an introduction providing an overview of the course and how it works.
There are three videos in this module starting with an intro to the course instructor, Seth Smith.
You swiftly move onto a second video which discusses the dropshipping business model and the benefits of becoming a dropshipper. He stresses the urgency of getting started, proclaiming that now is the time to begin selling online. This is strange because if you have bought the course, surely you see the potential in the business model already?
The final video in module one looks at all the common terms and acronyms used in eCommerce and dropshipping. It is in many ways, a useless video.
Week One – Researching Products
You then move onto the meat and potatoes of the course; where you start to actually facilitate a plan for your store. This all begins with researching products, the videos are relatively short and brief and the standard topics are covered:
General vs Niche Stores; Pros and Cons to both
The Best Product Research tools that you can use. This mostly focuses on Thieve.co and Aliexpress.com.
Week Two – Building Your Shopify Store
In week two, with your products in mind, you turn to actually building out your store. This is only going to be really useful if you are a complete beginner, and I've actually found a number of free YouTube Videos that talk you through this process as well, if not better.
The thing with a platform like Shopify, its incredibly intuitive and user-friendly. Creating a store is simple and you are directed and prompted along the way. You really do not need to invest heavily into a course to build a store, its simply not required or necessary.
As this is one of the biggest modules in the course, I will not list every video here. Instead, I'll provide a key overview of the main lessons:
What Shopify Plan to choose,
How to change your Store Currency to USD (if you live outside the USA),
How to create and upload a logo,
How and where to register a Domain name,
How to set up Google Analytics,
How to price your products
How to set up automation with apps like Oberlo,
How to optimize your Checkout,
How to add Reviews,
How to set up Cart Recovery and Abandonment
How to use Rocket Message,
As you can see its pretty basic stuff. Its not like with Shopify you need to touch complicated code so all of the above you can probably do yourself.
While it is helpful to follow a tutorial and replicate as you go along, I don't really see any unique or extraordinary tips and recommendations here.
The final video also suggests an app known as RocketMessage. However, this has a monthly recurring fee of $29 per month and takes a 2.5% per sale cut. I'm not sure this subscription is really necessary or even worthwhile; particularly if you are a beginner. Its just another expense!
Week Three – Advertising on Facebook
Whilst on the surface this sounds like its going to be really helpful, it is actually rather limited. There is a lot missing and a lot not covered; in fact I don't think it is even current since Facebook have made a whole host of changes.
Nonetheless, here is what the module includes:
Setting up your Facebook Account and Installing your Pixel,
Overview of the Facebook Ad Manager Interface,
How to target and narrow an audience, organize a niche and stack interests,
How to create a campaign and set up your first ad,
How to re-target individuals who have interacted with your ads,
How to build Look-a-Like audiences,
A scaling method,
Week Four: Email Marketing
This module is not very long but it does give an overview as to the importance of Email Marketing. It covers the basics like the importance of building relationships but it also provides some advice to capture more emails and set up an app called Klaviyo (Email Marketing Automation Platform)
Klaviyo takes up a lot of this module, and there are even 8 videos on working with it:
Setting up basic flows,
Establishing an Abandoned cart flow,
Creating a Welcome series,
Setting up new customer thank you emails
Just like RocketMessage, while Klaviyo can be really helpful it is not likely to be required if you are just launching your first store. Also its actually really expensive and you can utilize free applications instead like Mailchimp which works as well if not better.
Week Five and Six: Instagram Ads and Influencers
The following two modules look at how you can leverage the social media platform Instagram.
In module five, you look at how to use Instagram Influencers to drive traffic to your store. Here's what is covered:
How to find, contact and negotiate with Influencers
How to scale successful Influencers
How to use Instagram (posting, hashtags etc)
Module six is a lot more brief and looks at setting up your own ads on your own account in Instagram. This is what is covered:
What Instagram Ads Are
How to launch an Instagram Ads
How to create a Video Story
As you can see, there is nothing truly revolutionary here in these two modules. A lot of this information can be learnt via free YouTube videos and common sense, or just using Instagram in general.
Week Seven: Scaling Your Profits Beyond $10k
Out of nowhere, you are taught how to scale your profits beyond $10k. The course hasn't really discussed how to get your first few sales which are a lot more difficult and now your are learning about scaling.
As scaling is an often neglected process, but one that will make all the difference, Seth is right to include it.
He attempts to teach you how to do this by utilizing different Facebook Ad objectives, optimizing your audience, scaling your pixel and increasing your average order value with Product Upsells.
These are all very good in theory, and while Seth does a good job of mentioning them, he doesn't really provide any real action plan in actually doing it. Its more theory rather than practice.
Week Eight & Nine – Outsourcing Tasks / Company Branding
These are two very short modules that focus on creating a long-term business. The first looks at outsourcing tasks like hiring customer support and fulfillment. The idea is that you can then work less and automate your business. Again this is mostly theory, rather than concrete suggestions and recommendations.
The Branding Module then turns to making your store a recognized Company. This is all about building relationships and establishing partnerships so that you can strike deals and reduce your costs It finishes by describing how you can go on to sell your store.
These modules seem to be fillers that are there to add bulk to the course; they come accross as very rushed and just thrown in at the end for the sake of it.
Week Ten: Bonus
The bonus included in Advanced eCommerce Academy is a list of high ticket drop shipping suppliers. One its own its effectively worthless, you need to know how to use it and what to do with it. Unfortunately, Seth does not include this kind of information alongside it.
Final Words and Verdict
Having reviewed a lot of dropshipping and shopify courses, it is fairly obvious that this is an outdated course which fails to deliver on its high price.
$1,997 is a significant investment for a course, especially beginners who have a lot of other costs to consider: FB Ads, Instagram Ads, Shopify Store Subscription Fees etc.
Beyond just this, the actual content itself is not really of that kind of quality. If you are spending that kind of money you simply deserve a lot better.
The truth of the matter is, this course was obviously created for beginners.
If this is you, and you're just starting with eCom and dropshipping then I don't think this is the best route to learn about the business model.
Setting up your store, and how Drop shipping works is pretty simple, it is how you get your traffic and then converting them into customers that is the real challenge.
The Facebook and Instagram Ads Modules, which are perhaps the most important, just do not provide enough actionable and effective recommendations. These are short modules when you compare them to other eCom courses available. They are also pretty outdated and do not really apply since Facebook and Instagram have made drastic updates to their platforms.
Without even a mention of SEO,sites like Twitter and Pinterest, Automation tools like Chat Bots, there seems to be a lot missing from this course.
It all boils down to this: would I spend $1,997 for Advanced eCommerce Academy. Not a chance.
Instead I would purchase eCom Elites at a fraction of the price and then invest the remaining $1,800 on ads! Plus, I'd also be benefiting from more content and the opportunity to learn from hundreds of other students and entrepreneurs in a private mastermind group.
Best Shopify Dropshipping Course
The Best eCom Shopify Training course available in 2019 is eCom Elites. Checkout my
comprehensive review
here or you can
buy the course for only $197
. You will get instant access to more than 150 videos on every aspect of dropshipping. This is the most in-depth course taught by a seasoned 7-Figure Dropshipper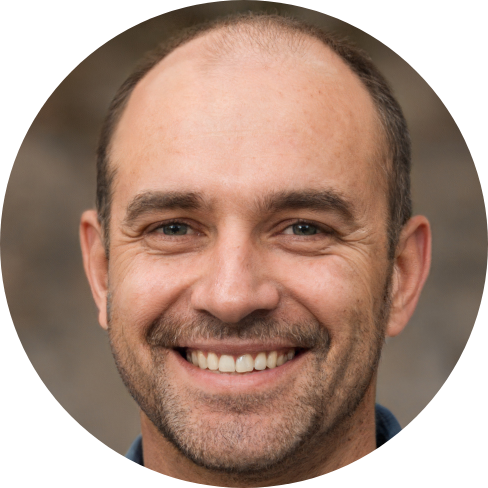 Hey, I'm Jeremy; a seasoned entrepreneur that has been earning his full time income online since 2005. My online business portfolio includes eCommerce stores and affiliate marketing niche sites. I also make money through Blockchain and Crypto. I created Unrivaled Review to share my knowledge, experience and recommendations for anyone looking to pursue such ventures.