Affiliate Beast was recently launched by Deshayla Flowers. Its an affiliate marketing course that centers around using Clickbank, ClickFunnels and YouTube to make an income online.
But what is actually included in the course and what can we learn about the course creator.
That'll be the purpose of this review today.
By the end, you should be in a position to make a more informed decision as to whether this is going to be for you.
So, lets get started!
Who Is Deshayla Flowers?
Deshayla Flowers, otherwise known as CEO Deshayla on Social Media, is a young entrepreneur from the United States.
She is perhaps most notable through her YouTube channel (/c/CEODeshayla/) where she releases content all about making money online.
Her most recent uploads appear to center around building credit and obtaining business loans to start your own business venture.
At the time of writing, she has just over 43k subscribers.
According to Deshayla's professional profile over on LinkedIn, she has created a company called 'Golden Child Marketing, LLC' which appears to be the brand she uses to sell her services and business.
On that profile, Deshayla also states that she is a full-time digital marketer, who has leveraged social media (including Instagram and TikTok) to build her own business and for others using free and paid marketing channels.
Affiliate Beast Course Content
Affiliate beast is a course teaching you how to use three different platforms to earn an income online.
Clickbank – to find products to promote, and become an affiliate for,
YouTube – to market said products and to find an audience of buyers
ClickFunnels – to continue to market said products, build trust, an audience, and loyalty to increase chances of commissions.
As such, its teaching a typical process of Affiliate Marketing, and is designed to be suitable to both beginners and experienced entrepreneurs (and perhaps those who have struggled initially).
As it primarily uses YouTube to acquire customers, it requires minimal fees to get set up and started, outside of the costs of building landing pages (which are required) and any additional paid marketing to boost marketing.
That is on top of the cost of the course, which, at time of writing, is available for $497.
Affiliate Beast Course Modules
The Affiliate beast course consists of four core modules, along with three extra bonuses.
Let us now take a closer look at each one:
Module 1: Getting Started
The opening module of the course is all about setting the foundations and getting started.
You learn about how the business model is going to work.
So, you begin with how affiliate marketing works (if you do not know so already), where you can find products to promote (such as on Clickbank), and what email autoresponders and landings pages are, and how you will use them.
Module 2: Getting Setting Up with ClickFunnels and Getresponse
Next up you learn how to set up your ClickFunnels account and build out some landing pages on the platform.
You then turn to Getresponse and how to set up your first email marketing campaigns; syncing it with the landing page you built on Clickfunnels.
You then learn about email follows ups and setting them up too.
Module 3: Setting Up Your YouTube Channel
In module three, you turn to setting up your YouTube channel.
Creating a logo, starting your channel and verification is covered.
Module 4: Make Affiliate Sales with YouTube Traffic
The final core module of the course teaches the 'money-making' process.
Here, you will learn how to make videos without the need to show your face, how to get your videos to receive views and trend, and how to find topics.
You'll also learn about techniques such as Launch Jacking, product reviews and the best products to do these on.
There are also videos here about getting approval on products and creating bonus packages.
Paid Traffic Sources
In the bonus paid traffic section, there are some videos on:
Solo Ads,
Facebook Fan Pages,
Facebook Ads
As part of this you'll also learn how to set up your Facebook Ad account, install the tracking pixel, learn about the different ad types and first ad setup.
Pinterest
There's a further bonus module on leveraging traffic from Pinterest.
You learn all about how Pinterest works, what makes a good pin and how to ensure it gets placed in front of Pinterest users.
Bonuses
The three bonuses of this course include access to some pre-built landing pages that you can use within ClickFunnels, access to some additional monthly Q&A sessions and a training eBook on some other YouTube methods.
Final Verdict
Affiliate Beast by Deshayla Flowers aims to teach you "one of the easiest ways to make money online".
Quite the statement.
But whether or not this course, or approach is ideal, is open to debate.
Here is why.
For starters, the course has a lot of content on 'setup'.
Now do not get me wrong, its essential and very important that you get it right.
But, these platforms are relatively intuitive to use. And there is a lot of free content out there that can help, if you needed it.
Then onto the cost.
Its actually quite expensive to get started.
Consider that on top of the course fee, which can range from $497-$1,297 (for the one on one coaching), you will need to pay for the platform costs.
The cheapest plan over at ClickFunnels is $97 per month, the cheapest plan at Getresponse (which is quite limited) is $15 per month.
So you have quite a few costs to contend with and a few sales to make to breakeven.
That's why I would have much preferred to have seen a way to build your own site, or your own landing page on your own site to keep costs down.
So, with these factors in mind, I would probably look elsewhere.
Savage Affiliates by Franklin Hatchett is an excellent alternative. You can pick it up for just $197 and it provides a comprehensive overview of various affiliate marketing angles, promotional strategies and opportunities.
In my opinion, its a much more well-rounded course to building an affiliate marketing business, that provides diversification.
You can check out my Savage Affiliates Review if you did want to learn more and see what is included.
I'd take a look at the very least; especially to see what else is out there.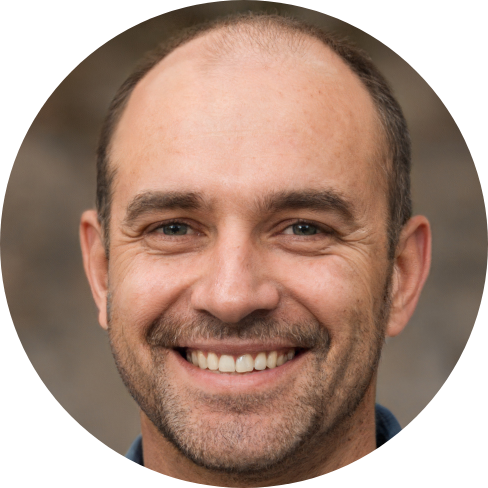 Hey, I'm Jeremy; a seasoned entrepreneur that has been earning his full time income online since 2005. My online business portfolio includes eCommerce stores and affiliate marketing niche sites. I also make money through Blockchain and Crypto. I created Unrivaled Review to share my knowledge, experience and recommendations for anyone looking to pursue such ventures.