ODI Productions has literally just released another Affiliate marketing Course. Its called Affiliate Evolution and is a four week course costing $997.
ODI likes to flaunt his success if you hadn't noticed already. ,Whether its a luxury Sports Car, a Mansion, or anything else he can rent, he claims to hold the ticket to a successful online business with Affiliate Marketing. If that is the case why does he fill the need to keep creating new courses and charging high fees like $997?
If he really was so profitable and making such a big income via Affiliate Marketing, would he really need 3 courses? I get it, content can become old but wouldn't you just update your course and let previous buyers have the new content?
Anyway, his three courses are:
Affiliate Marketing Champ (Review)
Passive Income Lifestyle
Affiliate Evolution
To be fair, hiring out all these luxury items is expensive. So it makes sense he needs to keep creating courses.
ODi states that with any purchase of his course you will benefit from lifetime access. But this doesn't add up for me because he releases new courses and doesn't update his old one. Seems to be that his courses offer the same kind of information but just use different marketing names.
Affiliate Evolution is all about "Real Life" Case Studies and success stories.
So, what will you be able to learn from an Affiliate Marketing Course that costs $997 opposed to watching free content on YouTube/Blogs or from a considerably more affordable course with a price of $97-$297?
Let's take a look shall we.
Affiliate Evolution Review
The Affiliate Evolution course is currently discounted for new members by 20%. So you'll be getting the course for $797 opposed to $997 (for now. I am not sure how long this offer will last but it will likely be a quick promo).
The course runs on the Teachable platform which is typical for course creators, particularly from course creators that make their name on YouTube.
The first thing to note is just how short this course is. And week one in particular is incredibly basic (so its like you're actually getting 3 real modules).
As noted above, Affiliate Evolution is only a four week course. When you sign up you can only access the first two weeks. So you cannot learn through it on your own time-frames, you'll will have to wait for the content in week 3 and four.
Content in Affiliate Evolution
By signing up to Affiliate Evolution you'll be getting access to two case studies, a sales funnel and an email template that you can use.
So first thing to note; this course teaches paid advertising Affiliate Marketing. This isn't really clear from the Sales Page but you can tell by the methods that this strategy will not work with Content Marketing and Search Engine Optimization techniques (ranking articles in Google).
You will therefore have to spend money on ads to make it work for you. Remember, you're already paying $797-$997 for the course.
Instead, this course is teaching you how to pay for traffic and send it to a landing page. From there an email sequence will begin to send affiliate offers to your subscribers.
Case Study #1
The first case study aims to teach you how to promote an Affiliate Offer that has recurring commissions. ODI is supposedly making $4,000 per month with this very offer.
Now don't get me wrong, $4,000 per month can be a great extra side income; but this doesn't quite add up with ODI's 7 Figure Earning claims.
The strategy is also based purely around, and only on Clickbank products. Now, this can be a useful Affiliate Program to use but in my experience its very competitive and saturated already. Plus the products are not particularly great and tend to have a high refund percentage. I just find Clickbank product sales pages to be really spammy (you'll know this when you see one). Would you really want to buy from one of these?
Case Study #2
The second Case Study is all about how you can turn your passion into a business and make a full-time income online.
It focuses on ODI's Amazon Associates business where he helps to refer customers for various brands and makes of headphones. This case study tends to appear in the majority of ODI's courses, plus I've seen it mentioned several times in his YouTube videos.
So basically, this course is providing you with two very short case studies on ODI's own affiliate marketing businesses.
First of, I don't quite know why he would give away his niche and the exact things he does; why would he kill and promote competition in what appears to be a cash cow? Also, the second red flag is that everyone who has the course has the exact same "blueprint" on what to do and what to promote. Its just going to be incredibly saturated and competitive.
This may sound like a simple and easy Affiliate Marketing business but instead, there's plenty that can go wrong. Instead of teaching you strategies, ODI is simply just giving you a niche to go after.
Refund Policy
The Refund Policy is strict and you can only have viewed less than 50% of the modules (so the intro and case study 1) to be eligible for a refund. Once you finish the first case study, your refund will be refused.
As its such a short course, you're refund is pretty much void the moment you begin watching the content. This doesn't appear fair to me.
Final Words and Verdict
This is an incredibly short but expensive four week course where the only real content provided are two case studies. How do we know these case studies are even legit?
ODI Productions routinely releases courses, but the strategies in here just seem to be a regurgitation of what he has already provided in previous courses. For an Affiliate Marketing business using Clickfunnels (Case Study #1) or Amazon Affiliates (Case Study #2) there are hundreds of free YouTube channels/videos and Blogs set up explaining exactly how to do this – all for free.
The second Case Study in particular is even more interesting to me; because he has spoken at length about it on his YouTube video already. So why the need for a course? This is apparently how ODI made his money to begin with but a lot of things have changed since then – mainly the drastic drop in affiliate commissions for every niche (sanctioned by Amazon).
Plus, all of the templates and email scripts are exactly the same for everyone who signs up. These just aren't going to be useful and considering everyone is going to be entering the same niche – not very effective!
If you are truly looking to learn and succeed with Affiliate Marketing, then this is just not the course you need. Instead, this simply a couple of examples of how to send paid traffic to a landing page and set up an email sequence with offers. Nothing special or new.
I think its becoming pretty obvious that ODI generates all his income online by releasing quick, flash in the pan courses, and not from the methods he actually teaches.
If he was as sincere as he makes out to be, wouldn't he update his existing courses and help out his students who have paid thousands of $ to him already? Surely he should be if he can claim you are getting a lifetime access.
How To Actually Learn Affiliate Marketing?
So what do I suggest if you are serious about creating a profitable online Affiliate Marketing Business.
For one, you are going to need a course that can actually teach you the ins and outs of this business model. One that has all the actionable steps that you can replicate in real time, and that teaches you deep niche and affiliate program research so that you can create new sites and revenue streams time and time again. Not one that just gives you a handful of case studies.
You're going to want to learn how to conduct thorough niche research, set up and customize your site, find affiliate programs and products, learn how to rank in Google and the search engines, learn how to acquire free getting organic and then scale it to paid traffic when the time is right. Learn how to grow and build an authority site, outsourcing processes and content creation, learn how to sell the site and more.
It's also handy to have a good community and support model – like a private Facebook group with like-minded people and fellow students who discuss problems, tips and tricks.
It's also advisable to get on a course that is constantly updated and that has regular live webinars where somebody can ask your questions as they arise. Finally, you are going to want to get a course that is cost-effective and under $300 and comes with in-depth content with over 100+ HD videos.
Savage Affiliates does just that. It is without doubt the best affiliate marketing course that you can find right now. It routinely gets updated and its due a massive update in content with a number of new videos to be added in the V2 version of the course. This is exactly what lifetime access means; you pay once and get more content down the line.
I suggest you read my Savage Affiliates Review and discover for yourself.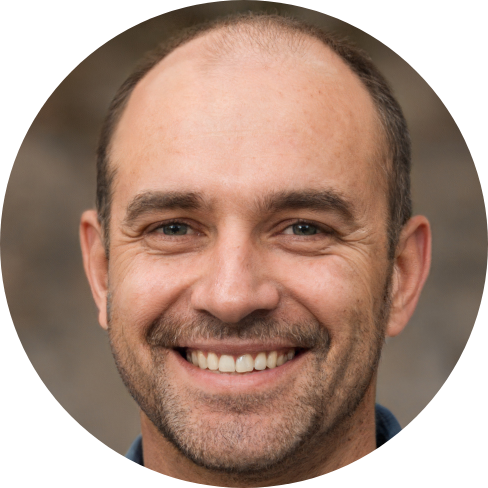 Hey, I'm Jeremy; a seasoned entrepreneur that has been earning his full time income online since 2005. My online business portfolio includes eCommerce stores and affiliate marketing niche sites. I also make money through Blockchain and Crypto. I created Unrivaled Review to share my knowledge, experience and recommendations for anyone looking to pursue such ventures.