If you are looking for an Affiliate Lab Review then you've come to the right place. Here, we will be taking a look at the creator, course content and answering that crucial question on whether or not it is worth signing up for.
The Affiliate Lab aims to teach you how to rank, monetize and flip high earning affiliate websites.
At $997, it's quite a high cost to cough up so you're going to want to be sure before you bite the bullet.
Let us know take a closer look to help you make an informed decision. If you're short of time, then my verdict is the place to go for a succinct yet illustrative answer.
Who Is Matt Diggity?
Matt Diggity is an entrepreneur, online and affiliate marketer from the United States. He is currently based in Chiang Mai in Thailand, and in many ways lived the digital nomad lifestyle. He has lived and built affiliate sites in over 30 different countries that he has visited.
He is the current CEO and founder of Diggy Marketing; a digital marketing agency offering SEO and other digital marketing solutions.
Before discovering SEO and the potential of online income, Matt graduated from college with a degree in electrical engineering.
He since went on to work for a software startup company but became dissatisfied with the work and lifestyle that came with it.
SEO was in many ways his escape. He crafted his skills until he began to observe what worked and what didnt. And most importantly why.
He has since acquired over 10 years of experience building and testing affiliate sites; optimizing them for the search engines where they rank and make strong commissions.
He has also learned that flipping these sites is super profitable, where you can earn a 30x multiplier on their current earnings. To Matt, selling sites enable you to collect payments "3 years into the future".
Over the years Matt has built numerous websites in which he has either retained in his portfolio or flipped for a large multiplier of its earnings.
Matt also has an online social media presence. His YouTube channel currently has around 6,000 subscribers since it was formed in 2015. Matt however has only been publishing for some of that time, and it is only recently that he has stuck to a more frequent publishing routine.
His content includes videos of some of his speeches at conferences, affiliate marketing strategies and information and tips on SEO.
Matt is also pretty active on Twitter, where his 4000 followers routinely get updates on his content.
Affiliate Lab Review
The Affiliate Lab is an affiliate marketing training course. It aims to teach you the processes involved to rank sites in high-competition affiliate niches.
It costs $997 (once off) and is hosted and sold on the Teachables Platform. This is where you would submit your payment and access the course material if you did decide to ahead.
Here's what you get if you enroll in the Affiliate Lab:
Training Library of Videos (115 core videos)
6 Pre-Done Templates
Onsite and Offsite Checklists
Access to a private Facebook Group
The Affiliate Lab course was created to teach both beginner and advanced SEOs how to rank and flip affiliate websites; it's in many ways an affiliate SEO course.
SEO stands for search engine optimization. This is the concept of optimizing content/sites for the search engines and ensuring that your site is rankong at the tip of them.
The concept is that if you can rank content in Google (mostly but also the other search engines) then you will acquire traffic. You can then send that traffic to products, promotions and any other offer. Of course; the more the term has buyers intent the higher your chances of making a referral sale and obtaining a commission.
Do this enough times and you'll then have a profitable website which is in turn an asset of value. This is what you can then "flip" or sell to a buyer looking for a way ton diverse their portfolio and income stream.
So to be a beginner SEO, you're new to the process. An advanced SEO would be aware of the algorithm and some of the individual ranking factors yet not either know how to leverage them or is struggling to rank.
Course Content
The content is delivered by first teaching the concept and then by showing a demonstration and over the shoulder example on a real website.
Here are the topics covered:
Niche Research
Hosting
Onsite SEO
Content management
Offsite SEO
Social Media Setups/Citations
CRO – conversion rate optimization
Outreach (contacting other webmasters)
Flipping (selling the site)
The course begins with training on how to identify a niche to pursue. As you can imagine, a niche is pivotal to your success so this is a good place to start. Here you'll be recommended to use a niche grading tool. This will enable you to review hundreds of keywords and get data-driven feedback on the easiest to pursue.
There is also content on the keyword research process and how you should go about crafting your content and general site architecture. This serves two purposes. Firstly it helps Google and the search engines read and understand your site. Secondly, it helps the end user experience on your site.
Content will be at the core of your affiliate marketing business. It's what you must have to get commissions and the vehicle you will use to drive ingerested buyers to products. Matt covers how you can acquire good content in the course that will rank and convert. Of course if you did not want to write content yourself you can buy it for around $20 per 1000 words.
There are several videos on how you can build your website from scratch and the things you will need to do from a site hierarchy and technical perspective. This will ensure that the site works as intended and that the search engines can effectively rank your asset.
From there you look at both single and multi-page onsite optimization. This covers everything from keyword density all the way through to some of the things you will want to consider; like the importance of structured markup.
Content of the Affiliate Lab also covers how and why you want to create an online persona. This serves to build trust with your audience and will improve the likelihood of them buying products through your links.
There is also some training on back linking; the anchor texts to use and how to use both white and grey backlinks to rank your content and your site.
Refund Policy
The course sales page states that there are no refunds for the course. So once you pay for $997 you have the course for life.
While I can understand that Matt wants to protect his content and prevent a student from acquiring the content before filing for a refund, it's not ideal for a course at this price.
Final Verdict
There is no doubt that Matt has a wealth of experience in SEO and ranking affiliate websites. He's been doing it for 10 years and he has been able to turn a hefty ROI through his 'rank and bank' methods.
If you routinely read his blog or follow his YouTube channel you'll know this already. Matt appears to have found a profitable system for building, ranking and flipping (selling) sites that does appear to be working well for him. But the significant question is whether you will be able to do the same.
It's important to note that the SEO and online landscape has changed a lot over the years and since Matt found his initial success. While this does not mean his techniques no longer work, it is fair to say it is harder to rank today than it once was.
Search engines are more stringent in what they rank and why. They are tightening their algorithm all the time and manipulating the ranking factors to ensure only the best appear at the top of the search engines.
What this all means is that you will not be able to build and rank a site as quickly as you may have been able to 10 years ago. While being able to flip a website for a 30x multiplier is still possible; it will come many years down the line. This is not an overnight money making opportunity.
So if you're interest in the course is purely around selling the websites, you need to take these things into consideration.
Moreover, the course will teach you 'Black', 'Grey' and 'White' hat SEO techniques. This is SEO terminology for the types of links you build, how you acquire them and where they come from. While these techniques will definitely help you to rank, and while backlinks are important, the search engines like Google do not like them.
Sure, websites use them to rank all the time, and some do get away with it. However, if you are caught using such techniques (and Google are improving how they catch these sites all the time), you will be punished with a manual penalty and can be de-indexed from the search engines altogether. Your traffic and your commission will be gone.
Imagine this after huge investment in time, money and content for a site?
It does happen, and there are plenty of shocking examples of 6 figure affiliate websites being taken down overnight.
Personally, I wouldn't want to build a site or a business on such vulnerable foundations.
What this all means is that you need to be more strategic (and in many ways more patient) in your approach.
Another thing to consider is that Matt uses a lot of tools within his training. His SEO practices are reliant on a lot of paid software (like Ahrefs and Moz) which of course you will be expected to pay for.
These are great tools but they are expensive. Especially for beginners. The cheapest plan at Ahrefs, where there are quite a few limitations, is $99 per month for example.
While getting an ROI from using such tools can be done and should be expected (if content is written, published and does rank), you will need to cough up the funds to use these tools upfront (on top of the initial course fee of $997).
As affiliate marketing takes time, it will take a while before you start to see a return on your investment – and most importantly, a profit.
Therefore, it would have been good to see some ideas, methods and strategies to acquire SEO data for free and ranking methods that do not rely on such dangerous methods.
An Alternative To Consider
If you do not like the idea, or do not have the funds to cough up for the Affiliate Lab, then I would thoroughly recommend Savage Affiliates by Franklin Hatchett.
For a fifth of the price ($197-$297) depending on the version you opt for, you can get an almost identical course by another highly successful affiliate marketer. He's generated over $1 million in sales for Clickfunnels alone (winning a 2 comma club award in the process).
Having enrolled in the course myself, and built numerous sites and income streams off the back of it, I can only speak highly of the training.
My Savage Affiliates Review will give you a more accurate picture of whats included in the course and what I have been able to achieve.
But for now, a quick high-level summary of what is covered in Savage Affiliates.
Niche Research
Website Setup & Optimization
Email Marketing Setup & Optimization
Sales Funnel Setup & Optimization.
​ClickBank Training
Amazon Affiliate Marketing Training.
Google SEO Traffic Training.
Paid Traffic Academy
Free Traffic Academy
Weekly Videos Including Q&A Sessions
For me, I'd rather spend $197-$297, keep my costs down and not risk potentially sabotaging my efforts through grey and black hat back linking techniques.
Remember, you want to build a long term business for the future.
You don't need to enter competitive niches and compete with them. You can enter low competition niches and profit entirely legitimately.
I know what I would do.
But the decision is of course, all yours.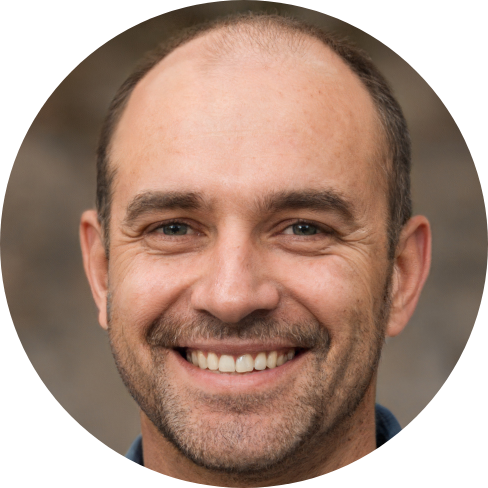 Hey, I'm Jeremy; a seasoned entrepreneur that has been earning his full time income online since 2005. My online business portfolio includes eCommerce stores and affiliate marketing niche sites. I also make money through Blockchain and Crypto. I created Unrivaled Review to share my knowledge, experience and recommendations for anyone looking to pursue such ventures.