Have you come across Affiliate Marketing Champ and do you want to learn more about the ODI Productions affiliate marketing training course? If so this Affiliate Marketing Champ Review will discuss the course in more detail, helping you to decide whether you should sign up or not.
Being priced at $997, you are probably wondering if it is worth this level of investment? I know I was! As you can tell, it is not exactly cheap. You need to be sure before you commit and this is what this review will help you to do. Keep reading to get all the information you need to make a informed decision. I'll also be discussing if there are any other suitable or better courses out there.
The course was created and provided by an online entrepreneur named Odi. He goes by the name of ODI Productions online. This is subsequently the name of his YouTube Channel and Instagram account. If you have seen his content, you will notice that he is often filmed in expensive sports cars, publishes lavish travel photos and paints a desirable picture of the entrepreneur lifestyle. Odi is commonly seen with Tai Lopez and other similar online course gurus that market high cost courses around similar topics and business models.
The Affiliate Marketing Champ (AFM) course is not the latest course from Odi Productions; he has now moved on to another course that he retails at $1997. Instead, AFM is his original e-commerce course that he still continues to market. Its quite a popular course, and I often get asked for my opinion on whether it is worth signing up for. So without further ado lets get started:
Affiliate Marketing Champ Review
Affiliate Marketing Champ is an online training course with the aim of teaching you how to be successful with Affiliate Marketing.
The course is broken down into 10 individual modules with two additional sections on about joining the private Facebook group and how to become an affiliate on Odi's other courses.
It looks like this is how Odi tries to justify his elaborate course fee and in many ways this comes off as kind of like a pyramid scheme.
Every module consists of 1 lessons and 1 video; each average around 15-20 minutes.
As such, this is a relatively short course and is rather limited in terms of content. The bonuses are a way that Odi tries to bridge the gap; but I am not quite sure how he worked out the value of these bonuses. The total of over $10k seems questionable to say the least:
I will now break down each of the ten modules, taking a closer look at what is covered in each.
Module One: My Story
The first module doesn't provide you, the student, with any real value or knowledge. Instead, its a typical introduction video that simply provides a quick and short overview of how rich and famous Odi has become. "My Story" is 26 minutes long in length and there is no real practical takeaways. Other than Odi's bold claims that he is profiting big online (without any real proof).
Module Two: What Is Affiliate Marketing
The second module is an intro to Affiliate Marketing which is strange because this is what the course is all about.
If you don't know what Affiliate Marketing is, then chances are, you wouldn't have found or considered buying his course in the first place. Plus, if you do not have some basic knowledge of the business model then this course isn't likely to be for you in the first place. If you do have experience or time in Affiliate Marketing, then the likelihood that you have a strategy in place already is quite high.
So, in the unlikely event that this is all new to you, this one video module (of just 6 minutes) will give you a very basic overview of how Affiliate Marketing works and what you need to do as an Affiliate Marketer.
The funny thing is, there are free videos on YouTube that are more in-depth and helpful than this module!
Module 3: Real Life Examples
This is another module that, instead of providing you with actionable steps, simply provides you with "real life" examples of others earning a fu time income with Affiliate Marketing.
Odi covers a range of Affiliate Marketers who are using different platforms: Websites, YouTube, Instagram etc to promote products and services.
The video is around 20 minutes in length and is there really only for motivational purposes. It may give you the odd idea about how to market but there is nothing out of the ordinary here.
Module 4: Plan of Action
Finally in Module 4 you start to learn more about some actionable steps.
This is a 43 minite video that covers a Plan to get you started with Affiliate Marketing. You learn how to research and choose a niche, how to create a brand, the benefits of starting a YouTube channel, creating a website, the affiliate networks to apply to, and how to create affiliate content.
Whilst this is all helpful and essential if you plan to get into Affiliate Marketing, its really just the basics. With the growth of YouTube, nearly every topic is covered there and you can get all this information for free. Plus, theres typically a lot more detail on YouTube because videos generally cover one topic in detail as opposed to this all in one plan video.
If you do decide to sign up to Affiliate Marketing Champ, by this stage you'll be half way through the course. This is the longest module and so your $997 has pretty much been spent by now.
Module 5: Profitable Niches
This module is relatively strange in the fact that it is regurgitating content from previous modules. Its there to help you locate the most profitable niches which are suggested to be:
High Priced Products and Services
Blogging
Website Hosting
Fitness, Wellness and General Health
Cooking and Recipes
Travel
Luxury Products and Services
As you can see, there is nothing unique here. These are the kind of niches which you will see mentioned on all Affiliate Marketing Articles and YouTube videos.
At the very most, you may have your own epiphany or idea about a niche you can enter but this will be off your own back; Odi simply cites the most common, most saturated and highly competitive niches.
Module 6: SEO (Search Engine Optimization) Tips
Without a doubt, SEO is the biggest, if not most important factor for you as an Affiliate Marketer. It will be the difference between how successful you will ultimately be.
If you cannot rank in the Search Engines then your articles will never be found and you will never earn any commissions. Also consider the fact that YouTube and all the Social Media Platforms (Instagram) are essentially search engines that utilize different algorithms.
Added to the fact that SEO is one of the most difficult and constantly changing landscapes online. Its tough to understand and learn, but it can be done over time and with the right content.
So how can a 23 minute video cover it? Well thats what Odi thought was sufficient.
Considering the fact that you can purchase SEO Courses with hours and hours of material, for a fraction of the price of this course, it makes Affiliate Marketing Champ appear a bit of a farse.
Beyond this, the "Secret Method" which is the main component in this module, simply does not work in 2019. Its hardly secret, and I have tried it personally with limited to no success. (This is not surprising as SEO is not about secrets, tricks or gaming the system , its about understanding how to leverage an algorithm – legitimately). Otherwise expect a Google Penalty and those are a nightmare to get out of.
Ultimately this is a novice guide to SEO, where you will need to research a lot further beyond what you learn here which should not be the case for a course that costs $997
Module 7: Running Ads
Another highly limited module that also consists of just one 23 minute video.
This is a high level overview of using paid traffic methods, Ads, to your Affiliate Content.
Odi covers Google Adwords, YouTube Ads and Facebook Ads but there is no real detailed walkthrough on how to set up a campaign. Odi misses out essential information that is required for this technique to work – like where to send traffic too, and how to build bridge pages and landing pages to avoid ads being taken down. (Remember, you cannot add affiliate links to ads – this terminates all ad networks policies). Yet, there is no mention of this in the course, which is simply amatuer.
Module 8: Create a Website
This module just covers how to build a website on the WordPress platform. Yeah, thats it. Another module thats covered to death for free on YouTube.
Odi talks you through how to buy a domain, register and configure your hosting. I'm pretty sure he even uses his own affiliate links to sign you up to these products too which is quite shocking to think that he is trying to earn even more money off you.
This module only really applies to complete beginners and those without any experience building websites.
The shocking truth is that even if you are a complete beginner, starting a website with WordPress is relatively intuitive and easy. Its one of those things that you can learn to do on your own. And if you did run into any problems – the support at most of the domain/hosting providers will offer the answers to your questions to overcome any problems you may have.
Module 9 and 10: Fluff
Lets call modules 9 + 10 fluff because that is essentially all they are. They are simply there to add length to the course and do not provide any real value.
These modules try to cover setting up a Facebook Ad, but as you can probably guess, this is very limited; generally just going through the process which is relatively straightforward and intuitive.
Odi provides some general tips on the common mistakes made with Facebook ads, and some of the ones he has personally encountered. Whether these are relevant to you or if you get any benefit from learning these is most unlikely.
Driving traffic from Facebook to your affiliate promotions is an advanced strategy and one that you should really understand before you start to invest in ads which can become costly, quickly. Unfortunately there is just not enough material here that would make you confident enough to start scaling a high-cost Facebook campaign.
Extra Bonuses
I've touched on the Bonuses provided earlier which do not really make much sense. How can one-on-one email support be valued at $2,000?
Beyond these bonuses, you also get access to a short video on how to join the mastermind Facebook Group. Yes you read correctly, there is a video on how to join a Facebook Group. Beyond this there's another video on joining and becoming an affiliate for ODI Productions. All this really does is tell you how to obtain the affiliate links to promote his products and courses. It just appears and comes across to be like a MLM or pyramid scheme.
ODI Productions Refund Policy
Now, something else to be aware of is the Refund Policy, which you need to be aware of before buying this course:
"We would never want you to be unhappy! If you are unsatisfied with your purchase, contact us in the first 14 days and we will give you a FULL refund, minus taxes and fees on the transaction (10% of total purchase price). You must have viewed less than 30% of the modules in order to qualify for a refund (doesn't matter if you watched the video). Once you view over 30% of the modules, no refund can be given under ANY circumstances. If you are caught requesting a refund after the 14-day period after purchase OR after viewing over 30% of the modules, you will be REMOVED from the Facebook group and course without a refund at my discretion."
So basically if you watch more than 3 modules you cannot get a refund! Remember, the first two modules are not providing any actionable steps, so you will quickly go through the first two. Before you can even start to identify if this course is for you, you refund ability ceases.
This is pretty scammy and to me just points to suggest that this is a money-making ploy from Odi rather than providing you with any real warranty. It also suggest he has something to hide and is aware that he is likely to receive refund requests.
Final Words & The Verdict
Affiliate Marketing Champ is a very short course that is drastically overpriced. Having seen the content and what is included, I would say that even at $499 (half the price) it would still be extortionate for what you get.
The majority of this course, if not all the information included, can be obtained for free online. Whether through YouTube videos or on popular Affiliate Marketing Blogs.
If you compare the content to other reputable and in-depth courses like Franklin Hatchett's Savage Affiliates, then AFM is a bit of a joke.
The modules are brief and there are no real actionable takeaways that will help you to succeed with Affiliate Marketing.
To sum it up, just look at the Student Testimonials of his course (they've been deleted!)
Ultimately, my Affiliate Marketing Champ Review is that this is a course to heavily avoid.
If you are interested in an in-depth, premium and reasonably-priced Affiliate Marketing Course, then look no further than Savage Affiliates. I've written a comprehensive review if you wanted to check it out.
Other than that, make the most of free resources like YouTube and Google – there is plenty of information there to help you become successful with Affiliate Marketing.
Best Affiliate Marketing Course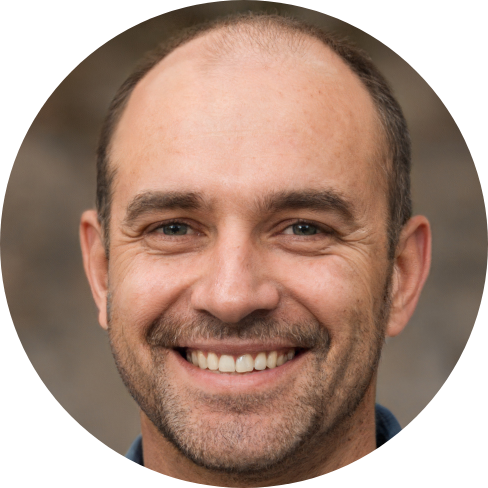 Hey, I'm Jeremy; a seasoned entrepreneur that has been earning his full time income online since 2005. My online business portfolio includes eCommerce stores and affiliate marketing niche sites. I also make money through Blockchain and Crypto. I created Unrivaled Review to share my knowledge, experience and recommendations for anyone looking to pursue such ventures.