Chad Bartlett has released his Affiliate Marketing Mastermind Course, "The Best Out There" – his words not mine. In this review today we will be taking a look at that statement, the content of this course and whether or not you should sign up. I'll be providing my verdict at the end if you did want to jump straight to it.
The course claims to teach you all the information that you will need to start and run an Affiliate Marketing business.
Costing $247, if you do decide to sign up you will be getting access to 41 videos spanning 7 separate modules.
About Chad Bartlett
Chad Bartlett is a young online Entrepreneur, Affiliate Marketer and YouTuber.
Chad's influence is primarily limited to the YouTube platform; there is actually limited information available and about him elsewhere online.
He has been active on YouTube since 2016, and has managed to acquire over 21,000 subscribers during that time. He has a pretty regular publishing schedule, and his content principally focuses all around building passive income streams online through Affiliate and Online Marketing.
His YouTube Video Thumbnails are reminiscent of other young Gen Z or iGen generation content producers and he loves to market himself as part of this branding (another similarity). Video titles have that classic click-bait style like "$100 per day on Google in just 30 mins" and "How to get over 100+ leads a week on Facebook".
As he is an Affiliate Marketer, if you know what to look for you can see that he does drop his affiliate links in his YouTube video descriptions. Nothing wring with that bit something to be aware of. Training on this tactic is actually covered during the relevant YouTube module in the course.
Affiliate Marketing Mastermind Review
The course is hosted on the Teachables platform. This is where you will pay for and access the content if you did decide to proceed and sign up.
It is divided into 7 modules that cover different topics, plus there is also an additional resources and bonus section included outside of that. 41 videos in total; all available to stream when you are ready to consume the content.
Apparently this is the last Affiliate Marketing Training you will have to take. Let's see how this statement fairs when we checkout each of the modules and whats included:
Module 1 – Intro to Affiliate Marketing
The opening module of the course provides you with an introduction to Affiliate Marketing as a business model and some of the things you need to do to get started.
Videos cover researching and choosing the right niche and products to promote, as well as analyzing the competition and creating a publishing schedule to ensure you commit.
The final video covers how you should establish your strategy from the outset to ensure you grow and scale.
Module 2 – Sales Funnels
The second module turns straight to building a system to get more visitors to purchase through your affiliate links.
Here you learn all about funnels and sending people through a defined set of steps to make them more confident in the product you are promoting and ultimately buy. Its all about warming them up.
Videos in this module cover how to build your marketing funnel (with Builderall which Chad is actually an affiliate for).
You learn how to set a landing page to collect emails and then how to optimize it with the right headline to get people to submit their information.
Next you cover how to write Ad Copy for your funnels and what you should give away for free to give people have a reason to provide you with their email address (e.g. Free eBook). This is known as a Lead Magnet.
Module 3 – Email Marketing
Once your landing page is created and ready its time to set up the Email Marketing processes and sequences that will follow to email subscribers.
The first lesson covers how to set up your Email Marketing processes before you turn to looking at what a good 10 day sequence looks like (daily emails for 10 days that slowly build confidence with your email subscribers to buy the product you are promoting).
There's a video on how to write your email copy, how to broadcast emails and then the importance of knowing how your emails perform in the sequence. Understanding the data like your Open Rate, Click through rate are discussed.
The final video covers how to get higher open rates from the emails in your sequence.
Module 4 – Facebook Marketing & Messenger Bots (Free & Paid Traffic)
Module 4 covers getting traffic to your landing page. This is where you will be promoting your lead magnet and you can do so with free and paid traffic methods.
The first lesson discusses how you can use Messenger Bots to automate communications with your visitors.
Next up you learn about promoting your Lead Magnet in free Facebook Groups. You're advised to look for niche related and specific groups which can be done using the Facebook Search functionality. Your also learn how to create your Facebook profile as part of this process.
There's a further video on building your own group and then getting people to contribute. Higher engagement will mean more people join and the chances of it going viral. In theory anyway.
You learn how to use the Facebook Messenger functionality to talk directly to people and get them over to your landing page.
A Facebook Inbox Answer Tool and Messenger Bots are then discussed to help you automate your communications.
Next is a video on using the Builderall Funnels functionality to help concert traffic.
Finally there are a couple of relatively short intro videos on setting up Facebook Ads and strategies to scale when they start gaining traction.
Module 5 – Facebook Ads
Module 5 is about creating your Facebook Ad account, getting all the technical aspects in place and then learning how to build a campaign.
The first video covers creating your Facebook page.
Next you learn how to write converting ad copy for your ads that you will later set up.
The Audience Insights tool is covered; how it works and how to use it to find your ideal target audience for your lead magnet.
You learn how to set up your Facebook Pixel on your landing page in one video before you turn to making custom and lookalike audiences.
Finally there are some strategies on how to avoid getting your FB ad account banned and how to split test and optimize your Facebook Ads for higher click through and conversion rates.
Module 6 – YouTube / Video Marketing
The YouTube and Video Marketing module is there as a relatively new marketing strategy to help you acquire traffic and a platform to promote your affiliate offers.
Here are the videos covered:
Overview of YouTube and how you can use it to promote products
Choosing a profitable niche ideal for YouTube
Setting up your channel
Examples of highly profitable Affiliate Marketing channels
Examples of Personal Brand channels
How to monetize if you're not an expert in any topic,
What to cover in your videos (7 step process)
How to Make Good Thumbnails That Stand Out
The Key Ranking Factors
How to Find Keywords You Can Rank for Using Free Tools
YouTube SEO In Depth – Keywords, Tags, Titles
Quora Marketing to Get Free Traffic to Videos
What to Expect for Your Channel / Final Thoughts.
Module 7 – Other Traffic Methods
The other traffic methods that are covered are Instagram, Quora and Forums. These are all free traffic sources that will require some work on your behalf or outsourcing to get results.
Posting threads and answering comments are the methods discussed for the Quora and Forum platforms but you're going to need to find niche specific and relevant categories in order for this to be worthwhile.
Bonuses
The bonuses of the course include some training on how you can build a website, funnel and email list. The latter two have already been covered in previous modules so it gets a bit repetitive.
These are weekly calls that Chad provided previously and so have simply just been packaged up and included in the course.
There's also some content on strategies to get free traffic, potential platforms you can use for paid traffic (PPC – pay per click) and other recommendations for promoting your offers.
Refund Policy
As far as I am aware, there is absolutely no ability to request a refund or opportunity to once you sign up.
There does not appear to be a privacy policy which likely means that all sales are final.
Final Words and Verdict
The Affiliate Marketing Mastermind course has some useful content and its great to get access to training on Sales Funnels, Email Marketing, Facebook Ads and YouTube Marketing; these are some excellent marketing strategies that you can use to promote products and earn consistent passive affiliate income. Its just a shame the course is so short (only 41 videos) and that the modules on these topics lack any real depth.
My main concern with the course is that it is all primarily based around using a landing page and a lead magnet. Sure this can be an additional and useful strategy especially if you are driving traffic off Facebook, but in my opinion and experience its better to build a website and a blog and to use Content Marketing to drive traffic. People are fed up with seeing free eBooks and landing pages and a blog gives you a lot of flexibility and other benefits. You can always create a landing page from that website and use this tactic. Unfortunately there is no in-depth training on how to build a website/blog – just one relatively basic video on why you may want to do this and some recommendations if you do. It appears that Chad suggests Builderall for the landing page which, unsurprisingly, he is an affiliate for. Probably why he wants you use this platform and sign up through his link
There are actually far better courses that you can sign up to that cover all this content and more and are also cheaper. Take Savage Affiliates as an example. It has almost double the content for a one-time price of $197. Plus, you'll be benefiting from content on building a Website, Google Ads and Search Engine Optimization which are some of the most important strategies that you can look to learn. I'm actually surprised that Franklin Hatchett, the course creator and 2 comma club award winner (has earned over $1,000,000 promoting ClickFunnels) has not released some of these as separate courses. It just goes to show the guys integrity and commitment to providing value.
If you want to see why I am such a strong advocate of the course, then do yourself a favor and read my in-depth Savage Affiliates Review here. you'll get to see some really cool stuff in there, like my personal earnings (screenshots included) and more!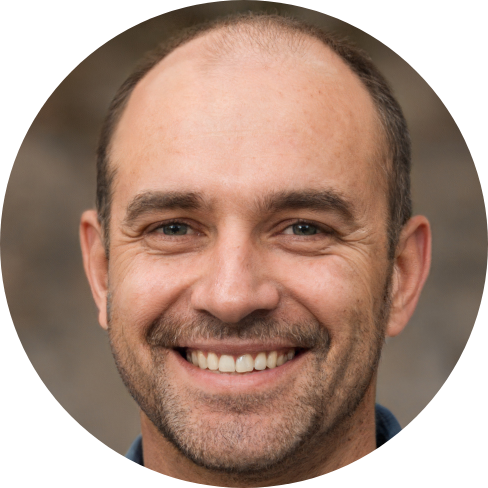 Hey, I'm Jeremy; a seasoned entrepreneur that has been earning his full time income online since 2005. My online business portfolio includes eCommerce stores and affiliate marketing niche sites. I also make money through Blockchain and Crypto. I created Unrivaled Review to share my knowledge, experience and recommendations for anyone looking to pursue such ventures.