If you have recently discovered the Affiliate Marketing Masters course by Tanner J Fox, and are potentially interested in signing up, then this review is going to help you to make a decision. Today, we will break down the course, see what is being provided and then provide a verdict if its worth its $497 price.
If you are here, then you likely signed up to Tanner's Free Webinar or directly through his YouTube channel. Either way he directs you to the same Sales Page – the Affiliate Marketing Masters course. The webinar is just like any other I have joined; whereby we are provided with a lot of promise but no actionable content. This content is then 'revealed' during the course.
Affiliate Marketing Masters has been around for a little while now, but as far as I am aware it has never been updated nor have any new videos or content been added. It's a 9 module course whereby the concept is you start at the beginning and run through the content chronologically. By the end, you 'should' be up and running and have your Affiliate Marketing business underway.
The course was co-produced by Ryan Hildreth, so you'll notice contributions from both during the content of the course.
Who is Tanner J Fox
Before we take a look at the course content, some of you reading may not know much about Tanner so i'd like to begin this review with a bit of information on him.
Not to be confused with the other Tanner Fox (YouTube star with over 8.8 million subscribers) Tanner J Fox is a young 23 year old entrepreneur who has his own separate YouTube channel (they are not affiliated in any other way than a simple name coincidence)
Like a lot of online YouTubers and online entrepreneurs, Tanner started as a young and broke student (with $1,200 to his name), dropped out of College and has since thrown himself into making money online. His main online sources of income include eCommerce, creating and selling Info Products, Affiliate Marketing and Consulting. He has since become a 2 comma club award winner with ClickFunnels having generated over $1,000,000 worth of sales for that platform.
His course is therefore training on the Affiliate Marketing branch of his knowledge and experience.
He has quite a big following on YouTube with around 140,000 subscribers at time of writing. His videos provide content on Amazon FBA, passive income streams, motivation, dropshipping, social media marketing and so on. In fact, it appears he produces content on just about anything entrepreneurial related.
Enough about who Tanner is, let's take a look at the course already!
Affiliate Marketing Masters Review
The Affiliate Marketing Masters course is hosted on the Teachables platform. This is where you would pay for the course and access the content if you decided to go ahead.
The course is comprised of 9 modules and 32 lessons (each being a separate video). The content aims to teach you how to get set up and started with Affiliate Marketing, regardless of whether you have a following or an audience already.
Topics covered include:how to market products and services in order to earn commissions, how to sign-up and be accepted by the top affiliate networks, how to make use of 100% free traffic on social media to generate sales, and how to create websites and landing pages.
You will also learn how to choose a niche, and advertise products and services to maximize your earnings.
Here are the modules of the course:
Introduction and Private Facebook Group
The Introductory module consists of one short 2 minute video. Tanner basically covers what to expect in the course, how the course works and how to navigate the Teachables interface to access the content.
The next section shows you how to join the Affiliate Marketing Mastery Facebook Group. You basically get access to the link and the instructions to be accepted when trying to join.
At time of writing there are just over 4000 fellow members who we can assume are students of the course. You can discuss the content, strategies and other topics with these if you join.
Module 1: Affiliate Networks
The first real module of the course and its just 2 videos long. Here, you learn of the highest paying affiliate networks that you can sign up to and find products to promote. Being high paying, this essentially means you will earn more per sale – typically 40-50%.
There's also a video on how to choose your niche to base your content and your promotional activities around. Niches like health and fitness are advised due to their typically higher conversion rates however they also have a lot more competition.
Module 2: YouTube
Before you have even the time or the training to build an asset (like a Blog, a YouTube Channel, a Landing Page etc), you're already introduced to acquiring traffic in module 2.
YouTube is the marketing channel of focus here. The first video provides you with an overview and summary of some examples of Affiliate Marketers. How they produce content and how they promote products for commissions.
The next video explains how to get traffic from YouTube; basically you are advised to create videos on particular topics in your niche. This is all well and good, but there's little information provided as to how to know what to actually produce content on, just the type of content you need to create.
Module 3: Facebook Traffic
Next up in module 3 is how you can acquire traffic from Facebook for your affiliate offers. You start off by being provided with some Facebook Page examples and how they are set up around an Affiliate Marketing model.
You then look at how to setup a profitable affiliate Facebook Page and Group from scratch; being the owner you can ultimately dictate what and what is not allowed to be posted. Consider that you will be starting with no audience, so you will need to promote the group to get people to sign up.
It's useful that the next video is then on how to get free traffic over to your Facebook Page. Unfortunately the video is only 5 minutes long so not too many strategies are discussed.

The final video in the module looks at how you can leverage your Facebook group members and how you can channel them to your affiliate offers and promotions as a form of traffic.
Module 4: Running Facebook Ads
Another marketing strategy is next, this time its paid and using Facebook Ads to acquire traffic.
You begin by looking at some Facebook Ad examples, what makes a good ad and the kind of things you will not want to do to avoid a lot of impressions but no clicks.
You then learn how to split test and optimize your ads so you can get lower cost-per-clicks (CPCs) and also so your ads perform better for less.
The final video walks you through what an effective Facebook Ad campaign looks like; what good metrics are, what is a good return and how to analyze the data.
Module 5: Instagram:
Instagram is next, the fourth marketing strategy to be discussed in succession. You're going to be spreading yourself quite thin by now if you are doing all of these strategies simultaneously.
Nonetheless, this module is only 1 video long so you're not going to be that overwhelmed. The video covers how to get free traffic through Instagram but as you can imagine a lot of information is missed out here.
Module 6: Review and Blog Sites
I am surprised that this module did not come first as it seems most logical and you can also send traffic from the marketing strategies above directly to your site. Moreover, a lot of platforms like Facebook and Instagram ban your ads if you send traffic directly to affiliate offers and promotions. You need a bridge page which is covered here. Although this is quite misleading and there is no mention from Tanner in the course about this.
Anyways, the first video covers some review and blog site examples; sites like the WireCutter are discussed as big authority sites that are profiting big through Affiliate Marketing.
There's then a 9 minute video on how to build a "quick website". While this is useful, quick is not necessarily good. You should probably spend quite a lot of time building and perfecting your site if you plan on using it to promote affiliate products.
The next video covers how to rank your reviews and your sites to ensure that you earn a commission through your site and through your efforts. This is a very basic overview of SEO (Search Engine Optimization) and information is basic. You'll struggle to really rank your articles with the information provided here as important topics like keyword difficulty and backlinks are not really covered in any real length. SEO is actually very complex; far more than a couple of short 8 minute videos will have you believe. There's a reason why SEO agencies exist!
Further video covers how to write effective and converting copy-writing to ensure your traffic goes ahead and purchases through your links.
Module 7: Email Marketing & Automation
Its good to see a module on Email Marketing and how you can automate parts of your Affiliate Marketing business. Besides this is how to truly create passive income.
Here you learn about Sales Funnels and how you can use them. There's a lack of information on actually building one out though so you will need to reference other resources.
You also cover how to set up an email sequence to ensure your subscribers ultimately buy a product through your link; even if they didn't intend to to begin with.
Module 8: Click Funnels For Affiliate Marketing Campaigns
Here's where it gets interesting. Tanner includes a module all around ClickFunnels which he is an affiliate for. He basically tries to sell you on the need to use this platform to provide you with the functionality for your Sales Funnels. Sure its a great platform but consider that if you sign up through the link he drops you, you'll be providing him with commission. Its a bit shady if you ask me considering you would have paid $497 for the course.
Module 9: Offer
Not really a module, its a 50 second video so its not even worth covering.
Live Campaign Walkthrough:
The live campaign walk-through section aims to provide you with a step by step over the shoulder overview of the process. Here is what is covered:
Choosing A Campaign Utilizing Google Trends,
Finding Affiliate Links and Choosing A Profitable Campaign,
Building A Funnel For The Affiliate Links,
How to build a Facebook Targeting Audience From Scratch,
Running an Ad after building Lookalike/Re-targeting Audiences.
As you can see, the walk-through covers a mix of the topics and lessons provided in other modules. Its good to see how it all looks during the setup process, but there is nothing extraordinary and game-changing here.
Refund Policy
There are no refunds. Regardless of your reason or your justification, you'll be flat out denied. Tanner makes this quite clear right at the top of the Sales Page.
There's also a huge disclaimer section discussing how results are atypical and that there are no promises or assurances you will succeed through his course. Now I understand there is always an element of risk involved and Tanner legally has to state this, but this seems a bit much. Why does he need to cover himself to this extent?
Personally I find this to be a bit alarming and it makes me also question why he has such a firm stance on refunds. Perhaps he was inundated with requests for refunds? At the end of the day it is his decision and his prerogative, but it doesn't unfold favorably for you.
So you're going to want to be pretty confident before purchasing the course because once you've paid and you have the content, you've got the course for good and your money is essentially gone.

Verdict and Final Words
For an entrepreneur who has literally built a long term passive income stream for himself through Affiliate Marketing, I was really dissapointed with the content included in this course. Tanner clearly knows exactly how to succeed with Affiliate Marketing – you don't become a 2 comma club award winner with ClickFunnels if you don't.
However, it appears that he is holding a lot of information back, and his course is a short, sharp overview of what the business model is and how to get started. Its a shame because this could have been an excellent opportunity to leverage the knowledge and experience of a fantastic affiliate marketer.
$497 is a lot to pay for a course with just 32 videos! Especially when they average out at around 5 minutes in length. If only Tanner could have invested more of his own time building out the course. I also feel the course is poorly organised, not in the right order and that by the end of the content you're not really going to have any real assets that you can use to promote affiliate products. You may have a website, but it will be a subpar one at best.
If you've got a lot of spare cash hanging around then you may be able to purchase this course to gather some insights. If not, here's what you should definately do:
For those of you that are looking for value for money, I have an alternative which is actually considerably better. It is not just half the price – but it has 3x the content. There are over 100 videos and counting (as more are being added all the time and it constantly gets an overhaul).
If you haven't heard about Savage Affiliates by Franklin Hatchett yet, then now is the perfect time to do so.
Franklin is also a 2 comma club winner with ClickFunnels, and actually holds the record for reaching the target so quickly.
His course is going to be provide you with all the content you need to get started and scale; you won't require extra research and training to fill in the gaps like you would with the Affiliate Marketing Masters course.
Having personally signed up to Savage Affiliates, I can honestly say that it is one of the best investments I have ever made. My affiliate earnings paid back for the course in just a couple of months (you can read my review of Savage Affiliates to see my earning screenshots). Even the low price aside, Franklin is one of the most transparent and honest Affiliate Marketers in the industry. Just check out his YouTube Channel and he literally provides you with the steps you need to take (and even his own personal methods that are getting him great results).
Savage Affiliates covers the entire process: Niche Research, Building a Site, a ClickBank Academy, Amazon Affiliate Academy, SEO Academy, Paid Traffic, Free Traffic Academy, Email Marketing Academy, Funnel Academy and more. The Private Facebook Group also has over 7,000 students at time of writing so its definitely more active.
If you must sign up to Tanner's course then go ahead, but if you actually want to succeed with Affiliate Marketing and save money at the same time you'll want to take a look at Savage Affiliates.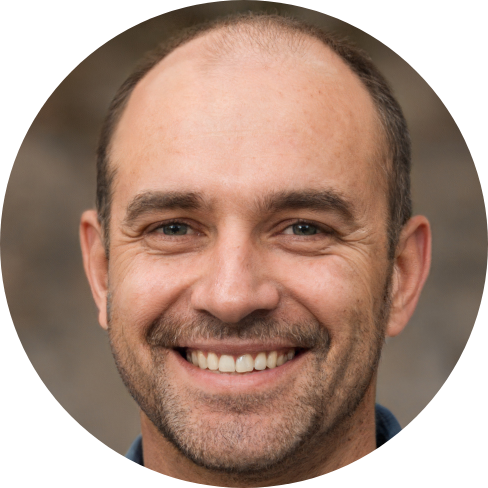 Hey, I'm Jeremy; a seasoned entrepreneur that has been earning his full time income online since 2005. My online business portfolio includes eCommerce stores and affiliate marketing niche sites. I also make money through Blockchain and Crypto. I created Unrivaled Review to share my knowledge, experience and recommendations for anyone looking to pursue such ventures.