Are you thinking of buying the Affiliate Marketing Monsters course by the Homemade Entrepreneur aka Adam Synder? If so, this review takes a look at the course content and provides you with the insights you need to make an informed decision. But is it worth $299 (or $390 if you pay in three monthly $130 installments)? Read on to find out!
One thing to point out right away is that this is not a new course. It has been out for over a year and I had been meaning to review it. Problem is when you have already signed up to a comprehensive course, the incentive to sign up to another is a lot less appealing. Nonetheless, I guess I can be convinced with ads too and being an open minded individual I am always looking to learn more where I can.
The course claims to help you build your Online Business create sustainable Passive Income through Affiliate Marketing. That's what it is all about at the end of the day – building a long term sustainable income stream.
The course consists of 55 videos spanning 13 modules (including the Intro and Closing modules) – each covering a different topic. It is hosted on the Teachables platform which is where you would sign up and access the course if you decided it was for you.
Who is the Homemade Entrepreneur?
The course was created and put together by Adam Synder (also known as the Homemade Entrepreneur) which is the name of his brand, personal website and also the name of his YouTube channel.
Adam has been affiliate marketing since 2006, but has turned his attention in recent years to online marketing, online income streams and creating and uploading content on YouTube all around making money as an independent entrepreneur.
He has a large following on Youtube with just over 95k subscribers, and over 1000 videos. Thats a lot of content – I have to admire his work ethic.
As a serial uploader he doesnt just focus on Affiliate Marketing – in fact his content is all over the place. If you can make money using online platforms and systems then chances are Adam has released a video on it (channel advertising, eBay and retail arbitrage, freelance writing, Amazon FBA, typing, websites to earn xxx from – I could go on.
As such he appears to be a master at everything or in other words a master of nothing. Doesn't it take 10,000 hours to master a skill according to? Not for Adam he appears to have mastered it all in a lot less.
Affiliate Marketing Monsters Review
I'm sure the main reason you arrived here is because you have discovered his course and want to learn more about the content. If this is not the case, just to make you aware his Affiliate Marketing Monsters is his primary course on Affiliate Marketing that he sells via teachables for $299 ($390 depending on how you choose to pay).
There are 4 marketing strategies where he recommends that you market your affiliate products:
YouTube,
Facebook (free and paid,
Instagram,
Blog and Websites.
Let's now take a closer look at the modules
Course Content
The course consists of 55 videos split up into different modules covering different topics:
Introduction: Welcome To Affiliate Marketing Monsters
The introduction is not really classified as a module by Adam as it mainly just gives you some information on who Adam is, some of the resources he uses, and he gives you a glimpse of one of the funnels he uses.
Plus you get the link for the private Facebook group.
Module 1: Choosing An Affiliate Network
In the first real module you'll learn about affiliate networks and where to look for products to promote. Videos cover the best networks, how to choose your niche, looking for products with high paying commissions and some of the most profitable niches.
Module 2: Create The Schedule
Here, Adam provides a short overview (3 minute video) of the importance of creating and sticking to a schedule. He pretty much just outlines the importance of consistency and publishing content regularly. This is pretty basic and obvious stuff but its important nonetheless.
Module 3: YouTube Traffic
The third module looks at acquiring traffic now that you have a product to promote. The first traffic method to be discussed is YouTube and how you can use it to get free traffic.
Videos cover the common misconceptions about YouTube and Video content, how to get subscribers quickly, a sample of a YouTube review video, an SEO strategy for YouTube and how to retarget viewers on YouTube.
There's some good content here but videos are short (average around 3 minutes) so there is not much depth to the content. I also think it would have been useful if Adam had outlined exactly how he creates his videos – like the software to use to record, edit etc.
Module 4: FREE Facebook Traffic
Next up is Facebook and sending free traffic to your offers from there. Here are the topics covered:
Examples Of Good Facebook Pages
How To Get FREE Facebook Traffic
How To Craft A Profitable Facebook Post
Ways To Build A Facebook Page's Following
Module 5: Running Facebook Ads For Maximum Profit
This module looks at sending paid traffic from Facebook by setting up ads. It covers how to set up and run Facebook Ads, live examples of a Adam's own ad campaign, what a good ad/bad ad looks like and then a couple of strategies to get cheap likes, split test and optimize ads.
Module 6: Instagram Mastery
Next up is Instagram. 5 Videos can be found which include:
How To Create an Good Instagram Bio (yes really)
Tactics To Increase Instagram Followers
A $1.80 Instagram Growth Strategy
How To Create Professional Looking Instagram Posts Quickly
Module 7: The Beauty Of A Blog
Interestingly, the blog module is next. I think this would have been better and made more sense to have been at the beginning of the course. Surely you need somewhere to send the traffic you are obtaining with the traffic methods above. Direct platform -> affiliate product is known in the Affiliate Marketing community to not work so this is a little out of place in terms of the order.
Anyway, there are 6 videos in this module that cover:
Review Blog Examples
Ranking Your Websites Quickly
Quickly Build a Website
Examples of High Converting Copy-writing
Anatomy of the Perfect Affiliate Marketing Site
Adams Personal Affiliate Marketing Site
Module 8: Email Marketing Mastery
Email Marketing forms as the topic of Module 8 and this is all about generating email subscribers and sending them communications about products you are promoting. Here's what you learn:
Recommended Email Marketing Service Providers
Creating a Free Gift for your Subscribers
Create a Sales Funnel
How Adam Make High Converting Sales Funnels
Getting Email Subscribers
Increasing Email Subscribers Through PPC (Pay Per Click – Ads)
Email Marketing Tips
How Adam makes money collecting Email Addresses.
Module 9: 10X Your Affiliate Income
Here, Adam provides a few strategies to scale and make more money once you have the foundations in place. Videos cover how to make people want to buy through your affiliate links, recurring affiliate marketing offers, how to make money from providing a free guide, getting traffic from Reddit and getting more traffic from Guest Posting.
Module 10: Where To Start
This module provides a strategy that you can use to generate commissions right away before you have built a blog or any other asset to send your traffic too.
I actually found this method quite spammy and it took a lot of time and effort – it required constant promotion which seems quite unethical. I actually got my account banned in a few places and wouldn't recommend it.
Module 11: Outsourcing Your Business
A quick 2 video module on outsourcing some of your operations. There's a video on where to hire Virtual Assistants and some of the tasks that you should and can get them to do.
Module 12: How To Make Even More Money
Another short 2 video module; one on how you can make some of your processes automated and the other is on using upsells to make more money on each affiliate offer your promote (like recommending a similar product to purchase at the same time).
Module 13: My Final Thoughts
This is a pretty generic video where Adam provides an overview of the rough timelines and what you can expect if you put his training in place.
Verdict and Final Words
The topics covered in the Affiliate Marketing Monsters course are good and there is definitely some good content here. However, it doesn't look like he covers some of the key topics and subject matter like Landing Pages, Google Ads, Sales Funnels, Search Engine Optimization (SEO – whats the use of having a blog and articles if you cannot rank them and get site visitors).
I have also observed that the course topics appear to be similar, but a more limited version of that covered in Savage Affiliates by Franklin Hatchett. He's a high-earning Affiliate Marketer that has surpassed $1,000,000 in commission with ClickFunnels (and provides the screenshots to prove it).
If we compare the two courses, Franklin covers all of the topics Chad excludes and Franklin's is a lot more comprehensive in general.
So although I think Adam's course is good and fairly priced, I'd still prefer Savage Affiliates over it every time. It's also priced a cheaper at just $197.
But you can always see for yourself by reading my review of Savage Affiliates.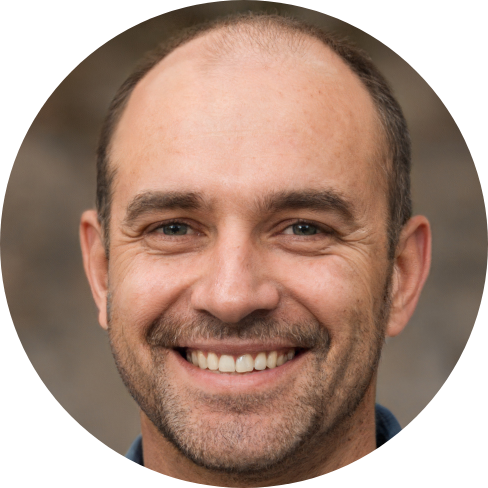 Hey, I'm Jeremy; a seasoned entrepreneur that has been earning his full time income online since 2005. My online business portfolio includes eCommerce stores and affiliate marketing niche sites. I also make money through Blockchain and Crypto. I created Unrivaled Review to share my knowledge, experience and recommendations for anyone looking to pursue such ventures.