If you have been introduced to the Affiliate Tube Success program by Paul Murphy, then naturally you are going to want to know what its all about. What is included and even more importantly, is it worth the enrollment fee of $1.997. Thats no spare change, so you are going to want to be sure before you proceed.
As the name suggests, Affiliate Tube Success is a course all about teaching you how to market products through YouTube videos.
With Affiliate Marketing, you promote another individuals/business' products and receive a commission on each referral sale you make.
YouTube, being perhaps the largest Social Media platform with billions of daily users, is therefore a natural place to seek potential customers.
But despite the opportunity, is Paul Murphy's course the right one for you? We can only get an answer to this question when we have reviewed the content, so let's get started.
In a hurry, jump straight to my verdict to find out in seconds if this is the right course for you.
Who Is Paul Murphy?
Paul Murphy is an entrepreneur, content producer and speaker and consultant based in United Kingdom.
He is perhaps most well known by his YouTube channel which goes by the name 'Passive Income Ladder'. At time of writing it has just over 1.8k subscribers and he creates content primarily for a United States based audience.
Content that is released here is mainly focused around Affiliate Marketing, including strategies, commendations and tutorials.
It appears that the content of Paul's channel is a combination of his own Affiliate Marketing promotions of the major Sales Funnels platforms including ClickFunnels, Kartra and Buiderall. A lot of his videos recommend that you sign up using his link.
But, you'll also find useful content that once can only assume is used to offer helpful information, build his audience and drive traffic to his course.
Paul also has a LinkedIn page, whereby you can see that he has run his own Digital Marketing company for 6 years. His services include a range of online advertising strategies, including Social Media Advertising, SEO and PPC.
Affiliate Tube Success Review
Affiliate Tube Success aims to be a training course teaching you how to begin an Affiliate Marketing business, using YouTube to acquire traffic to refer to affiliate products and promotions.
At time of writing, the course costs $1997, and is broken down into 6 main modules:
Module #1
The opening module of the course introduces you to Paul's "24 Hour Ranking System". This is essentially an insight into what you need to do to ensure that your video is optimized for the YouTube algorithm to ensure it ranks.
From there you look at why YouTube and Google can provide with you free targeted traffic. You'll see some case studies and examples of videos that are ranking for competitive terms and where to look for high ticket affiliate products to promote.
Module #2
In module 2 you learn a number of different tactics to increase your conversions and some things to include in your videos.
You learn about the power of three strategy (processes to increase your rankings and get more visitors to your videos than competitors), how to increase your chances of success, and why free traffic is more optimal than paid.
Module #3
Next, you learn all about applying the 'first page formula'; learning how to rank videos for highly competitive terms and sought-out keywords.
You'll then be introduced to strategies to learn where to find keywords. All of which can be found in Google with a simple free plugin.
You will then learn how to create thumbnails for free for your YouTube videos.
Module #4
Module 4 introduces to you Sales Funnels and how you will use them to convert your traffic into commissions.
The concept is that you create YouTube videos, rank and get visitors to watch them. From there, they will click your link in your description to your previously built opt-in page (providing their email). From there they will enter your sequence of emails where they you will promote products and send your affiliate links.
If they click your link and make a purchase, you'll earn a commission.
Module #5
Provides some technical training on how to upload and set up your videos; including the links in the descriptions. Paul recommends sending traffic to a landing page as opposed to using direct affiliate links. This way you control the traffic and get their email address for future promotions.
You'll then learn about funnel integration, the different types of funnels that you can build and how to set up the various elements, like the Optin page and using Lead Magnets.
Content here also teaches you about bridge pages, and you can access some pre-made email sequences to use for your campaigns.
Module #6
The final module covers some of the extra topics that you will need to be aware of and employ to ensure you get results.
You'll look at accessing and analyzing YouTube analytics alongside learning how to understand link clicks and what this means for your conversions.
There is also some technical training here on your videos, where you learn how to add tags and other elements to improve your chances of ranking.
Final Verdict
The Affiliate Tube Success course by Paul Murphy aims to help beginners all the way through to intermediate Affiliate Marketers use YouTube to drive traffic and get commissions for sale referrals.
You'll be learning exclusively YouTube, Sales Funnels and Email Marketing in this course; so it is important that you are familiar with these strategies and these platforms ahead of time.
While YouTube is a great opportunity, it is not for everyone. If you do not see yourself creating videos, being willing to have your face/voice on camera, then this may not be the right opportunity for you.
Additionally, at $1997, its definitely not the cheapest Affiliate Marketing course on the market! Whether or not you can afford this is one thing; then there is the fact that you're going to need to refer quite a few products before you break even on the upfront course price.
Remember, you'll need to pay for platform costs for your Sales Funnels, Email Marketing etc – there is quite an outlay up front.
Instead, for a far more reasonable one-off cost of $197, you can can get lifetime access to Savage Affiliates by Franklin Hatchett.
Its one of the most thorough courses on the market right now, with in-depth training on niche research, asset building (including website creation and optimization), Sales Funnel, Email Marketing, SEO, Paid Traffic, Free Traffic (including Social Media and YouTube) and more.
If you take a look at my Savage Affiliates Review you'll be able to see exactly what is included and my results from applying the content of the course.
Take a look and see for yourself. You'll be pleased you did.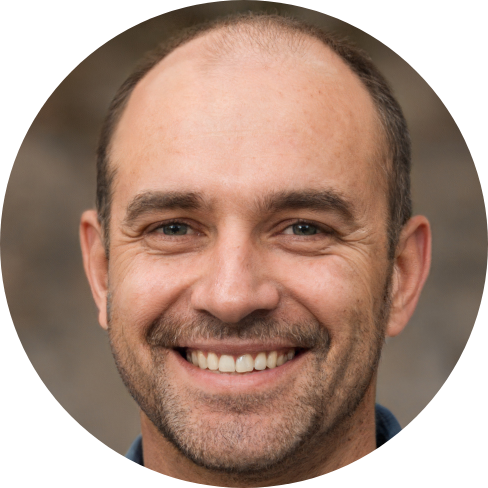 Hey, I'm Jeremy; a seasoned entrepreneur that has been earning his full time income online since 2005. My online business portfolio includes eCommerce stores and affiliate marketing niche sites. I also make money through Blockchain and Crypto. I created Unrivaled Review to share my knowledge, experience and recommendations for anyone looking to pursue such ventures.