If you spend time browsing eCommerce and dropshipping content on YouTube, sooner or later you'll come across Alexander Polischuk and his channel. It turns out he has some products for sale. This review here today will be taking a closer look at them, whats included and ultimately if they are worth your investment.
So let us know take a closer look at who Alexander really is and his experience, before turning to his products and what you ultimately get if you decide to enroll in them.
At the end, we will be going over my final verdict and what I would do in your situation; so be sure to keep on reading until the end!
Who Is Alexander Polischuk?
Alexander Polischuk is an online dropshipper, ebay store owner and content producer based in the United Kingdom (but born in Isreal).
He is perhaps best known for his YouTube channel, (c/AlexanderPolischukOfficial), where he has acquired over 8.5k subscribers since he launched back in 2018.
His channel is focused on content all about building a business from home; mainly covering the dropshipping business model and using the Shopify and eBay platforms to do so.
In more recent times, Alexander appears to favor the Shopify platform. Whereas his original content focuses more on eBay and building an online business there.
His videos are quite varied ranging from strategy and how-tos, to recommendations, personal results and interviews with other fellow dropshippers.
There is not much information about Alexander outside of YouTube about who he really is and what he has achieved.
The Story on his website, where he also sells his products, essentially outlines his background. First being in the army on Israel National Service, not holding a degree, wanting to be a football (soccer player) and building a successful eBay dropshipping store himself from scratch having failed implementing the content of another, unnamed course.
It appears that Alexander makes his online income through both eBay and Shopify dropshipping, and the sales of his products which we will now take a look at below.
Alexander Polischuk Products
At time of writing, there seems to be several different products for sale over at Alexander Polischuk's site, which goes by his namesake (alexanderpolischuk.com/).
In total, there appears to be five available.
Many of these are mentioned or referenced in his YouTube videos, or included in the descriptions.
Let us know take a closer look at what each of these are:
Aliexpress Dropshipping Course
The AliExpress Dropshipping course is perhaps Alexander's signature product.
It aims to be a complete training on building an eBay dropshipping business, and using AliExpress to source your products.
There are around 80 videos in the course, covering different topics and process. Below you can see the videos included in each module:
Module 1: Starting Your Journey: Welcome to the course, an intro to the business model and how to join the private FB group.
Module 2: The Basics: eBay/PayPal fees, linking accounts, eBay store Subscription, using the Seller Hub, eBay Selling limits, and how to find products to buy are covered here.
Module 3: AliExpress: Why source products from AliExpress, shipping options, long shipping times and verification.
Module 4: eBay Business Policies: Overview, along with policies on payment, return and shipping
Module 5: Before We Start: Why to list 3-5 products and listing your first product.
Module 6: Chrome Extensions and Tools: Calculators, Product Images, Cash-back and Analytics.
Module 7: ShopMaster: using the ShopMaster platform (listing tool), linking your eBay/AliExpress account, optimizing your settings, using the chrome extension.
Module 8: Product Research: finding winning products, using the snipping method, building a sellers list, product research using Zik, manual product research, finding cheaper products
Module 9: Product Listing: listing optimization, improving product titles/images and selling strategies.
Module 10: Processing Orders: Using ShopMaster, getting cash-back, uploading tracking numbers, saving money on bulk orders, what to do with AiExpress cancelled/out of stock orders and overcoming shipping issues.
Module 11: Customer Service: how to handle, handling shipping questions and dealing with negative feedback.
Module 12: Returns & Cases: Preventing customer from returning to China, dealing with damaged products, dealing with AliExpress disputes, earning money from returns, dealing with orders where tracking confirms delivery but customer did not receive the item.
Module 13: eBay Promoted Listings: What they are, using them and setting them up.
Module 12: Advanced Tips: How to scale.
This course is available for £147 (~$200).
The FAQ section states it can work if you do not reside in the UK or even the USA.
eBay Manual Dropshipping Blueprint
The eBay Manual Dropshipping course aims to teach you how to build and scale an eBay store from scratch.
There are 16 videos in total, that cover different topics and process steps. Below you can see the modules of the course:
Module 1: Foundations: how to create an eBay store from scratch.
Module 2: Product Research: how to find winning products.
Module 3: Listing: How to list your items on eBay.
Module 4: Pricing Strategy: how to effectively price your products.
Module 5: Increase Profits: how to be competitive to increase your sales/profits.
Module 6: Advanced Tips: to help you manage/scale your store.
This course is available for for £167 (~$221), but you can also add a private 1 on 1 (hour session) with Alexander for an additional £20 (~$26).
Private Mentorship Group
The Private Mentorship Group is a closed community you need to pay to be able to join and retain access.
Inside, Alexander posts weekly live mentorship sessions for all students that cover eCommerce, dropshipping, social media and other online business techniques.
Weekly videos are held via Zoom and last for 60-90 minutes. They are published on Saturdays.
Sometimes, guests are invited over whom have experience and knowledge with online business.
You also get access to a private Telegram chat to talk to other like-minded people and can sign up to an email newsletter for news on updates, information and support.
Access to the Private Mentorship Group costs $9.95 (~£7.49) for the first month and $19.95 (~£15) each month thereafter.
It appears this group is mainly aimed at a US based audience.
Dropshipping Video Ads
Dropshipping Video ads is a service where you can pay to get a professional video ads. Alexander will be contacting his private video editor to take out the service on your behalf.
The service costs £50 (~$66) per ad that lasts for 45 seconds to 1 minute in duration.
You should get the video in 1-3 days since placing your order, and you should be able to request 1 revision after it has been delivered.
Consulting Call
Alexander Polischuk also offers his time with his 1 on 1 private coaching calls.
Here you can talk to Alexander for an hour to discuss your business, ask questions and get help; leveraging his experience.
The call will be held over Zoom, it will be recorded and screen sharing in place to support the call.
Each consulting call costs £40 (~$53)
Final Verdict
Alexander Polischuk appears to be a successful eBay store owner; claiming to profit from the dropshipping business model and making a full-time income online. However, how much he actually makes through his stores cannot be verified.
Alexander is not shy to release new products; with over 5 currently available, there appears to be an option for everyone who is looking to get started making money with dropshipping.
However, for me, there are a couple of reasons in why I would not sign up to any one of his products.
Firstly, the AliExpress to eBay business model is one that comes with great risk. It is not even allowed, as per eBay's official policy.
With eBay, customers expect their products to be delivered fast and this is perhaps the number one reason why this is banned. In fact, there is a reason why there is an entire section in the AliExpress course on customer service, and videos covering handling shipping questions an addressing negative feedback.
Even if you were not to be banned or shutdown, with a platform like eBay, getting negative feedback heavily dampens your sales, and you are unlikely to succeed when these start to accumulate (and they likely will).
This is perhaps why Alexander has recently turned to Shopify; although his training courses products do not seem to reflect this platform yet. Instead, focusing on eBay.
It appears that eBay is where his experience and knowledge lay, so whether a consulting call would be beneficial is open to debate.
With these factors in mind, I would like to suggest an alternative.
eCom Elites by Franklin Hatchett, is perhaps the best, most complete online training courses for this business model. It has over 8,500+ students and counting.
eCom Elites is as comprehensive and thorough as it gets; providing you with the A-Z of building a successful eCommerce business.
Here is what is at the core of the training:
Niche Research
Product Research
Product Sourcing
Store Setup
Google Ads
Facebook Advertising
Instagram Advertising
Free Organic Traffic
Search Engine Optimization
Chatbot Marketing
Sales Funnels
Email Marketing
And much more.
You also get access to a closed and private mastermind, weekly videos, instant access lifetime updates all for an affordable one time price. You can also get the ultimate package that comes with done for you funnels, and two bonus eBooks of the best niches to sell in and 6 of the best products to sell.
My review runs through the entire course and everything that is covered. I suggest you read my review of eCom Elites
Soon, you will see exactly why this is the course for you, and why this is the only product you will ever need if you are serious about building a successful business online.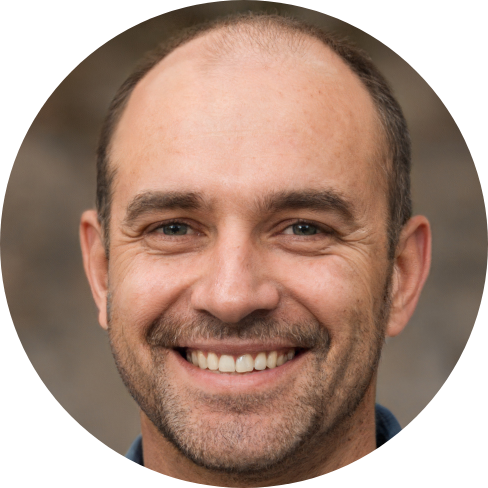 Hey, I'm Jeremy; a seasoned entrepreneur that has been earning his full time income online since 2005. My online business portfolio includes eCommerce stores and affiliate marketing niche sites. I also make money through Blockchain and Crypto. I created Unrivaled Review to share my knowledge, experience and recommendations for anyone looking to pursue such ventures.