If you are looking to start dropshipping then you are going to need a store to sell your products. You may have come across AiDrop Store; a team of developers and fellow dropshippers who provide a number of store building and packaged services. This review will be taking a closer look a the services they have on offer.
AliDrop Store are a business that offers dropshipping and eCommerce services. At time of writing, they currently offer three different packages: WooCommerce Development, Shopify Development and Fix Your Store.
Each of which is aimed at a different audience and platform, and it will be up to you to ultimately decide whether or not you want a store to be hosted and run via WooCommerce or Shopify.
Shopify is the most common platform for dropshippers and eCommerce businesses due to the number of integrations, applications and functionality available but that doesn't necessary mean that you disregard WooCommerce (which will be managed via the traditional WordPress CMS. There's pros and cons to each but that is not the purpose of this article today.
Instead, let us take a look at what they offer, how they work and what you get.
AliDrop Store Review
AliDrop Store are an online service provider that help you to get up and running with an eCommerce store online. They can help you get a store set up, or optimized, on the WordPress (WooCommerce Plugin) or Shopify platform.
As such they are have three different services available:
WooCommerce Development,
Shopify Development and
Fix Your Store.
Each service is available with a Basic, Advanced and Ultimate Plan each differing in the amount and type of extras you get.
AliDrop Store have recently been marketing their services on Social Media. You may have seen their Facebook Ad or their Instagram Ad (below).
If you're like me and stumbled across them through an Ad, you're probably not sure of who they even are and what they do.
Their About Us page states that they are a team of developers and dropshippers with several years experience who sell their expertise in the form of a pre-built store/redesign to your current store and a number of other extras (like some extra dropshipping training).
The concept behind their offering is that you can get an optimized store without having to make an educated guess as to what will work for conversions and you do not have to put in the upfront work to build a store.
How Does AliDrop Store Work?
The process is simple, you choose from one of the packages they have available, you pay and then you wait.
Depending on the plan you opt for, it takes between 3-10 business days for you to get your login credentials for your newly built store or for your original store to be optimized and ready.
The more expensive plans have a quicker turnaround rate.
Let us now take a look at the services they provide in greater detail:
WooCommerce Development
The WooCommerce Development plan is for those of you who want to own a store that is run through WordPress. WooCommerce is actually a plugin that you install to add eCommerce functionality to your store.
Basic – ($397)
The Basic Plan provides you with a simple WooCommerce store.
You get an SSL Certificate installed, hosting, a domain name and a logo. Your store will also be mobile responsive, integrated with Google Analytics and you'll also have payment gateways set up and a dropship plugin added.
You'll also get access to a Facebook Ads tutorial training which shows you how to create a Facebook Ad campaign from scratch. The Website Management Tutorial explains how to do so with WordPress.
Advanced – ($697)
The Advanced plan comes with all the above, but you also get access to a dropshipping course which provides training of how the business model works and how to effectively do it.
You also get some Niche Research conducted for you so if you do not know what to sell then this will help you decide.
Ultimate – ($997)
The ultimate plan comes with all the above and also a Personal Mentor whom will support you if you have any questions or need any further support.
Shopify Development
The Shopify Development plan is for those of you who want to own a store that is run through the Shopify Platform.
Basic – ($247)
This is the equivalent of the WooCommerce basic plan, and you'll get a store built for you and delivered within 3-5 days.
Due to the technology and that it is purposely built for stores, the basic plan is cheaper as it will require less work from AliDrop Store upfront.
Advanced – ($497)
Again, the Advanced plan comes with all the above, but you also get access to the same dropshipping course you get on the WooCommerce Advanced Plan.
Ultimate – ($997)
The ultimate plan comes with all the above and you also get the access to the Personal Mentor.
Fix Your Store
This service is aimed at those of you who have already tried dropshipping and are not quite making any real success of it.
you are sending traffic to your store but its not converting. The idea is that this package will enable your store to be better optimized and you can learn some strategies to increase your sales.
Basic – ($197)
The basis of this plan is the dropshipping course. It consists of around 50 videos which covers how to how to set up a store from scratch, make it look trustworthy and scale your business.
Outside of the course you also get some niche research, domain name and product research suggestions.
You'll also gain access to some content explaining how to write a product description, create an ad and marketing campaign.
Advanced – ($297)
With this plan you get the dropshipping course, the extras of the basic plan, and also a website redesign.
Ultimate – ($497)
For $497 you'll be getting all of the services of the Basic and Advanced Package (so the course, a store redesign) but you also get a mentor to help you along the way.
Final Words and Verdict
AliDrop store offer a range of services for both future and current dropshippers. Their services are based on the Shopify and WooCommerce platforms and help you to get your store up and running, or optimized, depending on what you need.
This is one approach to take.
Another that I see is getting on a comprehensive and in-depth eCommerce course like eCom Elites. For an affordable $197, you'll learn how to:
Create an optimized Shopify store from scratch,
Conduct extensive Niche, Product and Supplier Research,
Run, manage and scale Facebook and Instagram Ads,
Set up a high converting Email Marketing Campaign,
Utilize Chatbot Traffic,
Build and automate with Sales Funnels,
Run profitable Google Ad campaigns,
Leverage free Organic Google Traffic
and more.
Having personally been a student (read review) of eCom Elites, I would strongly recommend that you sign up to the course.
In fact, you could even get the training and the premium eCom Turbo theme together for just $297.
That will give you all the training you will ever need to run a successful eCommerce store and the one of the most optimized themes (with over 10 conversion boosting apps with free lifetime access) for conversions currently available on the market.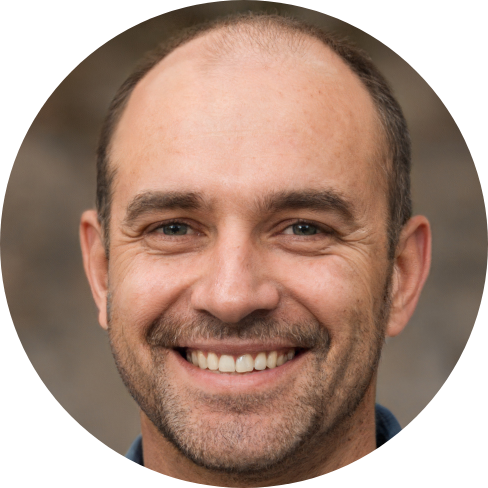 Hey, I'm Jeremy; a seasoned entrepreneur that has been earning his full time income online since 2005. My online business portfolio includes eCommerce stores and affiliate marketing niche sites. I also make money through Blockchain and Crypto. I created Unrivaled Review to share my knowledge, experience and recommendations for anyone looking to pursue such ventures.