If you are looking for content regarding the Amazon FBA business model, then JT Franco is likely a name you have come across. He has released his owning video training course, called the Amazon FBA Fire Academy. Today, we will be taking a look at this course, whats included and whether or not you should sign up.
Amazon FBA is become quite a popular opportunity of late; leveraging the power and the traffic to the worlds largest eCommerce site.
There is no doubt that there is money to be made, but is this the course that is going to help you do so?
Let us take a closer look at the course creator before moving onto the content. At the end you'll be able to discover my verdict on what I think you should do, so be sure to keep on reading until the end!
Who Is JT Franco?
JT Franco is a young entrepreneur, marketer, content producer and FBA'er (if we can use this title) from Canada. He is mostly active on YouTube, but does have other social media profiles.
He has built his brand around 'building empires' and the power of grinding to get the results that are possible.
His YouTube channel, which goes by his namesake, has expanded to over 70,000 subscribers since 2017 so he must be doing something right!
On his channel, he includes a video on who he is and what he is all about. He states that his channel, and outlook, are for those who do not want to cruise through life like everybody else – turning the back on the 9-5 in the pursuit of making an income online.
His YouTube channel primarily contains content all about Amazon FBA; although you will find a few motivational videos and those related to his own life.
There are a number of videos about FBA business strategy, concepts, ideas and recommendations; although the more thorough training is reserved for his course.
On his personal website, JT states that his mission statement is to "Help People Start & Grow Amazon FBA Businesses".
In JT's story, he states that he dropped out of high school at the age of 17, turning to FBA at 20 years old. He claims that he is now making $15,000 per month.
JT also has other social media profiles, mainly Instagram, where he has acquired over 12,000 followers. Content there is obviously quite limited, but has expanded his reach to promote his brand.
Amazon FBA Fire Academy Review
Amazon FBA Fire Academy is an online video training course which outlines how to build an Amazon FBA business.
The concept is that you will learn to identify and sell 'everyday' products to a huge customer base, vising Amazon directly for their products.
The course is hosted over at emeacademy.com, where you will be presented with two options:
Access to a Free Training (Webinar)
Access to the sales page to purchase the full course right away.
Note: The Free Training will ultimately lead you to the full course; the idea is to get you interested in the paid product.
Free Webinar
To access the Free Webinar, you first have to 'reserve your seat'. Here, you choose from a number of time options, and then provide your name, email and phone number.
Interestingly, the webinar is recorded so you will always have a time-slot available to join.
Consider that providing your email address will add you to JT's email list and you will begin to receive emails about signing up to the full course.
Once you have 'reserved your seat', you will need to wait 15 minutes for the recorded Webinar to begin.
Its titled 'How I Created A 7 Figure Per Year Amazon FBA Business',
Here is what is covered so you do not need to watch it:
An outline for who this opportunity is for (doers, those willing to invest).
Overview of JT's Story, including his background.
What the FBA model is.
What some individuals are making with FBA.
Why to get into Amazon FBA.
Importance of being FBA verified
Importance of Product Pages
Importance of ethically removing competition.
An Amazon product JT is selling.
An Amazon FBA Funnel.
As you can see, there is not much 'training here'. Its mainly an overview without any actionable steps and insight.
Instead, its mainly an introduction and marketing strategy to promote the full, paid course.
Amazon FBA Fire Academy Premium Course
The full, premium course costs $1997, which the Sales Page states is at a 50% discount. How long for, us unknown.
Otherwise, you can pay 5 installments of $599 if you wanted to break the payment down into a more manageable amount. Consider that's $2995 in total) and thus you'll be paying considerably more.
Yes, you read that correctly. This is not a cheap course.
You do get lifetime access, and can pay via Credit Card and PayPal.
The Amazon FBA Fire Academy Course is currently in its 2.0 version; as to what happened to version 1 is unknown. But, the course sales page does state that the content is updated monthly.
The course is marketed for all people, and the content is supposed to be suitable for people at all stages of the process. So, it aims to be beneficial whether you have no experience or you have already started FBA but are struggling to make sales or turn a profit.
Here is what is included in the course:
Training library of video content.
​Access to the Amazon FBA Fire Academy email address; where you can get support and ask questions on your Amazon business.
Some templates and scripts to use with suppliers and reviews.
Ability to join some live Q&A sessions with JT and fellow students.
Access to a private Mastermind Group to discuss FBA/course with fellow students.
The individual course modules and training library covers:
Course Modules
How to start with Amazon FBA
Your Foundation (what you need in place)
Fundamentals to Amazon FBA,
Product Exploration (Part 1)
Product Exploration (Part 2)
Bringing your products to market,
Shipping logistics,
Creating a sales-driven listing,
Product Launch,
PPC and Advertising
So in total, you'll be getting access to 10 modules as part of the training.
Final Verdict
The Amazon FBA Fire Academy appears to be a great training course to learn about how to build a profitable FBA business.
There is no doubting that this is a huge opportunity; Amazon are the largest eCommerce website in the world making around $90 billion each quarter!
It makes sense to take a slice of that pie, and actually sell on platforms where customers are going, first.
However, I do not believe this is the best course for you.
At $1997 (cheapest option), this course is pricey. You are going to need to invest in your business, and setting yourself back this kind of sum just doesn't make sense to me. Especially upfront when funds are typically tight.
Additionally, it is not entirely clear on what is included in the course. You literally have to sign up to find out.
Even then, the course is at time of writing, just 10 modules in total. There's a lot that of content that is not included and would have been great to have seen.
So, I would actually suggest you take a look at Ultimate Amazon Seller by Philip Covington. It costs just $597; coming in at a fraction of the price, and includes absolutely every thing you need to build a profitable FBA business. you can even see on the Sales Page exactly what is covered.
Why would you pay four times than you need to?
My review breaks down the entire course, and what you will immediately get access to and what is covered in over 27 modules and 270 learning resources (videos, downloads and resources!)
What I personally love about Philips course is that he injects his experience and knowledge of how to actually build a business; so you are going to learn about the important, yet often neglected content on bookkeeping, taxes and insurance and more.
Philip Covington has been selling on FBA since it all began; he has also been in business for decades and has considerable business acumen. This is not some 20 year old who is working on his first online business.
Plus, you can even pay a little extra (if you wanted) to get some hot product picks to start out with.
These are products that have been heavily researched and come with data to back it up. They sell, and Philip will outline the process of acquiring them and all the systems you need in place to get them in your inventory.
So, check out my review and see for yourself on why this is the best choice to get you started with this fruitful opportunity.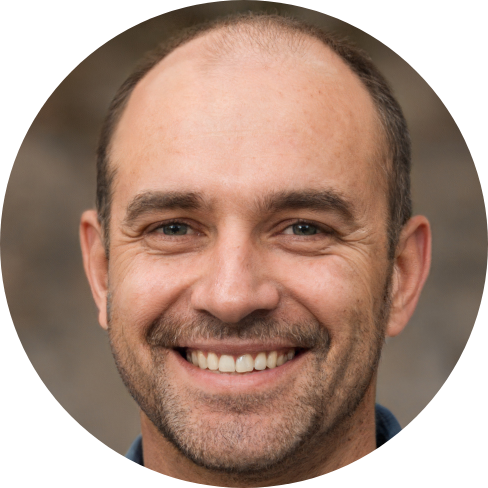 Hey, I'm Jeremy; a seasoned entrepreneur that has been earning his full time income online since 2005. My online business portfolio includes eCommerce stores and affiliate marketing niche sites. I also make money through Blockchain and Crypto. I created Unrivaled Review to share my knowledge, experience and recommendations for anyone looking to pursue such ventures.