Amazon Wizard is an Amazon FBA course by UK based entrepreneur Sajad. In this review, we will be taking a closer look at the course, what is covered and whether or not it is worth enrolling.
If you are new to Amazon FBA; then you will be surprised to learn that the majority of products listed and sold on Amazon are from independent sellers and businesses. This could be you.
In fact, you do not need to stock any inventory, it does not require much starting capital and you can work from home.
With a range of benefits to this opportunity, and to the sheer growth of Amazon, it comes as no surprise that its become popular of late.
As such, many courses have been released which aim to teach you the process steps to getting started and what it takes to manage and scale a business with this model.
Amazon Wizard is one of them, so let us know take a closer look at the creator of the course and most importantly, the course material.
Who Is Sajad?
Sajad is an entrepreneur, Amazon FBA business owner, investor and content producer from the UK.
Interestingly, his background and experience is as a doctor in the NHS (National Health Service), but his desire for a more flexible lifestyle led to him exploring the FBA business model.
Sajad claims that in as little as three months he was earning the same amount through Amazon, as he was with his full-time career, all by selling private label products.
Sajad is perhaps most notable for his YouTube channel, where has acquired over 45,000 subscribers at time of writing.
The content he creates here includes Amazon product research, product launch and product reviews among other FBA-related topics.
You will also find a lot of trading-based videos on his channel; it appears that he speculates and creates content in regards to his own investment portfolio.
Sajad is a keen advocate of amazon product software tools such as: Jungle Scout, Helium 10 and also feedback genius.
While there is some useful information and content that he has put out for free on YouTube, the Amazon Wizard course serves as an extension with more advanced strategies, recommendations and his experience and knowledge of the industry.
Amazon Wizard Review
The Amazon Wizard course aims to be a thorough Fulfillment by Amazon training course that helps beginners and even experienced sellers become profitable.
It aims to provide you with the information, resources and instruction to have your store set up and running in a matter of weeks.
The total cost of Amazon Wizard is £897/$1173 on current exchange rates, you can pay via Credit Card and PayPal.
Modules of the Course
There training is divided into 14 modules, with around 130 videos in total.
Each module attempts to teach you a different part or process of the business; whats involved, how to set up and how to manage each aspect.
Module 1: Introduction to Amazon Selling & Account Set Up
The opening module of the course provides an introduction to the course and what you can expect with Amazon FBA. You get a high level overview of how your business will look, how it will work and how you will make money.
Training here covers how to set up and register your Amazon FBA account, how to incorporate a limited company and getting your documents verified (for UK businesses only).
Other videos here cover the type of bank account that is recommended, setting it up and registering for online banking. You will also learn about VAT both in terms of registering and calculating it to manage your expenses.
Module 2: Amazon Product Research
In module 2, you turn to product research. You begin with the basics before moving onto using some of the recommended software to use including Jungle Scout.
You learn about calculating profit margins, budget allocation and FBA fees.
There are videos about how to select a product and niche along with how to get ideas and some strategies to try, before looking at demand in a niche and understanding market trends.
Prohibited items are discussed, along with how much money you should be looking to invest to begin with on your first few products.
Market depth and competition are other useful videos in this modules, along with appraising products to increase your chances of success.

Product price listing history and differentiation are considered important along with recommendations are what you should do if you get stuck.
Module 3: Private Label or Arbitrage
This short module introduces you to the different strategies you can pursue – private label or arbitrage.
Private label is where you create your own brand and line of products, whereas retail arbitrage is about purchasing products cheaper and then sending them into Amazon to sell them on for more.
You learn about how to do both and what may be best for you.
Module 4: Registering Your Brand
Next, you turn to registering your brand to make it a more long-term venture.
You learn about restricted categories and how to get ungated in them. Gaining approval and the documentation (such as invoices) you will need is discussed.
Patents and trademarks are also something to be aware of and you learn about those, even how you register your own trademark if and when required.
Module 5: Finding Suppliers And Shipping
With products in mind, you begin to look at contacting suppliers. You learn about the general process and how you should approach it.
You learn about the different marketplaces to source products from (Alibaba, DHGate, 1688, AliExpress) and how to use some of them to contact suppliers.
Initial email inquiries and how to approach them are taught.
You then move on to a mini-section on importing; including the number of products you should order the first time, and how to negotiate and cut costs going forward.
Sea and Air Shipping options are covered and the kind of countries to source products from.
Module 6: Amazon Seller Central Basics
In module 6, you learn about Amazon Seller Central; the interface to manage your business.
You learn about choosing a category and subcategory for you products, how barcodes/EAN numbers work and where to purchase them.
Then, you are taught how to list a new product, add variations, and how you can use multiple channels to fulfill orders i.e. through eBay, Etsy etc.
Other videos here cover how to send products to Amazon, label and package appropriately, avoid delays and even deal with hijackers!
Module 7: Creating & Optimizing Listings
In module 7, you learn about the main keyword optimization tools and how to use them. Helium 10 is one such example that is recommended.
You learn to discover keywords to use in your listings and how to test them to ensure you make sales. You also learn about how misspelling words and other tricks (such as using HTML) can even help you.
Pricing strategies and psychology is also covered along with other optimization tips.
Module 8: Product Image Creation
The importance of your images is covered in module 8.
A number of techniques are taught here to ensure you stand out and your products are differentiated. Social proof, comparisons, value amplifiers, lifestyle benefits are all covered.
Module 9: Product Launch
This module teaches you how to launch a product successfully.
Videos here cover the process and what you can do to ensure your products make sales following the first few days after listing.
Promotions, coupon codes, vouchers, deals and giveaways are all emphasized and discussed here.
Module 10: Getting Amazon Reviews
The importance of Amazon reviews and how to get them comes next.
You learn about the process and what it takes to get positive verified reviews. including some methods to do so.
The Amazon Early Reviewer program is mentioned along with using automated emails with Feedback Genius as an approach.
Module 11: Amazon Sponsored Ads
Using Amazon Sponsored Ads to boost your sales is covered in module 11. Here is an overview of what is covered:
Overview of the Sponsored Ads (PPC) program,
Understanding Where & Why PPC Ads Show
Understanding Advertising Cost Of Sales (ACOS)
Calculating Breakeven ACOS & Profitable Ads
Understanding PPC Terminology
Setting up PPC campaigns and optimizing them further using keywords and phrases
Analyzing PPC ad data
Troubleshooting campaigns
Monitoring campaigns
Module 12: Amazon Brand Registry Product & Store Setup
In module 12, you look at registering your brand with the Amazon brand registry.
You also learn how to create your own amazon Brand store page.
Module 13: Other Troubleshooting
The penultimate module covers some issues you may experience and how to overcome them.
You look at some reasons why a product may not sell, how to clear stock/inventory and how to provide invoices to your customers .
You look at what to do if you are having a period of slow sales and how to increase your conversion rates using promotions.
Lastly, there is a video of what to do in the case of an Amazon Account suspension.
Module 13: Scaling Your Business
The final module of the course teaches you how to scale your FBA business.
Videos here cover the importance of staying on top of Amazon policy changes, T&C's and how to protect your seller account.
You look at selling internationally, such as in Europe and some of the things you will need to consider here.
The final videos discuss having multiple seller accounts and how to manage them.
Final Verdict
Amazon Wizard was created to provide a step by step training course of the Amazon FBA business model. It is targeted at both beginners and those whom already have some knowledge or experience, yet have limited success to date.
There is no doubt that this is a thorough and well considered course. Sajad does appear genuine and there is a lot of content here.
However, this course does not appear to be suitable for everyone, or for a truly global audience.
The course is aimed primarily at UK based Amazon FBA sellers. A lot of the content covers setting up a business in the UK and eve covers topics that do not hold true for other countries, i.e VAT (Value Added Tax).
The training is taught from the perspective of launching products on the Amazon.co.uk platform, and reaching an audience and customers based here.
So, while this course may be useful for those based in the UK, it does not appear to be ideal for those anywhere else in the world.
Beyond this, there is a lot of software and tools recommended in this course that do not come cheap. Sure, they may be useful and even recommended, but you do need to consider that your investment in the training doesn't just stop at the course fee. Jungle Scout as an example is $20 per month, and this is just for the basic licence.
So, I would like to recommend an alternative that may be a lot more suitable for you.
The Ultimate Amazon Seller by Philip Covington is a terrific course at half the price.
This is another highly regarded course that outlines exactly how to build, manage and scale a profitable FBA business, all from scratch irregardless of your knowledge and experience.
My review breaks down the Ultimate Amazon Seller course and why I rate it so highly.
There are 27 modules and more than 270 learning resources (videos, downloads and resources) covered, all of which suit an american/global seller.
Philip is another, highly-regarded FBA expert and seller. He has been in the industry for decades and has a lot of knowledge and experience under his belt.
Plus, there is even the opportunity to invest a little more in the course upfront and get access to some heavily researched products that you can pursue from day one. Philip will provide you with comprehensive data and why these are ideal products to launch with. This is an ideal approach for a beginner.
Additionally, you can follow his thorough product research methodology to discover your own in demand products.
So, if I were you I would take a look at my my course review.
Then, you can make a more informed decision as to what is going to be best, for you.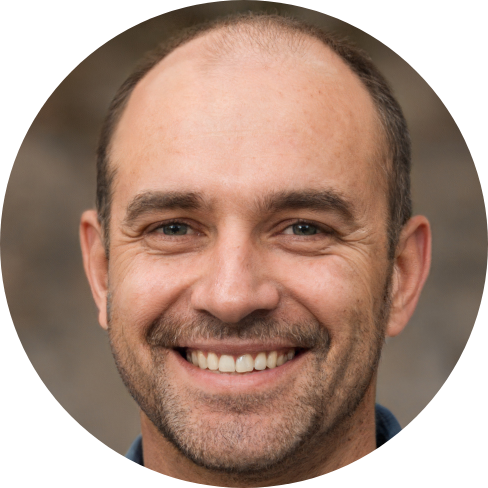 Hey, I'm Jeremy; a seasoned entrepreneur that has been earning his full time income online since 2005. My online business portfolio includes eCommerce stores and affiliate marketing niche sites. I also make money through Blockchain and Crypto. I created Unrivaled Review to share my knowledge, experience and recommendations for anyone looking to pursue such ventures.