If you have discovered the eCom Inner Circle course by Arie Scherson and are looking for a review then you'll be glad you stopped by. I will help you to make an informed decision and outline if it is a course that you should buy.
If you keep reading you'll discover exactly what you will be getting if you sign up, whether it is worth the price, and if there are any other alternatives which you should consider.
Who Is Arie Scherson?
You will most likely have found Arie Scherson on YouTube. He has an active channel where he provides a lot of free content on the dropshipping model. Arie is not one of those Shopify Gurus who sells the dropshipping dream and his course by renting sports cars, boats and anything in between. Sure, if you like that thing it can be good entertainment, but that doesn't mean they are necessarily any better or knowledgeable at dropshipping than the next guy.
Instead, he tends to promote his dropshipping course and also reveal some other useful videos on topics like Entrepreneurial mindset hacks, niche and product research, and every now and again a few eCom methods.
If you click a link in one of his Youtube video descriptions you'll likely head to the course Sales Page. Once you provide some optin information you'll be redirected to Teachable which the platform where the course is hosted. After payment (PayPal or Stripe) your login details will be automatically sent to you right away. From there you are able to login and access the members area.
eCom Inner Circle Review
Ecom Inner Circle is an online course that claims to teach you how to fully understand and build an eCommerce business. There is a big emphasis of this course on Facebook Adverts in particular. Arie further claims that in 30 days you can expect to have a $100 day – regardless if you are a complete beginner or have tried to dropship with little success.
The course aims to be a stepy by step guide that you can follow and replicate on your own store.
I will now run through all of the modules (sections) of the course so you can see what is included in each one:
Section 1: Introduction
The first module in the course is your typical introduction. It contains videos on how to get the most out of it and tries to set some expectation on what it is possible to achieve.
One of Aries main suggestions is to take notes as you go through each of the modules. This way you are more likely to implement and learn opposed to rushing through it and misunderstanding the information.
There is a video that explains what the "Inner Circle" is and how it works plus there is a mention that the course is going to be frequently updated.
So basically the idea is that you pay the $347 fee once and if any updates are required to the existing videos (e.g. Facebook update their Interface) or new content is added (e.g. New strategies are discovered and added) you'll be able to access this content.
This sounds great but whether or not this is actually true is a whole other thing.
Section 2: Store Design and Setup
The second section of the course is pretty standard with online dropshipping courses. Its all about setting up your store and optimizing the design for your customers.
You start by learning the difference between a General or a Niche specific store; Arie then helps you decide whats best between the two for you.
The eCommerce platform recommended in the course is Shopify which should not come as too much of a surprise. After this module you should have a fully functional and operational store.
There are quite a few videos in this module which differ in terms of length and depth; some last a couple of minutes and others last up to 15 minutes.
The Live Store Creation video is optional but is helpful if you get stuck. Its basically a video that walks you through store setup and you can see Arie do this on his very own store. This is a video therefore suitable for beginners and who have not used the Shopify platform before.
There is also a video on Apps and one that is regularly mentioned is called Commerce Inspector. This enables you to spy on other stores so it might not even be for you or required. Nonetheless its useful to know.
Other videos which are required but nothing out of the ordinary are: logo creation, how to set up currency conversions using a recommend app and also setting up your payment processor.
While it iss useful content and great to have all in one place – there does not appear to be any advanced info here or that's going to be a gamechanger for your store.
Section 3: Product Research
As it sounds, this section was included to teach you how to research effectively to find profitable products. Arie states that a winning orkduct will earn you 4,5 and 6 figures and while this sounds great is probably a little far-fetched for a brand new store.
The early videos in the module are more suitable for beginners as they tend to conver the obvious and common strategies but there are a few extra lessons for advanced dropshippers.
One thing I've noticed about this course is that Arie is quick to recommend Apps and tools that he is either an affiliate for or he owns. This appears to be a money making ploy and considering you are already paying for the course, it seems a little much.
An example of this is when Arie recommends a software called ProductListGenie.io which costs $97 per month. Arie is the cofounder and owner of this software… not much more needs to be said.
Nonetheless there are six separate strategies that you can use to find products. You'll also get some information on how to find highly relatable and profitable similar products to boost your store inventory and make more sales.
One of the final videos discusses how it will be difficult to find your first winning product. While I personally appreciate Aries honesty here it also kind of contradicts his earlier statements and appears to be a pledge to cover himself should you not see favorable results from the course.
Section 4: Intro to FB Ads
This module is more of an intro to the next one that follows. It is therefore a basic overview FB ads whereas module 5 looks at the advanced elements. In many ways, this section is the why to use Facebook Ads and the next being the how.
You can expect to learn about what FB ads really are and how you will use them to test products. After, you learn about budgeting and why you should set up a daily maximum budget for your ads.
Finally Arie covers the number of products you should and expect to test. He recommends that you actually test multiple in the beginning.
Section 5: Facebook Ads
The Facebook advertising section is typically the longest and most in depth of any dropshipping course. This is primarily because traffic is so important to making sales and FB appears to be the easiest, most targeted and cheapest way to drive it. While free organic methods, like SEO, can be profitable and should be part of the strategy FB ads are one of the quickest ways you can start earning (if setup and optimised correctly).
The first video is your standard FB Ad account store set up and pixel installation tutorial.
Next Arie explains how to create a Facebook Page for your store (which is pretty self explanatory) and then there is a video on how to create a video ad.
After, you learn how to split test your ads so you can find the winning ads. There is also a lesson on "creating your first campaign live" which is basically an over the shoulder demo of how to setup a FB campaign.
Naturally, the next video that follows is about scaling those winning ads you detected earlier in the section. Arie explains how you can properly optimise your Facebook ad account to more easily understand the data and the analytics. He also mentions how you can manage failing campaigns and when and why you should try to save some of them.
Finally, there is a couple of videos on how you can scale quicker and lowering your ad spend.
While there is a good amount of material in this section, and while Arie is on the right tracks with what he is covering, it is a lot more limited compared to Franklin Hatchetts eCom Elites Course which has over 50 videos on Facebook and Instagram Ads.
Section 6: Advanced Facebook Ads
The concept behind this section is that its the next level of the previous section. It is for those of you who have suceeded with some preliminary and more basic Facebook ads and you have started to make some money through this marketing channel.
In this section you will learn how to set up look a like audiences, create custom audiences and how to retarget.
Next up is a series of videos on micro testing and how with this method you can scale from 5 to 6 figures relatively quickly. You'll also learn about order fulfillment capacity and how to calculate it (which I found to be pretty worthless) and then how to manually bid for advertising slots.
Finally there is a case study that is supposedly making $10,000 a day. There isnt any really applications or any way you can replicate this so I didnt see any real value in it. Then theres a similar case study on how Arie went from 0 to $50,000 in 60 days. Again, theres little use for this other than a little inspiration.
Section 7: Maximizing your Profits
This module is all about increasing your profits using the back end of your Shopify store.
An example of the recommendations given – you are advised to install an application on Bulk Pricing which enables you to up sell.
There is also a video demonstrating how you can create an abandoned cart recovery email sequence to get more sales from interested buyers. You'll also learn how to use Shopify automatic emails to set up email chains to your buyers. The idea is that you can then sell further products to your customers who have already purchased from you.
Lastly you'll find a video on using Manychat which enables you to retarget customers on FB.
Section 8: Building a Brand
The final section of the course aims to teach you the importance of building a brand. This is critical for long term success. There are a few short videos explaining some ways you can do this.
Arie suggests to only try and build a brand when you have some winning products but I would have to strongly disagree with that. If you build a brand from the startt you will find it far more easy to make sales and build a loyal following and audience.
Additional videos in this module include how to outsource, hire virtual assistants and build a global team.
He also mentions the opportunities to build an affiliate program which can bring your business and brand greater reach, awareness and sales.
Section 9: Resources
There are a few extra resources included which are as as follows
Book List
Facebook Private Mastermind
Shipping and delivery tenplates
Contact us, FAQ and Returns Page templates
eCommerce FB Ads $1,000,000 spend Case Study
Facebook Mastermind
One of the bonuses included access to a private Facebook mastermind group. This enables you to talk to and learn from fellow students in the group who signed up to the course.
Its not a particularly large group at the moment but as members join so will the discussions.
While this is not mandatory that you join, its an optional extra if you wanted.
Final Words and Verdict
Arie Scherson has got a lot of things right with his eCom Inner Circle course. It is well thought out, relatively in depth and he doesn't charge an extortionate fee like some other dropshipping courses out there. At $397 its seems to be a fair price.
While it is a good course, I don't necessarily think its the best course available and I think you would be far better off with eCom Elites (which has more content, provides more actionable strategies and recommendations and is cheaper).
Best Dropship Course For 2019
If you want to succeed with dropshipping and build a long-term profitable online business, then I suggest you checkout
Ecom Elites
by Franklin Hatchett. Costing just a one-time price of $197, and with a growing list of over 175+ HD video library of content covering the entire dropshipping model, you'll struggle to find a course as thorough and cost-effective as this. Checkout my
Ecom Elites Review
.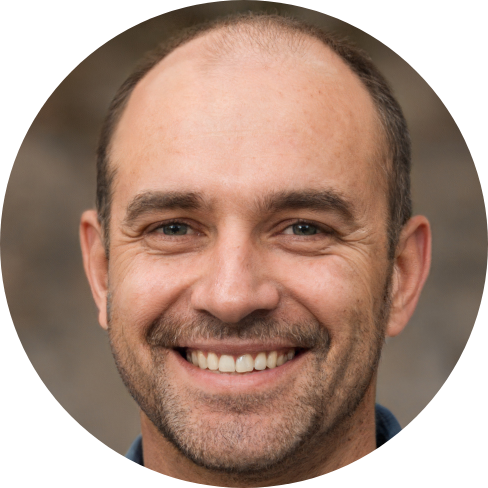 Hey, I'm Jeremy; a seasoned entrepreneur that has been earning his full time income online since 2005. My online business portfolio includes eCommerce stores and affiliate marketing niche sites. I also make money through Blockchain and Crypto. I created Unrivaled Review to share my knowledge, experience and recommendations for anyone looking to pursue such ventures.