If you are here then chances are you have seen the Carl Parnell Instagram adverts for his new course – Automated Dropshipping Mastery. Here, we will be taking a closer look at the course and whether or not it is worth the $1497 ($497 pre-launch ) asking price. If you decide to stick around to the end you'll be presented with my verdict.
The Automated Dropshipping Mastery Course aims to provide you with a start to finish strategy to set up an eCommerce dropshipping store and market your products. It does so by teaching you marketing methods for your products via automated Social Media Marketing. As such, paid ads are not a topic covered at all in the course.
At time of writing the course is available for a pre-launch price of $497 but it doesn't state how long this offer has been running or how long is left to last. Either way, the course is generally priced at $1497.
Who is Carl Parnell?
Carl Parnell is an Online Entrepreneur, Social Media Marketer and eCommerce Course Instructor.
He has been running the Automated Dropshipping Mastery brand since April 2019 so it has been running for a few months now.
An overview of his experience and background can mainly be found on his LinkedIn page. Here you find out that he has a varied and mixed background – he has been a bass player, a holistic health coach and a neurofeedback trainer for the majority of his career. He did work at the Entrepreneur Development Institute (several of these, mostly in India) for a few years which is where he likely got into the eCom space.
He is mainly active on Instagram under the handle @carlosisis where he describes himself as an eCom Nerd. He has just over 7000 followers at time of writing but limited content in the dropshipping space. It appears to be more of a lifestyle-based account.
It looks like he has just started on YouTube- 35 subscribers at time of writing and 1 video.
Automated Dropshipping Mastery Review
The course is currently available for purchase via Carl's website and hosted on the mykajabi. This is a platform that will handle your payment and where you will login to access the content if you decide to sign up.
This course markets itself as a unique strategy that nobody else is teaching; this is not about running social media marketing ads.
Carl states that the main benefits of the course are that you can get started with zero startup costs and little risk. What about the course fee and the Shopify monthly subscription plan?
Other benefits are that you can "copy and paste" a successful store setup and that you can run this business with limited time and automation. You can supposedly scale on what time you have available.
The Sales Page claims that you can obtain these benefits by following the 7 "direct and to the point modules" that make up the content:
Module 1: Niche Selection
The first module introduces you to some of the most successful niches that are performing currently. You are advised to select one of these and build your store around this niche.
Module 2: Product Research
The next module aims to teach you how to effectively research for products to promote in your new niche store.
Videos cover: how to source products, how to pick the best products and how to set your pricing effectively.
Module 3: Build Your Store
Next you turn to building your store on the Shopify platform. You are provided with an example store that you can replicate on your own Shopify account. You will still be required to build the store from scratch but you'll have the steps you need to take provided
Module 4: Install Recommended Apps
This module looks at the most recommended apps that you should install on your store to boost conversions.
These applications will boost the functionality on your store and will provide features that do not come provided with Shopify out of the box.
Module 5: Instagram
Then you turn to using Instagram which is the only marketing platform discussed. You learn how to build high converting accounts whereby you can obtain followers and drive traffic to your store.
Module 6: Automated Process Setup:
This module provides you with automation scripts that you can use for your Instagram Account Marketing. The concept being that its already built and ready for you to use.
Module 7: Fulfilling Orders
The final module teaches you how to place orders with your suppliers once a customer purchases a product. You'll learn some strategies to simplify the process and make it easier.
Bonuses
The bonuses include course support – in the form of access to a private Facebook Group add Carl's email.
You also obtain a link to sign up to a recommended Instagram automation platform. This is what you can use to apply to the concepts discussed in the other modules.
Final Words and Verdict
The Automated Dropshipping Mastery course by Carl Parnell aims to give you a zero risk strategy to building an eCommerce store and making sales. In reality, its a costly course that appears to focus entirely on using free Instagram Marketing and working in suggested specific niches, selling particular products.
If you decide to sign up you'll be honing in on a recommended niche, one marketing platform and marketing strategy – you'll be basing your entire business on one the results from one platform. What if Instagram drastically changed overnight, what if it had major updates, was hacked or went down?
Similarly, Carl is promoting himself as an Instagram expert yet has only acquired ≈ 7000 followers to his account. Sure, they could be highly-targeted followers with high engagement, but in my personal opinion, this doesn't look like somebody who has mastered the platform.
Beyond this, whilst automation sounds good, is it really the most effective? Just because you can do something on autopilot does it really mean you should and is it going to be the most profitable?
When you compare the content to other dropshipping courses on the market, like eCom Elites ($297), you realize how basic Carl's strategy and recommendations appear to be. For example, not only does Franklin cover free Instagram traffic in eCom Elites (both free and paid Instagram traffic), but he also covers half a dozen other marketing strategies you can use simultaneously to acquire customers and drive traffic to your store. Sales Funnels, Email Marketing, Chatbots, Facebook Ads, Instagram Ads, Search Engine Optimization etc. These are just some of those marketing strategies that are covered in length as separate modules.
To me, it makes a lot more sense to diversify your marketing and see what works for you and your store. It also makes sense to learn exactly how to undertake key research and process activities for your business – like learning exactly how to thoroughly research a niche, products, build a store independently, learn how to run marketing campaigns etc. This way you are learning long-term skills that will benefit you online for years to come – whether you build new stores or other online websites and blogs.
If you want to save some money and sign up to a superior course with double the content with considerably more practical takeaways, then I suggest you have a read of my eCom Elites Review.
You can see all the content, the breakdown of the modules and screenshots of inside the members area (since I am a fellow student).
If you did have any questions, drop them below. I'd be happy to help.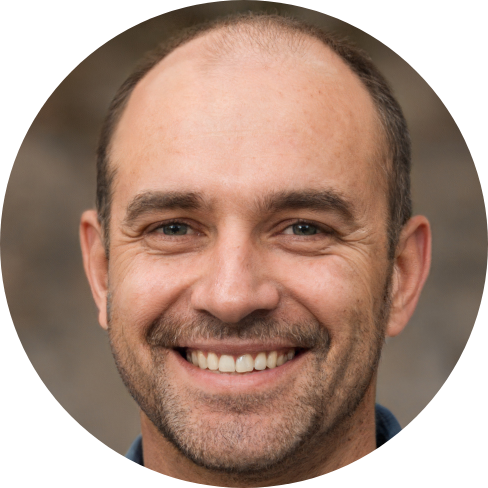 Hey, I'm Jeremy; a seasoned entrepreneur that has been earning his full time income online since 2005. My online business portfolio includes eCommerce stores and affiliate marketing niche sites. I also make money through Blockchain and Crypto. I created Unrivaled Review to share my knowledge, experience and recommendations for anyone looking to pursue such ventures.