In the world of online shopping, your website's design and user experience are crucial in setting your brand apart from the competition.
A luxury brand deserves a premium online presence that exudes sophistication, elegance, and class.
This is where luxury themes come into play.
These beautifully designed themes will help your high-end store stand out and leave a lasting impression on your customers.
So today, I'd like to share a carefully cultivated list of four exceptional BigCommerce luxury themes that you should consider for your store.
What Makes A Good Luxury Theme?
A good luxury theme exudes elegance and exclusivity, with a sophisticated design, high-quality visuals, and seamless navigation. It should offer easy customization, mobile-responsiveness, fast loading, and SEO-friendliness to provide an exceptional shopping experience that aligns with the luxurious brand ethos.
Sophisticated Design: A sophisticated design is the hallmark of a luxury theme. It sets the stage for showcasing your high-end products in a manner that reflects their premium nature. Through a refined design, you create an ambiance of exclusivity and elegance that resonates with your discerning clientele.
High-Quality Visuals: High-quality visuals are imperative to convey the luxurious essence of your brand. They provide a closer look at the fine details of your products, offering a visual feast to your visitors. By employing high-resolution images and possibly, video content, you establish a rich, immersive shopping experience that underscores the premium value of your offerings.
Seamless Navigation: Seamless navigation is essential for a sophisticated user experience. A luxury theme should provide intuitive navigation, allowing your customers to browse through your collections effortlessly. Streamlined navigation ensures that your visitors can easily explore and appreciate the breadth and depth of your luxurious merchandise.
Easy Customization: Your luxury brand is unique, and your online store should reflect this uniqueness. A good luxury theme should offer easy customization options that allow you to tailor the aesthetics and functionality to match your brand's exclusive style and high standards.
Mobile-Responsiveness: In today's digital landscape, a significant portion of shopping happens on mobile devices. A mobile-responsive theme ensures that your luxury ecommerce store provides a seamless, high-quality user experience across all devices, maintaining the luxurious feel on smaller screens as well.
Fast Loading Times: Fast loading times are essential for keeping your high-value customers engaged. A luxury theme should be optimized for speed, ensuring that your visitors can swiftly browse through your offerings without any delay, which is crucial for a premium user experience.
SEO-Friendliness: SEO-friendliness is crucial for increasing your online visibility and attracting more discerning customers to your luxury store. A good luxury theme should be built with clean code and adhere to the best SEO practices, helping you rank higher on search engines and drive more organic traffic to your store.
Best BigCommerce Luxury Themes
The best BigCommerce luxury themes are:
Jewel
Bagratica
AP Boutique
Materient
Jewel (Editors Choice)
Jewel is a stunning and elegant theme, perfect for any luxury brand.
It's has a clean, minimalist layout that puts your products front and center.
You get a wealth of features including a responsive design, Theme Editor support, and Google's Rich Product Snippets for enhanced SEO.
Key elements include sticky header, advanced mega menu, product image swipe, and various add-ons such as Instagram, multi maps, and image swap.
Additionally, it provides a frontpage slideshow, parallax video banner, quick search, product comparison table, and custom contact page.
With its intuitive navigation, powerful search, and seamless checkout process, the Jewel theme provides an unparalleled shopping experience for your discerning clientele.
Bagratica
Bagratica is a stylish and modern theme with a chic design that can showcase your products in an organized and visually appealing manner.
The homepage features a large banner to showcase your latest collections or promotions, while the product pages are designed to highlight each item's unique features.
Key functionalities include sticky header, mega menu, homepage carousel, Instagram integration, and Ajax-powered cart features. The theme offers a variety of product display modes, filtering options, and custom page layouts for brands, FAQs, and contact details.
Additional highlights include product countdowns, expert advice, and newsletter popups, ensuring an optimized and engaging shopping experience across all devices.
Bagratica's responsive design ensures optimal viewing across all devices, and its customizable features allow you to personalize the theme to align perfectly with your brand identity.
AP Boutique
AP Boutique is a versatile and sophisticated theme that caters to a wide range of luxury products, from fashion to beauty and beyond.
The theme boasts a modern, clean design with a fully responsive layout that looks stunning on all devices.
The customization options include multiple header and footer styles, mega menu options, and a flexible product carousel. The theme also integrates with various social media platforms, enabling easy sharing and promoting your products.
With its user-friendly interface and stylish design, AP Boutique is the perfect choice for any luxury brand looking to make a statement online.
Materient
Materient is a sleek and innovative theme designed specifically for smartwatches and high-tech luxury products.
The theme incorporates Google's Material Design principles, creating a modern and intuitive user interface.
Materient's responsive design guarantees that your website looks fantastic on all devices, while its customization options allow you to create a unique online presence that matches your brand's aesthetic.
The theme features a powerful product search, advanced filtering options, and an easy-to-use checkout process.
Materient is the ideal choice for luxury retailers specializing in cutting-edge technology products.
Lastly
A sophisticated and well-designed website is essential for luxury brands looking to establish a strong online presence.
The BigCommerce luxury themes discussed above are some of the best available, offering unique designs and customization options to help you create a truly exceptional shopping experience for your customers.
Regardless of what you sell, whether jewelry, bags, fashion, or something else, these themes will have you covered.
FAQs
How does a sophisticated design contribute to the luxury feel of an ecommerce store?
A sophisticated design is integral to creating a luxury ambiance in your ecommerce store. It employs a refined aesthetic with high-quality visuals and meticulous attention to detail, evoking a sense of exclusivity and premium value. This upscale design resonates with discerning clientele, reinforcing the luxurious essence of your brand and products.
Why is mobile-responsiveness important for a luxury BigCommerce theme?
Mobile-responsiveness ensures that the upscale shopping experience is consistent across all devices. Luxury consumers expect a seamless, high-quality browsing experience whether they are accessing your store on a desktop, tablet, or smartphone. A mobile-responsive luxury theme maintains the sophisticated look and functionality of your store, meeting the high expectations of your affluent audience.
How does SEO-friendliness in a BigCommerce luxury theme benefit my high-end ecommerce store?
SEO-friendliness is crucial for increasing the visibility of your luxury ecommerce store in search engine rankings, thereby attracting a wider audience of potential high-end customers. An SEO-friendly luxury theme is optimized with clean code and adheres to best SEO practices, which not only enhances your online visibility but also contributes to building a reputable and authoritative digital presence in the luxury market sector.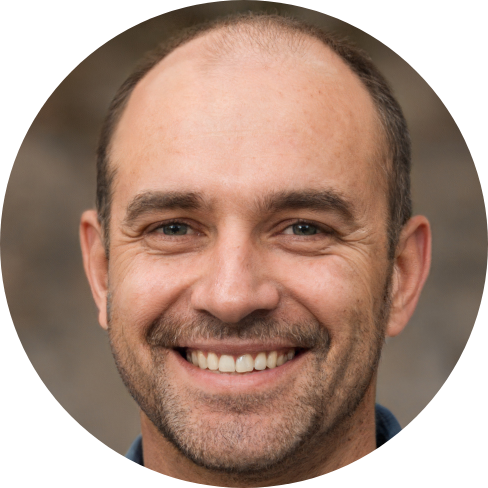 Hey, I'm Jeremy; a seasoned entrepreneur that has been earning his full time income online since 2005. My online business portfolio includes eCommerce stores and affiliate marketing niche sites. I also make money through Blockchain and Crypto. I created Unrivaled Review to share my knowledge, experience and recommendations for anyone looking to pursue such ventures.