In today's competitive e-commerce landscape, choosing the right design for your online store is paramount.
Minimal themes have emerged as a popular choice among businesses, as they effectively showcase products, offer user-friendly navigation, and exude a high-end, luxurious image.
The clean lines, subtle color palettes, and thoughtful use of white space associated with minimal themes allow your products to take center stage, capturing your customers' attention without any distractions.
These themes also prioritize user experience, ensuring smooth navigation and seamless browsing, increasing sales and customer satisfaction.
It's no surprise you are looking for one.
So today, we will explore the top 5 BigCommerce minimal themes that will not only elevate your online store's aesthetic but also improve its functionality and user experience allthewhile.
Minimal 
Minimal is a versatile theme boasting impressive features that cater to various niches.
This fully responsive theme offers unlimited color options via the admin panel and supports multiple languages.
With SEO optimization and fast loading, Minimal ensures a smooth browsing experience.
The theme includes unlimited banners and sliders, portfolio and gallery layouts, and easy-to-use customization options.
Valid XHTML and CSS markup, compatibility with all major browsers, and well-structured code make Minimal a top choice for businesses seeking a stylish and functional theme.
With a clean design, advanced typography options, and customizable banners, Minimal is perfect for businesses looking for a stylish and functional theme.
Modez
Modez is a minimal, fashion-oriented theme that is perfect for online stores specializing in clothing, accessories, and other fashion products.
With a focus on clean lines and elegant typography, Modez provides your customers a modern and sophisticated shopping experience.
Officially tested and approved by BigCommerce technical staff, Modez features Google AMP support, responsive web design, and a mega menu for easy navigation.
The homepage offers various customizable sections, including a slideshow, product blocks, blog posts, and Instagram integration.
With pre-made banner styles and a powerful theme options panel, Modez allows for easy customization without technical knowledge.
The theme supports multi-languages and currencies, and comes with a detailed user guide for seamless installation and setup.
If you're looking to create a chic and polished online fashion store, Modez is the theme for you.
LaParis
LaParis is a simple and creative theme that offers a unique and modern design for your online store.
Built with the latest Stencil framework, LaParis features a mega menu, multiple homepage sections, including a responsive main slideshow, creative banners, product blocks, a blog section, and Instagram integration.
Unique features include a "Products by Category" section and custom "New Arrival," "Bestselling," and "Featured Products" display.
With powerful theme options, LaParis allows for easy customization without technical knowledge.
Supporting multi-languages and currencies, LaParis is perfect for any store, especially fashion and apparel, and comes with a detailed user guide and enthusiastic support staff.
LaParis is perfect for businesses wanting to stand out with a creative and memorable design while maintaining a minimal and clean aesthetic.
Paralbag 
Paralbag is a specialized theme designed specifically for online bag stores (though it can be tailored to any niche).
Its stunning parallax design adds depth and visual interest to your store.
Built with the Stencil framework, Paralbag features a mega menu, responsive main slideshow, creative banners, and customizable product blocks.
Additional highlights include a newsletter form, promotion video section, testimonials, and brand carousel.
The theme supports multi-languages and currencies, as well as color swatches, product badges, and custom guides for product options.
With powerful theme options and a detailed user guide, Paralbag offers easy customization and installation, making it an excellent choice for any online store..
Avenue 
Avenue is a stylish and responsive BigCommerce theme designed for the fashion industry. But again it can be used in any niche.
It incorporates Google's Rich Product Snippets for better SEO and supports Google AMP.
The theme offers a dropdown shopping cart, advanced mega menu, frontpage slideshow, quick product actions, and product comparison table.
Avenue also features custom popup size charts, product labels, image swap, brand slider, and extra promotional spaces.
With a custom contact page, lazy loading effect, and Instagram feed add-on, Avenue prioritizes user experience.
SEO optimized and utilizing compressed JavaScript libraries, Avenue is an excellent choice for fashion-focused online stores.
Lastly
When it comes to choosing the perfect minimal theme for your BigCommerce store, it's essential to consider your target audience, product niche, and desired aesthetic.
The five themes listed in this article—Minimal, Modez, LaParis, Paralbag, and Avenue—each offer unique features, clean and modern designs, and excellent user experience.
By selecting one of these top BigCommerce minimal themes, you can be confident that your online store will look stunning and provide a seamless and enjoyable shopping experience for your customers.
Regardless of your chosen theme, remember that customization and personalization are crucial to making your store stand out from the competition.
Take advantage of the various features and design options available within each theme to create a truly unique and memorable online store.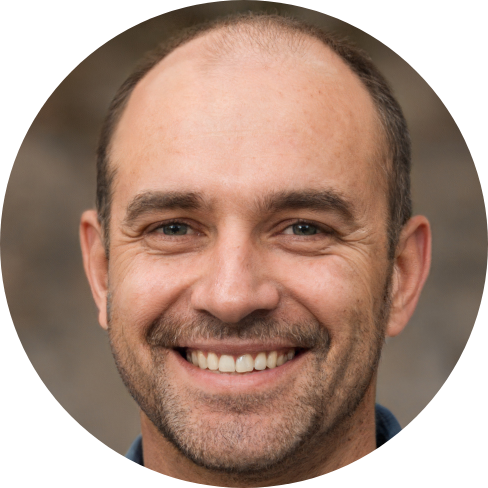 Hey, I'm Jeremy; a seasoned entrepreneur that has been earning his full time income online since 2005. My online business portfolio includes eCommerce stores and affiliate marketing niche sites. I also make money through Blockchain and Crypto. I created Unrivaled Review to share my knowledge, experience and recommendations for anyone looking to pursue such ventures.