In the highly competitive sports niche, it's essential to have an online store that not only rivals the competition but also effectively showcases your brand.
A professional and trustworthy store design is crucial in creating a powerful online presence that exudes quality and leaves a lasting impression on your customers.
The right BigCommerce sports theme can make all the difference in elevating your e-commerce store, ensuring it stands out from the crowd and encourages customers to choose you over your competitors.
So today, I'd like to present the top 3 BigCommerce sports themes currently available, including their key features, benefits, and how they can help elevate your online store.
Let's dive in!
What Makes A Good Sports Theme?
A good sports theme should have a dynamic, energetic design, be mobile-responsive, and offer easy customization. It should feature well-organized product listings, fast loading times and SEO-friendliness, for an engaging, user-friendly shopping experience.
Dynamic, Energetic Design: A dynamic, energetic design captures the vibrant essence of sports and fitness. The visual appeal can excite and engage visitors, reflecting the energy and passion inherent in the sports domain. This design ethos should resonate through every page, creating a compelling narrative for your brand.
Mobile-Responsiveness: A mobile-responsive theme is imperative in today's smartphone-centric world. It ensures your site renders well on various devices, providing a seamless shopping experience for your customers whether they are on a smartphone, tablet, or desktop.
Easy Customization: Easy customization allows you to tweak the theme to reflect your brand's unique identity. By changing colors, fonts, and layout options, you can create a distinctive online presence that sets you apart from competitors in the sports merchandise arena.
Well-Organized Product Listings: Sports merchandise can span a wide range, from apparel to equipment. Well-organized product listings help customers quickly find what they're looking for, enhancing their shopping experience. A good theme should offer various sorting and filtering options to streamline the browsing process.
Fast Loading Times: Fast loading times are essential for keeping customers engaged. In a domain where competition is fierce, ensuring your website loads quickly can significantly enhance user satisfaction and in turn, potentially reduce bounce rates, making a positive impact on your sales figures.
SEO-Friendliness: SEO-friendly themes help in ranking your site higher on search engines, driving more organic traffic to your store. Incorporating SEO best practices within your theme is fundamental for increasing visibility and attracting more sports enthusiasts to your ecommerce platform.
Best BigCommerce Sports Themes
The best BigCommerce sports themes are:
Gymuso
Gymuso is a clean, modern, and feature-rich BigCommerce theme specifically designed for sportswear and fitness stores. W
ith its sleek design and powerful features, Gymuso will help you create a professional-looking online store that stands out from the competition.
Key features include:
A responsive design – utilizing CSS 3/HTML 5, Bootstrap 4, and Google Web Fonts, ensuring optimal device performance.
Advanced navigation features like Google's Rich Product Snippets, Variant Options with Swatch options, Ajax-powered Add To Cart and Quick Shop, and Previous/Next Product function
Engaging elements like Newsletter Popup, Instagram/Image Gallery block, and Recent Sales Popup Notifications to keep customers engaged and boost your store's success.
Other noteworthy features include Mega Menu, Lazy Loading Images, W3C Markup Validation, and advanced LookBook.
Runner
Runner is a versatile BigCommerce theme designed for sports and fitness stores, offering a modern design and numerous customization options.
Better still, it comes with various features that cater specifically for sports and fitness niches stores.
Key features include:
Fully responsive design, ensuring seamless browsing on any device.
Multiple header and footer styles for a personalized touch, and six pre-defined homepage layouts for a unique online store experience.
Google AMP support enhances mobile page loading speeds, improving user experience and potentially boosting search engine rankings.
Other noteworthy features: Runner also provides a product grid/list switcher for customized shopping and multi-currency support for global audiences.
Sneak
Sneak is a premium BigCommerce theme designed for sports, fitness, and outdoor stores, boasting a modern, minimalist design and an array of advanced features.
Key features include:
Responsive web design utilizing CSS 3/HTML 5, Bootstrap 3, and Google Web Fonts, ensuring seamless performance on all devices.
Google's Rich Product Snippets enhance SEO, while the Stencil Theme Editor enables easy customization.
Enhanced Navigation: Dropdown Shopping Cart, Advanced Mega Menu, Frontpage Slideshow, Quick Add to Cart, and Quick Search Product.
Various Layouts: The theme also offers GRID & LIST Product Display Modes, Product Labels (NEW, SALE, SOLD OUT), Product Images Swap, and Variant Colors Option.
Additional elements like Product Video, Frontpage Brand Slider, and Custom Contact Page with Google Maps provide extra value.
Lastly
Your online sports store deserves a theme that showcases your products and offers your customers a seamless and enjoyable shopping experience.
The Gymuso, Runner, and Sneak themes are excellent choices for any BigCommerce store in the sports and fitness niche.
With their responsive designs, customizable layouts, and advanced features, these themes are designed to help you create a professional and captivating online store that will keep your customers coming back for more.
Take the time to explore each theme and its features to determine which one is the best fit for your specific needs and brand identity.
By selecting the right BigCommerce sports theme, you'll not only improve the look and feel of your store, but you'll also enhance its functionality, user experience, and ultimately, your store's success.
FAQs
How can a dynamic, energetic design enhance my sports ecommerce store?
A dynamic, energetic design encapsulates the spirit of sports, creating an engaging and motivating atmosphere for your visitors. It utilizes vibrant colors, bold fonts, and dynamic layouts to evoke excitement and enthusiasm, which can resonate with sports enthusiasts, encouraging them to explore your store and make purchases.
How should a BigCommerce sports theme accommodate different types of sports merchandise?
A versatile BigCommerce sports theme should offer well-organized product listings with various sorting and filtering options. This enables your customers to easily navigate through different categories like apparel, equipment, footwear, and accessories. Moreover, it should support multiple product variants such as size, color, and type, allowing you to showcase a wide range of merchandise catering to different sports and preferences.
Are there any specific ecommerce features essential for a sports-themed online store?
Yes, aside from a smooth shopping experience, features like a robust search function, wishlist and comparison capabilities, and an intuitive checkout process are essential. Additionally, having a section for reviews and ratings can help build trust, while promotional features like discount banners, flash sales, and membership programs can entice purchases and foster customer loyalty in the competitive sports merchandise market.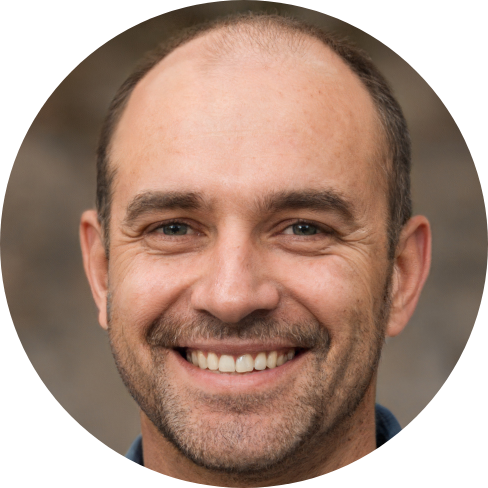 Hey, I'm Jeremy; a seasoned entrepreneur that has been earning his full time income online since 2005. My online business portfolio includes eCommerce stores and affiliate marketing niche sites. I also make money through Blockchain and Crypto. I created Unrivaled Review to share my knowledge, experience and recommendations for anyone looking to pursue such ventures.