Better Ecom is an online dropshipping training course by Peter Chan Jr. In this review today, we will be taking a closer look at what's included, covered and whether or not it is ultimately worth the asking price.
The Better Ecom Course is currently available at $197, although and according to the sales page, this is at special discount.
Interestingly, if you are one of the first 50 to enroll and sign up; you will be sent a custom designed POD (print on demand) t-shirt, which reads 'The Entrepreneur life – I've got '99 Problems But A Boss Ain't One".
This is one of the first courses I have seen to sent you merchandise; which ties in with some of the content of the course. Its funny, but personally the design is not my cup of tea.
Nevertheless, let us take a closer look at the creator of the course before turning to the content. At the end, you'll be able to read my final verdict and my opinion on whether or not to sign up.
So, be sure to keep reading to get all the information you need to make a decision.
Who Is Peter Chan Jr?
Peter Chan Jr. is an online entrepreneur, marketer and content producer from the United States.
He is very active on Social Media; covering almost all of the main platforms. This includes YouTube, Instagram, Facebook, Snapchat and more recently TikTok.
Peter produces content for marketers and entrepreneurs; specifically on Shopify dropshipping, POD (print on demand), along with other marketing strategies such as Facebook Ads.
Peter Chan is perhaps most active and has acquired most of his following from his YouTube channel (/c/PeterChanJr/)
At time of writing he has just under 6.5k subscribers. His videos combine a mixture of training, recommendations, testimonials, presentations and advice with interviews with other marketers within the online entrepreneurial space.
To be fair to Peter, he does have a lot of content and videos uploaded to the platform; even though his subscriber count does not really reflect his efforts.
His YouTube bio states that he has managed to earn multiple million with ecommerce on platforms like Shopify, Teespring, Gearbubble, Pillow Profits and Custom Cat.
Outside of YouTube, Peter also runs his own Podcast, which is hosted on Spotify. Its called 'Movers & Shakers' and here he has a lot of the interviews that he has conducted (and you'll also find on YouTube).
On Instagram, he has acquired over 13k subscribers. Content here is mainly lifestyle based, which is partly due to the kind of platform it is and content produced there.
Outside of Social Media there is relatively little to be found on Peter Chan Jr. His personal website for example is simply another Sales Page for his products and services.
Better Ecom Course Review
The Better Ecom course is 10 modules in length and focuses on selling Print on Demand (POD) and high ticket products.
For those of you whom do not know what POD is, its essentially where you create a store and list products with your own custom design. These can be t-shirts, jumpers, coffee mugs or other similarly related merchandise.
When a customer orders, you then place the order with your supplier and get the product shipped out to your customers. Its still dropshipping, but the premise is that you are selling 'custom-made' products.
For high-ticket products, these are those that cost more for a customer to buy, but enable you to command a higher profit margin per sale. The premise is that you can sell less items, yet earn more revenue from it.
Course Content
Let us know walk through each of the modules and what is included in each one:
Module 1 – The Basics
The opening module of the course is aimed at complete beginners. It provides videos which provide an overview of the dropshipping business model, how the course works, and why you should use the Shopify eCommerce platform for your store.
Module 2 – The Essentials
Next, you turn to some of the fundamentals that you will need in place.
Videos here cover the difference between setting up a genetic store vs a specific niche and the pros and cons of using either approach.
You'll also learn how to set up and build a Shopify store including:
Which Shopify plan to choose,
Setting up shipping
Choosing a domain name
Selecting a theme, your essential pages and optimizing your navigation
There is also a video on a technique of how to protect your privacy when shipping orders to your customers.
Module 3 – Dropshipping, POD, & High Ticket Products
In Module 3, you turn to the approach.
You learn about Print on Demand (POD) and how it differs to traditional dropshipping with an overview of the pros and cons of each.
Videos also cover how to research POD ideas and outsource designs.
Another set of videos covers high ticket, high margin products and how to find US based suppliers for them.
You learn about why and how to spy on successful Facebook ad campaigns to see what other dropshipper are successfully selling, fraud protection and also some conversion techniques to improve your chances of selling higher ticket items.
Module 4 – Basic FB/Instagram Traffic
Marketing your products comes next.
Here, training covers the Facebook Ad platform, and specifically the Business Manager interface.
There is a video teaching you an "exact list of words that need to get blocked from your social media accounts so that people do not end up posting them and ruining your sales".
You learn about how to create and install your Facebook Pixel on your Shopify store to track your conversions and how to set up your Facebook fan page/Instagram accounts ahead of any ad campaigns.
Module 5 – Additional Traffic Sources
In Module 5, Peter explains some additional traffic sources to acquire customers. These include: Bing, Snapchat, YouTube and Google Shopping.
Module 6 – Google Shopping Network
Next, you learn about the Google Shopping Network.
You first learn how to set up your Google Shopping Merchant Account and how to connect it with your Shopify store.
You then learn how to write great product descriptions for better conversions and to be more optimized for search. A strategy to scale your Google Shopping Network ads is also covered.
There is also a video on how and why you want to use negative keywords and even loss-leading products to boost your sales and your revenue.
Module 7 – Ecom Marketing Automations
Here, you learn about eCommerce marketing automations, such as email marketing.
You learn how to connect your Shopify store with different marketing automation software accounts.
Beyond this, videos explain the importance of your email list, and how it will differ in terms of the types of buyer, their behaviors, interests and desires. Segmenting and sending different offers is discussed.
You can also access some email, push notification and messenger templates to create a follow-up sequence with potentially interested, or former customers.
Module 8 – Outsourcing and Process Automation
Automating your business is the next topic of the course. You learn about the importance of building a team, and what it should look like.
Videos here cover how to find cheap Virtual Assistant (VA) on the Upwork platform, how to train your VA's to do the repetitive and simple tasks that give you back time such as re-engaging fan pages, fulfilling products and offering customer support.
You also learn how to use Trello to assign and manage your VA's workload.
Module 9 – Systematizing Your Business
The penultimate module of the course is all about systemizing your business.
Videos here cover:
How to track your ad spend and revenue,
Optimal work habits,
How to stay focus and avoid distractions
How to be more organized with to-do lists, planning and creating systems.
Module 10 – Best Shopify Apps
The final module of the course explains some of the best apps you should look to install on your Shopify store.
You also learn how to set them up and customize them.
These apps are not considered mandatory by Peter, but will help support your sales.
The apps recommended include: Abandonment Protector Plus, Best Currency Converter, Flexify, Lucky Orange, Minmaxify, Order Lookup, Retargetapp and Hurrify.
Final Verdict
The Better Ecom Course by Peter Chan Jr. aims to offer provide a unique approach and training to building a successful dropshipping business on the Shopify platform.
While the course fee seems fair and respectable, I am not convinced that this is the best course out there for beginners and those interested in dropshipping.
This is why.
First and foremost, I personally am not fond of the approach.
This course is based around selling Print on Demand (POD) and high ticket items. Neither of which do I think are ideal.
Print on Demand is all about selling t-shirts, sweaters, coffee mugs (and similarly related merchandise) with your own custom designed branding. Firstly, who really wants or needs another t-shirt? Secondly, why would somebody want your specific design?
To be successful with POD you need to build a brand, to build a loyal audience and following. It takes a lot of sustained marketing and you need to get your designs just right. They need to really resonate with your audience because the truth is, there are so many brands you will be automatically competing with.
Do you like the '99 Problems but a boss aint one' t-shirt? Do you really want it?
This may be partly why high ticket is also covered. But even then, I do not think this is advisable for beginners.
Sure, it sounds good to sell less products and make more money. But, high ticket products are risky.
You have to consider your refunds, and you need to have a much higher cash flow to be able to cover them.
Not only this, but customers are not going to make quick and impulse buys on expensive items. They are going to need to do their research, and they are unlikely to buy from you if it is the first time they have landed on your store. You are really going to need to nurture them and get them excited to buy. You therefore will need to 'warm them up' (cold -> warm traffic).
Of course this can be achieved, but its a lot harder to do and time intensive than it sounds.
Moreover, that bit about the "exact list of words that need to get blocked from your social media accounts so that people do not end up posting them and ruining your sales". This really stood out to me.
So, with these considerations in mind, I would recommend you look for a course elsewhere.
In fact, I have my own recommendation that may be of interest.
eCom Elites by Franklin Hatchett is similarly priced, and is one of the most recommended and comprehensive courses currently available.
Its ideal for beginners, it keeps costs to a minimum, lowers your risk, and shows you exactly how to get started, manage and scale as you go.
My eCom Elites Review shows you exactly what's covered in the course, so do check it out if you are interested to learn more.
Ultimately, its up to you to envision and consider the type of business you want to build and the approach you want to take. I just know what I would personally rather do.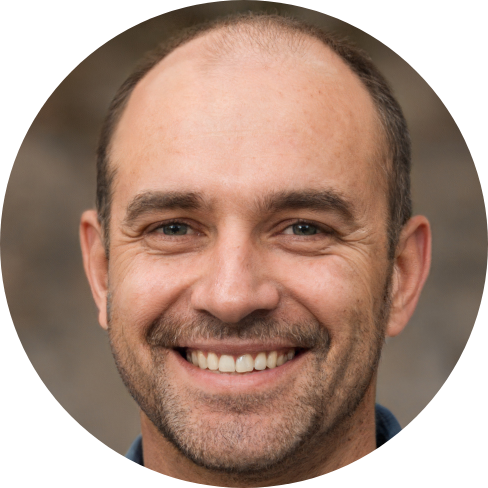 Hey, I'm Jeremy; a seasoned entrepreneur that has been earning his full time income online since 2005. My online business portfolio includes eCommerce stores and affiliate marketing niche sites. I also make money through Blockchain and Crypto. I created Unrivaled Review to share my knowledge, experience and recommendations for anyone looking to pursue such ventures.