Justin Woll is an eCommerce mentor who has released a dropshipping course and a mentorship program. He's called them the eCommerce University and 90 Day Mastermind – they are both available for purchase on his site Beyond Six Figures. This review will help you to get a grasp on what is on offer and if it is worth signing up for.
Justin mostly promotes his course and services via Instagram but he's also active on all the other main Social Media platforms. He has a YouTube channel, where at the time of writing he has just over 2500 subscribers and around 10 videos. He doesn't appear to have a blog or any other content either.
"Ecommerce University" is available for "only" $997 and is marketed to come with $8982 worth of value through additional bonuses and perks. The 90 Day Mastermind Program is available for $5000 (or $6000 if you pay in 3 separate installments).
Let us now take a look at the course and what is on offer.
Please note: Here I must be honest with you for transparency and let you know that I have not signed up to either of Justin's products (the University or Mentorship). The views expressed here are purely my own based on observation and my independent research.
The course is advertised to come with mentorship and "24/7 access to Justin Woll". How much hands on support you are going to get is not directly stated, and you have to consider that there over 100 other students who will also be looking for support.
Who is Justin Woll?
Justin Woll markets himself as an eCommerce expert and as such provides mentorship to others looking to build an online business. He has set up a one-on-one mentorship agency to offer his services which are sold via BeyondSixFigures.com
He has mostly generated a following on Facebook through his associated and closed group BeyondSixFigures. At the time of writing, it currently has 17,000 members which seems to be 8,000 lower than what is mentioned on his site.
The Facebook Group is routinely mentioned in his bio across Social Media platforms.
Beyond Six Figures Review
Beyond Six Figures is the website Justin uses to promote his two products: eCommerce University and his 90 Day Mentorship. The first is a ecommerce training course and the mentorship is all about trying to leverage the knowledge of Justin. Let's now take a closer look at them.
90 Day Mentorship
Justin currently offers a 90 Day Mastermind Coaching program for $5000, or $6000 if you pay in three installments of $2000.
That's quite a lot to pay back and you need to turn quite a profit margin to even return back to 0.
Considering that we have little to go by to assess his industry expertise and success other than some screenshots on his site (where we cannot locate the source of verify their authenticity), to me, these mentorship prices appear expensive.
How can we really validate his expertise and experience? Other than his closed Facebook group, there is no where we can turn to get a glimpse of his methods, strategies and knowledge. There does not appear to be any free courses available (that I could find), there appears to be limited content on YouTube, I could not find a blog etc. With no mentions of refunds, signing up to his mentorship therefore appears to be very high risk.
Hopefully I am wrong.
The mentorship includes a 3 month curriculum, adset and product review/feedback, "24/7 support from Justin" and weekly calls (up to three hours).
As I may have mentioned earlier, how much 24/7 support you are going to get is not known. I would assume Justin would provide plentiful opportunities to talk and discuss your questions and issues, but this is an assumption.
When you consider that mentorship is included in the eCommerce University course for a fifth of the price, its difficult to ascertain how much value you'd truly be getting on just the mentorship alone.
eCommerce University
The eCommerce university is available for $997 and was created to be an eCom training course with "24/7 access" and mentorship from Justin".
Now according to Justin there are just under 100 students who have succeeded with this course already. If there are 84 waking hours in a week, that's under 1 hour of contact time per week (if he was to support all 100 students. And that's if he dedicated all his time to his students. So its hard to understand how much time you're going to get or how much support.
Goal of the Course
The goal of eCommerce University is to provide you with the information, tactics and strategies that has supposedly led Justins students to build successful eCommerce stores. There's a lot of focus and attention on his students and it does not appear that Justin actually mentions his own store(s) or his own success?
What Justin Claims You Will Learn
Its not entirely sure what modules make up the course from the Sales Page alone. What content is actually included? It would be nice to see that displayed.
What he does teach you are some strategies on how to conduct product research, Facebook Ads (targeting, bidding and scaling), Instagram Influencer Marketing, Email Marketing, Business Branding.

Conclusion
So with the limited information available on Justin and his courses online having spent a lot of time researching, I just cannot justify paying $997-$6000 for the eCom course or his mentorship. Perhaps I will buy it in the future to complete this review, but for now I will be personally staying well away. Who really is Justin Woll? – what has he personally achieved and how can I be confident that he really is the expert he makes himself out to be?
The Sales Pages on Beyond Six Figures do not give any true insight into what you are actually going to get get and what you are signing up for. What are the exact modules and lessons? Instead, the Sales Pages just appears to be a myriad of student success stories which we cannot authenticate.
If you're a beginner to eCommerce and dropshipping and are looking for a comprehensive and in-depth training, paying this kind of money course appears to be high-risk and you might end up having some buyers remorse.
Is there an alternative to Beyond Six Figures?
If you want a cost-effective yet comprehensive course that teaches you all that you need to know about building, managing and scaling a successful eCommerce store – that includes extensive: Store Setup, Facebook Ad Marketing, Instagram Strategies, Google Ads Training, Sales Funnel Training, SEO Training, Chat-bot training, – then you should check out my #1 recommendation – eCom Elites.
Best of all, the entry package costs just $197, far cheaper than the $997 you will pay for the eCommerce University, or the $5/6000 on mentorship. Heck, you could even opt for Ecom Elites Ultimate, which is $297 – and save a tonne!
Plus you would be getting a considerable amount of content from a successful eCom entrepreneur with a sound and solid reputation (and has been in the industry for several years and has in the trenches experience of building and managing an eCom store). He also is a 7 figure marketer and 2 Comm Club winner – so he has the actual experience to mentor you.
I encourage you to look at my review so you can learn why this is likely a far better choice for you. Its a complete course (175+ lessons), something that we just do not know with eCommerce University.
Best Dropshipping Course For 2019
If you are looking to build and scale a long-term eCommerce business, then I suggest you checkout
Ecom Elites
by Franklin Hatchett. Priced at only $197, and with over 175+ HD Videos of content covering the A-Z of eCommerce. Plus more videos, lessons and strategies are being added all the time. You're going to struggle to find a course as in-depth and cost-effective as this. Be sure to read my
Ecom Elites Review
where I give you insiders access to the course and Members Area having personally signed up to the course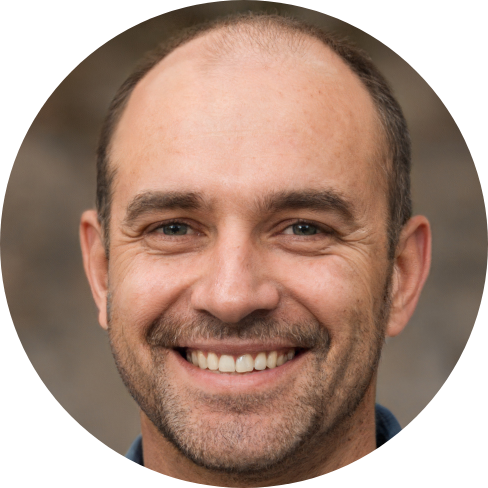 Hey, I'm Jeremy; a seasoned entrepreneur that has been earning his full time income online since 2005. My online business portfolio includes eCommerce stores and affiliate marketing niche sites. I also make money through Blockchain and Crypto. I created Unrivaled Review to share my knowledge, experience and recommendations for anyone looking to pursue such ventures.