If an online browsing session has turned into a discovery of Biaheza and his dropshipping course, then you may want to know more before you sign up. This will be the purpose of this review today. We'll be taking a look at the course, what is included and whether it is worth the $294 asking price.
Biaheza's full dropshipping course aims to give you your "first big break with dropshipping".
Whether this be first time around or to those of you who have previously tried yet failed. The idea is that once you manage to do it once, you can then do it time and time again. You'll overcome the "roadblock" which is the main cause of failure according to Biaheza.
It sounds promising.
Biaheza has become very popular of late which is why you are probably here.
He's managed to crack the YouTube algorithm but does this mean that he has managed to do the same with the dropshipping business model?
Let's get started.
About Biaheza
Biaheza is an entrepreneur, YouTuber and content producer from the United States. He has built his name and reputation primarily in the ecommerce dropshipping space.
Biaheza is popular across the main social media platforms. He is perhaps best known for his YouTube channel where he has acquired over 1M subscribers to date. Wow.
His content includes strategy, tips and recommendations all about helping others build successful eCommerce businesses. His course therefore serves as an extension of his channel.
He is very in tune with the latest platforms and opportunities, his video 'I tried dropshipping on Tik Tok' is a clear demonstration of this.
Tik Tok is a growing platform used by millennials so he is clearly looking forward and experimenting with his business.
Biaheza's main marketing platform of choice is Instagram and you can clearly see this in the content he produces. Most of his strategy lies there.
He also has his personal account and profile @biaheza, which has just over 150k followers.
Biaheza Course Review
The course sales page is over at biahezacourse.com and it appears that the platform used for this site is Kajabi. What platform will be used to deliver the content is not clearly evident nor stated.
The concept behind the course is that you will get an insight into how Biaheza built his successful dropshipping store and how he uses this strategy on each new store he builds. Therefore the idea is that you can do the same.
You are essentially learning a process, which is based upon Facebook and Instagram marketing strategies.
Course Content
Opening Module
The course opens with an explanation of the types of products that you will want to pursue when dropshipping.
This is all about avoiding those destined to fail and regardless of your marketing strategy.
A product that works for dropshipping is one that meets select criteria, like solves a need, and you get an overview and checklist of what to look for here
Module 2
Next, you are introduced to the software that Biaheza uses to research for winning products.
This automates the process and saves you having to manually research on online marketplaces like AliExpress and review the data you find yourself.
Module 3
Five Winning Product Examples follow, and the idea here is that you can get an understanding of how a product meets the criteria referenced in the previous section.
Module 4
After, you are get to see what products Biaheza has personally dropshipped with great success.
It is probably best to see these products as examples only, what to look for in other products, and to get an understanding of why and how they sold.
Module 5
You then move onto training on how to set up a Shopify store from scratch.
This tutorial walks you through all of the pages you will need, store settings and how a store should look when complete.
Getting content for your store is important, so the this is included at this stage. This is of course if you do not want to create the content yourself and you have the funds/are happy to outsource this step.
Module 6
With your store up and running, you then turn to creating your Instagram page. This is what you will use to market your products, build your brand and increase your brand awareness.
Of course, it naturally follows that you will need content for your Instagram Page, like photos and videos, so this is discussed too.
Module 7
Moving on, you begin to look at Facebook and how to start using this platform to begin marketing your products there.
It is mandatory to install a pixel on your store to track conversions and to ensure Facebook puts your ads out in front of the right audience.
A training of how to set this up is therefore included. It only takes a few minutes and involves installing a small amount of code on your store.
Module 8
With your technical aspects in place, you move on to the actual marketing.
The first to be discussed is Instagram and Biaheza walks you through his marketing strategy on this platform.
You see how he sets it all up and some of the things you will want to consider when you do the same.
Following this, Facebook Advertising is discussed and you learn similarly how Biaheza creates and uses Facebook Ads.
As part of this you learn how he targets to get his ads in front of his ideal audience and then how he scales his ads for more sales once he finds it.
Final Module
The final sections of the course cover how to deal with taxes and what you need to be aware of in this respect.
Setting up Customer Support is also touched on and why this is important for your ecommerce business and why it should be emphasized and not neglected.
Final Verdict
Biaheza's dropshipping course is one such way to learn the dropshipping and eCommerce business model.
But it's not the only way, or the only course, out there.
Personally, I am a huge advocate of eCom Elites.
Why?
Because it covers all you need to know, for a reasonable one-off payment of $197.
I can confidently state that it is some of the best money I ever spent.
You'll see in my case study and review why I and many others online are such strong advocates of this training.
Effective product research is at the core, and it all builds from and just gets better from there.
It has so much crossover with any online business that you ever look to build and scale.
Sales Funnels, Email Marketing and Social Media Marketing are skills that can be used at any time you want to market a product or service online.
In fact, you could even build a business selling these kinds of services.
Ecom Elites is extremely comprehensive.
Google Ads, Facebook Ads, Instagram Ads, Search Engine Optimization, Chatbot Marketing along with those others referenced above (Sales Funnels and Email Marketing) are covered in complete depth.
The Facebook Ads section has over 50 videos alone!
At least take a look by heading over to eCom Elites.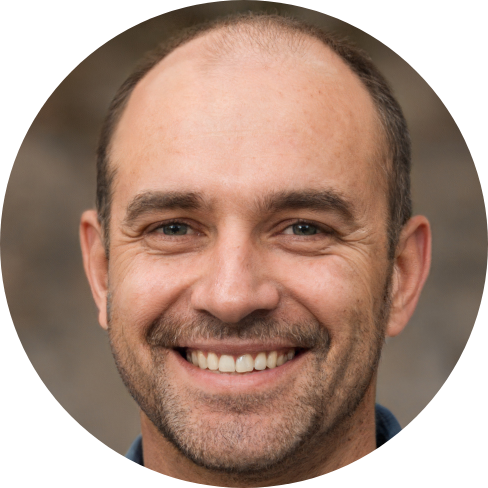 Hey, I'm Jeremy; a seasoned entrepreneur that has been earning his full time income online since 2005. My online business portfolio includes eCommerce stores and affiliate marketing niche sites. I also make money through Blockchain and Crypto. I created Unrivaled Review to share my knowledge, experience and recommendations for anyone looking to pursue such ventures.