If you have been looking how to build and grow an online business, then sooner or later you will be introduced to Billy Gene is Marketing. But whom is behind this brand, what kind of products are on offer and is this a legitimate enterprise to help you meet your business goals? That will be the focus of this review today.
Billy Gene is Marketing has grown quite a bit of late; being very active on a number of the different social media channels. If you're like me and like to research for entrepreneurial content – then this is how you likely found them.
Whether it be Facebook, Instagram or YouTube; Billy Gene is Marketing is all about helping you and your business to do the same. To leverage these platforms and and acquire customers from those whom use them.
Let us know take a closer look at the man behind the business, what the brand is all about and the different courses currently on offer. We'll also be looking at whether this is a legitimate opportunity or instead a scam to steer well clear of.
So, be sure to keep reading to the end to get all the information you need before you invest, or use the useful links below to get what you need faster.
Who Is Billy Gene?
Billy Gene Shaw is the creator and face behind the Billy Gene is Marketing brand.
He is an internet marketer, entrepreneur, content producer and public speaker whom is based in San Diego, the United States.
He is a marketing and advertising strategist, whom founded his company to provide educational content for online entrepreneurs and local businesses to leverage social media advertising.
Since his growth on YouTube, he since since turned to releasing and marketing online informational products with a focus on helping others scale their business.
As you can imagine, Billy Gene is very active on social media himself. To date, the brand has acquired over 74,000 YouTube subscribers and 163k Instagram Followers.
He releases content relatively frequently, and you can find a range of different topics being taught and discussed. For example, on YouTube, you'll find everything from motivation, to strategy, to how to's and everything in between.
What Is Billy Gene is Marketing?
Billy Gene is Marketing is the brand of Billy Gene Shaw. Its described as a 'marketing agency' and was created to help build an audience, create and sell products to those looking to learn how to market their business through social media.
As such, this branding is what you will often see across when searching and browsing online. It is the name of the YouTube channel, Instagram Channel etc.
Courses Are Available At Billy Gene Marketing?
The courses and products available over at the official website are subject to change, and whether or not they will remain publicly available are yet to be seen.
However, the following are a list of products that are presently available:
The Gene Pool
The Gene Pool ($197 per month) is Billy Gene's signature and most popular product and training course.
You get access to weekly live training sessions that covers a range of topics related to building and marketing an online business.
Some of the topics already covered and that you can access include:
Persuasive writing,
Fundamentals of effective Sales Videos
Effective selling techniques,
Facebook advertising,
Automation,
Live Streaming,
Instagram Advertising
Lead Generation,
Content Creation,
Landing Pages.
As you can see, topics are quite diverse and you do not know exactly what you are going to get each week until the training goes live.
Billy also frequently invites other entrepreneurs onto the sessions whom share their expertise and discuss their thoughts on the various topics.
School of Geneius
Is an application only course that provides social media advertising training.
As part of your membership you also get access to the live streams, along with daily support sessions, access to a library of video training content and a range of pre-created templates.
Clicks Into Customers
At the cost of $1,497, you can access a training course which focuses on PPC advertising campaigns via the Facebook, Instagram and YouTube platforms.
This course is all about customer acquisition by creating and running paid campaigns.
There are currently 6 modules in this course.
YouTube Advertising For Geneiuses
As the name suggests, this course provides training on how you can set up and run advertising campaigns via YouTube.
The price of the course is $997.
How To Sell Lots Of Anything With Webinars
This course can be purchased for $697. It provides an overview of how you can use webinars to sell your products online; which are a more personal yet scalable method of advertising.
You learn how to create ads to promote your webinar and create a pitch to get people to join.
Other videos in the course discuss how to automate your webinar to make the process more passive.
The Fundamentals Of Live Streaming
In this course, you learn the various tools, techniques and processes to run live streaming sessions on Facebook.
You learn how to promote your business to your current audience and how to get more people to show up to your live streams.
VIP Recordings
This product provides access to a number of recordings from one of Billy Genes private events.
Here, videos show Billy support and advise 11 different businesses (in different niches) with their online marketing ventures. A real estate, fitness and retail company are all in attendance.
The Geneius Accelerator
Was another event that Billy hosted, costing $997 per seat.
This was a virtual workshop that you can follow along to help build and launch an online funnel.
You learn about finding an offer to promote, how to target customers, how to create a compelling ad and all the landing pages you need to convert them.
Million Dollar Week Blueprint
This product provides insight into a series of funnels, templates, ads, emails, audiences, social media posts and the software that the Billy Gene is Marketing company used during one of their most profitable weeks of operating online.
Is Billy Gene Is Marketing Legit?
Billy Gene is Marketing appears to be a legitimate business and organization, in so far as the definition of the term 'legitimate goes'.
The company does look to be legal; operating professionally and not being an outright scam.
That being said, if we take the second definition of the term "extremely good", this is where there may be some objections.
Whether or not any one of the courses or products is going to be effective for you and your business will ultimately vary.
It will depend on your business, your knowledge, experience and the industry that you operate.
Final Verdict
Billy Gene is Marketing knows how to market their brand; there is no denying that.
You only need to take a look at their social media channels to see that they have been able to build a large audience. Equally, this audience is not confined to just one platform – they've managed to grow on all of the main ones – YouTube, Instagram and Facebook.
All of which are the platforms that their training courses are about.
However, with this being said, the range of products that are on offer may not be suitable, or even affordable, for all.
For starters, the products are all about marketing strategy. Not ideal if you do not have anything yet to sell. Or even know where to start.
This is especially true if you are a beginner or looking to build your first business online.
In that instance, building either an Affiliate Marketing or eCommerce business is a far better way to go.
You can keep your costs and risks low, and you can scale at your own pace – as and when you need to.
When it comes to learning the business models, look no further than the training courses of Franklin Hatchett.
For a respectable one time price of $197-$297, you can learn all you need to build, manage and scale an online business using either model.
My course breakdown and comparison article breaks down both courses; who they are best for, whats covered and which opportunity is going to be right for you.
So, I would suggest you take a look at those first and foremost. At least then you can make a more informed decision, and you'll likely be able to save yourself a lot of money in the process.
Otherwise, I wish you all the best with your online business; whether your current or future venture.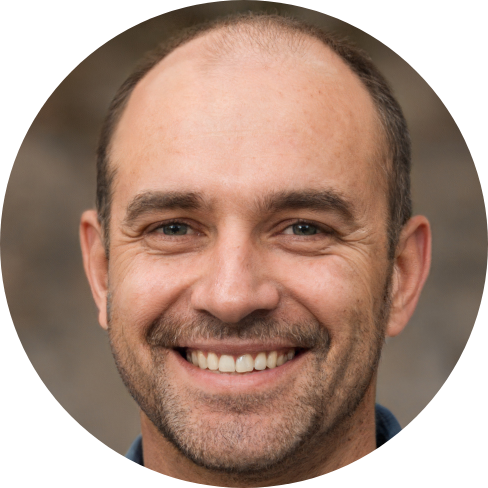 Hey, I'm Jeremy; a seasoned entrepreneur that has been earning his full time income online since 2005. My online business portfolio includes eCommerce stores and affiliate marketing niche sites. I also make money through Blockchain and Crypto. I created Unrivaled Review to share my knowledge, experience and recommendations for anyone looking to pursue such ventures.