If you are looking to get into Cryptocurrency, then naturally you are going to need to learn all you can about this digital monetary asset. Training courses offer such an opportunity. Cryptojack, as he is known online, has released a number of online courses called the Bitcoin Blueprint. In this review today, we will be taken a closer look at whats included and whether or not this is the best option for you to invest in.
Cryptocurrency is still in its infancy; despite its huge rise to prominence over the last couple of years. Its perhaps one of the most misunderstood online business opportunities; due in part to the bubble and speculation that seemed to take over the media in recent years.
Nevertheless, there is a lot of promise for these digital currencies; especially due to the fact that they are decentralized and offer a number of investment opportunities.
Let us know take a closer look at the man behind Bitcoin Blueprint, and the content that are included in his courses. At the end, you'll discover what I think you should do and the best place to get started. So, be sure to keep on reading until the end.
Who Is CryptoJack?
CryptoJack, as his online presence knows him by, is an online cryptocurrency trader, speculator and content producer from the United Kingdom. He classifies himself as just your 'average guy who loves crypto'.
CryptoJack is perhaps most notable for his YouTube channel, where has has acquired over 79.5k subscribers since he launched back in 2018.
He has a very frequent publishing schedule, releasing new videos frequently and regularly. He has uploaded quite a number of cryptocurrency related videos to the platform during the last couple of years.
Videos cover a number of different crypto-related topics, be it speculations, recommendations, announcements, news, market insights along with his own investments and trading portfolios.
Outside of YouTube, he is also active on the other main social media channels. Twitter being one of them and the other being Instagram. He is not particularly active on either of these platforms and there is not much to see in terms of actionable content or educational material.
Due to the growth and success of his YouTube channel, CryptoJack has since launched his Bitcoin Blueprint courses as a means of teaching students how to earn a full time income with cryptocurrency.
Let us know take a closer look at the courses he has available and what is covered in each.
Bitcoin Blueprint Review
Bitcoin Blueprint is the name of CryptoJack's brand, and what he uses to promote and sell his online courses which you can find over at btcblueprint.com.
Bitcoin Blueprint fundamentally aims to teach people how to become a profitable trader. Courses therefore contain action able steps that can help anyone learn the industry and begin to find success by trading digital currencies.
As such, there are currently three courses available; beginner, intermediate and advanced – all of which aimed at people with different experience, knowledge and competency levels.
All course come with access to online video tutorial training videos, email access to CryptoJack and access to a private community of fellow students whom you can converse with and discuss any aspect of the course/cryptocurrency in further detail.
Let us know take a closer look at each course below:
Bitcoin Blueprint: Beginner
Bitcoin Blueprint Beginner is aims at those who are completely new to Cryptocurrency and who want to build fundamental knowledge of the industry.
This course contains over 50 videos; all of which aiming to teach you how to start and become a successful trader.
How to trade, the processes to follow, trading strategies, techniques, and recommendations are all covered.
The beginner course comes in at a variety of price-points.
You can get on the course for one payment of $297 (paid via credit card, PayPal or Cryptocurrency) or you can pay in two installments of $217 each.
Bitcoin Blueprint: Advanced
Bitcoin Blueprint Advanced is more suitable for those with a prior knowledge of Cryptocurrency and would like to use that to make an income through trading.
This course contains over 60 videos; covering a system to make around $100 per day. You also get a breakdown of all the key technical analysis behind this strategy with real live trade analysis.
There are 10 sections in total, covering the following topics:
Section 1: Welcome to the course; how the course will work, how to join the private group, the top 10 coins to hold and your goals for the course.
Section 2: Getting Started: videos here cover an intro to bitcoin, mining, hard and soft forks, bitcoin vs altcoins, blockchain explained and a perfect portfolio overview.
Section 3: Psychological Factors: Risk vs reward, emotional trading, dollar cost averaging, timing the market and reinvesting profits are all covered.
Section 4: Ready, Set, Trade: Videos here cover a binance full tutorial, buy and seller orders explained, binance security, finding coins to trade and using binance charts.
Section 5: Advanced Trading: Covering a number of trading techniques including: market trends, trading views, MA strategy, zone trading, bollinger bands and more.
Section 6: Step By Step Profit: Finding coins to trade, pre-purchase analysis , entering/exiting trades and after trade profit analysis are all the topics covered.
Section 7: 3Commas: a strategy to help trading profit; setting up, bots, protecting yourself, targets, exiting and more are discussed.
Section 8: Advanced Trading Strategies: finding coins, a daily trading routine, automatically buying dips, protecting your portfolio while away from trading, and long-term planning are videos in this section.
Section 9: Actionable Trading Techniques: Understanding/applying volume, advanced support, trading EMA crossovers and exit strategies are included here.
Section 10: Leverage Trading: An intro to the concept, the differences with alt-coin trading, and the difference between short and long trades.
The advanced course is available at different price-points.
You can get on the course for one payment of $447 (paid via credit card, PayPal or Cryptocurrency) or you can pay in two installments of $327 each.
Bitcoin Blueprint: Leverage
Bitcoin Blueprint Leverage is aimed at students who have been trading altcoins for a while but who want to start trading more profitably. This course aims to teach you techniques to profit in a cyclical market. Its not the best place for beginners to start.
This course contains over 60 videos; covering the techniques to succeed with leverage. You also get access to private leverage live-streams, a trading technique PDF and a checklist PDF to help you apply the content.
There are 10 sections in total, covering the following topics:
Section 1: Welcome to the course; how the course will work, how to join the private group, the top 10 coins to hold and your goals for the course are discussed.
Section 2: Into The Leverage: videos here cover what leverage trading is, contract types, the power of leverage trading, different leverage exchanges and trading pairs.
Section 3: Risk Management: An intro to risk management, risk per trade, position size, risk reward ratios, emotionless trading, setting up a stop loss and liquidation are covered.
Section 4: Getting Started: – A-Z tutorials can be found on Bybit, Phemux and PrimeXBT. Videos also cover comparing fees and realized/unrealsied profit and loss.
Section 5: Take Action: Choosing an exchange, setup, verification and deposit, finding coins to trade and over-trading are topics in this section.
Section 6: The Basics Trading views, how much to trade with, choosing the right leverage, order types and trend lines are all explained here.
Section 7: Trading CME Futures: videos include an explanation of CME futures, how CME future can affect bitcoin price,past CME gap examples and profiting with CME gaps.
Section 8: Principles of Profit: trend is your friend, working with the market, trading the golden pocket, profiting from RSI divergence, breakout trading strategy and RSI and BB strategy are taught here.
Section 9: Ready Set, Leverage: how to enter your first long/short, setting up your stop loss and setting your take profit are explained in this section.
Section 10: Leverage Trading Breakdown: Finding an asset to leverage, pre-purchase and mid-trade analysis are discussed in the final part of the course.
The leverage course follows the same pricing structure as the other two courses, but is the most expensive.
You can get on the course for one payment of $747 (paid via credit card, PayPal or Cryptocurrency) or you can pay in two installments of $529 each.
Final Verdict
The Bitcoin Blueprint courses by CryptoJack aim to offer educational online training for all experience and knowledge levels. While they teach different things, they aspire to help individuals profit from crypto-trading.
CryptoJack is clearly knowledgeable with cryptocurrency, ands his YouTube channel serves as an excellent resource to learn more about this opportunity, market trends and how to get started trading crypto.
However, whether or not the beginner, advanced or leverage courses are going to be the best online training courses is open to debate.
Firstly, these courses are all about trading cryptocurrency. Sure, we all want to make money online, but cryptocurrency can be very volatile and risky; with prices fluctuating hour by hour.
While the concept of the course is great, I actually would have preferred to have seen courses about developing skills within blockchain and the industry, as opposed to money making techniques and strategies. Sure, they may be working now, but for how long for?
Trading is all about speculation, and for beginners whom need to put up their own capital, this perhaps is not the best place to start.
Secondly, I was surprised to see the refund policy. I understand Jack needs to protect his material, but offering a refund only if less than 20% of the content has been accessed seems somewhat unfair. This only really covers the first two sections; well before any realistic decision can be made.
Moreover, while the btcblueprint website looks great, I found the videos very slow loading on the site and frustrating to follow. For an online video training course, its imperative that videos load fast and the material can be accessed easily. Hopefully this is just due to my own internet connection and not for the students at large.
So, with these considerations in mind, I would like to propose an alternative.
I would strongly recommend that you take a look at the Ivan on Tech Academy instead.
There are over 27 in-depth courses at present and all can be accessed with the cost-effective professional or premium plans. The contract is rolling so that you only pay for your membership for as long as you need it and you have obtained all the education you need.
What I love about the Academy is just how much is covered and taught there; the learning process is fantastic, you can become blockchain certified and you actually learn fundamental blockchain skills that you can use to thoroughly understand cryptocurrency on a profound level.
In fact, you will even develop knowledge and expertise that would set you up for a career in crypto if this is something you were interested in.
My Ivan on Tech Academy Review explains all that you need to know about this extensive library and what it will mean for you if you sign up.
So, I would suggest you take a look and read my review at the very least.
Cryptocurrency is without doubt, a fantastic opportunity. Just make sure you start out right and get all the education you need, first time around.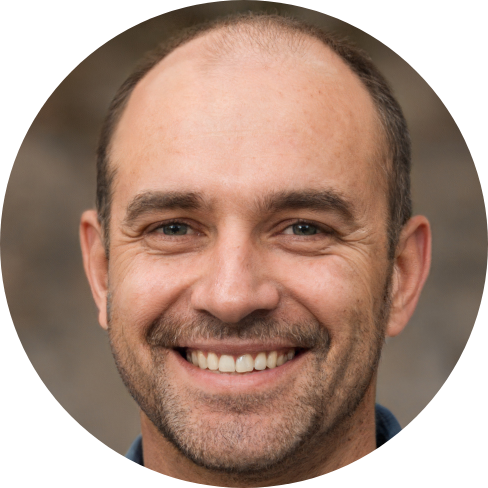 Hey, I'm Jeremy; a seasoned entrepreneur that has been earning his full time income online since 2005. My online business portfolio includes eCommerce stores and affiliate marketing niche sites. I also make money through Blockchain and Crypto. I created Unrivaled Review to share my knowledge, experience and recommendations for anyone looking to pursue such ventures.