The key to any business is getting your products in front of as many potential customers as possible. That's where selling via multiple marketplaces comes in. But what about Amazon and Shopify, specifically? Can you sell on both? Well, here is all you are going to want to know.
So, can you sell Amazon products on Shopify? You can sell Amazon products on Shopify. Though, you will need to ensure you have an Amazon Seller Central Account and Shopify Store in place, and an integration between the platforms before you can do so.
Want To Test This Out For Yourself?
Get access to your exclusive 14 day, no-credit card required, risk-free trial below to play around with the platform and see if its for you:
It's a little technical, but it can be done; as we shall continue to explore in the following few sections.
What You Will Need To Sell Amazon Products On Shopify
To sell Amazon products on Shopify, there are a few things you will need:
An Amazon Seller Account
Here you have two options, a Professional Seller Account (recommended) or an Individual Seller Account (not suitable for most).
A Professional Seller account is designed for businesses and individuals who plan to sell large quantities of products.
It does have a monthly fee of $39.99, but it provides access to a range of tools and features that can help you manage your Amazon sales more effectively.
To sign up for a Professional Seller Account, you will need to provide some basic information about your business, including your business name, address, and tax identification number.
You will also need to provide a valid credit card and bank account for payment and deposit purposes.
In addition to the Professional Seller Account, Amazon also offers an Individual Seller Account, which has no monthly fee but is designed for sellers who plan to sell fewer than 40 products per month.
The Individual Seller Account has more limited features and tools, so it may not be the best option if you plan to sell large quantities of products.
Note: It's important to note that there are certain requirements and guidelines you will need to follow as an Amazon seller. These include rules around product listings, pricing, shipping, and customer service. Amazon has strict policies in place to ensure that sellers provide a high level of service and quality to their customers, so it's important to familiarize yourself with these guidelines before you start selling.
A Live, Active Shopify Store
Of course, you will need a Shopify store too.
Thankfully, setting up a Shopify store is straightforward and can be done in just a few steps.
You can even do so for free through this free trial link.
Once you've signed up for a Shopify account, you will need to design your store.
Shopify provides a range of templates and themes that you can use right off the bat so it shouldnt take you too long.
A Third-Party App or Service
To connect your Amazon and Shopify stores, you will need to use a third-party app or service (see next section).
Can Amazon Connect To Shopify?
Amazon can connect to Shopify, but not directly. Amazon and Shopify are two separate platforms, so you'll need an integration or third-party app or service to connect the two.
Fulfillment By Amazon Integration
Shopify does have a built-in Fulfillment by Amazon integration which leverages the Amazon Marketplace Web Service (MWS), which is an API.
This will allow you to store your inventory at, and fulfill your orders from an Amazon.com fulfillment center.
Here is the Shopify tutorial that explains how to do so.
Third-Party App/Service
There are a number of third-party app, services that will also provide you with the integration.
A popular option is Codisto.
This will allow you to sync your inventory and orders, manage pricing and promotions, and handle fulfillment all from one central interface.
How Do I Get My Amazon Products On Shopify?
Once you've connected Amazon to Shopify, the next step is to get your Amazon products on Shopify.
There are a few ways to do this, depending on your needs and preferences:
Automatic Synchronization
If you use certain app or services, your Amazon inventory can be synched with Shopify automatically. It's great if you have a large inventory.
Manually
Of course, you can always manually add your Amazon products to Shopify.
If you only have a few products or want more control over how your products are listed on Shopify, this is likely the way to go.
Use Amazon's Multi-Channel Fulfillment (MCF) Service
This option is best if you want to use Amazon's fulfillment network to fulfill your Shopify orders.
Things To Consider When Selling On Both Shopify and Amazon
Make Sure Inventory Is In Sync
First, you'll need to make sure your inventory is in sync between the two platforms.
This can be done using a third-party app or service, as mentioned earlier.
Consider Fulfillment
Second, you'll need to decide how to handle fulfillment.
You can use Amazon's MCF service to fulfill Shopify orders, or you can fulfill them yourself.
If you choose to fulfill them yourself, you'll need to make sure you have enough inventory on hand to cover both platforms.
Consider Your Pricing
Finally, you'll need to think about pricing.
Amazon charges fees for selling on their platform, so you'll need to factor that into your pricing strategy.
You may also want to consider offering different pricing or promotions for customers who purchase through Shopify versus Amazon.
Consider The Marketing Cost
Millions of people visit Amazon directly, and you can benefit from this pre-existing audience.
With Shopify however, unless you can rank your product pages at the top of the search engines, or have an existing audience to market to, you will likely need to pay for marketing to send traffic to your store.
This will impact your bottom line.
Lastly
Selling Amazon products on Shopify is possible with the right tools and strategies in place.
Thankfully, you can effectively sell on both platforms and reach a wider audience by connecting Amazon to Shopify, syncing your inventory, and deciding on a fulfillment and pricing strategy.
FAQs
Why do people use Shopify instead of Amazon?
People use Shopify instead of Amazon to have greater control of the customer experience and pricing. Sellers also typically make more profit as they do not have to pay Amazon referral fees for selling via their platform.
Can you sell on both Amazon and Shopify
You can sell on both Amazon and Shopify, so long as you are compliant with the policies and terms of service of each platform. You also need to be mindful of inventory, costs and the impact on a potentially higher requirement for product sourcing.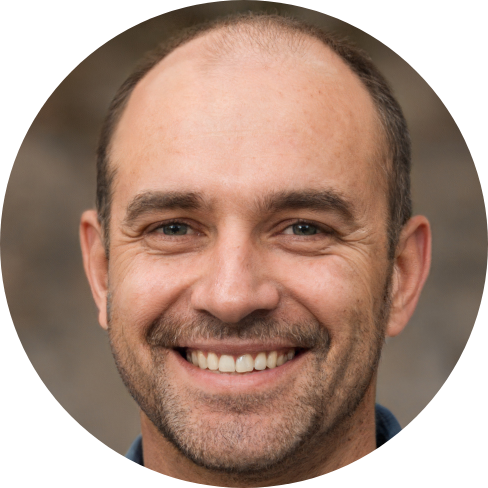 Hey, I'm Jeremy; a seasoned entrepreneur that has been earning his full time income online since 2005. My online business portfolio includes eCommerce stores and affiliate marketing niche sites. I also make money through Blockchain and Crypto. I created Unrivaled Review to share my knowledge, experience and recommendations for anyone looking to pursue such ventures.