Do you see yourself as an online alcohol seller? Perhaps you are a beer brewer, maybe you want to bottle up an alcoholic beverage you have pulled together. Or you may even want to be a distributor and reseller of the major brands. Either way, can you even do this via the Shopify platform? Well, you'll be glad you checked. Here is why.
So, can you sell alcohol on Shopify? You can sell alcohol on Shopify, though you need to ensure you comply with Shopify's term of service and all federal, state and local laws along with all regulations of where you advertise and sell. This differs by state, and by country, so you need to conduct the relevant research and due diligence before you start operating.
It is a little tricky. Particularly more so than your average Shopify store.
But thankfully it can be done.
So let's look at some of the considerations you need to make before turning to some suggestions of how to get this operating and as profitable as possible.
Ready to get started? Get your free, exclusive Shopify Free Trial here
Disclaimer: This article was written to provide information only and does not constitute as legal advice.
Things To Consider When Selling Alcohol Via Shopify
Setting up a Shopify store that sells alcohol requires you to jump through a few more hurdles than you would have to normally.
Below, I outline some of the things you will need to consider and take a look at ahead of time.
Legal Compliance
First and foremost, it is essential that you are familiar with the laws and regulations on selling alcohol.
And it can get confusing fast, because, you need to consider the laws in the locations in which you advertise and sell – which will vary from location to location.
Nevertheless, in most locations, alcohol is heavily regulated, with minimum ages in place along with a whole host of other requirements, including:
You must hold a license to produce/market, sell or deliver alcohol.
You must keep accurate records of all alcohol that you sell,
You need to have prominent and appropriate age verification in place so that customers under the legal age cannot buy from you,
And there are of course more.
The below are some useful resources to learning about state regulations and laws, though you will need to check in with authorities, or consult a legal professional, to ensure you fully comply:
This guide by Shopify is also a useful resource if you are looking to sell in the US, Canada, UK or EU.
Keep An Eye On Alcohol Taxes
Another thing to consider is that you will be responsible for collecting tax on your sales.
Here is a good resource that will help you get a good overview of the tax rates, per alcohol type (including beer, wine and spirits).
Though again, what you need to collect here will be primarily determined by your location, and the states/countries you operate and sell in.
Thankfully, though you can set up automatic tax rules in the backend of your Shopify store once you know the rates, which will charge customers accordingly at the point of sale.
ID Proof Of Age
It needs to be clear and apparent that customers must be of the legal drinking age to purchase on your store.
If you are delivering the product internally, you need to ensure that ID's are being checked.
It also makes sense to have a visible and clear message on your store pertaining to these requirements.
Such as, "you will need to provide proof of age upon delivery", which you can include in the notes for each order.
Suggestions When Selling Alcohol Through Shopify
The following suggestions will help minimize barriers to execution and will help you to reduce the complexities of running a store that sells alcohol on Shopify.
Change Your Shipping Locations
First and foremost, you can save a lot of headaches by minimizing/or being very particular on where you ship to.
You can do this by editing your shipping rules in your Shopify admin.
And you're going to want to do this.
There are also apps available that allow you to more tightly control shipping locations; such as particular cities, for instance.
Why?
Because there are some states you cannot ship to, or it's going to be too complicated to do so that you would rather not.
Local Delivery Only
Only offering local delivery will give you tighter control of your age verification process, where you can ensure that all ID checks are undertaken during the delivery of your product(s).
Store Age Messages/Pop-ups
In order to prevent customers buying from you, only to later be unable to prove they are of legal age, installing prominent age verification popups/ checkboxes or messages along various stages of the customer journey will ensure they are seen.
This will also help ensure you are compliant with Shopify's terms of service and acceptable usage policy.
Now you may be able to do this via an app (downloaded from the app store) or you could even hire a Shopify expert to do this on your behalf.
The latter can work particularly well if you are selling in locations where age laws differ, say 18 or 21, for instance.
Consider Your Theme/Layout and Branding
Your Shopify store theme and layout will have huge implications for how your customers view your products/brand, and directly/indirectly influence how many sales you make.
For example, you may want to tap into a customer persona. Or you may want to bring attention to the particular tastes of your products.
You could consider using Shopify categories, or showcasing certain products and featuring some more than others more heavily.
When it comes to categories, it could be by product type – e.g. 'beer', 'wine', etc. or it could be something entirely different like 'bargain bin', 'the vintage collection' etc.
Nevertheless, take time to build and design your store, review theme options and customize as much as you can. This will help you to stand out from your competition and start making the sales you started this business for!
Lastly, just make sure customers can effectively and easily navigate the site, it's clean, clear and easily searchable.
Drawing attention to recommendations and 'best-of' products is always a good idea too!
Consider Subscriptions/Memberships
The hardest part about building a business its retention and getting repeat orders.
Setting up a subscription, membership or club can be a great way of doing this.
You could offer monthly boxes, or a 'new beer every month', as examples of this in action.
Many apps are available on Shopify that can help you setup, manage and control this centrally.
There is a lot of potential here in terms of what you sell, how you can set yourself apart, and also how to drive more recurring revenue.
Just make it clear what your customers will be getting by signing up!
Consider Bulk Buy Discounts
A great way to increase sales is to offer discounts from customers who purchase a certain quantity of product from you.
For example, buy 6 beers get 2 free.
Or, get 10% off when you buy a case of 6 wines.
Finally
You can sell alcohol on Shopify.
Many brands do.
And many brands are doing particularly well by doing so.
Just make sure you do the research ahead of time. Know what you need to do and ensure you are legally compliant.
Due to the complexities here, it is recommended to get legal advice. Sure that will cost you, but if you are serious about building your business, consider it just a start-up expense that will set you in good stead.
Ready to get started? Get your free, exclusive Shopify Free Trial here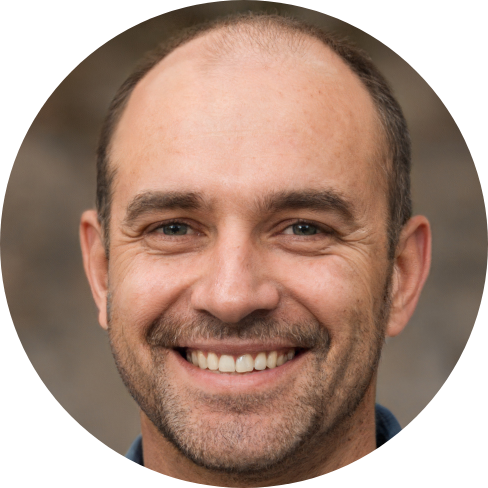 Hey, I'm Jeremy; a seasoned entrepreneur that has been earning his full time income online since 2005. My online business portfolio includes eCommerce stores and affiliate marketing niche sites. I also make money through Blockchain and Crypto. I created Unrivaled Review to share my knowledge, experience and recommendations for anyone looking to pursue such ventures.