Are you thinking about opening up a food store on Shopify? Do you make the world's best salsa? Maybe you've found a way to make chocolate chip cookies even more delicious. Or perhaps you want to set up an online grocery store to sell specialty grocery items that are hard to find in the average supermarket. Either way, here is what you are going to need to know.
So, can you sell food on Shopify? You absolutely can sell food on Shopify. In fact, Shopify is the perfect way to create your online specialty food store. However, you will need to ensure that you comply with all of your local, state, or federal laws for packaging and selling food online.
Great news, I assume.
So if you have your idea and just want to get started, click here to get your exclusive Shopify free Trial.
Get over there and start building your store!
Besides, time is of the essence.
And the key to succeeding – is to take action.
But if you did want to learn more about selling food via this e-commerce platform, stick around.
You'll be in a much more informed position by the end, if you do.
Requirements For Selling Food On Shopify
Food laws are complex, and it's important to understand all that's involved before you dive in and start selling food on Shopify.
Government organizations at the county, state, and federal levels closely monitor and regulate the food industry because of public safety concerns.
To make sure you're complying with food laws, learn all that you can about the food industry, get the correct licenses, carefully trace the supply chain, and keep excellent records.
Failure to comply with the laws can cost you not just your business and products but, in extreme cases, your freedom. Yes, you can actually go to jail for extreme violations of food laws.
What Food Can You Sell on Shopify?
Depending on the laws in your area, you can sell most types of food online.
For this article, we will mostly focus on selling groceries online, but we do want also to point out some other types of food you can sell via a Shopify website.
Groceries
To sell groceries online, you need to buy food products from a company that sells wholesale groceries.
These wholesale companies can be a dropshipping supplier or a regular wholesaler.
Baked Goods and Other Prepared Foods
Most states have laws in place that allow residents to sell homemade food items.
These laws are generically called "Cottage Food Laws," though the name may vary by state.
Usually, people take advantage of these laws to sell home-baked goods such as cakes, cookies, and pies.
Even with Cottage Food Laws in place, you still have to comply with local regulations and stay on top of changes in the laws.
Restaurant Food
If you own a restaurant, you can use Shopify to set up your online menu and ordering system.
Chances are if you already own a restaurant, your licenses are already in place. So setting up your Shopify website gets your restaurant online.
With a Shopify website for your restaurant, you can set up local delivery or curbside pickup.
Tips When Selling Food Through Shopify
These tips will help you maximize your profit and have an overall better experience when you sell food on Shopify.
Create and Design Your Store With Your Niche in Mind
For example, if you're going to be selling Cajun food ingredients and seasonings, design your Shopify store with a theme and branding that supports that niche.
Make Checkout as Easy as You Can
For any e-commerce store, fast and easy checkout is essential.
If your customers experience any hassle during the checkout process, they will simply abandon their cart and shop elsewhere.
Handle and Store Food Properly
Besides not getting into trouble with food inspectors, it's also important to keep in mind that your customers trust you to ship clean products to them.
Keep Exceptionally Thorough Records
To ensure that you're covered legally, carefully track every product that comes in and out of your home or facility.
Become Best Friends With the Food Inspector
In the event that a food inspector ever visits your home or facility, remember that they're there to help not just with keeping the public safe but also to help you run a safe and secure business.
Plus, they will give you a lot of excellent advice.
Avoid the Super Complicated Stuff
Selling some foods requires more licensing. For example, fish, meat, and agricultural products are more complicated to sell.
If you want to sell these items, make the investment to consult with an attorney and contract other experts as needed to make sure you get off to a good start.
Set Up an LLC
In the rare event that you get sued by a customer or employee for any reason, you won't personally be legally liable if you have an LLC set up.
So they will be suing the LLC, not you, per se.
Make Sure You Have Liability Insurance
Every business that deals with customers need liability insurance, especially a company that sells food products to the public.
Why You Should Sell Food Via Shopify
Here are some excellent reasons for selling food products on Shopify.
High Profit Margins
In grocery stores, profit margins can be pretty low. Grocery stores only make between 1% and 3% as a markup.
However, if you sell speciality items online, you can enjoy much higher profit margins.
Demand for Online Food Sales
A Business Insider study shows that by 2024, 55% of consumers in the U.S. will shop for groceries online.
If you want to grown an e-commerce food business, now is the time to get started.
Low Return Rates
One of the biggest issues with selling products online is the return and exchange rate.
However, people rarely return food because they tend to buy brands they already enjoy and trust.
Easy-to-Use Interface
Shopify is designed for ease of use.
However, you can also customize your Shopify store as much as you want as long as you have the skills or can hire someone who does.
How To Sell Food on Shopify
Once you have an understanding of how food laws work and have an idea of what type of food you want to sell on Shopify, you're off to a good start.
If you're intrigued about selling food on Shopify, follow these steps to get started and start selling.
Conduct Solid Market Research
When you've identified your niche, it's time to figure do market research.
Ask yourself these questions:
Who is my target customer?
Who are my competitors?
What are the best high-profit food products?
You can use Google Trends, and there are other ways to conduct market research.
Seek out online questionnaires and surveys that have been conducted by other grocery companies.
Use Google Keyword Planner to find out what people are searching for.
Ubersuggest and Keywordtool.io are excellent free research tools for finding keywords.
Brizo Foodmetrics conducts food service market analytics so that you can identify your competitors.
Identify a Niche
Will you be selling general groceries, or will you focus on one niche?
If you want to narrow in on one specific niche, here are some ideas.
Novelty or custom products
Certified organic food
Fairtrade foods
Artisanal, gourmet, and small-batch foods
Special diets: gluten-free, allergen-free, or nut-free
Ethical foods: vegan, halal, kosher, or vegetarian
Diet trends: keto, paleo, low-fat, or low-carb
Meal kits
These ideas are great for getting started with fewer legal restrictions and shipping challenges.
Packaged snacks
Candy
Baked good ingredients
Seeds and nuts
Dried herbs
Tea and coffee
Work Out All the Legal Stuff
Make sure you have all of the legal stuff in place.
If a license is required for selling your product, obtain that before you get started building your store.
Make sure it's legal to sell whatever you want to sell in your region.
You will also need to follow labeling and packaging laws. Here are the resources you need for that.
Get Your Branding In Place
When selling anything online, branding is super important.
Hire someone on Fiverr or Upwork to make your logos so that they look professional.
Choose your colors well, and use them across your website and social media platforms.
Price Your Products
After doing your marketing research and identifying your niche, browse the competition and see how they price their products.
The key is to price competitively but not too low to have a good profit margin.
Get Your Systems in Place
Once you have your products priced and ready to sell, it's time to get your systems in place.
You need to set up your inventory management system, as well as your shipping system.
Create Your Shopify Website
Now that you're set up and ready to sell, you can create your Shopify website and start listing your products.
I recommend always going with a premium theme because it's a solid investment at an affordable price.
Start Promoting Your Business
To promote your food business, you will probably need to invest in Google ads and Facebook ads.
Developing a solid social media presence is also important.
Lastly
Selling food on Shopify can be profitable and even fun.
With more people than ever before in history buying groceries online, there is no better time to tap into this business model.
Now that you know all of the ins and ours, what are you going to sell?
Can you sell baked goods on Shopify?
You can sell baked goods on Shopify, so long as you hold a food license, comply with health and safety standards and package/label according to food safety guidelines.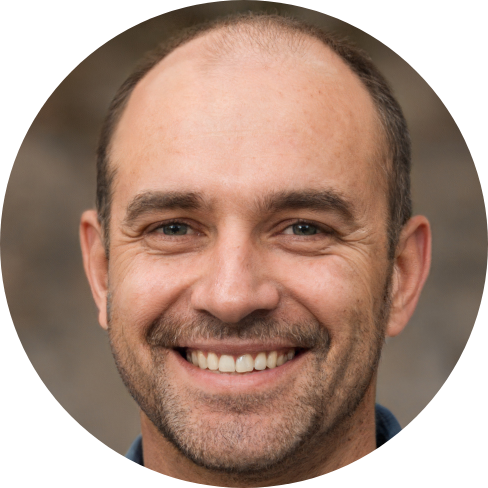 Hey, I'm Jeremy; a seasoned entrepreneur that has been earning his full time income online since 2005. My online business portfolio includes eCommerce stores and affiliate marketing niche sites. I also make money through Blockchain and Crypto. I created Unrivaled Review to share my knowledge, experience and recommendations for anyone looking to pursue such ventures.