Affiliate Marketing courses are being launched en mass and are cropping up all over the internet. I am constantly seeing courses advertised on Social Media and chances are that you are seeing them too. Clickbank for Beginners is just one of many of these.
Clickbank for Beginners was recently launched by Paolo Beringuel, a popular YouTuber who claims to make his fortune in the Affiliate Marketing space (primarily from the Clickbank Platform).
He released a course last year for $4,997; which interestingly is now being given away for free! Thankfully, I never invested in it and I am very glad that is the case.
The Clickbank For Beginners course is available for $497. It has just 12 modules, primarily focused on how you can profit by promoting products found through the Platform Clickbank.
The course claims to provide an overview of the exact strategies Paolo uses to earn a considerable income (6-figures) online with the Affiliate Marketing model.
The course is hosted via the Teachable platform; so it is not possible to download them. Instead you will stream them just like you would a normal YouTube video.
Who is Paolo Beringuel?
Paolo Beringuel is a relatively unknown online guru (especially outside of YouTube where he is most active). He has created quite a lot of content on how to make money with Clickbank, however it appears that a lot of his advice and recommendations are recycled from other content creators on the platform.
Paulo claims to provide you with an exact blueprint to follow, and that you can access through his course.
While Clickbank still appears to be a profitable platform for Affiliate Marketing; it is generally very saturated and there is a lot of competition in this space. With every product listed on the platform, you will find dozens if not hundreds of Affiliate Marketers promoting each and every offer (especially the high gravity/high selling products). Sure you can find less competitive products, but this is usually because they have just launched or are not popular – and your chance of success with these products is slim to say the least or a calculated gamble.
Plus, a lot of the products on Clickbank seem relatively spammy and of poor quality.
Remember, as an affiliate marketer your reputation and recognition is based entirely on what you promote. It is therefore essential to promote the best products.
Instead and from experience, there are plenty of other more profitable Affiliate programs that you can sign up to and products that offer a higher and more frequently generating commission.
Having said this, Clickbank can be a good place to start for beginners, but you'll want to explore further as you gain experience.
Clickbank For Beginners Review
The first thing to notice with this course, is just how short it is. This is similar to his previous ($4,997 -> turned free course). Theres only 10 modules (taking out the welcome module and the bonus module) and there are only 1-3 videos in each module. Plus, each video is around 2-5 minutes in length.
When you consider that he is asking $497 for the course, it works out around $16 per 3-5 minute video! (or $3-5 per minute). That is crazy expensive.
Plus, with all online business models (especially Affiliate Marketing) theres a lot to learn and to cover – I do not see how this course can even scratch the service. Sure it is looking at just the Clickbank Platform, but 30 videos of this length is still nowhere near long enough to cover it.
Plus, having watched a lot of Paulo's content on YouTube; he doesn't seem too convincing or confident in his suggestions. I would suspect the same thing occurs in this course.
The course is divided into 12 short modules, as previously mentioned the first one is a "welcome" and the last three are simply just links!
Clickbank (How to set up an Account)
Landing Page (How to set up a Landing Page)
Thank you page (How to set up a Landing Page)
Autoresponder (To send automated messages to your leads)
Tracker (Setup your Tracking Links)
Testing your Funnel
Getting Traffic
Email Marketing
Reporting in Clickbank
Join Paolo's FB group
Get 1 on 1 training
Bonus training.
Having reviewed the Sales Page, the course is just under 90 minutes in length. So you're paying $497 for a course that doesn't really have any content.
I don't know how much Affiliate Marketing you will be able to learn in this time. Plus, every module in the video is taught and discussed in length for free on YouTube – there doesn't appear to be any differential information in the content or unique insights from Paolo. It just appears to all be about setup.
Module 1: Clickbank
The first module of the course provides just two short videos. And it only about setting up a Clickbank account.
From there, the only real video discusses three profitable (but highly competitive and saturated) niches and how to select one.
Then the last one is quite comical – how to copy your affiliate link for your offers. Yes this is copy and paste.
Module 2: Landing Page
Just three videos make up the module and its all about building a landing page using Clickfunnels. Whilst this is a great platform its going to cost you quite a bit every month. (Expect to pay $97-$297 per month). There's no mention of building a site and a Landing Page for free on WordPress which will cost you just $10 per year!
It is likely that Paulo is trying to get you to register via his Affiliate link which will net him commission on every referral including yours.
Module 3. Thank You Page
This is one 80 second long video on how to create a thank you page. The thing is Clickfunnels does this automatically with a click of a few buttons.
Module 4: Autoresponder
Consists of just four videos teaching you how to set up an auto respond and sync your email list. Paulo only teaches you how to do this between Aweber and Clickfunnels (despite there being dozens of other cost effective services).
Consider that AWeber also charge a monthly fee… the costs are totally up!
Module 5: Tracker
This is a very basic overview of how to set up tracking links on your Clickfunnels landing pages.
Module 6: Testing Your Funnel
I was astounded to discover that there is an entire module in a $497 course that teaches you only how to test a funnel is working correctly. This is very basic and simple thing to do. Especially with Clickfunnels.
Module 7: Getting Buyer Traffic
In this module, you will find five videos on how you can use a service called Udimi to advertise on somebody else's email list. The idea is that you sue their list to build your own.
While Udimi is a great platform and be really useful, you do need to know what you are doing to succeed with it and it costs quite a bit upfront. In my opinion, there are far better ways to purchase traffic than Udimi for beginners (like FB/Instagram Ads).
Module 8: Email Marketing
There are three videos in this modules of how to set up an email marketing campaign with the Aweber platform. Whilst Awber is a useful tool, this will incur further costs and is not the cheapest email marketing solution available.
Module 9: Clickbank Reporting
Again another 80 second module. Just one video of how to check your stats in Clickbank. Yes you read that correctly.
Modules 10-12: Links & Bonuses
How is this a module? Its essentially links to join a Facebook Group and opening up an email to Paolo. Again, this is fluff.
Final Verdict
I cannot work out if Clickbank for Beginners is half-finished or if it is for complete beginners who have never heard of Affiliate Marketing before and have no prior knowledge of how to do it.
Sure it is possible to make a couple of sales here and there but your long term success off the back of this course are slim to say the least. My biggest concern is no attention to SEO or the search engines. This is literally the biggest opportunity for Affiliate Marketing!
While you can grasp an understanding on what you need to do and what does work for Affiliate Marketers – Email Marketing for example – there is no real training on how to nurture and communicate with your list and how to actually make ongoing sales from them.
The $497 is going to get you some very basic and generic content, and you are going to require further subscriptions and investments to software like Clickfunnels to be able to build your Landing Page and Funnel. (I've even heard that Paolo send you to Clickfunnels with his affiliate link to make extra money out of you!). Plus, you are then going to need to drive traffic using platforms like Udimi which can be great but will cost you further. This is all in the hope that at some point, one of these new subscribers buys from you. Its a lot of investment upfront and a lot of risk.
Now another major problem with this course is that it defies consumer behavior. Sure you may be able to get a few subscribers with Paulo's method but you will never achieve any significant sales sending out random emails to cold leads. With Affiliate Marketing its all about nurturing and "warming traffic up" before you can go for the sale.
Having watched a lot of Paolo's YouTube Channel I was expecting a lot more from his $497 course. It just looks like his YouTube content regurgitated and for a hefty price.
When you compare Clickbank for Beginners to other Affiliate Marketing Courses available online – like Savage Affiliates, you realize just how basic and inferior this course really is.
At half the price, Savage Affiliates will get access to over 100+ over the shoulder videos (of 15 minutes or longer – each) on the entire Affiliate Marketing business model (plus there is an entire module for Clickbank) if you were set on this platform.
Savage Affiliates is over $300 cheaper, and you just cannot compare them in terms of quality, results and usefulness. Read my Savage Affiliates Review to compare the two courses and make your own decision.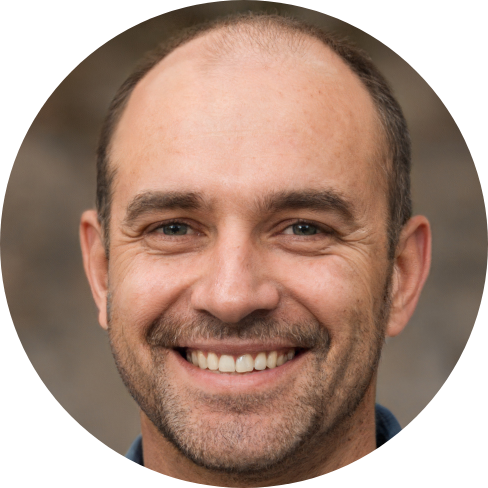 Hey, I'm Jeremy; a seasoned entrepreneur that has been earning his full time income online since 2005. My online business portfolio includes eCommerce stores and affiliate marketing niche sites. I also make money through Blockchain and Crypto. I created Unrivaled Review to share my knowledge, experience and recommendations for anyone looking to pursue such ventures.