Quadrell Jones, or Quad Jones if you go by his shorter or YouTube channel name, has released an Affiliate Marketing Course all around the Clickbank platform. He has has called it Clickbank Mastery and it aims to teach you how to go from a complete newbie to an expert by promoting products by Clickbank vendors.
Clickbank Mastery covers training on the Clickbank platform, how to build a following on Instagram/YouTube, Email Marketing, Facebook Messenger Bots, Landing Pages, Paid and Free traffic methods.
The course is currently available for $127 and is hosted on the teachables platform. This is the site you will use to purchase the course and access the content. Its nice to see a course that isn't extortionate in price. However Quadrell does state that the course will be going up in price. When and how much by is hard to tell.
If you are in a hurry and want to jump straight to the verdict on the course (is it worth signing up to, are there any other suitable alternatives to consider) then click here.
If not stick around to learn about Quadrell and the course content.
Who is Quadrell Jones (Quad Jones)
Quadrell Jones is a 19 year old Internet and Affiliate Marketer who also produces content on YouTube. His YouTube Channel focuses heavily if not entirely on Clickbank, and has been active for just iver half a year. At time of writing he has hust over 2.6k subscribers but he uploads content frequently.
He claims to have made $20,000 from Clickbank in the last year. Personally I cant quite understand how this is Mastery. Sure $20,000 online in a year through Affiliate Marketing is a feat and thats no pocket change but its hardly a full time income that you could comfortably live on ($1666 per month anyone?). This would obviously be a nice litter earner but ultimately isnt the idea to make a full time income online and "quit the 9-5" (Quadrells words not mine). This is what Affiliate Marketing can provide and something that Quadrell by his own honesty announces he has not been able to do.
Quadrell also appears to be a Udemy instructor and has a course called 'Self Mastery'. Interestingly its all about learning how to get a better understanding of yourself, deal with emotions and master personal development. Again the term "mastery" is amusing; how can you have mastered life and have this kind of philosophical view at 19 years old? Perhaps this is his own venture into the Spirituality niche but it does appear that he is a serial product launcher.
Clickbank Mastery Review
Not including the Intro and Case Studies sections, the course has a total of 10 modules – four of which covers the "four most profitable niches" – Health and Fitness, Relationships, Make Money Online, Spirituality.
While tbis is a good way to learn and niches that may be enticing to start promoting products in, consider that the competition is going to be high and everyone who purchases this course is going to be in these four niches and promoting the same products.
Heres what is included in each of the modules:
Intro
This is a basic introductory module that includes an overview of the course, how to join the private Facebook group and some things you need to know before you get started (like potential costs, expectations etc).
Module 1: Landing Pages
The first real module of the course focuses on Landing Pages (one page website where you will send traffic to and collect leads/emails.)
You learn about the different types of landing pages, how to build them with ClickFunnels (platform with a monthly reoccurring cost), how to bud them with weebly (free alternative) and then how to set up a landing page specifically for the four niches.
Module 2: Manychat
The next module focuses on the Manychat platform which is a messenging platform. You learn how to connect your landing page (you created in the previous module), how to drive traffic by messenging, tips to make more sales and things to do like spam and be overly salesy.
Module 3: Email Marketing
This module looks at how to communicate with your subscribers that have signed up to your list via your landing page.
This is a short module that explains some of the things you will need to do to set it up and how to follow up with new leads. You then get access to email swipes for the four niches which begin in the next module. These are templates that you can use when you start getting subscribers.
Module 4-8 Profitable Niches (Fitness, Relationships, Make Money Online, Spirituality)
The next four modules follow the same teaching style, structure and pattern and teach you how to promote ClickBank products in each respective niche.
The modules start with an intro video on the best products to promote. So if you are in the Fitness Niche it will be the top performing or most likely to sell fitness products, like supplements like Organifi.
You then move onto Instagram as your first traffic source. Videos begin by teaching you how to set up a profile before moving onto posting, gaining followers, making sales from your page and using influencers.
The next half of the module turns to Facebook and getting traffic via that platform. You learn how to find and join groups to market products in and how to boost posts for more views and potential affiliate sales (paid traffic source).
The final part of the niche modules turns your attention to the third potential traffic source, YouTube. Videos here explain how to set up your channel, create videos (without showing your face), posting/ranking videos, getting traffic to your videos and using Youtube Influencers (again a paid traffic source).
Module 8: Additional Traffic Methods
There are four traffic methods discussed in this module and they cover both paid and free traffic sources:
Bing Ads (paid)
Launch Jacking (free)
Solo Ads (paid)
FB Ads (paid)
There videos essentially explain how to set up campaigns, but as they are short and limited, you don't actually learn how to optimize them or conduct effective research for the best buyers keywords where all the money is with these methods. Also, there is no inclusion of Google Ads, which perhaps the best and most significant marketing opportunity at present.
Module 9: Blogging
Blogging and Content Marketing is a huge opportunity for Affiliate Marketers and it has the best ROI because traffic is free and any sales are all profit.
I was disappointed to see only three videos here: setting up a gree blog, creating content and driving traffic to articles. These are all quite level and Quadrell could have gone into a lot more detail here considering how important and effective blogging can be for affiliates.
For example, there is no discussion about setting up a blog on your own domain (a frew blog will have .wordpress.com or .weebly.com in the domain extension. Theres also no discussion or training on SEO (search engine optimisation) and how to actually rank your articles in the search engines (where your content will be effective).
Module 10: Helpful Tools
The last real module of the course focuses on some helpful tools for you to use – 2 in fact. Bigbangram and Linktree are discussed. Useful tools bowever this module pretty much just announces what they are not how to set them up and benefit from them.
Case Studies
The Case Studies act as an opportunity to demonstrate how this all can be done. You can watch a case study on some of the strategies discusses in the course: YouTube, Instagram and Manychat.
Each case study is only a few minutes long so there is not much depth here but they can give you a rough idea of how it actually looks when all set up. I am personally not a huge fan of case studies as they rarely offer anything actionable as the lessons are usually specific to that individual case study.
Refund Policy
Something to consider before you sign up is the fact that the Refund Policy is strict. If you watch 10% or more of the course, you will not be eligible for a refund. So basically, if you watch the Intro Module and part of module 2 you will have pretty much forgiven your right to email Quadrell for a refund.
Refund Policies this strict are always a bit of a red flag as it indicates that the course owner does not really have the students interests in mind and is maximizing their earnings regardless of whether the course content delivers or not.
The Verdict
The Clickbank Mastery Course by Quadrell Jones offers a fairly basic and high level overview of how you can promote Clickbank Products through Instagram, Facebook and YouTube.
The majority of the content is about setup and how to get things started; not on the intricate strategies that you actually need to succeed.
Moreover, while they are some of the most profitable niches they are also the most competitive. This is not to say that you cannot compete and make money in these niches, but consider the fact that you will most likely have to invest pretty heavily in paid traffic sources (like ads) even to be able to acquire initial traffic to the products you promote. Sure you can make money (like the screenshots on the sales page) but what the screenshots are only showing is revenue (and not outright profit). How much money was spent acquiring those sales?
Consider the fact that every student who signs up is likely to a direct competitor.
Finally, one other thing to consider is that the course only focuses on marketing ClickBank products. Its ignoring hundreds of other affiliate marketing platforms, products and services out there to promote.
So, should you sign up to this course?
I'd actually recommend that you sign up to a more complete and in-depth course like Savage Affiliates. This is one of the most comprehensive affiliate marketing training courses out there with over 100 videos on the entire business model. From niche research and website setup all the way through to free and paid traffic sources, Email Marketing, Sales Funnels and SEO (search engine optimization). While it does cover Clickbank it also covers several other affiliate marketing platforms like Amazon Affiliates in much more depth.
Checkout my in-depth review and case study here to see why this is a superior course for yourself.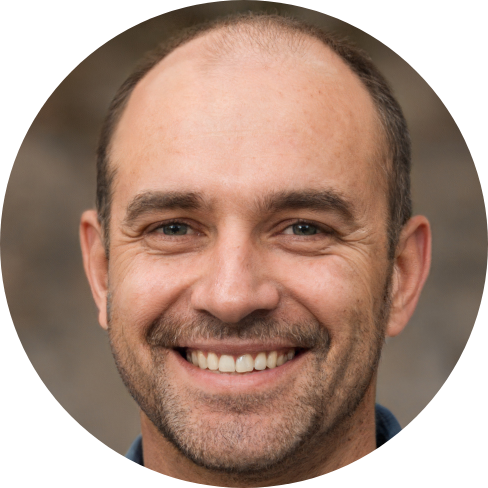 Hey, I'm Jeremy; a seasoned entrepreneur that has been earning his full time income online since 2005. My online business portfolio includes eCommerce stores and affiliate marketing niche sites. I also make money through Blockchain and Crypto. I created Unrivaled Review to share my knowledge, experience and recommendations for anyone looking to pursue such ventures.