Are you looking to create an optimized Sales Funnel and want to know how you can get a Free 30 Day Trial over at ClickFunnels? Then this article is going to be really useful.
I've got some great news, but also some bad news for you.
Lets begin by taking a look at the bad.
The 30 Day ClickFunnels Trial is no longer available.
This was an introductory offer to a small number of lucky and selected individuals. It was available in the first few months when ClickFunnels had just launched and was looking to get new customers onto the platform.
Now this is not what you was expecting to hear, or why you're here.
While this is a shame, this is typical with introductory offers and they never last forever. Offers come and go, and what makes them an offer is that they are only available for a limited amount of time, or to certain individuals.
I would therefore strongly advise, that you do not go out trying to find an extended ClickFunnels Trial (like 30/60/120 days etc because you just will not find one.
If you do manage to find one of these offers, it is likely a scam whereby the objective is to get your details/infect your PC with malware and viruses.
But, I do have some great news.
ClickFunnels are still offering, extended Free Trials.
Unfortunately, this is not quite as long as the 30 Day ClickFunnels Trial that you was hoping to get here.
ClickFunnels currently provide a 14 Day Free Trial. This is a complete and full-access trial where you can use the entire platform and each feature and functionality completely free.
How Does a ClickFunnels Free Trial Work?
Its very simple.
All that you need to do, is visit ClickFunnels via this offer link and click the "Start Your Free 14 Day Trial" button.
From there, you need to quickly create your account by providing your full name, an email and a password. Its that easy – taking just a minute or two.
(I actually recommend that you use your current business email address so that you can keep all your business-related communication, logins and platform access all in one place).
Once your Free Trial has been activated, you will get instant access to the full ClickFunnels Platform. This includes but is not limited to:
The Drag and Drop Webpage Editor,
Ability to quickly build Sales Funnels,
A Smart Shopping Cart with 1 click upsells
Email and Facebook Marketing Automation
Intuitive Central Management Dashboard,
and much more.
ClickFunnels do not tie you down to a contract, so you can test the full functionality during the duration your trial, and quit in 14 days if its not for you.
What Features Do You Get With A ClickFunnels Free Trial?
ClickFunnels was created to be be an all-in-one Sales Funnel solution.
Its there to help you market, sell and deliver your products and services online.
For you, that means that you will be able to do absolutely everything from the platform itself.
Whether it is building an Optimized Landing Page, Sales Funnel, Accepting Payments, Providing Webinars or setting up Automated Email Sequences.
The best thing about the Free Trial is that you get access to absolutely all the features and functionality – there are no limitations on usage.
Heres a closer look at some of the best features that you will be able to access once you sign up for your Free Trial:
Optimized Landing Pages & Funnel Design Templates
Using the simple-to-use Drag and Drop Editor you can have an Optimized Landing Page created and hosted online in minutes.
You can build this from scratch, or choose from a huge selection of Funnel Templates. These have been desinged for use across a range of niches but can also be fully customized so you can always use them as a starting place.
There are also templates available for: Squeeze Pages, Subscription Pages, Sales Pages, Event Pages, aswell as several others depending on what you want to create for your marketing campaign.
Once your Funnels have been created; you can quickly and easily share them with your prospective customers and affiliates. All you need to do is provide the respective URLs which you can find under the "Settings" tab in your ClickFunnels account.
Actionetics
Actionetics is a ClickFunnels proprietary automation software that enables you to optimize your email marketing.
It works by sending highly targeted, specific, and useful emails to your subscribers and in effective communicates far more effectively.
The software works on sequences that engage your customers, based on their own individual actions and behaviors when they click through and work through your funnel. This means a far more tailored, personal experience which results in higher conversion rates and likelihood of success.
This allows you to concentrate your Email Marketing without the need for third-party subscriptions to other Email Marketing platforms.
You can import all of your contacts and email lists in a few simple clicks. From there, all you need to do is set up the auto-responder and it will work for you and your business on autopilot.
There's dozens of email templates to use, or you can fully customize the design of your emails to align with your brand.
Webinar Funnels
One of the best features of ClickFunnels is the ability to create, manage, and host recorded Webinars.
This is incredibly easy and quick to do, which is a welcome change compared to the majority of other software's and platforms in this space.
If you are wondering what a Webinar actually is. It is when you create a video presentation to sell a product or service.
With ClickFunnels, creating and managing a Webinar is all done through one single dashboard:

Here's the process:
Backpack (Affiliate Program)
Backpack is the name of the software that enables you to build, host and manage an Affiliate Program through ClickFunnels.
Affiliate marketing is one of the best ways to reach your audience and to promote your products and services, especially with the growth of Social Media.
Typically, Affiliate Program software is expensive and difficult to manage. With Clickfunnels, you can add your Affiliate Program and offers to any Sales Funnel that you create through the platform. And you can do this in just a couple of minutes.
Analytics

Once you get set up with ClickFunnels, you can add your tracking code to your pages. This is great for retargeting and understanding your website visitors.
The Tracking Code works in the background, gathering data to provide you with insights into your pages, visitors and how both of them are behaving and performing.
This is a great feature that enables you to constantly improve your Sales Funnel, understand what works and what doesn't, and focus your efforts and energy on the pages that get you the best results.
Shopping Cart
Perhaps the standout feature of ClickFunnels, which sets it apart from many other Sales Funnel Software and platforms, is that you can generate sales and accept payments.
Directly from any page that you choose to create, you can track your customers, send them automated follow up emails and provide an incentive to buy more through upsells. Plus, you can manage it all in one place.
This saves you from needing to use other external third party sites, that often command a huge processing fee (like ClickBank and Zaxaa).
And, ClickFunnels seamlessly integrates with some of the biggest and widely used payment processors – PayPal and Stripe. Oh and did I tell you, its free!
Final Words
ClickFunnels enables you to do all those things that improve your online sales.
From building and optimizing Sales Funnels, Accepting Payments and all the way through to Setting up Auto Responders, these are the very tools that you need to run your business successfully.
As an individual always looking out for the best offers, I thoroughly recommend that you take advantage of the 14 Day Trial as soon as you can.
Offers are always subject to change – just like the fact that the 30 Day Trial is no longer available.
With the 14 Day Trial you will be getting complete access to the platform and all of its functionality. You can see how great a solution it is,
There is no obligation to sign up to a paid plan thereafter, no contracts, no obligations.
At the absolute minimum its worth a try, just for the fun of it, its completely risk free.
So go ahead and sign up for your Free Trial today, before they end this great offer.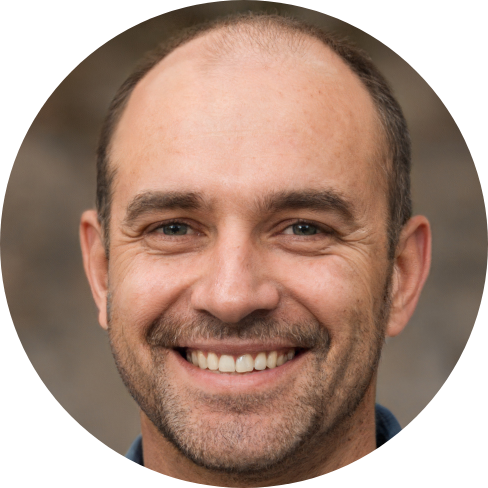 Hey, I'm Jeremy; a seasoned entrepreneur that has been earning his full time income online since 2005. My online business portfolio includes eCommerce stores and affiliate marketing niche sites. I also make money through Blockchain and Crypto. I created Unrivaled Review to share my knowledge, experience and recommendations for anyone looking to pursue such ventures.