Have you been introduced to the Crypto 101 insider, via the podcast or otherwise, and wondering whether you should purchase one of their paid products?
Not sure if this is the right way to enter cryptocurrencies and if it is worth your time and investment? Well, that will be the focus of this review today.
But first.
Who Is Behind Crypto 101?
Crypto 101 is the brand of Bryce Paul and Aaron Malone; two entrepreneurs from the United States. They are perhaps best known for their podcast, 'Crypto 101' which provides cryptocurrency and blockchain-related content.
More specifically, Bryce has a business development background within the cryptocurrency industry.
Since then he has become a public speaker surrounding the blockchain and cryptocurrency market at various international conferences.
Aaron Malone on the other hand has a background in data mining, although he also has experience in cryptocurrency advisory and research roles.
Aaron is also the co-founder and system architect of a company called A-B Engineering – where he spends his time building mining rigs.
Outside of the podcast, Bryce and Aaron have taken to YouTube to market their brand and provide education on the state of the market with regular and frequent market updates.
At the time of writing their YouTube channel has over 4k subscribers.
Crypto 101 Products
There are currently two products for sale via the Crypto 101 website; the Crypto Revolution eBook and the Crypto 101 Black Box.
Each is slightly different and comes at drastically different price points.
Let us now take a look at each one:
Crypto Revolution Book
The Crypto Revolution is one of Bryce and Aarons's signature products.
The premise behind the book is to teach you how to make and keep, money in the cryptocurrency bull run.
For anyone unaware of the term, a bull run is a financial term used to refer to "a period during which prices of shares on the stock market are generally rising".
This book is supposedly free, but you must pay for the shipping at $7.95 (within the US), or more outside of it.
This is a similar model to what Clickfunnels use, by the way.
Crypto Revolution Book Content
Inside this book, you are essentially learning how to enter the world of cryptocurrency. There is information on:
How individuals are profiting in the cryptocurrency boom,
How to minimize risk,
Which coins are paying the most in the bull run,
How to invest in crypto on a budget,
A shorlist of tokens to focus on investing in,
An overview of why cryptocurrency is here to stay and cannot be "shut down",
How to ensure your crypto does not get hacked,
How to use crypro to protect your cash savings from inflation.
A list of fortune 500 companies who are investing in Blockchain
How to buy crypto at its lowest price,
The "red-alert" signs that the traditional stock market will crash,
Sectors in cryptocurrency due to take off, and the alt-coins associated with them.
This book is primarily aimed at beginners.
The Crypto 101 Black Box
The Crypto 101 Black Box is the more expensive product available, at a price point of $97.
Crypto 101 Black Box Content
It is a collection of guides, and video recordings, around investing in digital currencies optimally.
You start off by getting access to four free recordings from various different individuals involved in cryptocurrency
Then you get 10 different guides that make up the black box:
Three Alt-Coins making big gains,
Retire in the New Crypto Bull Run
Make Money in Any Crypto Market
Finding the NEXT Bitcoin
How to Avoid All Crypto Scams
Buy Coins at Rock Bottom (and Sell at the Peak)
How to Get Everyone Around You Excited About Crypto
Your Generation's Optimal Crypto Portfolio
Earn Passive Income By Lending Crypto Like a Bank
How to Turn $50 into $5,000… and $5,000 into $1,000,000
Essentially, the premise of the Black Box guides is to help you make money in crypto safely, look and find the next Bitcoin investment, avoid scams, learn when to buy and sell and how to make money in crypto more passively.
Final Verdict
Crypto 101 is a great podcast to listen to if you are looking for information and insights into the world of cryptocurrency.
The Market Update video series on YouTube is relatively useful too. Especially if you are not monitoring the news yourself or want a quick insight into what is happening in financial markets.
But whether you should invest in either the Crypto Revolution or the Crypto 101 Black Box – well, I am not sure whether this is the best approach to take to get into cryptocurrency.
It may be interesting and insightful but I would like to introduce you to something much impressive.
For me, I am actually a huge advocate of the Ivan On Tech Academy.
You'll see why I recommend this to anyone looking to get into Cryptocurrency and Blockchain in my review of the Academy.
But here is why I would at the very least take a read and consider it instead.
There are over 500 video lessons across a portfolio of 36 separate courses.
All of which you get access to right away, and can view 24/7.
That's right.
And there are courses on:
Crypto for beginners,
Blockchain and Bitcoin 101,
Ethereum 101
Blockchain Business Masterclass
Algorithmic Trading & Technical Analysis
And 32 more.
You can actually get Blockchain certified and be recognized by industry leaders.
So whether you actually want a career in Blockchain or simply want to make money on your own accord – you can do either through the Academy.
Trust me, you are going to want to take a look at the Academy.
This is not just a Book or a handful of guides – this is an education.
So take a look and see for yourself.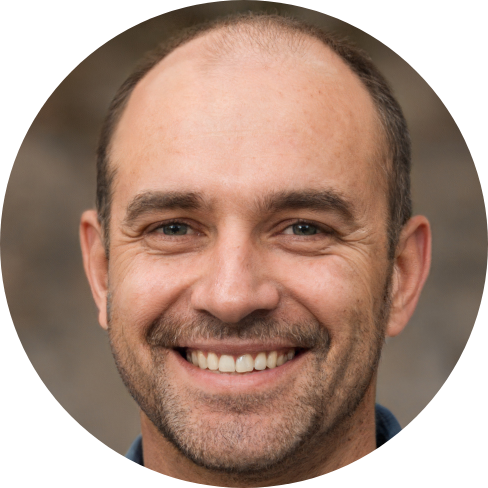 Hey, I'm Jeremy; a seasoned entrepreneur that has been earning his full time income online since 2005. My online business portfolio includes eCommerce stores and affiliate marketing niche sites. I also make money through Blockchain and Crypto. I created Unrivaled Review to share my knowledge, experience and recommendations for anyone looking to pursue such ventures.