Have you recently discovered Dotcom Engine and are you wondering whether to hire them? If so you've come to the right place. This review here today will be taking a look at their range of services and if it is the right approach for building a successful eCommerce store and brand.
Dotcom Engine provide a range of store Shopify store building packages; meaning that you are able to outsource the entire store building process and get a done for you (DFY) store for a flat one off fee. They also cater for existing store owners; their basic plan is aimed at improving an existing Shopify Store. There are three packages in total whereby each comes with a different blend of features which we will outline below in due course.
Whilst the Sales Page states that you are ordering a 'Custom Built Store', consider that Shopify was designed as an all-in-one easy to use eCommerce platform. The store building functionality can be used by absolute beginners and there is no need for any technical coding knowledge.
Therefore, the best way to understand the value of hiring a company like Dotcom Engine, is to consider the time it gives back to you and the ability to get a store built on your behalf.
So with this all in mind, let us take a look a closer look at Dotcom Engine before we turn to the services on offer and my verdict on the packages.
Who Are Dotcom Engine
Dotcom Engine is a Digital Marketing Blog that provide content around eCommerce, Marketing and Affiliate Marketing. Its mostly renowned as a blog, although they have turned their attention of late to providing services like the DFY Shopify Store.
It is not quite clear who the owner/creator of Dotcom Engine is, no am I personally able to find any contact page or information on their site. Even more interestingly, the Sales Page for their services does not list who will actually be working on your store or their specific expertise.
The individual/team behind this business have began promoting their services quite heavily on Social Media of late. You might have even seen their Instagram Ad and this may even be the reason why you are here today.
How Does Dotcom Engine Work
The first thing you would need to do is to choose from one of their three services (outlined below). From there you would make provide your details and make payment. It is at that point that you would have a rough delivery estimate date which ranges from 24 hours through to 5 days depending on the package.
When you place your order the team will be in contact with you to discuss your store, particularly if you opt for the basic package which is all around improving a current store. If you did go for this plan you'd of course need to provide your Shopify Login Credentials.
Dotcom Engine Review
Dotcom Engine currently offer three DFY packages. DFY simply meaning "done for you".
These are the Basic ($197), Premium ($297) and Ultra ($447). Each is a one time fee and you get 24/7 email support for all plans as standard.
The Sales Page states that there are only "5 places currently available " however this is likely a scarcity tactic. The countdown timer appears suspect in particular and its hard to believe this is truly the case. Perhaps the best way to test this is to visit the site a couple of weeks apart.
Let us now take a closer look at each plan:
The Basic Package ($197)
This is the cheapest service available and was designed for those of you with a current Shopify Store. The idea is that you can use this service to improve your store ans optimize it; particularly if you are struggling to convert customers at present.
In this plan, you will get a free theme customized theme for your store and it will also be optimized for Mobile and Desktop (which all Shopify themes are typically by default).
You'll also be provided with 10 recommended products to sell in your niche, which will also be imported into your store and product descriptions will be provided.
You'll also have a range of apps set up which include Email Automation functionality (Welcome, Cart Abandonment, & Follow-Up with Buyers) and an accompanying Smart Popup app that will collect your store visitors emails for this marketing strategy. A file of email swipes will also be provided for use on these lists.
Lastly this plan comes with an Influencer Marketing PDF guide and some video training around the Facebook Pixel and Google Analytics platform.
If you order this plan, you should receive your order in 48-72 hours.
The Premium Package ($297)
This is the first package that provides a store building service. Here you will be getting a full set up of a new store that will also be running with a customized premium theme. Again this will naturally be optimized for Mobile and Desktop (so you would expect this on any Shopify theme as standard).
With this plan you will need to communicate with the Dotcom Engine to discuss your niche and the general approach of getting the store transferred to you.
Within this plan you get 15 products added to your store and accompanying product descriptions.
You'll also benefit from the installation of apps, including the 4 Email Marketing Apps that are included in the basic package (Welcome, Cart Abandonment, Follow-Up with Buyers and the Smart Popup to collect emails from store visitors).
Again this plan comes with the Influencer Marketing PDF guide and also the video training of the Facebook Pixel and Google Analytics platform.
Perhaps the main benefit of this package is the Facebook and Instagram Ad templates that you also receive.
If you order this plan you can expect your store to be ready in 2-4 days.
The Ultra Package ($447)
The most expensive plan, this is essentially the Premium Package with some added extras. You get everything included above.
So essentially you would be getting a DFY Store with the premium theme, email marketing apps, email swipes, PDF guide, the video training on the Pixel and Google Analytics and the Facebook and Instagram Ad templates.
However you would receive 20 imported products and decriptions plus these extras:
Photo & Text Reviews on Product Pages
On-Page SEO Optimization
Installation of the Facebook Pixel & Setup
Some Retargeting Ads
Instructions on how to Upsell/ Resell
Instagram Page with three posts if your products and 1000 followers.
30 minute coaching call to discuss Technical, Marketing, Automation Questions.
Dotcom Engine Refund Policy
According to the Sales Page, you cannot apply for a refund at any stage once an order is place. The reason given is that you cannot refund the time that has gone into creating/optimizing your store.
Sounds fair enough but not really an ideal situation to be in as the customer.
So essentially, you should be sure that this is service for you before you sign up to a plan.
Final Verdict on Dotcom Engine
Dotcom Engine provide a range of Store Building and Optimization services that may be of benefit to individuals/businesses very short of time or who just want to outsource the store building process.
On the face if it, the packages seem like fairly reasonable prices. However, having worked extensively in Shopify and having built and run numerous stores, I have to say that this is not the type of platform where outsourcing is really required. In fact, it is one of the easiest platforms to work with and use.
It doesn't take long to build a fantastic looking store, Shopify provide a wealth of documentation to assist, they have a brilliant 24/7 support team and there is a tonne of information for free on the Internet/YouTube that will help. There's even a comprehensive 14 day free trial that you can sign up to. This way you can fully test the platform, build a store and see for yourself. There's no obligation to continue beyond the trial period and you don't need to enter any credit card information unless you get on a plan so its essentially risk free. All in all you can expect to set up a professional looking store in about an hour.
I also have some objections on what is provided and the process in general. Who actually will be working on your store and what is their specific expertise?
Moreover, when you look at some of the offerings, the services appear to be a bit misleading. Themes are mobile optimized as standard on the Shopify platform but the Sales Page States this is part of each package. Apps are also easy to set up and can be done in a matter of minutes; this is not something you really need to be paying for. Plus, you have no control over your ongoing costs if you let a third part sign you up to various apps.
Another example, how can they guarantee 1000 Instagram Followers on the Ultra plan? Surely this cannot be guaranteed in 2-4 days? (Unless of course they are bot followers which are essentially useless and will do nothing for your business).
Alternative to Dotcom Engine
I am a huge advocate of learning the ins and outs of your business. Its important to understand the processes to ensure that you can overcome any challenges that arise and you do not have to outsource every last task which would become very laborious and expensive.
So instead, I would strongly suggest you take a look at eCom Elites by Franklin Hatchett. For $197 you can learn how to not just build a store with a few apps, but how to create, manage and scale a profitable eCommerce business. There's a huge difference here.
With eCom Elites you will learn complete Marketing strategies in their entirety. Facebook Ads, Instagram Ads, Google Ads, Email Marketing, Sales Funnels, Chatbot Marketing, Search Engine Optimization (SEO) are the main ones covered. You'll learn how to build out campaigns from scratch and how to handle them every step of the way.
It makes far more sense. My detailed review and personal case study can provide you with more information and why it is the better, more cost-effective and long-term way to go.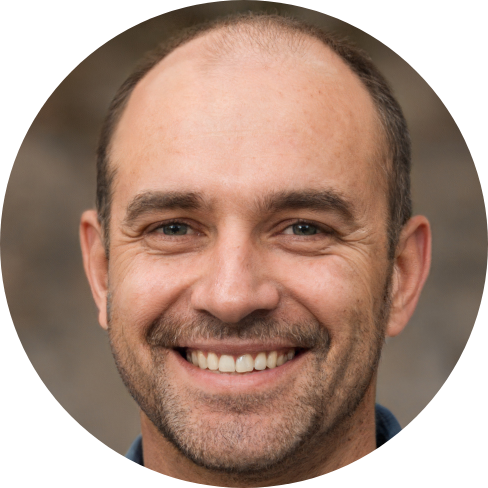 Hey, I'm Jeremy; a seasoned entrepreneur that has been earning his full time income online since 2005. My online business portfolio includes eCommerce stores and affiliate marketing niche sites. I also make money through Blockchain and Crypto. I created Unrivaled Review to share my knowledge, experience and recommendations for anyone looking to pursue such ventures.