If you've stumbled down a YouTube Dropshipping rabbit hole like I often find myself doing then you've probably come across eCommerce Kyle, aka Kyle Russell. He's released his own course, called the Drop Ship Drop Out Academy which will be the focus of this review today.
I'm pretty sure I've seen this name before (the Dropship Dropouts YouTube channel sounds familiar), but he is not affiliated with those guys and its a separate course from their own. Kyle's course aims to show you all the steps you need to take to run a profitable online eCommerce store.
At time of writing the course is available for $358, and is hosted, sold and is accessed via the Teachables platform.
If you are strapped for time and just want to see my concluding verdict on the course, then I suggest you click here now.
Who is eCommerce Kyle?
eCommerce Kyle, real name Kyle Russel, is a young 19 year old Entrepreneur and YouTuber from the United States.
He primarily produces content around the dropshipping business model using Shopify as his preferred platform. Other topics covered include Social Media Marketing (although he only has videos on Facebook to date).
His personal website states that he has been dropshipping for 14 months, so he supposedly began when he was 17.
He started his channel under a year ago (August 2018 and has a small following on YouTube of just over 1,000 subscribers. Most of his videos getting around 300 views.
He is perhaps more active on Instagram with just over 17,000 followers. He loves to upload photos of him out and about, traveling and some screenshots with his watermark over the top. Only he will know if they are actually his.
Obviously it's all about selling the dream lifestyle to promote the course he uses to fund his lifestyle.
Drop Ship Drop Out Academy Review
The course consists of just 8 modules and totals 61 videos. Each module covers a separate topic but the most notable are modules on Store Creation, Social Media Marketing and Scaling.
There's no inclusion of other profitable marketing strategies like Google Ads, Sales Funnels, Email Marketing or Search Engine Optimization (SEO).
Course Content
Intro section: provides you with a general introduction to the course, access to the community links and how to contact Kyle if you have any questions
Module 1: Starts with an overview of the course and outlines the prerequisites you're going to need to get started. It would have been good if Kyle had outlined these on the Sales Page.
There's a video on Dropshipping but if you have signed up surely you know what its all about already. You then get a glimpse into your expected costs and the kind of mental approach you'll need to succeed.

Module 2: Helps you to create your overall Business Plan. The title of this module is slightly misleading as the module includes lessons primarily on Product Research and using the Facebook Audience Insights tool to validate them.
Module 3: Is the Store Creation training. Videos cover how to set up your store, create the logo and acquire the images.
Further videos include setting up your header/footer, importing products using Oberlo, introducing you to some recommended apps and setting up shipping and payment gateways.
Module 4: Social Media Marketing is next. You run through the page setups on the Facebook and Instagram platform before turning to some growth strategies and integrations.
Finally there is a high level overview on the testing phase that us discussed further in the next module.
Module 5: Interestingly the Intro to Social Media Marketing Module comes next. Surely this should have come before module 4. Anyway this module covers the basic terminology, an intro to Facebook and Instagram Ads and setting up your Facebook Pixel.
The next video covers how to set up an engagement ad on the Facebook platform, before you turn to leveraging an organisational structure and comment filtering on your ads.
You the learn how to write and add sales copy to your ads, overcome any FB issues and creating new adsets.
Module 5: Also called Module 5 as its part 2 and a continuation of the Social Media Marketing module before it.
Here you learn how to set up a conversion ad, using an alternative targeting strategy, schedule an ad, utilize video ads and use EZGIF (animated GIF maker and image editor software that you can use for more engaging ad content).
Module 6: Covers Advertising Data Analysis and Scaling.
Videos include the criteria that makes a product viable, how to monitor your ad at the 24/48/72 hour mark and what to expect at each stage.
There's then a lesson on Scaling with Campaign Bidding Optimization and also using Custom Audiences & Lookalike Audiences for more effective targeting.
The final videos cover using tools to breakdown an ad for further optimization, setting lifetime budgets, manual bidding and scaling with no interest adsets.
Module 7: Explains the processes and steps once you start getting orders.
Videos cover the following topics:
What to do if your supplier runs out of inventory
How to fulfill an order through Oberlo
Managing High Risk Orders
How to get 6% cashback on AliExpress
Bookkeeping and Tracking your Finances
Module 8: The final module covers some Instagram Growth Tools and some other basic Free Marketing Strategies.
Lessons cover advice to help you leverage the IG algorithm and get more likes, some free marketing strategies like using Quora and some cheap automation apps for IG growth (expect bot likes and follows though!)
Bonus Section: this is just an intro to the affiliate program so you can promote this course and earn a commission for doing so. Just another strategy for Kyle to make more money from this course. Also if your getting started dropshipping the last thing you want to do is start Affiliate Marketing at the same time and spread yourself and your resources too thin.
Final Words and Verdict
The Drop Ship Drop Out Academy is a pretty standard course on the dropshipping model and getting yourself started with eCommerce in 2019. While there is some good content and topics covered especially on Facebook Ads, I cannot help but think that too many other important and effective marketing strategies were excluded or not covered at all in any real depth. This course actually appears to be a regurgitation of other courses and content found elsewhere online. Its all about setup opposed to actual strategies and methods which surely an expert is there to provide us with.
I was hoping to find content on Sales Funnels, Email Marketing, Google Ads, Chatbots, Twitter, Pinterest, Search Engine Optimization, Store Optimization and other methods of store and product promotion.
These are perhaps some of the most effective things to implement for dropshipping, helping you to distinguish yourself from every other shopify store and to acquire more and higher converting traffic, for less cost.
These strategies are especially useful for beginners looking to start not only an eCommerce or drop shipping store now and from scratch, but for any online business (future website). If you're an intermediate and have tried dropshipping but are yet to succeed, than the content covered in this 'academy' is even more likely to fail to deliver.
Given the $100 cheaper price, the $197 eCom Elites course by Franklin Hatchett is considerably superior. With more than 100 extra videos ( 175 + on all the marketing methods and other strategies I referenced above and more). For example it has over 50 videos on Facebook Advertising alone – like double what Kyle covers and Kyle's course is based almost entirely on this ad strategy.
It has entire mini-courses on Sales Funnel, Email Marketing and Google Ads and you can even get pre-built and done for you sales funnels in the ultimate plan. Plus, you can join an exclusive Private Facebook Group with over 5000 students who discuss strategies, provide insights and can help you by answering your questions and giving you some support and direction.
Instead of just listing all the benefits of eCom Elites here, take a look at my comprehensive review to see for yourself. You will see screenshots from inside my members portal, learn from my experiences and more.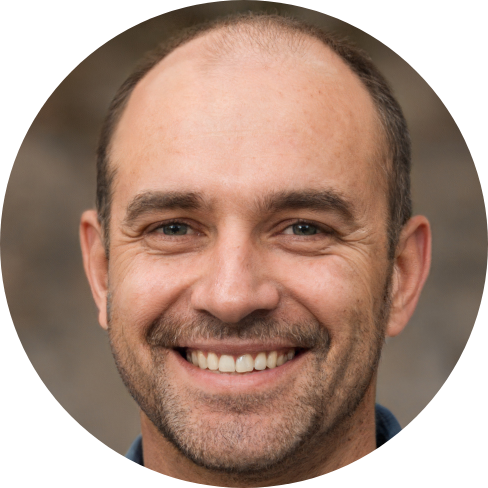 Hey, I'm Jeremy; a seasoned entrepreneur that has been earning his full time income online since 2005. My online business portfolio includes eCommerce stores and affiliate marketing niche sites. I also make money through Blockchain and Crypto. I created Unrivaled Review to share my knowledge, experience and recommendations for anyone looking to pursue such ventures.