If you're looking to start an eCommerce Store via the Dropshipping Business Model then chances are you have, or you will, hear about an online video training course by Anton Kraly. It is called the Drop Ship Lifestyle. This review today will be taking a look at the course, whats included and whether or not you should sign up.
Dropship Lifestyle is a video training course that aims to provide you with the steps, strategies and processes to create, manage and scale a profitable dropshipping business from scratch.
Let's begin with a simple caveat: I am not an affiliate for the course. Instead, my review will center on what this course covers, what you will receive and my verdict on whether you should sign up. You'll be surprise on what I have to say below…
Instead my focus is to breakdown the course and answer the question of whether or not it is worth the hefty investment.
So without further ado, let's get started.
Drop Ship Lifestyle Review
Drop Ship lifestyle (also known as DSL) is a free to join platform specifically aimed at new dropshippers.
To gain access to the platform, which contains Drop Shipping-related information and knowledge, you will need to sign up with your email address.
So to begin you typically need to click the "Get Free Training Button":
By doing this, you will gain access to a free introductory course that explains the dropshipping model (it is basically a summation of what is covered on Wikipedia – just in video format).
So in my experience and having watched the training; I can save you some time by telling you right now its not worth it. (I've also been bombarded with emails ever since trying to get me to sign up to the full course).
All my subscription provided me with so fat is an automated generic welcome message and promo video of how great Drop Shipping is and how much money people are making.
Instead, here's a simple overview of Dropshipping which will save your inbox and prevent a lot of unwanted spam. I'm going to briefly explain how it all works:
What Is Dropshipping?
Its all about selling products to your customers that you never psychically own, store or produce. Instead, you ship the product to your customer directly from the supplier (manufacturer) when you receive an order.
So in theory, you sell the product for a markup, use the money paid with by the customer and then you then you keep the difference (your profit margin).
With dropshipping you work order by order – there is no need to buy products in bulk or own a physical store/warehouse. Instead, you have a simple storefront which you market the products from.
Drop Shipping therefore enables you to sell without owning or stocking any inventory and enables you to get started with minimal costs.
All you need to pay for upfront is the platform to build and host your store, from there its just about cash flow.
The DSL Platform
Once you've signed up, and seen the short and largely worthless course, in terms of content that's pretty much all you get.
To gain access to the more detailed content, you are going to need to pay for some courses. Seems fair. But now lets take a look at them in a little bit more detail:
The price of the "premium" course is $3000 while the "ultimate" course is $5000. Seems pretty steep for me considering the prices of other courses.
So you need to be pretty sure before you go ahead and sign up to a course with this kind of price.
Who is Anton Kraly?
The face of, and the guy behind DSL, is Anton Kraly. He claims to have been working in an unfulfilling job in the US, and moved to South East Asia to live a digital nomadic lifestyle by running his own online business.
Whilst in SEA, Anton states that he discovered Dropshipping and began building and running eCom stores using Shopify as his store management platform.
Following several years of running stores and making a full time income selling products remotely, Anton created the course which you know now to be the Drop Ship Lifestyle (or DSL for short). This course was designed to share knowledge, methods and tactics that he picked up over the years.
Since it was initially launched, it has acquired many affiliates who write positive testimonials online, and is now one of the most promoted online dropshipping courses. As to whether it is a course that you should sign up to is something we will now take a look at.
Whats Included with DSL?
Since it was first released, the Drop Ship Lifestyle Course has had several revisions. Anton Kraly routinely adds to the course, so much so version 7.0 is the current version available to purchase and sign up to.
While there is new content, the course structure remains largely intact and the course still runs on the same platform as it did when it launched. This is a WordPress hosted website that uses Optimizepress.
However, while new content has been added there have been dramatic increases in the prices.
When it originally launched, you could sign up for basic package for $997. However, for what is essentially the same course, you now are expected to pay a hefty $2,997 for the basic package.
When you think about it, this is a 101% increase in just a couple of years and you are largely paying for a more intuitive platform design rather than a huge increase in content.
Sure, there are additional videos but this should be expected with the dramatic increase in price.
The course has changed over the last few years and versions. Most notably, version 5 removed the ability to choose between the basic and premium package.
Instead, they now come as one and together (removing the cheaper option). So let's now take a look at the packages and what is included:
Premium Package
Since the basic package is now obsolete, this is the first package available for purchase. It aims to provide you with all the information you need to get set up and started Dropshipping.
The price is $3000, (you read that correctly), and it gives you access to Anton's dropshipping blueprint. This is a course consisting of 7 modules, a few apps, some dropshipping software, "DSLabs" and access to the DSL Supplier List.
Here's what the modules cover and how many video training lessons you get in each:
With 80 lessons in the course, at $3000 you are paying $37.50 per lesson (including module 0). This seems pretty steep to me considering that Module 0 and Module 3 can all be found relatively easy online for free. So take these two modules out (-18 lessons) and this means you are essentially paying $48 per lesson!
Drop Ship Labs is there to provide you with checklists, standard operating procedures (SOP's) and scripts that you can use to contact suppliers. The Shopify App included aims to provide you with automation functionality, but is far inferior to free and widely used Oberlo App.
While on the face of it, the idea of scripts and templates sounds great and time-saving, contacting suppliers with scripts will be largely ineffective (they receive these kind of mundane and largely ineffective cold approaches all the time. This is not how to build a business relationship!).
So, in my experience, I would advise that aim to build relationships with suppliers first and foremost. Be genuine, call them if necessary and talk to them like a human rather than a robot.
Ultimate Package
At a staggering $5000, the Ultimate Package is the premium and most expensive plan available at Drop Ship Lifestyle.
Its essentially includes all the modules and training videos included in the Premium Package above with some extras.
The Ultimate Package is a "Done-For You" package whereby the team over at DSL will build your Shopify Store for you and deliver it ready for you to start marketing your products. This is the reason behind the extensive course fee.
However, while this may save you an hour or two (Shopify is is very intuitive, quick and easy platform to use to build a store), you are actually missing out on learning how to do this for yourself (which is a valuable skill in itself).
You're actually forgoing how to build, manage and understand your eCom store (which you will need latter down the line).
Beyond just store setup, you will also be able to have 2 hours of private call time with Anton Kraly and a DSL lifestyle retreat ticket. This is an annual event that is held in South East Asia, (Thailand, Vietnan and Laos) so you will still need to pay for your flight and other associated costs.
The idea of this retreat if for all DSL course members to meet and discuss their businesses, stores and methods.
I can't go into any more detail on this package as at $4997, I wouldn't sign up for it. It is worth mentioning that if you are not sure how to build a store on Shopify, then you can follow YouTube Videos for free and get a store set up and designed in just a few hours.
Plus, if you really wanted to attend the mastermind retreat, you can likely purchase a ticket for a fraction of the price by emailing Anton directly.
Thoughts and Recommendation
So by now you know what is included in the course and the different packages available, but now here's the big question – should yo buy it?
In my experience, research and opinion – absolutely not – I would not sign up. Here's why:
These are my personal views having taken a look at a lot of courses, reviews, and run a multitude of comparisons.
I am not an affiliate for DSL because quite frankly, I do not believe you need to pay $2997 or $4997 for a dropshipping course to succeed with this business model.
Below I will provide an in-depth overview of why it is not the best idea. However, if you want to read a review of the dropshipping course that I do recommend (which has more content for 10x cheaper, click here)
Extortionate Price
The course is majorly overpriced considering the course content and other dropshipping course alternatives out there.
When you think that the course was first released at $250, and has since increased in price all the way up to $2,997 (with minimal additions to the original course content material), you have to consider the motives behind the drastic increase in price.
At the end of the day, there are only 7 modules. So, is this course worth more than $2,500? Unfortunately not.
If you are serious about building a long term, profitable and sustainable drop shipping business it is going to take time and you're going to need to learn as you go.
Simply buying this course is not enough – you are going to need to invest further into your dropshipping business (like running ads etc). Why would you want to blow through your hard earned savings before you can even start to get your products in front of customers?
The truth is, you will need to invest some money to make money with drop shipping. But do not get confused with a large investment (buying this course) and a smart investment (buying a cheaper yet superior course and leaving cash to test niches, products and ads).
While Anton boasts he only invested $29 and has since earned $1.8 million thorugh drop shipping, chances are you are going to need at least $200-$600 on top of any course costs to start profiting (and that is by doing all the work manually on your own).
If you decide to outsource or get Virtual Assistants, this will only add to your costs!
Remember, having a strategy and business plan is foremost to any expensive course.
I cannot think that Anton and the DSL team have only one motif in mind with this course; to line their pockets. By dramatically increasing the price it gives off the illusion it is more premium and exclusive.
Don't be fooled into this old sales strategy. To be more in line with what it is worth, the course shouldn't be too far over $500-1000 dollars. And even then you're paying more than alternatives on the market.
Shopify Only
The course was created on the premise that you will be using the Shopify Platform. Not only do you not necessarily need to use Shopify to dropship (see my Commerce HQ Review) but the links to Shopify on the platform are affiliate links! This means Anton will be directly profiting from you running a store (he will take a 20% cut on any store fee). This is very suspect.
The course has minimal training on store setup, and as mentioned, is only Shopify focused.
So in a nutshell, you will be forever reliant on Shopify for your store if you decide to purchase this course and follow its recommendations.
It would be nice if they taught you how to use free platforms, like WordPress and WooCommerce, which are free. Or other alternatives like Commerce HQ.
Back to your costs, Shopify charge $29 per month (on their most basic plan) which will mean that just hosting your store will cost you ($300/year). But if your planning to build a larger store this will scale up to $900 per year.
And, with Shopify, you will need to pay a 1-2% transaction fee on each and every sale, monthly subscription fees on any premium apps you have on your store (which are worth getting) and credit card fees on top.
Plus, it is widely known that the free Shopify templates do not comvert very well. You will likely need a premium theme that has some conversion boosting apps built in. This is likely to add to your startup costs or costs down the line.
So the thing is, not only are you paying this extortionate course fee, but all of these other costs you hadn't yet factored in and considered. It can turn out to be a hefty and expensive business venture if you are not careful and one that is not explained via Anton and the DSL in their sales pitch.
Finding a Niche
Despite being perhaps the most important part of running a Dropshipping business, this part of the course is very limited.
There are a lot of reviews online that routinely mention niche research and selection as an inferior and neglected part of the course.
If you choose the wrong niche, there is literally no chance that you can succeed because your costs will always be significantly higher than your competitors in the market and thus your product prices will not be able to compete (think of Amazon).
The course does include a niche selection verification process which is marketed as the ability for you to check that your niche will succeed before you start. Call me skeptical but this would make me concerned about giving away a potential highly profitable and untapped niche.
No Focus On SEO
Another major floor of this course is the inability to focus on, stress the importance of, or teach you any real SEO. In fact, Anton routinely mentions that Search Engine Optimization is not worth your time (which is quite simply ludicrous).
He claims that it takes too long to rank and therefore you should spend your time focusing on paid ads. There are many reasons why this just doesn't sound right – primarily though, why would you not want to optimize your store for free organic traffic that are searching for products to buy?
Beyond this, not all of you reading will have the cash available to pump into ads.
Some quick math helps to dispel the lack of SEO training.
If you go for the cheaper package, you would have spent $2,997 on the course. You would then need $79 to set up your store. A further $500 to advertise. Thats over $3500 before you're even in a position to profit!
Why are these costs not mentioned in the sales video on the DSL website?
Anton also focuses on Google Ads, opposed to Facebook Advertising. While Ads can be very profitable, and you can make the most of some free ad campaign coupons, it takes time to learn and can become incredibly costly, quickly.
If you've never used Ads before chances are you will burn through hundreds of $ in just a couple of hours. Whereas Facebook Ads are a lot easier to get started with, offer cheaper and cost effective options, let you target your audience easier and can be scaled as you profit.
With a lack of SEO training and no focus on FB ads, you would be missing two huge opportunities if you decided to follow the recommendations of DSL.
Final Verdict
In my experience and from thorough research and comparison of the dropshipping courses available on the market – the Dropship Lifestyle Course is vastly overpriced, over-hyped and lacking content when you look at what other courses are providing.
Key modules like SEO, Facebook Advertising, are missing altogether, and Modules 0 and 4 (Store Creation) can be learnt for free on YouTube.
Can You Still Make Money Dropshipping In 2020?
This is a common question and the hesitation to get started dropshipping is usually pretty similar to other reasons to set up a business in general in the first place. Fear.
"It too late to start dropshipping", or "there are too many competitors to start dropshipping" are common statements that arise when this question is asked.
The thing is with Dropshipping is that it can be both highly profitable and highly costly, it depends entirely on how you decide to dropship. So, yes you can make a full-time income online through dropshipping.
In fact, the average dropshipper is making a tidy monthly income through the business model.
Sure, the drop shipping industry has changed a lot since it became big in 2010. This was at a time when Amazon was not at large as it is today.
Back in 2010 it was possible to compete with the likes of Amazon far more easily. But since then they have grown immensely over the last decade, and have been able to drop prices substantially across the board on all of their product ranges.
It has made it a lot more difficult to compete and make a positive return on your products. Plus the fact that everyone loves using and is in the routine of using Amazon – regardless of what they are buying.
Yet just because it is different doesn't mean it is necessarily harder. Sure, if you decide to operate in a highly-competitive and saturated niche you're going to struggle.
Following the recommendations of courses like Drop Ship Lifestyle, hundreds of online store owners are literally trying to compete against Amazon. They reside in the same niche, utilize the same suppliers, sell exactly the same products but try and charge higher prices!
If you really want to succeed with dropshipping then you need to stand out and offer something a little bit different. Its partly to do with branding, but its largely to do with your product(s).
Unfortunately the DSL course largely ignores this – and gives off the impression that you will sell irrespective of these important factors.
So, instead, you need to be selling in-demand and trending products that Amazon are yet to stock or are hard to purchase online. You are going to need a professional, minimal and clean store that is easy to use.
You'll also going to want to provide first-rate support, offer incentives like discounts and more.
Ultimately, dropshipping can be hugely successful if you approach it correctly.
Drop Ship Lifestyle Course Alternatives
There are not many of you reading who will have $2,997 or $4,997 just lying around spare and that you can just throw at a course.
Instead, you are more likely to have a more reasonable budget and would like some surplus funds to build your store, pay for ads etc.
If you want to purchase a course that is literally 10x cheaper than DSL, yet has more content, more application and overall provides a better learning experience, then look no further than eCom Elites.
eCom Elites
This is without doubt, one of, if not the best drop shipping courses available right now. If you are new to dropshipping then you may not have heard of the creator Franklin Hatchet.
But if you have been researching for some time you will have most likely have heard of him (very active and a lot of free content on YouTube).
His eCom Elites course provides over 200 in-depth videos (totaling over 50 hours) of content on the entire drop shipping business model.
Starting with comprehensive Niche Research (like DSL fails to deliver on), Product Selection, SEO, Facebook Ads, Instagram Influencers, Sales Funnels, Email Marketing, Chatbot Marketing and more.
I've taken a look at, compared and reviewed a lot of courses over the previous years and the $2000 plus courses are more often than not overpriced and not worth the cost.
Its one of the reasons why eCom Elites is so enticing, because it only costs $197 for your lifetime access. Plus, you get access to a Facebook mastermind group and Franklin is always adding new content to the course (Weekly updates).
It's provides a wealth of information and all that you need to succeed with dropshipping; plus it was put together by a fellow dropshipper that simply knows how to profit in this industry.
Checkout eCom Elites | Read My Full Review
Taking Your Store a Step Further
Spending just $197 on a more in-depth and comprehensive course in eCom Elites over Drop Ship Lifestyle will leave you with a lot of extra cash in the bank.
This makes purchasing a premium, high converting theme reasonable, affordable and something to consider. You can literally get his course and theme for a combined total of $294, spend a $1000 in ads and still have $1000 left over!
eCom Turbo was also designed by Franklin Hatchett (following intensive heat mapping of his stores identifying what works and what doesn't. Why his visitors were not purchasing and the failings of the free themes and of eCom stores in general).
The major downside to starting an eCom store is that the free themes lack certain functionality that help you sell. They are also rather limited in what and how you can customize your store.
A common and too often complaint with store owners is that they are getting hundreds of visitors but not sales. Clearly, people are interested in their ads and their products but do not purchase. Why is this?
This all boils down to a few potential reasons.
The Store doesn't load correctly or looks bad on a mobile device
There is no incentive to buy – no pressure, discounts or promotions.
The store looks fake, unprofessional or untrustworthy,
The store loads slowly,
The store is not user friendly or easy to use.
eCom Turbo was created to overcome all these issues and more. It overcomes all these problems but it also offers you as the store owner extra benefits.
You will gain complete customization to your store, you will have conversion boosting applications running on your store (scarcity timers, countdown timers etc), purchase buttons are easier to find for your visitors etc!
You can get eCom Turbo for just $97 and it comes with lifetime updates and support.
Having compared eCom Turbo to Anton Kraly's theme that comes with your course fee, the best, most affordable and effective solution for you if you want to set up a lean and successful Dropshipping store would be to purchase:
eCom Elites
eCom Turbo
and get on a free 14 Day Shopify Trial.
If you want to read more about eCom Elites or eCom Turbo – read my separate reviews:
Read My eCom Elites Review | Read My eCom Turbo Review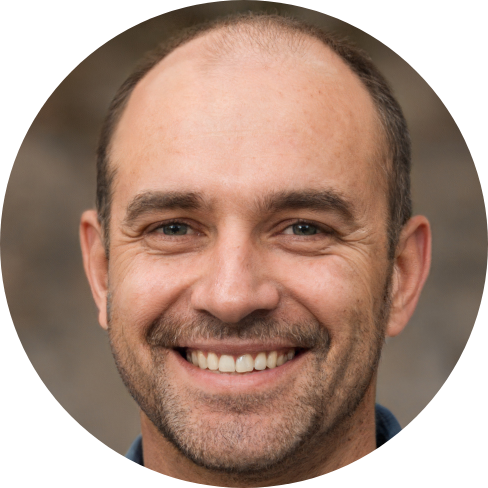 Hey, I'm Jeremy; a seasoned entrepreneur that has been earning his full time income online since 2005. My online business portfolio includes eCommerce stores and affiliate marketing niche sites. I also make money through Blockchain and Crypto. I created Unrivaled Review to share my knowledge, experience and recommendations for anyone looking to pursue such ventures.