With Drop Shipping, and running a profitable online Shopify Store, finding the best products to sell and then fulfilling your orders are two of your greatest challenges.
With product sourcing, if you get this right and select the right products, you'll likely experience higher sales, profits and save a lot of your earned revenue in testing costs and unsuccessful ad campaigns.
From there its all down to order fulfillment. Processing one or two orders a day is manageable, but when your store starts to scale and begins to generate 4, 5 and 6 figures, it can be hard if not impossible to manage.
Thankfully there is a powerful automation app called Dropified that integrates directly with Shopify and helps you solve and overcome those two critical issues.
A drop shipping service used by over 26,000 Shopify Store Owners, Dropified is clearly providing a lot of value. In this review, you can see whether it is a service for you and your Shopify eCommerce store.
Why Would You Need Dropified?
The traditional and widely recommended way to drop ship products typically involves working with platforms and marketplaces like AliExpress.
With AliExpress, or other online marketplaces, you can ship your products directly to your customers without ever seeing or handling the products. You simply take orders on your Shopify store, head over to the marketplace (e.g. AliExpress) order and ship the product to your customer for a markup. That's Drop shipping in a nutshell.
While this is great, and offers you the ability to list thousands of different products in a range of Niches and Industries without having to invest and store inventory, its actually requires a lot of work and time. And that's just for one order.
With an online Marketing Campaign (like Facebook Ads) that could bring you in hundreds, if not thousands of orders, you would need to manually process each and every order. This literally takes forever. (Been there, done that – do not recommend it).
But what are your options? You can hire a Virtual Assistant to work on processing orders. But, it may just be me, but the thought of training them up and trusting them with your store and your Credit Card/Money isn't preferable or even advisable.
This is exactly where Dropified comes in.
It integrates perfectly with online Marketplaces (like and including AliExpress) and with your store to automatically process your orders the moment you make a sale.
In one click, you approve and "auto-complete" an order. This sets the whole sequence of events off to ensure your customer receives their product and you receive their money.
And it goes a step further, when the supplier ships the product out to your customer – Dropified will provide the tracking number to them and let them know. This is something that you either forget to, or find difficult to find the time to do for every order.
Perhaps a similar, yet much more limited equivalent of Dropified, is Oberlo. While some of the functionality is quite similar, Oberlo just does not have the ease of use, functionality, or power of Dropified. Its like a watered down version without the automation.
Dropified Review
The Features
Dropified was built to provide a comprehensive range of features that help you build, manage and scale your drop shipping business.
You will get access to some of the most powerful, time-saving eCommerce tools currently available. Just some of these include:
How It Works
Working with Dropified is simple. There are two parts that you set up to get it working for you on your store. The Browser extension, and a Shopify App that appears on the Shopify Dashboard.
First, there is Product Importing:
This is all possible due to the nifty lightweight Chrome Extension that you add to your browser.
The Chrome Extension acts as a Product Importer. When you visit an online marketplace like AliExpress and identify the products that you would like to list in your store, in once-click you can import them. You also have a lot of options as to what you want to import – whether that be product descriptions, photos etc.
Dropified also gives you easy and quick access to critical information, like showing you which sellers provide faster shipping (with AliExpress it shows you those that provide ePacket). This will ensure that you select suppliers that can ship out orders to your customers in at least 21 days, and you are paying the cheapest shipping charge for this. I personally love this feature as it quickly shows you the suppliers you can work with. You do not need to open up each and every product page and check their delivery options each time. You also know that your customers are going to be satisfied and that you will not be overpaying for faster transit.
If you're building a store in a particular niche or industry, Dropified can get your store set up with hundreds of products in no time at all. You can just select the niche or product type, select your products and Dropified will take care of the rest.
Secondly, there is the Order Fulfillment:
This is done, handled and managed through an app that you install directly on Shopify. It appears in your Shopify Dashboard after install.
Orders that you receive on your store will be automatically added to the Dropified app, and can be seen in your Shopify Dashboard. This is great because you can view all of your orders in one place.
Your orders will be arranged in chronological order (order of sale), but you will also have the ability to sort them differently if you find this easier.
For products that you are sourcing from AliExpress (and are connected between your AliExpress Account and your Product List) can be automatically processed using the fulfillment tool. Dropified will fill in all of your customers information including: name, delivery address, item quantity, item specifics etc, before it goes ahead and places that order. You can do this all manually but in my experience, this is where Dropified really delivers.
Finding and Working With Suppliers
Where Dropified truly delivers, is that it integrates with a range of online marketplaces and platforms. Chances are you are using AliExpress to source your products. It works brilliantly for that.
But it also integrates with all of the following and more:
AliBaba
ShineOn
Amazon (.com, .co.uk, .de, .fr)
eBay (.com, .co.uk)
Tmart
DHGate
Wish
Walmart
Etsy
Costco
Overstock
Wanelo
Toysrus
Target
WayFair
Gearsbest
Notonthehighstreet
+ 31 more!
More on the Features
Dropified makes it easy to quickly and easily roll-out a pricing structure across all of your imported products.
For example, you can add a % markup on every product. So, if you wanted to make a 25% profit margin, you enter that into Dropified and it takes care of that for every single one of your stores products. Want to add a seasonal discount, or a product prices that end in .99 – you can do that in a couple of clicks!
Another handy feature is that when importing, Dropified copies across and takes note of the supplier information in the backend. For you, this means that when orders are processed automatically they'll match the suppliers SKUS exactly when the order is completed.
You also have the ability to import all product photos, the product titles, or add/change/edit to your own. This is great for SEO purposes, and helping your store and your products to be found through the Search Engines.
Dropified also makes it easy to identify suppliers on marketplaces who ship from the US. This is a relatively new feature on the AliExpress platform. This is a great strategy to speed up delivery times of your products.
The auto-tracking updates functionality is also another really great way to implement automation. It means you do not need to manually log in to platforms like AliExpress and update tracking numbers.
Notifications for Out of Stock Products
This is one of the best features of Dropified; it ensures you keep high levels of customer satisfaction and ensure that you do not sell products that you cannot deliver.
You can set up notifications when a product goes out of stock, and you can even set up Dropified to remove those products automatically from being purchased on your Shopify Store.
There are also notifications of when suppliers raise the prices of their products. This is crucial for ensuring you keep and retain healthy profit margins, as you can then go ahead and update your stores product prices to reflect the change.
Support and Professional Training
Dropified are dedicated to support you from the minute you sign up; they want you to get the most out of their service as they are not a free tool and want you to continue with your plan.
As such, there is a lot of support and professional training that you can access. If you hit a snag or are really struggling to either set up the Extension/ Shopify App, or whether you are struggling with Shopify in general, they will be there to help.
The Dropified User Training provides an in-depth summary of working with the Dropified Tools and making sure they are set up correctly from the very outset. This ensures you will get the most out of your investment.
There is an entire video library of over 30 HD videos (ranging from 5-30 mins in length) which will help you achieve eCommerce success with Dropified:
Price of Dropified
This pricing is correct at time of writing, 21st December 2018.
First of all, you can use Dropified free for the first 14 days using their trial. You will need to provide your credit card details upfront, but you will not pay for the service unless you continue with it beyond those 14 days.
Here's the first thing to consider. Whilst it is a paid for service, you will receive 8% cashback on each order you place through AliExpress. This is how why free plugins like Oberlo make their money – because they claim a commission on each transcation you make.
Here are the two plans to choose from:
Dropified Builder. This is $47 per month if you pay monthly, or it is $39 month if you decide to pay for a year upfront in a one-off payment.
Dropified Premier. This is $127 per month if you pay monthly, or it is $97 month if you decide to pay for a year upfront in a one-off payment.
But here's the thing to consider.
Both of the plans provide the features and functionality to build, manage and scale your Shopify store. The difference between the two plans is primarily how much you can use the features:
With a Free Trial and a 30 day back money guarantee – you an literally use Dropified for a full 44 days before you even have to decide if its for you. At this point you can decide if it provides enough value to continue.
The Builder Plan is great until you have scaled quite a bit or want to open up a second store. The Premier Plan would then be more suitable.
What About Oberlo?
Oberlo is a useful free app that can be useful for new stores that want to import a few products quickly. If you want to turn your store into a full-time, smoother operating enterprise, then it will just not provide you with the tools you need to automate, save time, and scale.
Dropified was actually developed due to the limitations of Oberlo. Here are just some of the reasons why it stands out:
Dropified comes with a plethora of features not available in Oberlo. These include but are not limited to: Automatic Order Processing, Changing Vendors, Capctha Solver, Image Editors, Ordering Modes, Importing Product Reviews etc.
Has Live Chat Support and Full-Product Training, Advice and Recommendations
Enables you to manage all of your stores orders through one insightful and intuitive dashboard.
Ability to add Sub-Users with different permissions to work for your store on your behalf. This is the ideal and safer way to work with Virtual Assistants.
Final Words
Building, Managing and Scaling a Shopify Store can be difficult in ways that you wouldn't think when you first start out.
Time is your greatest resource and using a service like Dropified is an excellent way of giving you more of it.
I've been using Dropified on one of my stores for the last year and its definitely one of the best decisions I have made. I have saved hundreds of hours and a lot of effort in the manual processing and updating of orders. For this reason alone, it is well worth the price.
Ultimately, Dropified gives you some of the most advanced features that can really take your store to the next level.
The bottom line: If you source most of your products from online Marketplaces, particularly AliExpress, and sell them on your Shopify store, there's not a better service than Dropified.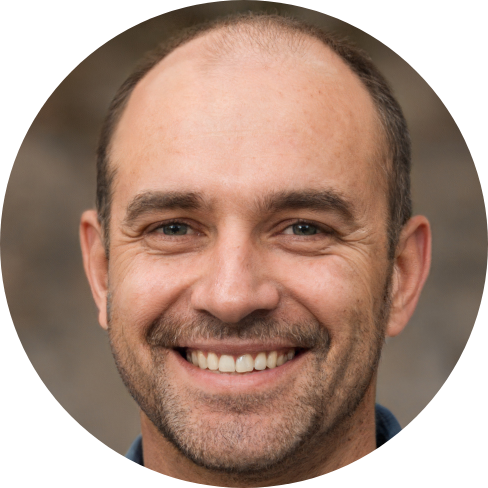 Hey, I'm Jeremy; a seasoned entrepreneur that has been earning his full time income online since 2005. My online business portfolio includes eCommerce stores and affiliate marketing niche sites. I also make money through Blockchain and Crypto. I created Unrivaled Review to share my knowledge, experience and recommendations for anyone looking to pursue such ventures.