For those of you who routinely watch make money online videos on YouTube, you will likely have watched some content by Sebas Bedoya. He likes to drop a content on making money online and specifically on Shopify and dropshipping strategies. Sebas has ventured into the dropshipping course creation space of late and has released his own dropshipping course which is now available to sign up for on his website.
Today we're going to be looking at Dropify Academy which is Sebas Bedoya's Shopify Dropshipping Training Course. It is hosted on the teachables platform and priced at $347.

If you are looking for some further insight into the course, whats included and whether or not its worth signing up, then I suggest you stick around until the end. I'll be giving my verdict having signed up and also if there any other alternatives that you should take a look at.
Who Is Sebas Bedoya?
Sebas Bedoya (Sebastian Bedoya) is a young 18 year old YouTuber who creates content in the online business space. At time of writing he has around 28,000 subscribers to his channel.
He loves a click-bait title, just look at this YouTube video from last year:
Now sure, there is money to be made in dropshipping but this is outright ridiculous. The video is actually just Seba's talking to the camera – no screenshots or proof of earnings. In fact, we don't even find out who Ian Connor is!
The content on his channel is essentially focused on dropshipping and the Shopify eCommerce platform, but he has uploaded what appear to be motivational and inspirational videos aswell.
On YouTube he claims to have made $500,000 in 5 months since starting dropshipping:
However, I am yet to see any real or true proof of his earnings. A lot of his videos on his earnings simply record his face and not on-screen and over the shoulder views of his Shopify Dashboard. So there is absolutely no way we can actually tell if he is making money actually dropshipping. Remember he is only 18, and started trying to make money online at 17 years of age (according to his personal website). That means he has a total of 1 year of online business experience…
Another thing I found strange was his Instructor description on his Dropify Academy Course Sales Page; it claims he has made $100,000 dropshipping. What happened to that $500k? There's clearly inconsistencies in his earnings depending on where you look.
If you are already a subscriber to his channel, you will have probably noticed that he's been very quiet in the last few months and hasn't uploaded a video since January 2019. I wonder why this is the case and why there was such a sudden drop in his content creation? Nonetheless he was probably building his course which we will not take a closer look at.
Dropify Academy Review
Sebas Bedoya has recently released his dropshipping course called Dropify Academy, it is available for $347.
As mentioned earlier in this review, it is hosted on the Teachables platform which enables the streaming of the course videos.
The course is split in 12 separate modules:
Module 1: Intro
Module 2: Branding, Copywriting & Buyer Psychology
Module 3: Building Your Site
Module 4: Product Research & Set Up
Module 5: Building Site After Products
Module 6: Ad Creation
Module 7: Influencer Marketing
Module 8: Facebook Ads
Module 9: Credit x Facebook Ads
Module 10: Email Marketing
While on the face of it this course sounds like it has everything covered, it is actually very short. There are only on average 5 lessons per module, and each lesson is around 1-3 minutes in length!
Now lets go through each module and what is actually discussed:
Module 1: Intro
The introductory module to the course is very short (under 5 minutes) and gives you a very brief intro on the course and basic start up.
Theres a 30 second video on how to join a private Facebook group run by Sebas, a 40 second video which teaches you how to sign up to Shopify and a one minute video on the basics of selling on Shopify.
The Free Shopify Trial link provided is an affiliate link for Sabas so if you sign up he will profit from your subscription fees. I find this particularly disheartening considering you've just paid $347 for the course and he is still trying to make money from us.
Module 2: Branding, Copywriting & Buyer Psychology
The second module which covers a range of topics is only 10 minutes in length.
You start with a 2 minute video of how to create an Instagram Brand, this is followed by a 2 minute video on growing your Instagram account and then you finish up with some basic copy-writing tips.
Not quite sure how this is business branding – its a very short intro to Instagram Branding at the most!
Module 3: Building Your Site
The next module turns to actually building out your store. The first video "main goal with website" is a 50 second video telling you why you are building a store. Surely if you are paying $347 you know this already. And just look at that grammar on the lesson title.
The other short videos (averaging 5 minutes each) cover: setting up a theme, setting up a domain, creating and uploading your logo, installing apps, setting up apps and creating an about us and terms of service page.
The videos are all very high-level and there are actually far more in-depth and insightful tutorials you can get for free on YouTube.
Module 4: Product Research and Set Up
The fourth module in the course looks at product research. There are videos on what makes a product a "winner", products that supposedly make over $5m dollars each, the difference between a Niche and General Store, importing and setting up products and pricing products for Instagram Sales.
Module 5: Building Site After Products
Module 5 then takes you back to your store to finish up now that you have your products. There are four videos in this module that will teach you how to create converting product pages, setting up more apps and then setting up product collections and setting shipping rates.
Again, this is all very basic stuff taught at a very high-level overview. When videos are only 2 minutes long they have to be straight to the point. I actually thought a lot was left out here and there are a lot of assumptions made that you will know how to work with Shopify already.
Module 6: Ad Creation
Next up is a one five minute video on Ad Creation.
Its all about how you can set up an effective ad, like optimizing the ad copy and the images you use. Again, good in practice but there are not really any insightful recommendations or strategies here.
Module 7: Influencer Marketing
Back to Instagram in this module where you are taught how to work with Instagram Infleuncers.
Videos include: what to look for in an Influencer, a story ad vs a posted ad, finding and contacting Influencers, asking Influencers for Analytics, Negotiating and paying Influencers safely.
Again, these videos are roughly 2 minutes in length each. I actually find this topic relatively self explanatory and if you have an Instagram account already you will likely know how to use the search and hashtag functionality, how to send DMs (direct messages etc).
Module 8: Facebook Ads
Just like the majority of dropshipping courses, there is an independent section on Facebook Ads. Considering how effective they can be, this kind of section can make or break the success of a course.
Here are the videos covered in this module:
Intro to Facebook (1:30)
Facebook Terms (0:42)
Installing Your Facebook Pixel (2:20)
PPE VS WC ADS (1:25)
Facebook Ads FAQ (2:54)
Facebook Ads Testing Strategy (4:02)
FB Ads Strategy (36:37)
Data Analysis & Breakdowns (3:45)
Custom & Look Alike Audiences (1:36)
Creating a LookALike Audience (Through Buyers e-Mail) (4:06)
Launching FaceBook Ads for Niche Products (12:50)
Launching a Facebook Ad (4:47)
Scaling Over $1k/Day On Facebook (2:30)
As you can see, every video is under 5 minutes in length except one. There are some good topics covered here and some videos do not necessarily need to be any longer (e.g. installing your Facebook Pixel) but I would have liked some more strategies in this section and insights in this. There's nothing on scaling for example or when to kill an under-performing ad.
Module 8: Credit x Facebook Ads
Another one video module on optimizing your Facebook Ad credit. Not sure why this was not included in module 7 as it is only 2 minutes long.
Module 9: Clickfunnels
The title of the module is called ClickFunnels but this is only a 2 minute intro to Clickfunnels – what it is and how it works. There's nothing to learn here and you're better of going on YouTube and conducting some research through Google.
Module 10: Email Marketing
The final module of the course lasts 54 seconds! Its an intro to email marketing but even then to use the word intro is an exaggeration. Its basically reading the definition from Wikipedia – not about setting this up for your Shopify Store and online business.
Bonuses
The bonuses of the Dropify Academy course are a case study from a guest called George who supposedly makes $60k per month, or $1m per year. Huge numbers.
Considering that 60,000 x 12 is 720,000, I'm not sure how George is making a $1m per year and how Sebastian reached this number.
The other bonuses included are four hands on video walkthroughs of building a store from scratch. This can be useful to following along with if you get stuck, however, are mostly just the course content being replicated by Sebastian himself.
Final Words and Verdict
If you were expecting a "learn everything" dropshipping course where you can will learn complete Social Media Marketing, Google Ads, Niche and Product Research, SEO, Sales Funnels, Chatbot Training and more, you are going to be left hugely disappointed if you decided to sign up this course by Sebas Bedoya.
For $347, I was expecting far more content. It doesn't appear to be fairly priced compared to other dropshipping courses available.
3 of the modules consist of just one single video (which is under 5 minutes in length). Even then, the rest of the course videos are equally short in length.
Here's what you should do:
If you want to learn all the topics covered in this course in much more detail, plus extra training on Sales Funnels, Email Marketing, SEO and much more, I would suggest you take a look at Ecom Elites instead. It's actually cheaper and has about 8 hours more content!
With a lot to learn to be successful with eCom, you're going to need the best and most in-depth content you can get. Otherwise, you'll end up being another person who tried and failed with eCommerce. Don't be that person!
So I suggest you read my review of Ecom Elites right now to see why it's a far superior dropshipping course.
Best Dropshipping Course For 2019
If you are looking to succeed with dropshipping and create a long-term online business, then I suggest you checkout
Ecom Elites
by Franklin Hatchett. It only costs $197, and has more than 175+ HD videos of content covering the entire dropshipping model. Plus more content is being added all the time. You're going to struggle to find a course as in-depth and cost-effective as this. Be sure to read my
Ecom Elites Review
where I show you inside my Members Area having personally signed up to the course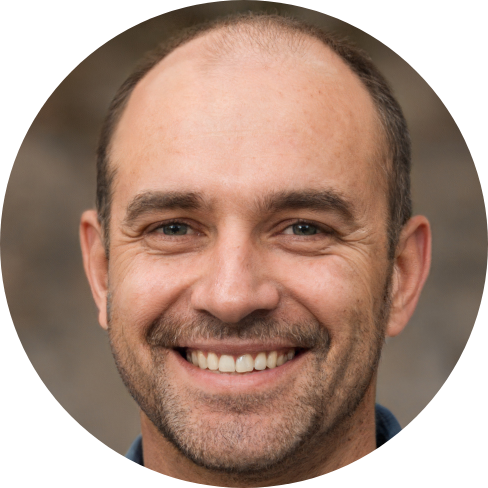 Hey, I'm Jeremy; a seasoned entrepreneur that has been earning his full time income online since 2005. My online business portfolio includes eCommerce stores and affiliate marketing niche sites. I also make money through Blockchain and Crypto. I created Unrivaled Review to share my knowledge, experience and recommendations for anyone looking to pursue such ventures.