If you have a dropshipping store but are struggling to run profitable Marketing Campaigns, then you may be interested in the Dropout Academy $10k Blueprint course by Adam Groves. This review today will be taking a look at what's included for $67 and if its worth signing up for.
The course markets itself as a step by step guide and 'blueprint' on how to make your first $10,000 om Shopify. It has a purely marketing strategy focus; with no content on store creation, optimization, management etc. Instead, you'll be primarily looking at how to use Instagram Influencers as a way to drive traffic to your store and acquire customers.
As such, the course can only be suitable for current Shopify Store owners; who have a store already built or are happy to learn how to do this on their own. So if you're a beginner and are actually interested in starting and building an eCommerce store and brand, then this is likely not going to be the right course for you (click here to see my recommended, premium alternative).
Nonetheless, lets take a closer look at the $10k Blueprint course and what you get included. That way, you'll be in a better position to make a decision. At the end of this review, I'll be providing my honest opinion and verdict.
Who is Adam Groves?
Adam Groves is a young online entrepreneur who claims to have found success with the dropshipping business model. He claims to have "cleared his first goal of earning $500k per month", which you can see from his Instagram Ad for the course:
Adam is perhaps best known for his Instagram Account where he goes by the handle @tradebully. He has just over 16k followers at time of writing.
We can only assume that he has a history and experience in trading due to the name of his handle. What type of trading this is and how successful he has been is unknown.
He regularly uploads images of himself, his lifestyle and provides promotional content for his course. He uses his bio to market his Dropout Academy Sales Page.
Outside of Instagram there is relatively little information about Adam online. Its difficult to find out who he really is, where his experience really lies (trading?) and what he has achieved as an online entrepreneur to date.
Dropout Academy Review $10k Blueprint Course
The Dropout Academy $10k Blueprint Course is hosted on the Teachables platform, but if you click on his Instagram Ad, you'll be taken to a ClickFunnels squeeze page to get you to sign up. While this may handle the payment, it is teachables that you will use to access the content.
There are just 5 modules in the course as follows:
Module 1: Welcome Introduction
Module 2: Getting Started
Module 3: Instagram Influencers
Module 4: A Facebook Ads Strategy
Module 5: Example Facebook Ads Template
The content primarily teaches you how to find influencers, how to talk to them, how to ensure they are legitimate (real followers with high engagement) and how to avoid fake Influencers (fake followers/bot followers etc.) This is all covered in Module 3 which is the principle module you are signing up for.
Regarding Facebook, you learn about a Facebook Ads strategy that you can use, an Ad template to replicate, some information on how to test products, some settings that you will want in place and then how to use Horizontal and Vertical scaling methods when you get a winning ad.
At the bottom of the Sales Page, Adam states that his "full course is coming soon". He is looking to release a case study styled course that including product research, store setup and "even more Influencer Strategies" you can use to acquire sales. I wonder why this is not included in the $10k Blueprint?
Verdict and Final Words
The Dropout Academy $10k Blueprint course is a short, brief overview of how you can use Instagram Influencers to drive traffic to your store. Beyond this, it provides a pretty basic introduction on this strategy; what Instagram Infleuncers are, how to find them and how to converse with them. Beyond this, you're not getting much else.
I'm not sure how this course can be marketed at beginners when you are required to have a store and know how to operate and manage it before you can even look to apply the content.
Adam Groves even states on his sales page that he is working on his full course and that this is coming soon. When this will be and what is included is unknown. Personally, it makes no sense to me to sign up to a brief course that appears to be a module in a not finished nor complete course. It also doesn't make sense to sign up to a course that only has a fraction of the content you are actually going to need.
The truth is, Instagram Influencers can be a really profitable marketing strategy, but its not the only one you can or should use.
A course like eCom Elites ($197$-$297), while slightly more expensive, is going to provide you with considerably more content (200+ videos) and dozens of marketing strategies to pursue. With all the fundamentals covered (store set up, optimization, management, scaling) you also learn how ton run profitable Google Ad, Facebook Ad, Instagram Ad campaigns along with Email Marketing, Sales Funnels, Search Engine Optimization, Chatbot Marketing and more (both free and paid methods).
My review is the best way to take a look at the content in great depth. It will help you ensure that you get the best course for an affordable price. It provides an insight into the members area and why this is the best dropshipping course currently available on the market.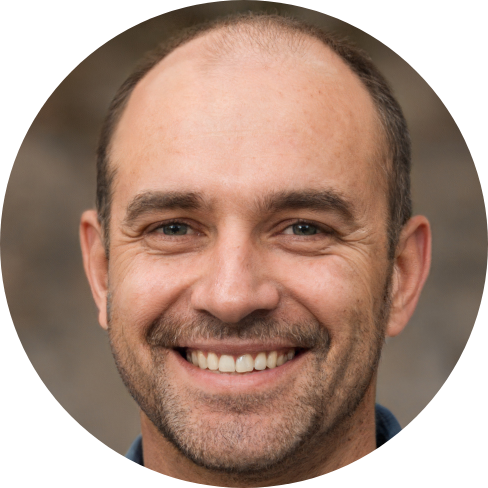 Hey, I'm Jeremy; a seasoned entrepreneur that has been earning his full time income online since 2005. My online business portfolio includes eCommerce stores and affiliate marketing niche sites. I also make money through Blockchain and Crypto. I created Unrivaled Review to share my knowledge, experience and recommendations for anyone looking to pursue such ventures.