Michael Saba, also known by his YouTube handle as 'The Wolf of WI-FI Money' has released his Shopify dropshipping course called the Dropship Blueprint. It is now in its second and updated installment (2.0) having been previously released (interestingly this is still available to purchase).
Considering that Dropship Blueprint 2.0 appears to be an upgrade and continuation, with added content from the first initial course release, it seems only right and fair to focus on the latest course for the focus of this reviee today.
The course markets itself as the blueprint to create a profitable eCommerce business; including a crash course training and also some support from Michael Saba along the way.
Consisting of 9 modules and available for $150 (just the course) or $297 (with the mentorship), is this a sensible investment or should you look at other courses in the same price range?
I'll breakdown the course and its content and help you make an informed decision. If you are rushed for time, click here to jump straight to the verdict.
Who is Michael Saba
Michael Saba is relatively unknown unless you've stumbled across his content via YouTube or even via his Instagram Page.
He typically goes by the name "The Wolf of WIFI Money" which forms as both his YouTube channel name and his Instagram handle respectively. Claiming to be like Jordan Belfort is a bold statement – but this is not atypical of Michael or most other gurus in the dropshipping space.
At time of writing he has 1.2k YouTube subscribers and 26k Instagram Followers – so not a massive influence or audience. With just 29 videos and no new uploads for several months, it appears he is no longer that active on the platform.
This 20 year old claims to have 2 and a half years of dropshipping experience, claiming to have launched over 12 stores that generate 6 figures a year.
Since he has decided to launch a number of courses, the Dropship Blueprint charges you $150-$297 for becoming a student and learning from his success.
Considering that Michael has not provided any real proof of those 12 stores and his own personal dropshipping success, and he bases his persona on a flawed con-artist, its hard to believe that he is the expert that he wants us to beleive.
Dropship Blueprint 2.0 Review
Dropship Blueprint is hosted on the teachables platform which is a reputable and intuitive platform.
The course has 8 real modules (excluding the welcome module) and has just over 50 videos that focus exclusively on building your store, researching your products and running Facebook ads. Theres little to no mention of other profitable advertising strategies like Instagram Marketing, Content Marketing, SEO, Sales Funnels etc but I digress.
Aside from the standard video content, Dropship Blueprint 2.0 does offer a bunch of extra resources including copy and paste templates for your eCommerce store. You'll also get access to a private Facebook mastermind group and 45 niches to potentially get started in.
Module 1: Welcome
The course begins with your typical Introduction module. There is a short video on mindset before you hear about Michael's own story. If you signed up the Mentorship package you'll also get Michael's contact information. There's nothing actionable here and if you have purchased a course then chances are you are already motivated to begin with.
The opening module closes with a brief overview of how to set up your shopify account which is essentially just visiting the site and providing some basic information.
Module 2: Product Research Methods
The second module is only 6 videos long – it aims to teach you how to research for products.
Again you get the motivational talk in the first video before moving onto the Ninja Spy Method. Word of warning – its not really exclusive to the course and spying on competitors is routinely talked about on YouTube videos on this topic.
There's another method called search and destroy which is another video but again there is nothing truly revolutionary here.
The final videos of the module explain how to find 'winning' products, which are essentially unique products that you can place a large profit margin on and can be easily shipped. From there you look at how to price your products effectively and some product research software and websites to use.
Module 3: Creating a Professional Store
Module 3 turns to actually building out your store, regardless of whether you have any experience with the Shopify platform or not.
There's a few videos in this section on the process including finding your niche, uploading products, setting up a theme, creating a logo and the "must have apps" to increase your profits…apparently.
You'll also learn some technical stuff like creating/connecting a domain, setting up payment providers and installing Google Analytics.
Finally there are some videos on writing effective product descriptions and adding filler products that are both compelling and interesting for your customers.
There's nothing out of the ordinary here that you couldn't find in other courses or for free on Blogs and on YouTube. Plus, the fact that Michael includes a video on removing the "powered by shopify" footer indicates his recommendation to use a free theme. These are notoriously poor for conversions, and also mean you need to pay expensive recurring monthly fees for apps. Why not get a premium theme for a one-off cost that has all the apps included and more?
Module 4: Ad Copy
Strangely, Ad Copy comes next before you know how or where you are going to advertise. Nonetheless, it is included and it is important for your marketing efforts.
Shame it consists of only 3 videos. You essentially learn how to write effective ad copy and how to create an Ad video. Judging by the content here these will have to be used for Facebook/Instagram Advertising.
Module 5: Intro to Facebook Ads
As expected from the previous module, Facebook Advertising is the marketing method of choice for this course. The first module on Facebook Ad serves as an 'Intro' and is therefore only truly useful if you have never heard of or used Facebook Ads before.
Again, there is an opening video all about 'mindset' – really? Seems like filler content to me.
The other videos in this module cover the technical aspects:
Setting Up Facebook Ads Business Manager
Creating Your Facebook Pixel
Creating a Branded FB Page
Understanding Ad Metrics
Setting up Your Ad
As you can see, there's nothing truly extraordinary here. Sure its good to understand the Facebook platform and Facebook ads, especially before you invest heavily in them, but for a paid course this shouldn't really appear as a standalone module.
Module 6: Facebook Ads
The Facebook Ads module, the crux of all your marketing efforts as outlined in this course, is just 7 videos long. It does cover all the important topics like: testing, analyzing data, creating custom audiences, re-targeting, creating lookalike audiences and handling winning ads that slow down.
There's some useful information here but I would have like to have seen more strategies, how to precisely target, optimizing your ad budget, manual and automatic bidding etc.
Module 7: Scaling
The third and final module on Facebook Ads is all about Scaling. Here you learn how and when to spend more on ads when they show signs of early success.
There are videos on when not to scale (and common mistakes), how to organize your account for scaling and a couple of scaling strategies (segment, traditional and with lookalike audiences).
Module 8: Managing Your Store
The penultimate module of the course is there to help you manage your store on a long term basis. I am not quite sure how two videos can help you to do this. The main focus of this module is on Order Fulfiment. There is good content here and this is very important, however again I would have like to have seen more videos here.
What about Virtual Assistants and Outsourcing? Surely this would have been useful content to discuss and would help you to build your business and save you time and effort?
Module 9: Not Leaving "Money On The Table"
The last module of the course is based on helping you to make more money from your customer base. Just two videos and topics are covered and in little depth.
The first lesson focuses on Email Marketing which is a brilliant and effective way to make more sales. However, the video is only 10 minutes long which I would say is no where near long enough for you to completely understand and leverage this marketing channel.
The final lesson of the course teaches you how to set up Abandoned Cart emails. This is a useful strategy however consider that Michael recommends an app that comes with a monthly charge.
Resources
As discussed earlier in this review, the course comes with some extra resources:
Access to a Private Facebook Group,
FAQ, Contact Us, Shipping & Delivery Templates
45 Profitable Niches
The templates in particular may appear to save you some time, but consider that you will need to refine them and align them to your store/brand and business. They're pretty generic and basic templates and Shopify can provide you with these for free.
Refund Policy
I would suggest reading the refund policy because you could be in for a surprise if you don't. The Sales Page, in small fine print at the bottom I might add states: "As the product is a digital purchase, once a purchase has been made, there are no refunds".
I don't think this reason is truly justified as other digital courses, still provide refunds (some up to 30 days in length).
So if you decide to purchase this course bear in mind its final and you'll be parting with your money for good – regardless of your opinion and experience with the content.
Final Words and Verdict
The Dropship Blueprint 2.0 Course is not the worst course I have reviewed, but it's definitely not the best either. There is some good content available, its not overly expensive and Michael does discuss some of the more important topics on eCom and dropshipping. However, the course is just too short and focuses too heavily on Facebook Advertising at the expense of other marketing channels and opportunities.
When it comes to the Mentorship; I am not quite sure Michael is truly qualified as he makes out and leads us to believe. Sure age is just a number, but at 20 years of old and and experience clearly and only in dropshipping, he has a real lack of general business acumen. Without a clear indication that he has been personally profitable with dropshipping (no proof, lack of information online) I personally could not justify investing money in him and expecting to obtain groundbreaking results.
Moreover, when you add all of the lessons in the three modules on Facebook Advertising = 18 videos. This is considerably less than in eCom Elites ($197) – and that course comes with 50+ videos on just Facebook Marketing and Ads alone. Plus there are 125+ other videos with step-by-step training and strategies on how to create, manage and scale your store. There is a plethora of content on Instagram Ads and other marketing efforts like Content Marketing, SEO, Chatbots, Sales Funnels and more.
Best Dropshipping Course For 2019
If you are looking to succeed with dropshipping and create a long-term profitable online business, then I suggest you checkout
Ecom Elites
by Franklin Hatchett. It only costs $197, and has more than 175+ HD videos of content covering the entire dropshipping model. The Facebook Ads section is 50 videos alone. Plus more content is being added all the time.
Read My eCom Elites Review
where I show you inside the Members Area having personally been a student on the course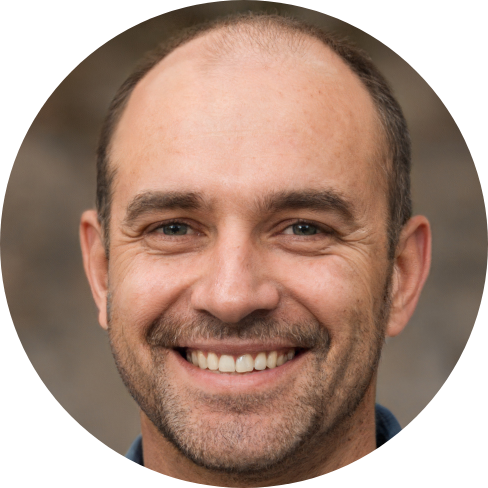 Hey, I'm Jeremy; a seasoned entrepreneur that has been earning his full time income online since 2005. My online business portfolio includes eCommerce stores and affiliate marketing niche sites. I also make money through Blockchain and Crypto. I created Unrivaled Review to share my knowledge, experience and recommendations for anyone looking to pursue such ventures.