Welcome to my Dropship Blueprint review, an eCommerce course that provides you with all of the information and actionable steps you need to start a thriving online dropshipping business.
Where this course really stands out, is that this taught by established and recognized entrepreneurs who have been featured in the New York Times and Fox News and have built more than 150 successful online stores (several of which have sold for $150,000 +).
I've been meaning to write this up for quite some time having benefited greatly from the content provided.
The course comes highly recommended so I decided to invest in the course, and today will be giving you an overview of what you can expect if you decide to do the same.
With this course, you are going to get access to 13 in-depth chapters which enable you to start, build, manage and scale your store (hence the name blueprint).
Beyond this you'll get dozens of downloadable resources and worksheets, access to the Private Facebook Group, Lifetime Email Support and all of the eCommerce recommendations.
Here's a screen shot inside my members area of the first chapter where you get provided with an overview of what you are going to learn:
Click here to get your early access discount and succeed with the Store Coach
There are several dropshipping courses out there that costs $2997 and upwards to sign up, such as the Dropship Lifestyle which is a considerable amount of money to spend.
Now I know you are getting themes and apps with that, but they do not cost that much and personally that money is better spent on marketing, apps and themes that you actually want to use. 
The Dropship Blueprint course costs a fraction of the price and from what I have been able to learn from my membership – it's been worth the $397.
Note – I also have eCom Elites by Franklin Hatchett. If you wanted a cheaper alternative, that is taught via videos and covers similar topics then you can always read my review of it by clicking here.
Who Created the Dropship Blueprint?
Dropship Blueprint is the dropshipping course by StoreCoach.com. This is an eCommerce agency that strives to help you avoid and overcome the issues and roadblocks that the majority of eCommerce store owners encounter.
The Store Coach team consists of 6 full-time members; Dave Hermansen is perhaps the most noteworthy. He is the head coach who has been actively building and scaling eCommerce stores since 2003. This was at a time where there was little information about how to succeed with this business model; specifically around the building/marketing aspects. In total, Dave estimated that he has built and worked upon over 150 stores.
Some of the most notable stores that Dave Hermansen built in 2006 and scaled and sold are bird-cage.com and bird-supplies.net. The first fetched $173,000 and the latter $40,000 when sold. They still exist today but you'll notice this was long before the Shopify platform was established so they are built on what now appears to be ancient HTML.
This success lead to publicity in the New York Times and Fox Business News before PitchingMachinesNow.com and NFCperformance.com were sold for $149,000 and $115,000 respectively.
Dave has in fact, learnt eCommerce in perhaps the best way possible; through hands on experience, trial and error.
The Dropship Blueprint is therefore a practical representation and documentation of his years of knowledge and experience. It was first released in 2007 and the original training has been updated regularly to what it is today. The content remains fresh and current, enabling us to access blueprints for building & marketing niche dropship stores. As such you'll find Shopify recommended as the eCommerce platform of choice, away from the now clunky, outdated and difficult to manage HTML.
Dropship Blueprint Review
The Dropship Blueprint is a comprehensive, chapter-based course, that runs through the entire process of niche and product research, through to store building, marketing, scaling and potential selling.
Its important to note that this course is presented through a combination of in-depth articles and video tutorials. So you will learn in a combination of ways – reading, watching and listening.
Now while this may sound like a bit of an outdated approach compared to other dropshipping courses; its actually quite refreshing. Its easy to follow along as your own pace and leave open in a tab on your PC (or load on your mobile/tablet alongside you). The problem with all video courses is that you have to keep pausing, rewinding and ensuring you interpret what they are saying correctly. For example, you may misinterpret what is being said and are then unable to find extra content on that topic when you search online.
These were really helpful; and I was particularly pleased to find training on Google Ads and Search Engine Optimization (SEO) in particular.
When you sign up to the course, you will receive an email with your link to access the course.
From here you just need to create a password for your account.
One of the benefits of this course is that against each step in every chapter you can find a 'Learn' section (indicated by the Learn icon) that teaches you why the step is necessary, then an 'Execute' section (indicated by the Execute icon) that indicates how to actually complete the step.
The 'Learn' sections are sometimes be text, sometimes be video, and sometimes a combo of both. The good thing is if you feel like you have a good understanding of the topic being discussed you can simply jump straight to that section's 'Execute' step. Word of warning – don't skip the execute steps as this breaks the process!
You will often see links to guides throughout the training and these are standalone tutorials that supplement and support the core training. They help you to understand a concept, but equally can be skipped if you already have an understanding or do not necessarily want to check them out.
The Chapters in Dropship Blueprint
If you are in a hurry, and do not want to find out what you get in every chapter, click here to jump to my final verdict.
Chapter 1: Choosing Your Niche
The opening chapter of the course provides you with an introduction and then clear instructions on how choose your niche. Its really easy to follow and suitable for all levels of understanding no matter if you've set up a store or website before or not.
The truth is choosing your niche and your products is one of the most vital elements of any eCommerce store. If you don't choose the right niche and product up front, the chances of success are going to be drastically reduced if not completely impossible.
In this section, you get taught the "Big 4 Factors" that you should consider for your niche and products. These factors include Shopper Demand and Seasonality and you learn how to navigate around these factors.
You then learn how to brainstorm niche and product ideas from scratch. There is advice on what platforms to use and where to look online/offline.
Finally the opening chapter closes with a a process of how you can validate your niche and product ideas and then select a winning product.
Chapter 2: Choose Store Model
In the next chapter you learn the three different store models available to you: stock and ship, dropshipping and affiliate product stores.
You learn how each of these store models work and the pros and cons of each one.
This way you can decide which one you want to pursue and it also gives you options down the line. Alternatively, there is nothing stopping you from using a combination of all three.
Chapter 3: Source Products
Here you can access a lot of information on how to source products for your store. This is just one area where the course excels because this is usually one of the first stumbling blocks for new dropshippers – what to actually sell.
You learn some of the key terms you are going to need to know to contact and liaise with suppliers, how to identify potential suppliers and how to prepare to contact suppliers.
From there, there are tips to successful getting a reseller account which will enable you to sell products from certain suppliers.
The final sections of the chapter cover the potential outcomes from supplier conversations and some of the solutions you will likely need to implement. You understand how to verify profit margins too so that you can proceed.
I found this chapter very useful as its good to know what kind of suppliers to get in contact with and what to expect. Building these kind of relationships can dramatically lower the cost of products and ensure you discover the best products on the market.
The Competitor Pricing Analysis Spreadsheet that comes included is also very handy.
Chapter 4: Pre-Build Tasks
This chapter focuses on all the thing you need to do before you actually go ahead and build your online store. Its all the necessary ground work that ensures your store will run smoothly and is optimized from a technical perspective.
The Pre-Build tasks discussed cover:
Getting all the necessary product details – specifications, images and generally understanding the products you will stock.
Registering a domain name – best type of names, how to do it.
Selecting a Shopping Cart Platform – options provided include whether you want to self-host (e.g. WooCommerce) or use a hosted platform like Shopify
Linking your domain to your Shopping Cart – for both hosted/self-hosted platforms e.g. WooCommerce and Shopify.
Getting set up for payment processing – accepting payments from PayPal, Stripe etc.
Its great that this course doesn't just channel you down the Shopify route – although you can if you want to (and I actually recommend it and do it myself. There's a lot of options here and clear instructions how to do all of these technical tasks yourself.
Chapter 5: Build Tasks
The build tasks chapter is where you start to actually build your store. This, to me, is one of the most enjoyable parts of the course.
There's a tonne of value offered here, the topics covered include how to:
Upload Your Products
Set Up Category Structure & Navigation
Optimize Your Store For Customers
Optimize Your Store For Google
Set Your Prices & Shipping Options
Set Up Payment & Checkout Settings
Set Up Sales Tax
Know when to Launch.
You're also provided with a store building checklist that you can follow to execute on all of the above. Beyond this you'll also be able to download some store templates.
The additional training on how to write content and achieve perfect on page SEO is invaluable. Getting free organic traffic from Google has a great conversion rate and literally costs nothing (so all sales from Google is pure profit).
Chapter 6: Launch Tasks
Chapter 6 is all about your launch and how you can effectively position your store across the internet.
You first learn how to set up all of your Google Accounts (Google Analytics, Google Search Console, Gmail, Google Ads etc).
From there you are taught all of the Social Profiles that you are going to want to create like Facebook, Twitter, LinkedIn etc.
The next section explains how to set up and configure your online blog. This way you can benefit from content marketing (posting new content) and to obtain customers from the search engines and also serve as a hub for your social media marketing efforts.
Finally, you get taught how to conduct keyword research and implement additional keyword phrases on your store/site/blog.
Chapter 7: Web Marketing Strategy
The Web Marketing chapter is all about driving traffic (visitors) to your newly launched store. There are three 3 primary sources of traffic covered in the course: Paid Traffic, Organic Traffic and Direct Traffic.
You get a overview of what the traffic sources are and how to use them.
You're also provided with a marketing strategy over the course of different time frames. What you should do during month 1, during 2-3 months, 4-6 months and then beyond month 6.
Its great that the course specifies what to expect and do in these different periods of time.
Chapter 8: Paid Traffic
The Paid Traffic chapter covers how you can drive traffic with paid ads, if you have the budget and want to gain traction and make sales faster.
This is a really in-depth module which breaks down the entire concept and how to utilize paid ads – starting small and scaling as you go.
You learn the three different types of paid advertising (PPC, Private Banner Ads and affiliate Marketing) – how they work and how you can use them. You learn the basics, the more advanced, the important terminology and simple examples of each strategy in action.
There's also a number of rules that are provided to ensure successful campaigns. Some of the rules covered are:
How to prevent your ad spend from climbing,
Minimum Amount You're Willing to Make Per Order
How to Calculate Your Maximum Cost Per Conversion
Average Profit Per Order
How to Use Cost Per Conversion
There is then a further section on places to advertise. Platforms covered are Google and Bing Ads.
Chapter 9: Organic Traffic
Another really comprehensive chapter, this time on making the most of Organic Search Engine Traffic.
This is a really beneficial section, because every sale you make through free, organic traffic is always going to be more profitable than a sale generated through paid advertising.
Chapter 9 focuses on how to obtain high rankings in Google and the other search engines, which is will result in a steady, ongoing stream of free organic traffic to your site and is where all the money is to be made.
You learn how Google Works, the key ranking factors (including optimal keyword density, writing meta data, building your domain authority, link building etc.)
Further sections delve deep into establishing an SEO Marketing plan, its broken into two sections:
Part 1 of the SEO Marketing Plan
Getting High-Quality Backlinks
Targeting Your Competitors' Best Backlinks
Other Safe Ways to Get Good Backlinks
Part 2 of the SEO Marketing Plan
Post "Link Bait" Content on Your Blog
Build a Social Following
Send Your Followers to Your Content
Outsource Your SEO
This is perhaps my favorite chapter of the course because you learn things that will help you for every website you ever build – not just your eCommerce stores.
This is actually an SEO course in itself, and I've managed to rank my some of my product pages for buyers intent keywords in a pretty short amount of time.
Chapter 10: Direct Traffic
The next chapter looks at how you can acquire direct traffic to your store and your product pages by making the most out of a number of under-utilized techniques.
There are individual sections on how to drive direct traffic from popular forums, Q&A sites (like Quora) and if and when you should use blog commenting.
These methods are great because they are all free and all easy to do (or outsource). You are told exactly how to do these techniques most effectively without appearing as spammy and risking your account being banned.
Chapter 11: Maximize Your Profits
The content here specifically will help you when running your store and maximizing your profits.
The learn how to maximize your store conversion rate by avoiding the 7 conversion rate killers (no accepting credit cards, no live chat, ineffective pricing, checkout mistakes, poor branding, busy poorly designed website, insufficient product descriptions).
From there, you move onto a section all about how to use A/B split testing to continually improve your conversion rate over time.
Next up is a section on how and why to conduct a monthly site review to analyze your store's overall performance, analyze trends and set goals and milestones.
Additionally you learn 7 methods to increase your average profit order value (APOV) e.g. packaging products, cross-selling products, discounts etc.
Finally the chapter finishes up providing you with potential growth & expansion opportunities, like adding product lines, selling in various marketplaces etc.
Chapter 12: Store Operations
Here, you learn some of the key principles and concepts that help you with your long term profitability and reduce the amount of time and effort your store requires from you.
The importance of Time management is discussed in length before you move onto leveraging the opportunity to offload non-critical tasks (outsourcing) so you can focus more of your time on profit maximizing activities.
You learn some key strategies to manage your and schedule your time and what you should spend that time on.
From there you cover the different tasks you can outsource and when and why you may want to do this; content creation, SEO, link building, customer services, packing/shipping etc are covered as well as other recommendations.
The chapter finishes with a section on optimal store operations and how you can set yourself up for long-term success.
I particularly liked the concept of constantly having a sale running, the periodic competitive pricing analysis and how to avoid fraudulent transactions.
Chapter 13: Sell Your Store
This chapter is optional – if you've got a profitable store then chances are you will not want to sell it. However, you may want to in the future and you can learn and leverage some of the ways and strategies Dave Hermansen used to fetch over $500,000 in store sales.
The chapter covers why you may want to sell your store, how much stores typically sell for and the factors that increase/decrease your store value.
Then there are two comprehensive sections on how to sell your store:
Do it on your own,
Use a broker
While you may not want to sell your store I found this chapter to be really insightful, interesting and promising. Sometimes selling a store is the right thing to do and this chapter explains exactly why this may be and how to do it.
Additional Guides and Tutorials
There are 7 additional guides and tutorials that are in video format that you can access whenever you like from your dashboard. These are:
Unlocking The Power of Google Analytics
Viral Post Technique
Creating High-Performing AdWords Campaigns
Mock Call with a Potential Supplier
Our Insanely Simple Marketing Plan
Easily Find a Killer Product Niche
"Scary Good" Link Building Technique (SEO)
Refund Policy
The Dropship Blueprint course comes with a 14 day risk free guarantee. So if you do sign up and later decide its not for you, you can get your money back no questions asked.
However, for complete transparency, I do not know how this process works because I have not personally submitted for a refund. The course exceeded my expectations and I would like to keep my access for ongoing reference.
Final Words and Verdict
The Dropship Blueprint course by Sales Coach.com is a detailed, thorough, logical and actionable course that provides you with the exact steps you need to take to set up, manage and scale a profitable eCommerce store. So much is covered, and there are tonnes of options open and available to you in terms of application. You don't have to build a store with Shopify (although it is recommended), nor do you need to use Paid Advertising (although again this will get you sale faster).
I am speaking truthfully here. Dave Hermansen and the Store Coach team have done a considerable amount of work and packaged it all in this course. This is not just content from an somebody that has 0-2 years experience, this is from seasoned entrepreneurs who have been making full-time incomes with eCommerce for over 15 years. I actually think that the course be priced for a whole LOT more.
With this course you get all the updates that are made in the future as new strategies are discovered and utilized. AND – you will never have to pay extra for these updates if you purchase the course now.
Plus, you can purchase the lifetime membership for a one time fee of $397 ($100 off through my link) or you can pay in 12 monthly installments of $33 to make it more manageable for you.
With dozens of downloadable and worksheets, access to a private Facebook Group, lifetime email support, a store building checklist and all of the eCommerce recommendations from experts in the field, it just makes sense to sign up now.
Suceed with eCommerce – Visit The Store Coach Academy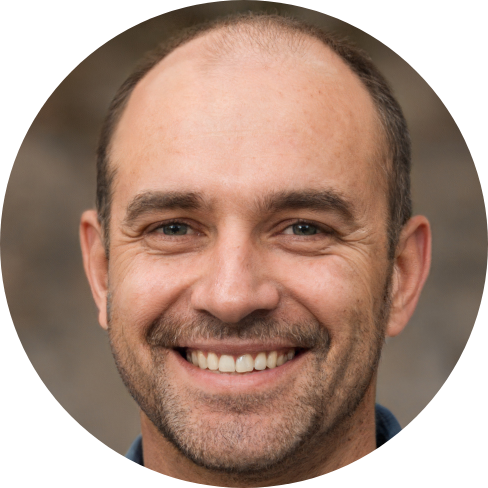 Hey, I'm Jeremy; a seasoned entrepreneur that has been earning his full time income online since 2005. My online business portfolio includes eCommerce stores and affiliate marketing niche sites. I also make money through Blockchain and Crypto. I created Unrivaled Review to share my knowledge, experience and recommendations for anyone looking to pursue such ventures.